The arrival of a new year is always welcomed with articles, posts and blogs divulging into the past lessons and supposed future predictions. While some might believe it, some might totally disregard it, but the truth is no one can ignore it. Sun signs, zodiac signs, star signs, horoscopes, call it what you will, nobody can deny that reading about it is a pleasure almost everyone is guilty of. For all those who love reading everything about horoscopes and zodiac signs, here is a list of properties you can opt for. And others, who don't, well, you can discover some of our properties, and who knows, you might just like them! Go on, have a look.
Capricorn (Dec 22 – Jan 19)
Hard-working to a fault and driven by success, Capricorns are fiercely ambitious. Their approach to life is pretty pragmatic, which may make them seem aloof. However, when known, Capricorns are very sociable. They thrive on multitasking and sometimes might just take too much on their plates, which is exactly why the Capricorn star sign needs some time off from their oh-so-busy lives. Though convincing a Capricorn to take time off is definitely a task, here are some places to lure them out from hiding. 
Your ideal vacation
Head over to Pranaam villa in Alibaug for a luxurious retreat, ideal for unwinding and disconnecting from work woes. A property located in the coastal town of Maharashtra, that oozes a certain luxe charm, is definitely something that would be up a Capricorn's alley. Featuring ample indoor and outdoor space and a workstation, this is the perfect property. Another holiday home in Mumbai's vicinity, perfect for this earth sign is Paashaan, a luxuriant villa in Khopoli. A one-of-a-kind villa with unmatched opulence, the fact that it has been featured in a Netflix documentary definitely adds to its charisma.
Aquarius (Jan 20 – Feb 18)
Aquarians are fiercely independent and live life with an immense amount of joy and zeal. They believe in the here and now. Impossible is definitely not in their dictionary, and they are always looking out for a challenge. While the first impression of an Aquarian might not be the best, you will be surprised at how fun they are! When ready to party, they really are ready to party! 
Your ideal vacation
Since Aquarians love a challenge, it is only fair that they would opt for something unconventional. The Aquarians' horoscope predicts that The Gyspsies' Hideout in Alibaug is perfect for you! Walking distance from the beach, while here, soak in the bohemian style, Moroccan decor, and the beautiful sunsets from the deck. Want to go somewhere away from the city? Meraki Pods, a unique holiday home in Pune, mirrors a pod-like structure and is certainly an Aquarian's choice. 
Pisces (Feb 19 – March 20)
An amalgamation of wild and soft, Pisces is a sign that has a laid-back approach to the things around them. This water sign is not a part of a race, they make their own rules and live peacefully on their own. Extremely compassionate and empathetic, Pisces deserve a vacation that is brimming with indulgence, relaxation and everything in between. 
Your ideal vacation
An ideal destination for Pisces would be somewhere in the North, away from the chaos and in the midst of nature, like Shventajali, a cosy holiday home in Dalhousie. Located in the quaint town of Dalhousie, this villa is amidst the forest, the valley and the mountains. If not the mountains, head over to the backwaters, at The Rain, a villa in Kerala, for an equally tranquil, serene holiday, in Alleppey. 
Aries (March 21 – April 19)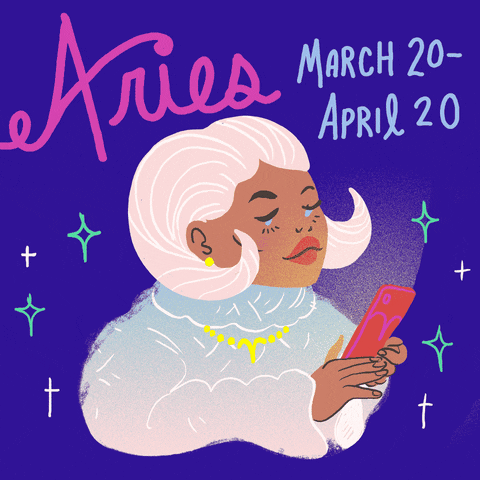 This fire sign runs away from everything quintessential. An Aries is always found amongst the action, the life of the party if you will. This star sign is not one to sit back and relax or go with the flow kind but go for it kind. Hence, it is only fair that you will find an Aries somewhere that is unconventional, somewhere out of the ordinary. 
Your ideal vacation
Indulge in adventure sports like scuba diving and paragliding while at Vino Merlot, a stunning villa in Nashik. Be one with nature, visit the Sula Vineyards and end the day with a beautiful sunset. Or, head over to Cops Canopy, a delightful holiday home in Chandigarh, with sprawling gardens and ample of things to do. 
Taurus (April 20 – May 20)
Taurus has a taste for the finer things in life. While their approach is practical, their personality bordering towards aloof, this zodiac sign, in reality, is actually very warm-hearted and sociable. They might seem grumpy but are lovable and compassionate. Their holiday would comprise everything relaxing. 
Your ideal vacation
Living with a certain elegance, one of the ideal holiday homes for Taurus is Hamptons Charm, a luxury villa in Alibaug. With interiors echoing an effortless blend of modern amenities and a contemporary style, this tastefully done holiday home certainly ticks off all boxes for a relaxing holiday. Or, further in the south, head over to Pearl, a cosy Homestay in Coonoor, overlooking the verdant tea gardens. 
Gemini (May 21 – June 20)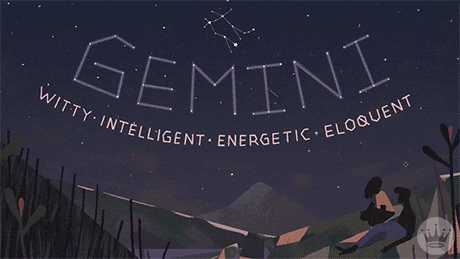 Adrenaline-junkie and spontaneous are some words that would aptly describe a Gemini. One of the most impulsive and restless signs, much like Aries, Geminis do not like to laze around. Hence, it would only make sense that this star sign would opt for an immersive holiday, packed with activities to do left, right and centre, rather than being cooped up in the room. 
Your ideal vacation
A perfect destination for a Gemini would be Destine, Kasauli. A beautiful, quaint cottage located in the midst of mountains, exuding a certain adventurous charm and equipped with various activities to do. Or, somewhere nearer to the city, Volendam Acres, a spacious holiday home in Igatpuri, is a farmstay offering an all-encompassing experience like no other. 
Cancer (June 21 – July 22)
Extremely empathetic, sometimes overburdening themselves with everybody's problems, Cancerians are fiercely emotional. Synonymous with loyalty, this astrological sign has an inexplicable connection with visual arts and music. Quite creative themselves, this water sign is attracted to everything creative.
Your ideal vacation
A one of a kind holiday home in Panchgani, Cowboy Castle, is definitely something that a Cancerian would opt for. Enjoy a live music session in the company of some breathtaking views of the mountains, embark on a jungle safari or simply enjoy a local breakfast on the lawn. If your preference is further away from the city, head over to Bella Crux, a peaceful villa in Goa, that is a few minutes away from the beach.
Leo (July 23 – Aug 22)
Mirroring lions, Leos pursue life with a certain amount of passion and fervour. Known to be amazing leaders, Leos love to be the centre of attention and are incredible hosts. This zodiac sign often likes to splurge on spectacles. Well, when every aspect of their life screams elaborate, there is no reason why that wouldn't be the case when it comes to their vacations too! 
Your ideal vacation 

Royalty, charm and class are some words to describe Baag-e-Fursat and Ruhaniyat Farms, both extravagant villas in Chandigarh. Both holiday homes are equally extravagant, with traditional, elaborate interiors, and have Leo engraved on it in bold letters.
Virgo (Aug 23 – Sept 22)
Virgos are known to be perfectionists. You would probably find them working on their nth draft, trying to fix even the minutest detail which might even be visible to others. However, while sometimes that might be a bane, when it comes to vacationing, it is definitely a boon! Perfect itineraries, planned trips and detailed organization, when this zodiac sign is around, you wouldn't have to worry about a thing.
Your ideal vacation 

For a perfectionist, it is only fair to opt for a flawless villa rental. One 90 by the Golf, Ahmedabad is a natural choice. Surrounded by 800 acres of greenery in the form of a golf course and an appealing ayurvedic spa centre, this property definitely is an ideal Virgo vacation. Another contender for this sign's holiday is Villa Sullivan, a beautiful villa in Ooty, that stands tall atop a hill, amidst the beautiful sunset.
Libra (Sept 23 – Oct 22)
Libra is a sign that is charming, their optimism almost rubbing on you, and their high spirits contagious. Enjoying life with a healthy balance of work and play, this sign doesn't believe in extremes. Their holiday would be everything calm and serene. Known for their indecisiveness, here is a list to help a Libra narrow down their holiday prospects. 
Your ideal vacation 

Echoing the spirits of a true Libra, The Happy Hive, Lonavala, unquestionably matches the sign's energy and spirits. Libra, now all you have to do is gather your loved ones, make memories and enjoy to your heart's content.
Scorpios (Oct 23 – Nov 21)
Known to be mysterious, and always upholding walls, Scorpios like to be in control. Scorpios are self-reliant and extremely charismatic. Fiercely loyal to their loved ones, they understand the balance of working hard and partying harder. This mysterious sign would definitely opt for a secluded holiday. 
Your ideal vacation

This water sign should definitely head over to NayoNash, Lonavala. Straight out of a painting, this sign that fiercely guards their loved ones, can head over to this sprawling property in the midst of the greenery on one side and the lake on the other. Truly secluded, we ensure that a Scorpio will thrive here!
Sagittarius (Nov 22 – Dec 21)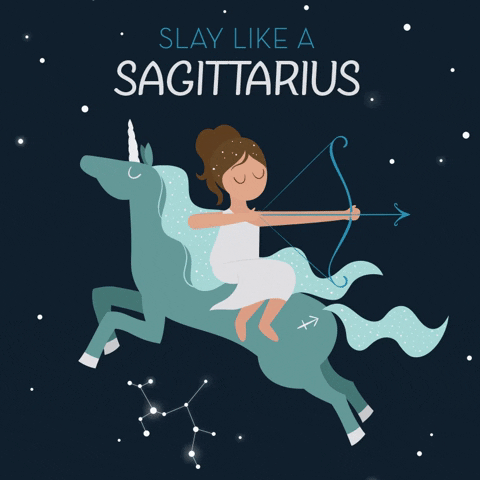 Always on the lookout for exploring enthralling escapades and new destinations, Sagittarius doesn't believe in boredom. Infact, this sign is always looking for a break from the monotony. This sign likes being free and in charge of their own decisions. Therefore, it is fair to say that their ideal vacation would be somewhere off-beat. 
Your ideal vacation
Solo or not, a Sagittarius at Dudley Manor, a farmstay in Dehradun is meant to be. Not your typical holiday home, this villa rental offers an authentic experience encompassing massages, birdwatching, tractor rides, jungle safaris and more! 
As for safety provisions during your stay, rest assured that Vista is doing its best to keep you secure and protected. All our properties undergo deep-cleaning & sanitisation drives before and after your stay. All frequent touchpoints are regularly disinfected and upon your arrival, the property is thoroughly sanitised to ensure you have a worry-free stay. We're relentlessly striving to keep our properties safe. Take a look at a detailed update on the steps we're taking to keep our villas clean, secure and protected.