With festivities aplenty, and the weather an absolute delight, the months of October through December are perfect for a holiday before the new year kicks in. It is time to use all those saved leaves, make the most of the vacation days, and embark on a glimmering wintery getaway. With a host of places to visit in India, the winter months bring out the best of the country.
The winter months mean that the weather throughout India is pleasing. And if you are looking for your ideal places to visit in India in December, we got your back. Scroll through this list of stunning destinations, each just as incredible as the last, and choose your next vacation spot!
1. Manali, Himachal Pradesh
Manali is a sanctuary for travellers looking to escape the continual buzzing monotony that follows them everyday. Vehicles seldom in sight, a refreshing breeze, rising mountains and lush greenery are typical here. Divided into old Manali and new Manali, both equally striking, Manali is truly loved by all. Hosting a range of funky cafes, restaurants, unique shops and more, the laid-back vibe of this destination is unmatchable – making it one of the best places to visit in India during the winters and otherwise!
As one of the best places to visit in December, this breathtaking hill station is covered in a blanket of snow. And these pristine white outdoors serve as the perfect setting for a wintery holiday.
How to reach Manali?
The nearest airport to Manali is the Bhuntar Airport & if you are travelling by train, the nearest railway station would be Joginder Nagar Railway Station. Alternatively, you can also take an overnight bus from Delhi or Chandigarh.
What are must-visit places in Manali?
Retail therapy at the Mall Road 
Be one with nature at the small village of Naggar 
Halt at the roadside stalls and devour the local specialities of Manali 
Soak in the incredible views when at Rohtang Pass 
Relive history at Naggar Palace 
Holiday Homes in Manali
Here are a few holiday homes where we can host you – The Kathguni House, Rinchen and Wisteria House.
2. Shimla, Himachal Pradesh
One of the best tourist places in India, swathed in enviable beauty, the 'Queen of Hills' is famed for its enchanting landscapes and pleasant weather. Crowds seldom leave Shimla, making it an all favourite throughout the year; however, its charisma during the end of the year is unmatchable. It is home to picturesque mountains, along with cosy cafes and ample shops.
With snowfall expected from October through December, this tranquil hill station becomes a slice of paradise. Add the snow-capped Himalayas to the mix, coupled with the olden colonial building exuding an alluring charm, Shimla being an all-time favourite and being the best place to visit India is justified!
How to get reach Shimla?
Nearest airport – Chandigarh Airport (Approximately 113 km. away)
Nearest railway station – Kalka Railway Station (Approximately 89 km. away)
Places to visit in Shimla
Avid bird-watchers, do visit Himalayan Bird Peak
Enjoy a toy train ride 
Experience bliss at Chadwick Waterfalls 
Visit the beautiful town of Chail, approximately 45 km. away from Shimla 
Holiday Homes in Shimla
Here are a few holiday homes where we can host you – Sarion Cottage, Nagkelo Cottage and The Corner House.
3. Mukteshwar, Uttarakhand
Synonymous with lush green forests, the magnificent Himalayan ranges and unending orchards, Mukteshwar is a bewitching hill station. Mukteshwar's diversity is admirable, making it a hit amidst adventure seekers and tourists seeking solace. Boasting colonial buildings to age-old temples to the soaring peaks, this beautiful hill station has it all. And its beauty is only accentuated during the winter months. Encapsulated in glimmering snow, it's a sight worth experiencing.
Promising a pleasant getaway filled with equal parts peace, history, adventure and beautiful Mukteshwar weather, it certainly caters to all!
How to reach Mukteshwar?
Nearest airport – Pantnagar Airport (Approximately 94 km. away)
Nearest railway station – Kathgodam Railway Station (Approximately 62 km. away)
Alternatively, taxis and buses are also available. 
Places to visit in Mukteshwar
Seek blessings at the Mukteshwar Temple
Pay a visit to Chauli Ki Jali and indulge in rock climbing and rappelling 
Head over to the quaint town and charming town of Ramgarh 
Soak in the breathtaking Himalayan views from Peora 
Holiday Homes in Mukteshwar
Here are a few holiday homes where we can host you – Dharohar Retreat, Casa Sara and J's Retreat.
4. Wayanad, Kerala
Located at an altitude and enveloped in ethereal beauty, Wayanad is an underrated hill station in Kerala waiting to be explored. Surrounded by the scenic Western Ghats and the rising mountain ranges, the temperature during winters takes a pleasant dip. Home to the Wayanad Wildlife Sanctuary, cascading waterfalls and lush green forests along with the beautiful Wayanad weather make it one of the best places to visit in India, and we know you will absolutely love it here.
While the monsoons here are eye-pleasing, Wayanad's allure is almost indescribable during winters, which you have to experience for yourself!
How to reach Wayanad?
Nearest airport – Calicut International Airport, Kozhikode (Approximately 100 km. away.)
Nearest railway station – Kozhikode Railway Station (Approximately 110 km. away.)
Wayanad is very well connected by road. There are regular KSRTC buses from nearby cities including Bengaluru, Kochi and Chennai. 
Places to visit in Wayanad
Navigate through the misty clouds, as you trek up to the highest peak in Wayanad, Chembra Peak
Set up a picnic at Banasura Sagar Dam 
Visit the Bamboo Factory and get a glimpse into the local culture
Get a front-row seat to witness the varied flora and fauna at Tholpetty Wildlife Sanctuary 
Visit the serene Pookode Lake 
Holiday Homes in Wayanad
Here are a few holiday homes where we can host you – Novera and Hermas Villa.
5. Udaipur, Rajasthan
From October through January, Udaipur is a pleasing sight to the eyes. A spectacle to savour during all seasons, Udaipur's charm multiplies manifold during the winter months. The pleasant weather, low temperatures paired with the characteristic monuments and lakes of this city make it an ideal winter getaway.
Often referred to as the Venice of East, the natural and artificial lakes here are impressionable. Brimming with street vendors and malls, Udaipur's vibrancy is unbeatable.
How to reach Udaipur?
Nearest Airport – Maharana Pratap international Airport
Nearest Railway Station – Udaipur City Railway Station
Accessing Udaipur is not an issue at all, as it is very well connected by air and by road.
Best Spots to visit in Udaipur
Marvel at the majestic City Palace and take in the charming aura and grandeur 
Enjoy an evening of boating at the mesmerizing Fateh Sagar Lake 
Visit Doodh Talai Musical Garden and soak in the gorgeous sunset
Trek all the way up, with the Aravali Range serving as the perfect backdrop
Visit the beautiful Bada Mahal
Holiday Homes in Udaipur
Here are a few holiday homes where we can host you – Jungalow, El Lago and Nirvana Villa.
6. Rann Of Kutch/Bhuj
The sheer beauty of this expensive salt dessert is no secret. Known for its unfiltered  & rich traditions, Kutch is an erstwhile princely state of India that has retained its historical splendour. Right from the handicrafts and the craft market that takes place every winter, to the ethereal weather; October to December is the perfect time to explore this charming winter travel destination.
How to reach Kutch?
Nearest Airport – Bhuj
Nearest Railway Station – Bhuj City Railway Station
Rann Of Kutch is very well connected by highways & expressways. There are regular buses from nearby cities including Ahmedabad, Vadodara and Mumbai.
What are the best places to visit in Bhuj & Kutch?
Kutch Wildlife Sanctuary
Aina Mahal Palace (Hall of Mirrors)
Pirotan Island
Mandvi Beach
Kalo Dungar
Hamirsar Lake
Holiday Homes In Kutch
Here are a few holiday homes where we can host you – Desert Palms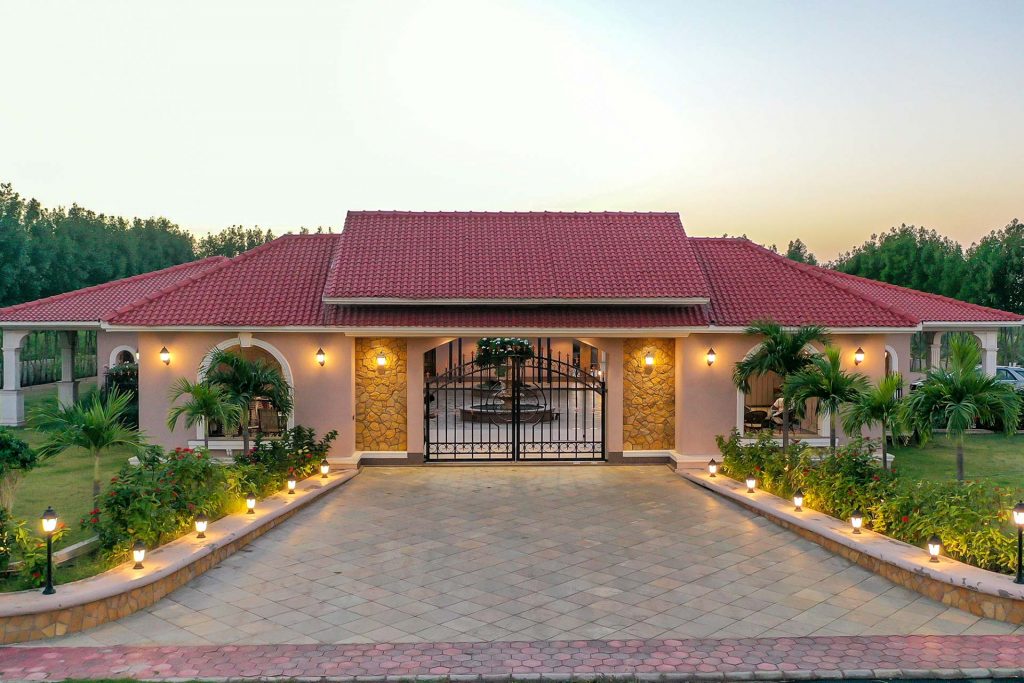 7. Goa
The coastal state of Goa might be best known for sunbathing by the beach, but if you wish to visit Goa when its weather is at its best, October to December is the best time to visit this tropical paradise. From authentic spice gardens, wildlife sanctuaries, eclectic markets & pristine beaches, Goa has something for everybody.
What are the best places to visit in Goa?
Dudhsagar Falls
Savoi Spice Garden
Dolphin Tours
Go Karting
Butterfly Conservatory
Anjuna/Arpora Night Flea Market
Mystery Rooms
Milsim Paintball Goa
Best holiday homes in Goa
Here are a few holiday homes where we can host you – Kokum Tree Villa, Portugal Renaissance, Casa Saipem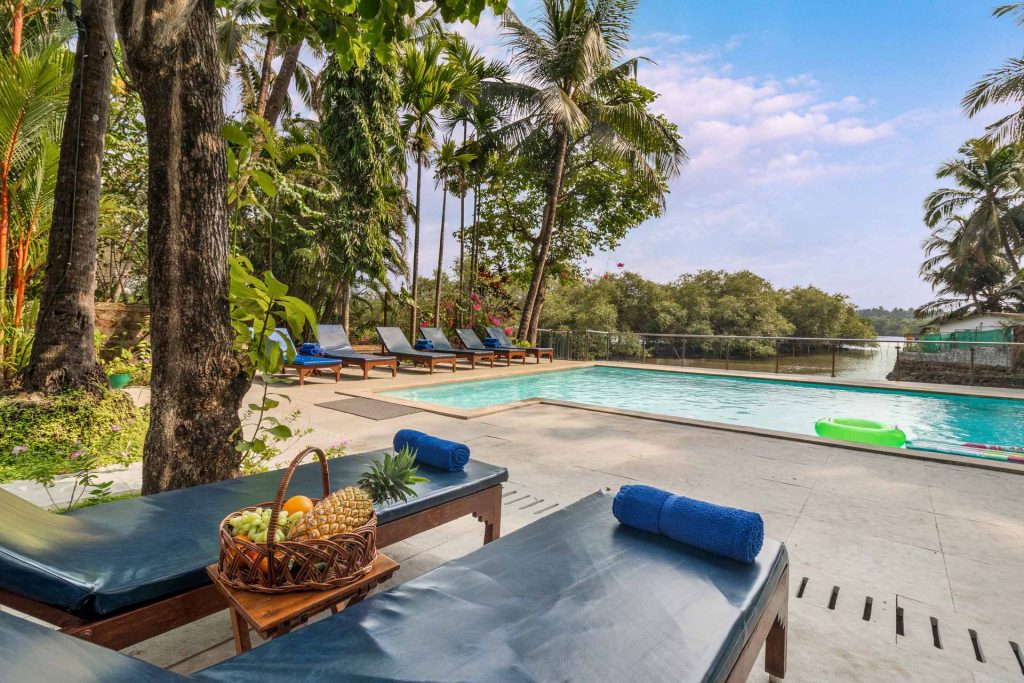 8. Darjeeling-Gangtok
Ever felt like taking that absolutely breathtaking roadtrip to a place which is so surreal, you can't thinking about it for months? Then a Darjeeling-Gangtok road trip might be exactly what you need. This untouched corner of India is a dream destination for a lot of Indian & international travellers for its natural beauty, miraculously winding hill roads and unique cultural authenticity.
What is the nearest airport from Darjeeling?
Bagdogra (70 kms.) is a 2.5 hour drive from Darjeeling. One can easily get taxis to get here & buses ply regularly and would cost you around Rs. 200 to Rs. 800, depending on the type of bus & time of the year.
How to reach Darjeeling by toy train?
Around 30 minutes from the Bagdogra Airport, you can get a toy train for Darjeeling from NJP Station. The train leaves NJP station at around 10AM in the morning and takes about 7 hours to reach Darjeeling. The journey might be slow, but the route is scenic & extremely breathtaking. 
What are some things one must-do in Darjeeling?
Make sure to enjoy a toy train ride! If you love drinking chai, (which, come on who doesnt?) take a glimpse of the tea manufacturing processes at the tea plantations and refineries here. If you're looking for serenity and adventure, visit the Teesta River and try your hands at River rafting. No matter what you do, don't forget to have the best Momo's in the country at these incredible places.
Where to get the best Momos In Darjeeling?
Kunga Restaurant
Dekevas Restaurant
Noryang Tibetan Kitchen
Sonam's Kitchen
Kathmandu Kitchen
(Make sure you take a screenshot, so you have it saved when you need it!)
9. Coorg
A great destination for embracing a melting pot of culture, people and food, Coorg is paradise from October to December. Most of this town doesn't require air conditioners all year round, so one can only imagine how surreal the climate here might be during winter months. Cradled in the Western Ghats & set amidst acres of coffee plantations, this little town is one of the most tranquil winter holiday destinations in India.
How to reach Coorg?
Coorg (120 kms.) is a 4.5 hour drive from Mangalore. One can easily get taxis to get here & buses ply regularly and would cost you around Rs. 500 to Rs. 800, depending on the type of bus & time of the year.
How to reach Coorg by train?
Mysore Junction (95 kms) is the nearest railway station from Coorg.
What are some things one must-do in Coorg?
Go to Raja's Seat and Golden Temple (Namdroling Monastery)
Visit Abbey Falls and Iruppu Falls
Check out Nagarhole National Park and Dubare Elephant Camp
Holiday Homes In Coorg
Here are a few holiday homes where we can host you – Acacia Villa, Firefly By The River, Coffee & Mist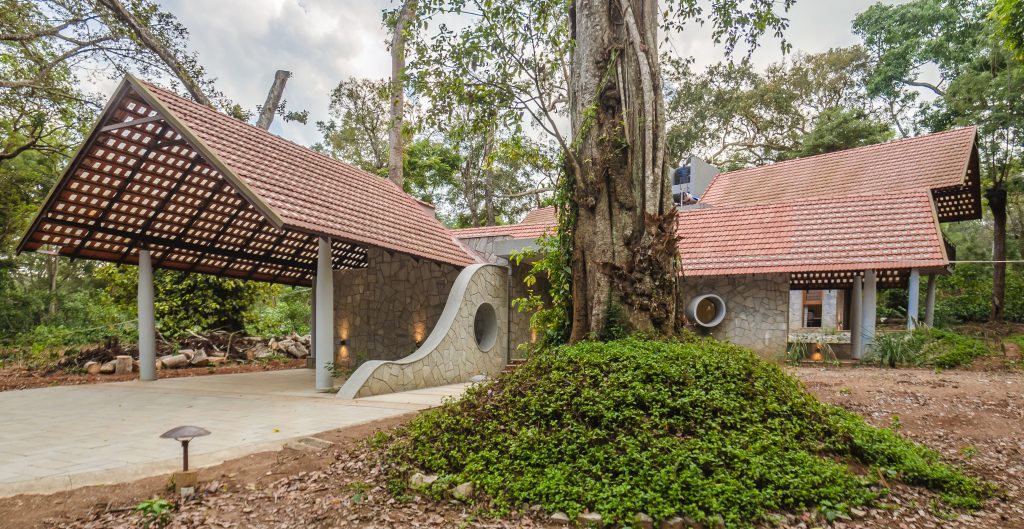 10. Auli
Untouched. Unblemished. So unimaginably beautiful, Auli hill station is the closest thing to paradise we could have on this planet. This little village in Uttarakhand has gained popularity in the past few years due to its serene, breathtaking views, pristine snow-capped landscapes and Auli's adventurous ski resort!
How much does it cost to ski in Auli in December?
Cost of one-day Ski Pass at Auli starts at Rs. 1500 per adult. Whereas the prices of skiing courses & packages for learners range anywhere between Rs. 20,000 to Rs. 50,000. For more information on cost of skiing in Auli, visit www.auliskiing.in
How to reach Auli?
Nearest major city from Auli is Dehradun – 290 kms. (7 to 8 hours). You can either book a taxi all the way to this hamlet or take the bus from Lansdowne Chowk, Dehradun to Joshimath, 6 kms. From Auli. There is only one bus that runs at 6:15 early in the morning so make sure to book in advance. The bus journey would cost you around Rs. 800, depending on the time of the year.
If you're road tripping to Auli, take a scenic route & stop by Rishikesh, Dehradun or Mussoorie to elevate your holiday to the next level!
11. Ooty
A unique blend of bustling energy and buzzing marketplaces with quaint ambience, cool temperatures and beautiful, picturesque mountain views, Ooty is truly a great destination to relax & rejuvenate. Be it leisure trips, when you simply want to relax or enjoy your holiday vibe, Ooty is the perfect place to visit from October to December.
How to reach Ooty?
The nearest airport to Ooty is Coimbatore (a 3-hour scenic drive) & the nearest railway station is Mettupalayam, 40 kilometres from Ooty.
What are some things one must-do in Ooty?
Enjoy the enticing beauty of Botanical gardens.
Learn the history of Toda Huts.
Spend some tranquil time near Pykara Waterfalls
Explore the Tea Museum and Wax World Museum.
Experience the peace near Emerald Lake.
Holiday Homes In Ooty
Here are a few holiday homes where we can host you – The Berg, Coffee Trails – Mudumalai, Casa Pinnacle.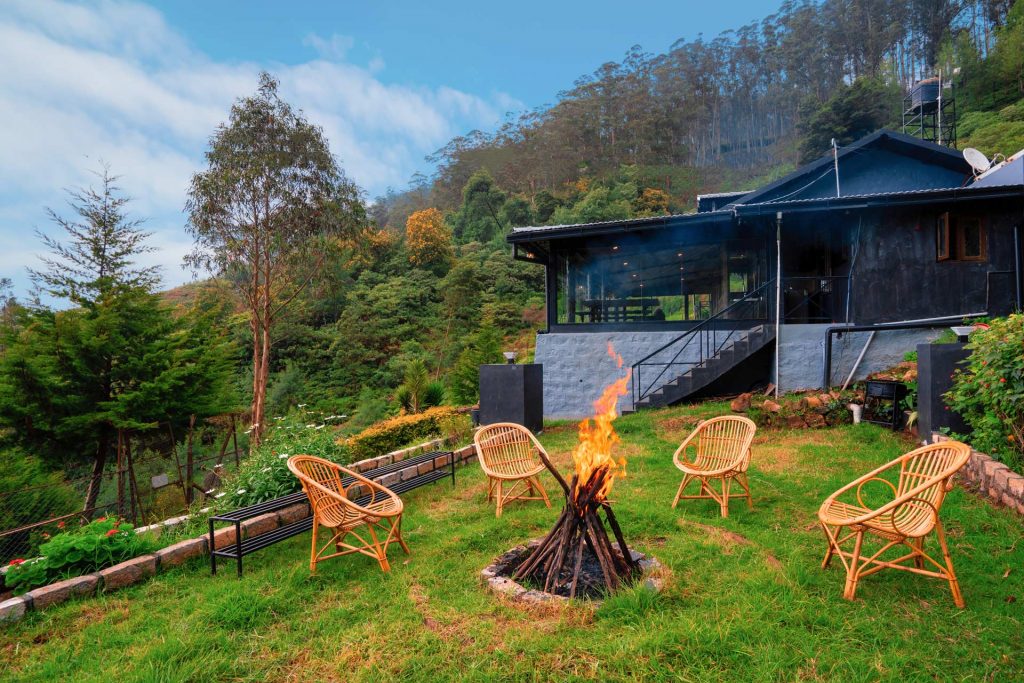 12. Nainital
Calling all nature lovers to this town in the heart of Uttarakhand – Nainital is not one to miss. This serene paradise that just requires no introduction. The charming scenic beauty of this town is enhanced during winter months with the magnificent view of the snow-covered mountain ranges, especially the panoramic view from the famous Snow View Point.
How to reach Nainital?
Although the nearest airport from Nainital is Pantnagar Airport, this town is easily accessible from most major cities. From Delhi, it might take you anywhere between 6 to 8 hours.
Holiday Homes In Nainital
Here are a few holiday homes where we can host you – Nandalya Estate, The Clairmont Cottage, J's Retreat.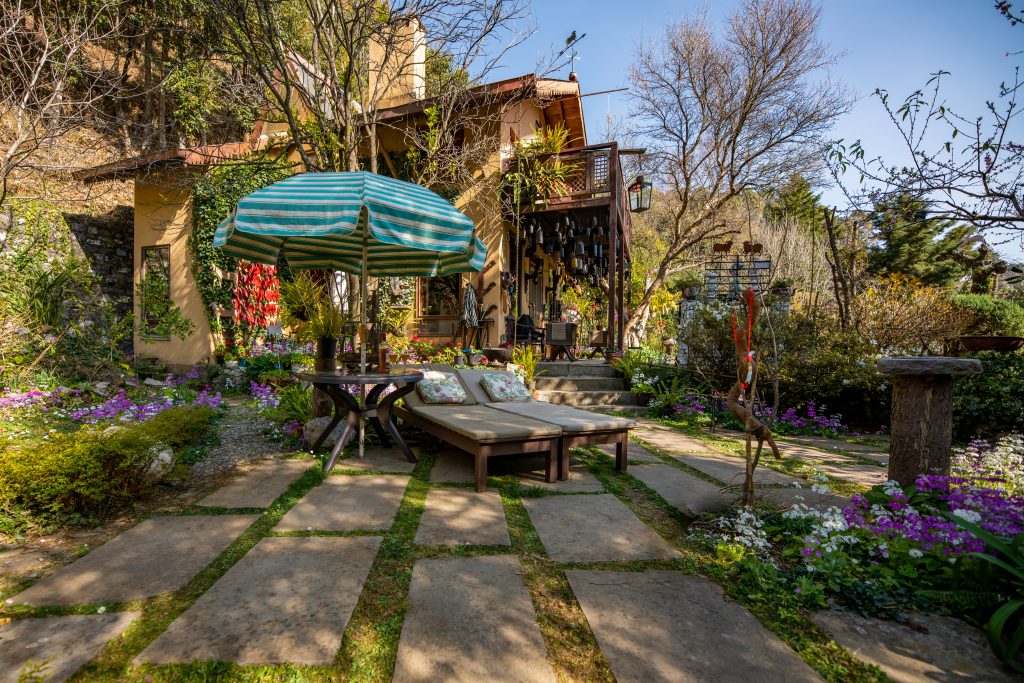 What are some things one must-do in Ooty?
Drive down to Mukteshwar temple & indulge in some peaceful time at Sitla or enjoy the beautiful view of Nanda Devi
Pay a visit to the divine Naina Devi Temple
Make sure to not miss witnessing beautiful view from the Snow View Point
Enjoy some peaceful time near Naini Lake
Experience the vividity of Eco Cave Gardens
Take your vacation to the next level & road trip to Jim Corbett!
13. Jim Corbett
Extend that Nainital trip and surround yourself with flora and fauna for another 2 to 3 days. One of the most scenic road trips to take, Jim Corbett exudes tranquillity. If you're looking for a vacation or getaway spots in October to December, This is one of the best places in India for a family vacation and is definitely a once in a lifetime experience.
How to reach Jim Corbett?
Take a road trip from Delhi to Jim Corbett, with a brief pit stop at Nainital would make a perfect vacation. Although, if you are looking to reach Jim Corbett directly, Pantnagar Airport (80 kms away) is the nearest airport from Jim Corbett.
What to do when in Jim Corbett?
Take a jeep safari through the forests and fields of Jim Corbett
With over 650 bird species, try your hand at bird watching.
Visit and seek blessings at the Garjia Temple
Try a hand at mountain biking
Corbett Museum is one of the most fascinating places in the whole National Park
Rappelling is another exciting activity that people can enjoy
Holiday Homes In Jim Corbett
Here are a few holiday homes where we can host you – Rhythmic Woods, Celtis @ Hazel Woods, Fairview Pines
14. Pondicherry
Love beaches but hate the unending crowds? What if we tell you you could have the best of the beach life without pushing through the crowds. The best beach destination in India between October to December is Pondicherry, without doubt. The tropical vibe of Goa, the European-inspired architecture that just takes you back and an unending selection of delicacies and irresistible weather – October to December is the best time to visit Pondicherry.
What to do when in Pondicherry?
Explore the true paradise at Paradise Beach
Experience the peace at Aurobindo Ashram
Gorge into some crazy lip-smacking meals and sip a cup of coffee at authentic French Cafes.
Visit these best French cafes in Pondicherry –
La Maison Rose (Most Instagrammable French cafe in Pondicherry)
Bay Of Buddha (Rooftop with a sea-view!)
1 RUE SUFFREN
15. Dharamshala
Divided in two districts, the lower district is the more bustling part of the town, and the upper district, popularly known as Mcleodganj, is quieter, more peaceful and is home to the Dalai Lama. October to December is a great time to visit Dharamshala. The climate is pleasant and trekking (Triund Trek & Kareri Lake Trek) along with other adventure activities like paragliding & camping are also in full swing.
But no matter what time of the year you visit this heavenly town, StayVista has various offers to make your stay in Dharamshala affordable, luxurious and memorable here!
What to do when in Dharamshala?
Visit The Bhagsunag Waterfalls
Rediscover peace at the Dalai Lama Complex
Relish Best Momos In Dharamshala at Kripal Momo (Naag View Momo Cafe), Kala Momo Point or Melco Momo
Experience The Nightlife Of Dharamshala & Mcleodganj at Mcllo Beer Bar & Restaurant
Visit The Cliff and watch the sun setting into the hills as you wine & dine.
Explore the Tea Gardens In Dharamshala
How to reach Dharamshala?
Dharamshala is one of the most easily accessible destinations in Himachal Pradesh. You can drive down from Chandigarh (5-hour drive) or Delhi (10-hour drive) or hop on to one of the state or private buses that are super comfortable and are not very expensive.
Holiday homes in Dharamshala
Here are a few holiday homes where we can host you – Vintage Musings, Stonehill Manor, Meraki Homestay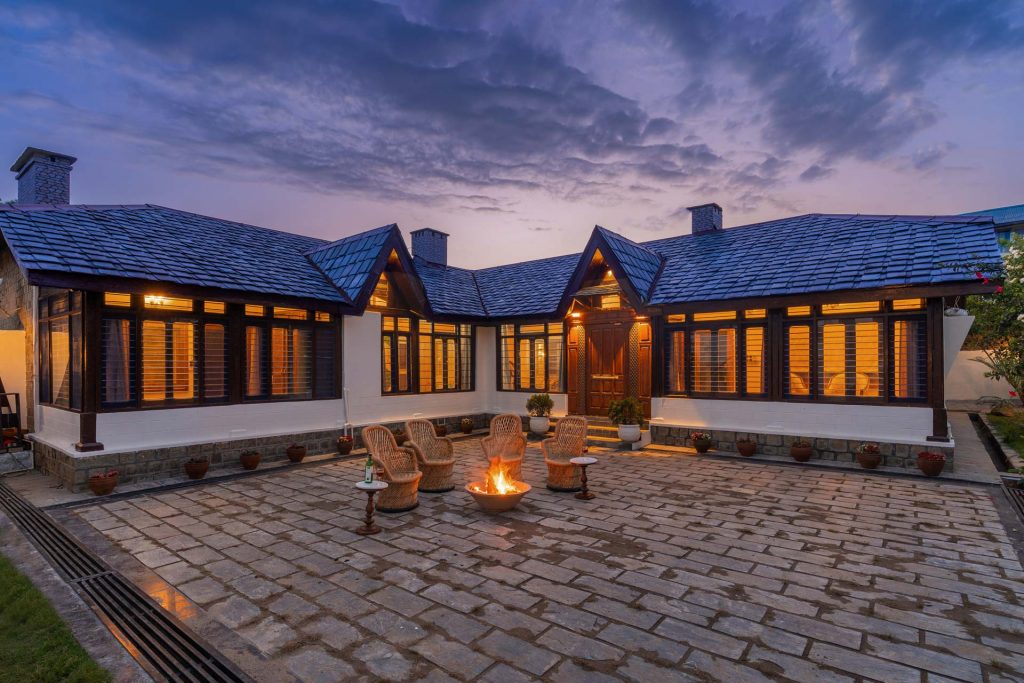 So what are you waiting for? With all details and information in place, all that you have to do is book a StayVista premium holiday home. Pack your bags and enjoy a memorable holiday!