Looking for a quick road trip from Delhi with breathtaking sceneries and opulent mountainscapes to adore enroute? Well then Delhi to Mussoorie is your best bet! It is no secret that Mussoorie – The Queen of Hills, is one of the most paradisiacal hill stations out there.
Lying at an altitude of 1,880 metres (6,170 ft), it is one of the most convenient spots to visit in India, known for both its delectable food, lush foliage and proximity to a myriad of tourist spots nearby. Whether wish to sit back & relax or indulge in some adventure sports, Mussoorie has something in store for everybody.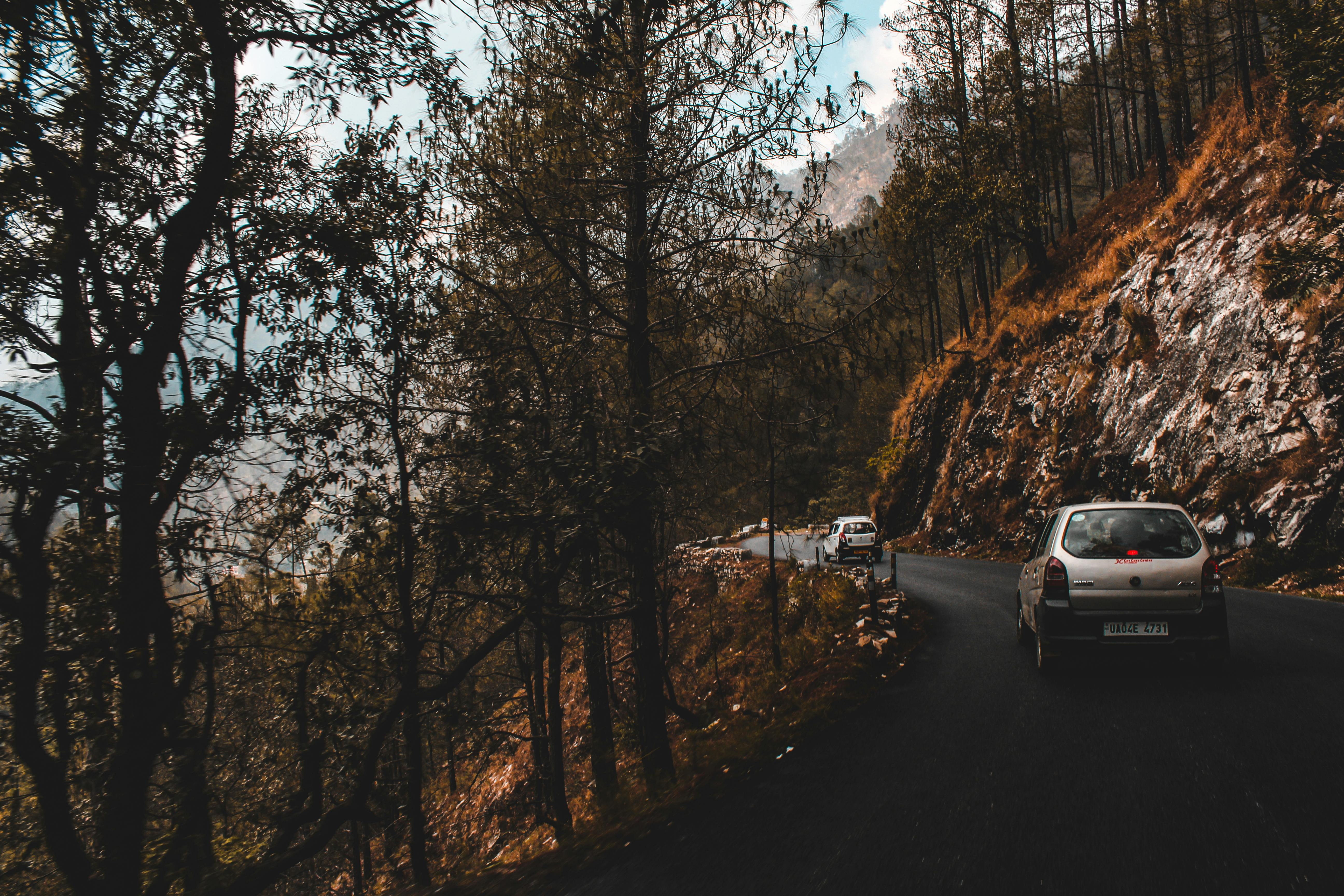 If you are planning a road trip from Delhi to Mussoorie, here's everything you need to know.
By Car
The distance between Delhi to Mussoorie is 279 kms, a smooth 6 hour 30 minute drive; depending on the number of stops and halts, and the weather conditions. Do keep in mind the smog conditions if you are travelling during winter months! A road trip from Delhi to Mussoorie would be packed with restaurants with delicious and delectable cuisines and mesmerising views.
By Bus
If you choose to not travel by your own car, you can easily travel from Delhi to Mussoorie by bus. You can easily catch a bus for Mussoorie from the bus stop at Majnu Ka Tilla. AC as well as Non-AC Buses are available at regular intervals. Please note that the bus ride will cost you anywhere between Rs. 400/- to Rs. 1100/- depending on the bus operator you opt for.
On a Bike
With amazing dhabas, refreshing chai stalls and exhilarating vistas with refreshing breeze, the Delhi-Mussoorie trip is definitely a must do for all the bike-riders out there!
Best time to visit Mussoorie
The best time to visit Mussoorie definitely lies between March to June. The weather is pleasant, always between 15 – 25 degrees. The markets are set up and running at full capacity and if you like adventure sports; there are the best months to go paragliding, rappelling, river rafting, mountain climbing and so much more. However, if you are someone who is a fan of the snow, Mussoorie is known to receive snowfall in the months of November, December and January.
Places to visit when in Mussoorie
Mall Road
This must-visit market, also known to be one of the best Mall Roads in Northern India; one can buy beautiful Silver jewellery, Tibetan prayer wheels, home decorative items, woollens, and much more! Make sure to try the local delicacies and don't shy away from eating from the road-side stalls.
Camelback Road
This is a 4-5 km long road in the heart of Mussoorie, known as the Camelback road. Named so, because of the rocks you will find by the road that look exactly like a sitting camel. There are a number of treks that start from here, an especially popular point to start with the Lal Tibba trek. Please note that this is a non-vehicular road and you will have to park your vehicle a little away from the road.
Lal Tibba
The Lal Tibba offers an exhilarating view of the Himalayas and is considered to be the highest point of Mussoorie. It is a simple 20 minute trek and is completely safe for beginners as well. Along with the Himalayan Range, you can even see Kedarnath and Badrinath from this point, with the help of a telescope.
Looking for accommodation in Mussoorie? We've got your back. Here's a list of the most luxurious Vista holiday homes here to make this vacation a memorable one! Click now.
Extension, Fun diversions & Pit-stops
If you are visiting this magical land but want to hit that extra mile and explore some places around Mussoorie, here are some places you can stop by on the way or visit by driving just a few miles ahead of Mussoorie.
Dehradun
Dehradun is a beautiful town nestled in the rolling Doon Valley and at the foothills of the Himalayas. Known for its year-around pleasant climate, this little delight surrounded by high mountains and lush Sal forests is undoubtedly the best destination to stop by if you are on your way to Mussoorie. Owing to its cultural diversity, the variation can also be found in the cuisine, language and the art that it gives birth to.
And with Dehradun falling just about an hour before Mussoorie, there couldn't be a better place to stop by before hitting the road again.
Things you should do when in Dehradun
– Seek the thrill of Ali Baba and the Forty Thieves in the Robber's Cave.
– Check out some adventure activities here or pre-book them at cheaper rates for Mussoorie
– Pay a visit to Mindrolling Monastery
– Tapkeshwar Temple
– Enjoy shopping in the Tibetan Market
Looking for accommodation in Dehradun? We've got your back. Here's a list of the most luxurious Vista holiday homes here to make this vacation a memorable one! Click now.
Rishikesh
Located at the foothills of Himalayas where river Ganga and Chandrabhaga meet, Rishikesh is a contrasting town of spirituality and adventure, perfect to visit any time throughout the year. The tranquil city attracts a hoard of tourists from around the world for yoga, meditation, rafting and a no-nonsense lifestyle. Just a 2 hour drive away from Mussoorie, Rishikesh would be a great option to extend your trip a little and cover two breathtaking destinations in one go!
Things you should do when in Rishikesh
– Experience the thrill of River Rafting
– Soar in the sky with Bungee Jumping
– Get the thrill of Rappelling and Rock Climbing
– Relax while you enjoy Ayurvedic Massage and Therapies
– Visit the famous hanging bridge, Laxman Jhula and Ram Jhula
Looking for accommodation in Rishikesh? We've got your back. Here's a list of the most luxurious Vista holiday homes here to make this vacation a memorable one! Click now.
Haridwar
Nestled in the state of Uttarakhand where river Ganga exits the Himalayan foothills, Haridwar is a culturally rich city known for its ancient pilgrimage sites, temples, Ganga aarti and self-ruling beautiful weather. Delhi to Haridwar is just a short 3 ½ drive. Once you are done exploring this quaint destination, it is only a 2 ½ hour drive from Haridwar to Mussoorie.
Things you should do when in Haridwar
– A visit to Chandi Devi temple
– Experience the best of Wildlife in Chilla Wildlife Sanctuary
– Stop by Har Ki Pauri ghat for the divine Ganga Aarti
– Take the best souvenirs home from the bazaars of Rishikesh
Looking for accommodation in Haridwar? We've got your back. Here's a list of the most luxurious Vista holiday homes here to make this vacation a memorable one! Click now.