Monsoon in India is extra special and highly awaited because of the sweltering heat of the summer. And as soon as they arrive, we can't help but sit by the window with a platter of delectable pakoras on the side. Sweatpants, a nice book, a warm drink of choice, and a monsoon songs playlist to unwind to are all essentials for any given day. However, there are times when getting caught in a torrential downpour may be a real pain. While getting caught in a deluge might very much turn out to be the worst thing imaginable, the rain can occasionally provide for some fantastic moments (both on Instagram and in real life). Either you are completely soaked, or you are detained in traffic as puddles, open potholes, and car troubles result from the rain.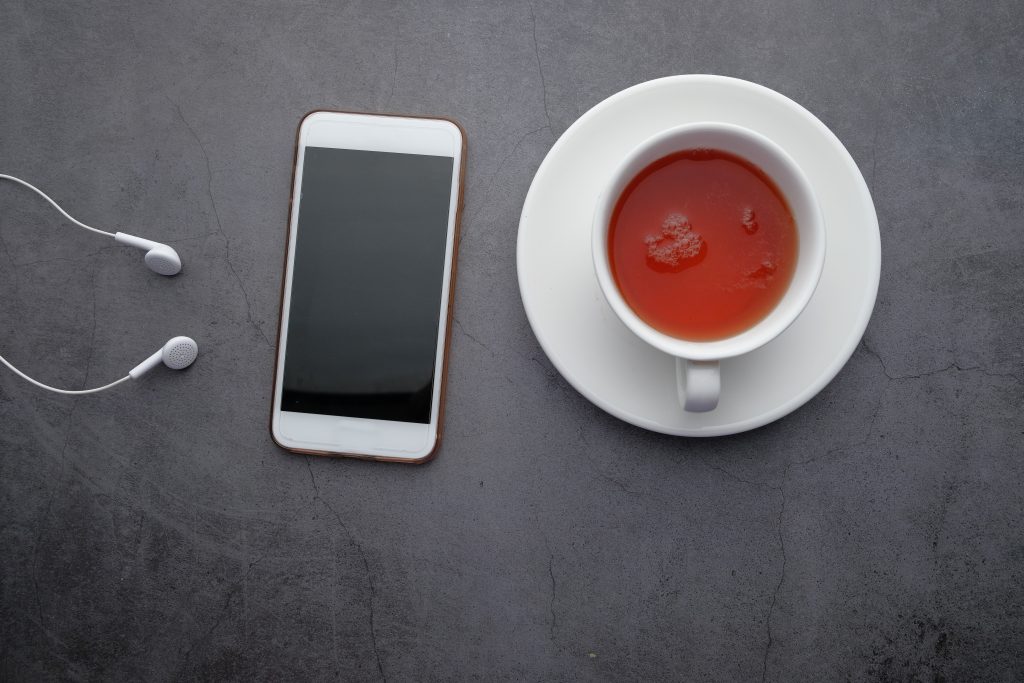 The greatest thing to do in the midst of all that craziness is to listen to music. Take advantage of the opportunity to unwind and think while the rains fall on the pavement even if it may seem depressing because the sun is nowhere to be found and gloomy clouds have taken over the sky. You're in luck because we've found a few musical wonders that should be on your Monsoon Songs Playlist, especially perfect for those looking for places to visit in Mumbai during monsoon. Let's take a look at 15 of these monsoon blockbusters, which include the latest Bollywood songs, regional favourites, and a few globally trending hits.
1) I Love A Rainy Night by Eddie Rabbitt
This song, which was the second single to be released from Eddie Rabbitt's 1980 album "Horizon," belongs on your Monsoon Songs Playlist. It took 12 years to create "I Love a Rainy Night," according to musicologist Fred Bronson. In the cellar of his house, Rabbitt collected a collection of vintage cassettes. He stumbled upon a portion of a song he had recorded on a rainy night in the late 1960s when searching through the cassettes one day in 1980. At the beginning of 1981, this song peaked at the top of the Hot Country Singles, Billboard Hot 100, and Adult Contemporary Singles charts.
Listen on:
2) Still With You by Jungkook of BTS
This song or the band most certainly doesn't require any introduction to any BTS fans, or ARMYs as they are officially referred to. This song was a special dedication to their fans and was unofficially published by the band's youngest member Jungkook for the 2020 Festa Celebrations. In the song, Jungkook declares that his love for ARMY will last no matter how much time passes. Even in the song's SoundCloud URL, Jungkook added the phrase "thankyouarmy2020" to let fans know that "Still With You" is dedicated to them. Unquestionably essential for you Monsoon Songs Playlist.
3) Pyaar Hua Ikraar Hua by Lata Mangeshkar, Manna Dey, and Shankar-Jaikishan
This timeless classic from the canon of old Hindi songs served as the soundtrack for the movie Shree 420. This movie, starring Nargis Dutt, Raj Kapoor, and Nadira, was the highest-grossing Bollywood production of 1955. The lyrics were written by Shailendra and Hasrat Jaipuri, while the music was created by the Shankar Jaikishan duo.
Listen on:
4) Running Up That Hill by Kate Bush
The song, which debuted in the fourth season of Stranger Things' May episode, has smashed three world records, peaked at number one in Switzerland, Australia, and New Zealand, and was once, at a point, the most-streamed song ever. The original version of this popular song can be found on Kate Bush's fifth studio album, Hounds of Love (1985). No matter the weather, we're confident that adding this top track to your Monsoon Songs Playlist will free you from Vecna's curse.
Listen on:
5) Ennadi Maayavi Nee by Sid Sriram
This soothing song, which was composed by Vivek and features the incomparable Sriram as the singer, wonderfully captures the mood and sounds of the rain. This Monsoon Songs Playlist essential is taken from the Dhanush-starring album Vada Chennai and has tunes created by Santhosh Narayan.
Listen on:
6) Taal Se Taal by Alka Yagnik and Udit Narayan
A one-of-a-kind Hindi musical romantic drama by Subhash Ghai, this song was premiered at the Chicago International Film Festival. This is one of the most romantic songs in Hindi and is produced by none other than India's musical gem A.R Rahman. The soundtrack was released on 12 June 1999 and it become a big critical and commercial success. The whole soundtrack of this film sold more than 1.85 million units within a month of its release.
Listen on:
7) Chimb Bhijlele by Shankar Mahadevan and Priti Kamath
Released in 2014 as a part of the regional Marathi film "Mala Ved Lagale Premache", this rainy song is a melodious track that will make you want to experience the true beauty of rains by heading outside. Composed by the hit duo behind many of the famous Bollywood songs from Agneepath, Zero, etc.; Ajay-Atul sure know how to enthrall their listeners with some great music.
Listen on:
8) Ek Ladki Bheegi Bhaagi Si by Kishore Kumar
"एक लड़की भीगी भागी सी
सोती रातों में जागी सी
मिली एक अजनबी से
कोई आगे ना पीछे
तुम ही कहो ये कोई बात है "
Why not enjoy Kishore Kumar's catchy tunes on a gloomy day? What could be a better combination? The ensemble of "Chalti Ka Naam Gaadi," a classic Bollywood film with enduring appeal, includes Kishore Kumar, Madhubala, Ashok Kumar, and Anup Kumar. This tune was written by S.D. and R.D. Burman and sampled from the track Sixteen Tons.
Listen on:
9) The Rain Song by Led Zeppelin
Released in March 1973 as the second track on their fifth album, Houses of the Holy; the Rain Song is a must on your Monsoon Songs Playlist. A ballad perfect for the rainy weather, guitarist Jimmy Page originally constructed the melody of this song at his home in Plumpton, England, where he had recently installed a studio mixing console.
Listen on:
10) Forever Rain by RM of BTS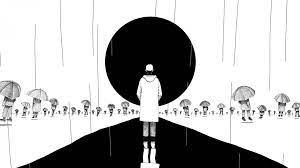 The slower-paced song "Forever Rain" places greater emphasis on an emotive performance. Although the song features a variety of instruments, the loud drum rhythm and the subdued piano melody stand out. It has the vibe of the type of tune you might play when thinking of a downpour. In a well-crafted song for the popular South Korean pop group BTS, commonly known as the biggest band in the world, RM expresses his tiredness from being depressed and in the public eye and hopes that for once he could relax and find some peace. He yearns for the easy solitude that comes with being able to blend in with the throng. But whether he wants it or not, his visage is identifiable as a public figure.
Listen on:
11) Pani Da Rang by Ayushman Khurrana
A hit song from the equally hit film, "Vicky Donor", this is one of those Hindi songs that was initially written completely in Punjabi. The song was performed in the film by Khurrana in his role as Vicky. A longer version of the song was composed with female vocals performed by Sukanya Purkayastha which was also played in the film.
Listen on:
12) Baarishein by Anuv Jain
This soul-stirring song by the young singer Anuv Jain must already have you grooving this monsoon and the previous ones too. This new Hindi song also received a shoutout from the streaming platform; YouTube. Jain started releasing his music a few years back. However, during the pandemic-induced lockdown, he decided to become a "full-time" singer-songwriter. Not just Baarishein, all of his songs talk about relatable feelings of love, loss, and more, which people often feel.
Listen on:
13) Boondein by Silk Route
Want to go a bit Indie this monsoon? Bringing back your favourite Indie band from the 2000s, Boondein by Silk Route is a must on your Monsoon Songs Playlist. 90s kid or not, the magical voice of Mohit Chauhan surely lures you into enjoying this song which can be a sweet dedication to your soulmates.
Listen on:
14) Rain By BTS
A jazzy piano melody is featured throughout this popular K-pop song from their 2015 top-charting album "Dark and Wild," which is a great contrast from their regular sound. A really good touch is the addition of some rain sound effects at the song's very beginning. The words wonderfully capture the instrumentals, and the entire song has a really melancholy vibe to it.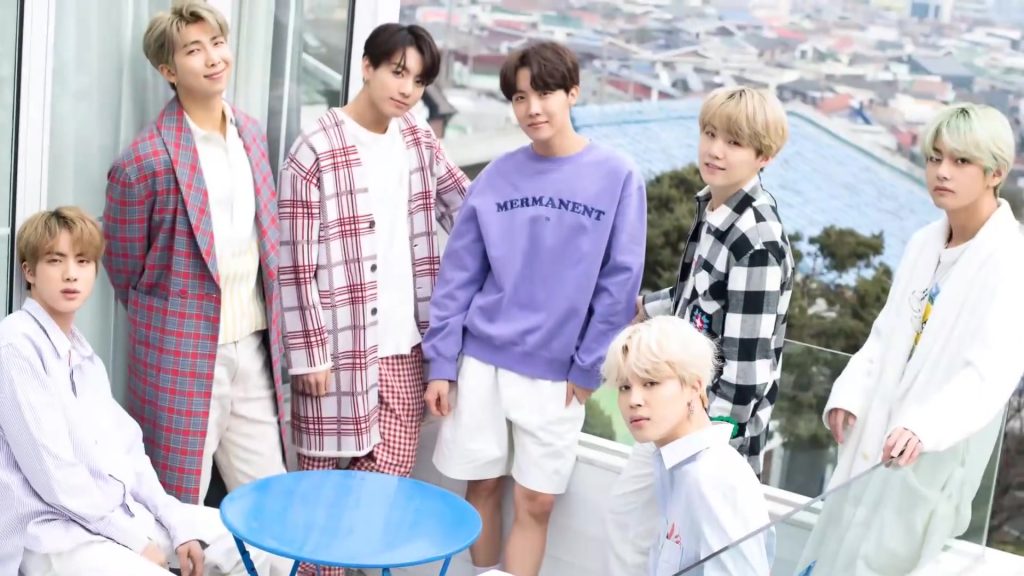 Listen on:
15) Ab Ke Sawaan by Shubha Mudgal
Ending the playlist with a monsoon banger by the Indian Classical singer Shubha Mudgal, all 90s kids should definitely have this song on their Monsoon Songs Playlist. Of all the songs dedicated to rain–and Bollywood sure has a lot of them–Shubha Mudgal's Ab Ke Saawan, is known to best capture the joy of monsoons.
Listen on:
Feeling like your playlist is a bit incomplete and needs more Monsoon songs. We've got you covered.
So, what are you waiting for? Go on, head to your favourite nook with some piping hot coffee or chai, and stream away.