A watery sun lazes in the sky, playing peek-a-boo among the grumpy grey rain clouds. The land is a verdant carpet of green. Rivers and lakes swell with nature's abundance and the freshness of the rainwater. The air is laden with the sweet smell of rain-soaked Earth and dewy leaves. The true lushness of life creates a picturesque panorama and Kerala tourist places shine bright during the monsoons. With so many places to visit in Kerala, the rains only add to the charm of Kerala!
Here are our 5 favourite reasons to visit Kerala in the monsoons:
Wander Around Wondrous Waterways
Gushing waters create a mystical, shimmering blanket on rock faces forming waterfalls that draw in the most stoic souls to revel in Nature's beauty. The famed waterfalls of Kerala are at their bounteous peak in the monsoons. One of the favourite tourist places to visit in Kerala, the backwaters fill with joy, and famous boating festivals invite travellers from across the globe to partake in the adventures.
Kerala Waterfalls: Chethalayam falls in Wayanad, Attukad waterfalls in Munnar, Athirappilly and Vazhachal waterfalls in Thrissur, Arippara waterfalls in Kozhikode, and more.
Kerala Backwaters: Alleppey, Kozhikode, Kuttanad, Ashtamudi, Thrissur, Kavvayi, Padanna, Sasthamkotta Backwaters, and more.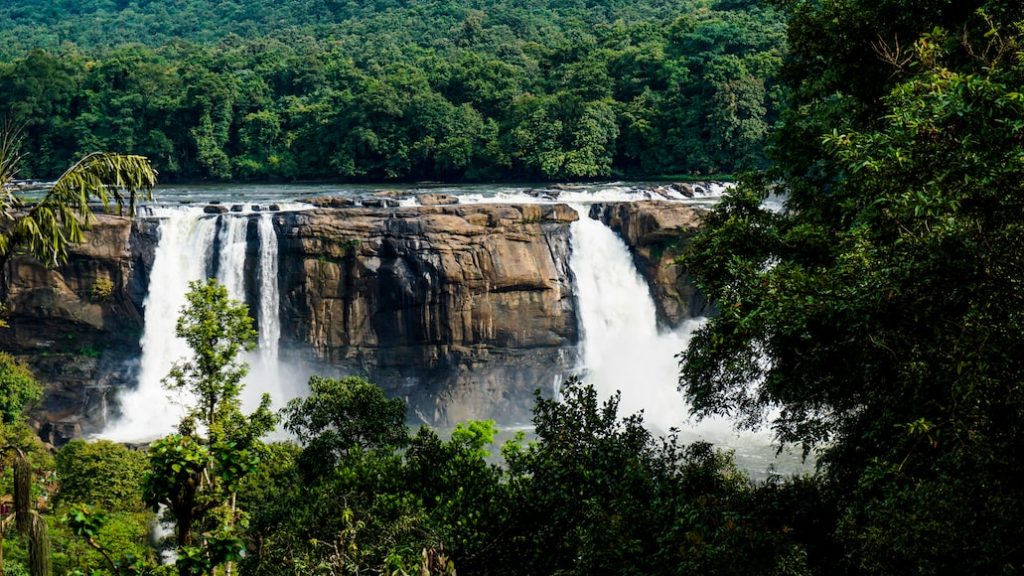 Hike To Halcyon Hill stations
Climb upwards and don't look back. Make your way to the top for profound peace, a sense of wonderment and gratitude as you gaze down into the valley below. Meander the paths to quaint hill stations dotted across this state and fill your senses with the lushness of rampant greens, beauty, and innate serenity.
Kerala Hill Stations: Munnar, Thekkady, Idukki, Malampuzha, Kalpetta, Ayyampuzha, Peermedu, Malayattur, Malakkappara, Gavi, Vagamon, and more.
Stroll Around Blissful Beaches
While you aren't likely to sunbathe in the monsoons, there is a different joy to sinking your feet into rain-soaked, white sand. The water foams and froths as sirens beckon from its depths, calling out to weary souls, filling the heart with lilting melodies. As the sun sets and soaks the sky in burnished hues, there is no doubt in one's mind about why they choose places to visit in Kerala in the monsoons.
Kerala Beaches: Kovalam Beach, Bekal Beach, Papanasam Beach in Varkala, Cherai Beach in Kochi, Kizhunna Beach in Kannur, Kappad beach in Kozhikode, and more.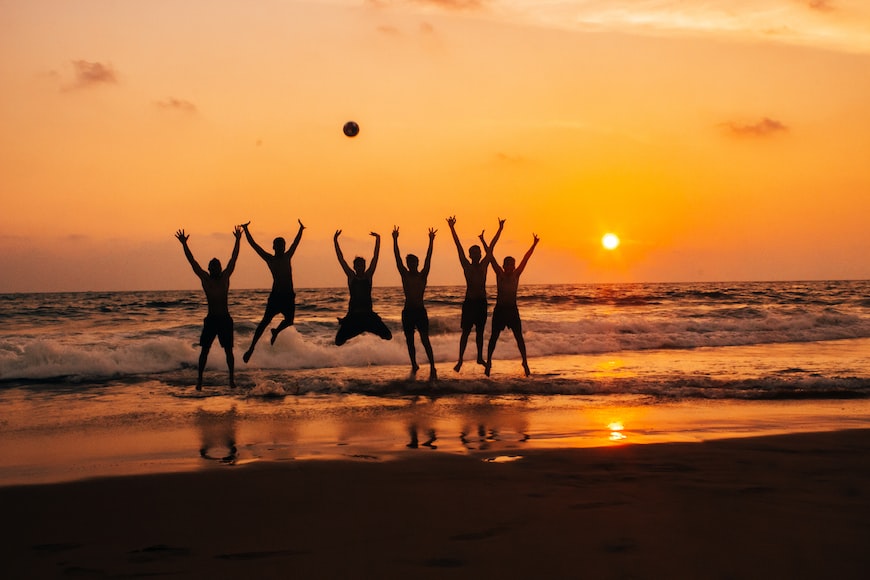 Tease the Senses with Tea Experiences
Listen to the pattering of raindrops on the roof, curled up in a chair with a steaming cuppa, and stare into the nothingness and everything-ness of the watery canvas of monsoon-drenched tea plantations. Have we painted you a pretty picture? Imagine the satisfying sensory overload of actually holding that hot cup of chai and experiencing the richness of Kerala Tea Plantations amidst a rainy haze.
Kerala Tea Experiences: Tea Museum in Munnar, Tea Bungalow in Kochi, Connemara Tea Factory Outlet in Periyar, Kolukkumalai Tea Estate in Munnar, and more.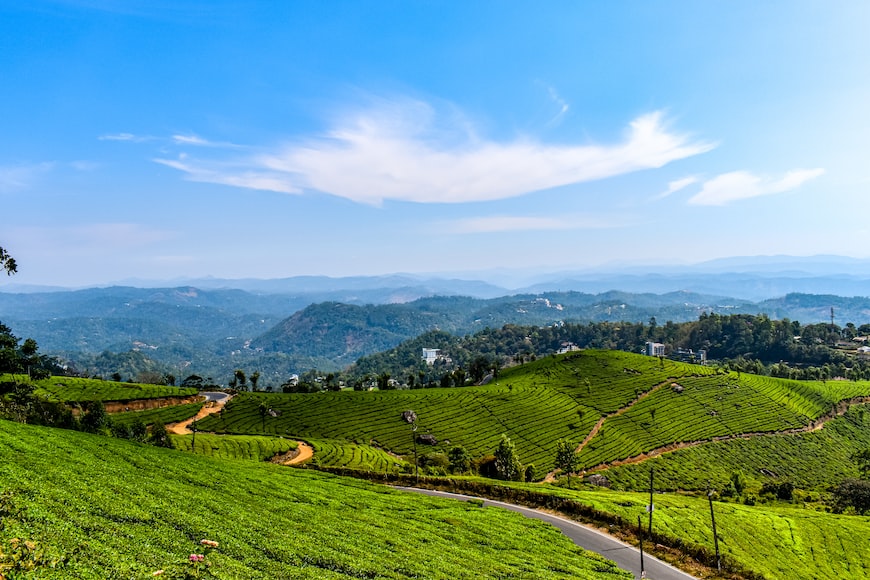 Feel The Alluring Rejuvenation of Ayurveda
According to the ancient wisdom of Ayurveda, the Varsha Ritu, or rainy season, is the best time to purify the Body, Mind, and Soul. And, Ayurvedic treatments are a trademark feature of Kerala. Therefore, it goes without saying that, Monsoons are the best time to tour Kerala to rejuvenate, relax and rekindle the fire within. Allow your body to sink into herbal goodness as the oils seep into your pores to flush out toxins and cleanse those intrinsic layers.
Can't do it all? Here are the best places to visit in Kerala during the monsoon season –
Alappuzha or Alleppey
This quaint town is one of the most famed tourist places in Kerala if you're visiting to experience the labyrinth loveliness of the backwaters. Alleppey is loved for its stunning properties that overlook the lagoons and canals, hooting boats dotting the skyline, and green, picture-perfect vistas to deepen your connection to Nature. The heritage Nehru Boat Race has been hosted here since 1952 in August, attracting tourists in hordes. Additionally, you can try kayaking on the backwaters or view the annual Snake Boat Race that takes place in August as well. Visit the Ambalapuzha Temple for a touch of piety, attend the Elephant Training Camp for these rescued mammals, or experience true rural simplicity at Kuttanad.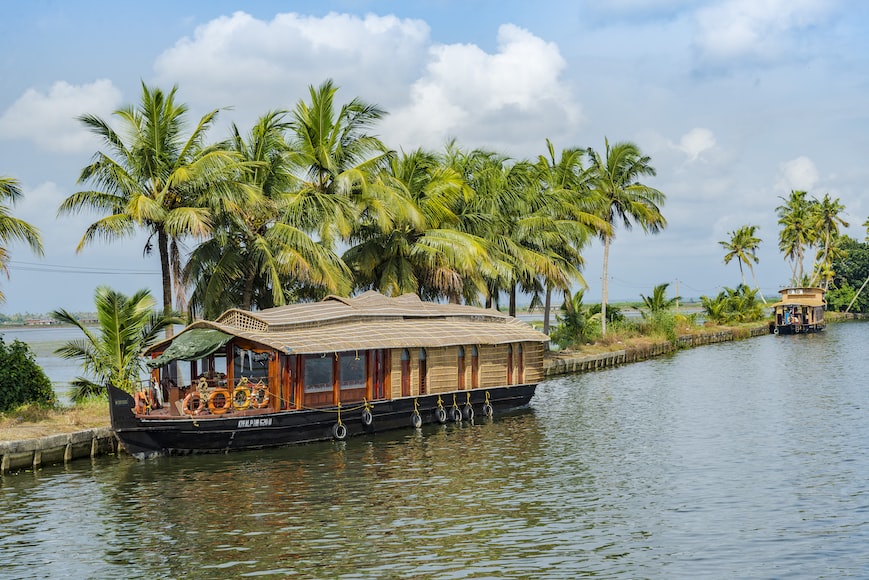 Munnar
If there is a place that can inspire you to put away your mobile and reach out for a canvas, it is Munnar. With its rolling hills, verdant valleys & tantalizing tea plantations, this is a perfect monsoon getaway in Kerala. Here you can take in the views, enjoy your chai or do nothing. Or you can take a boat tour at Kundala Lake with its mirror-like surface reflecting the beauty around. Take an elephant ride around Carmelagiri Park or hike to catch Neelakurinji flowers at Eravikulam National Park. So much to do and so much to gain if you simply let yourself experience the marvel of Munnar.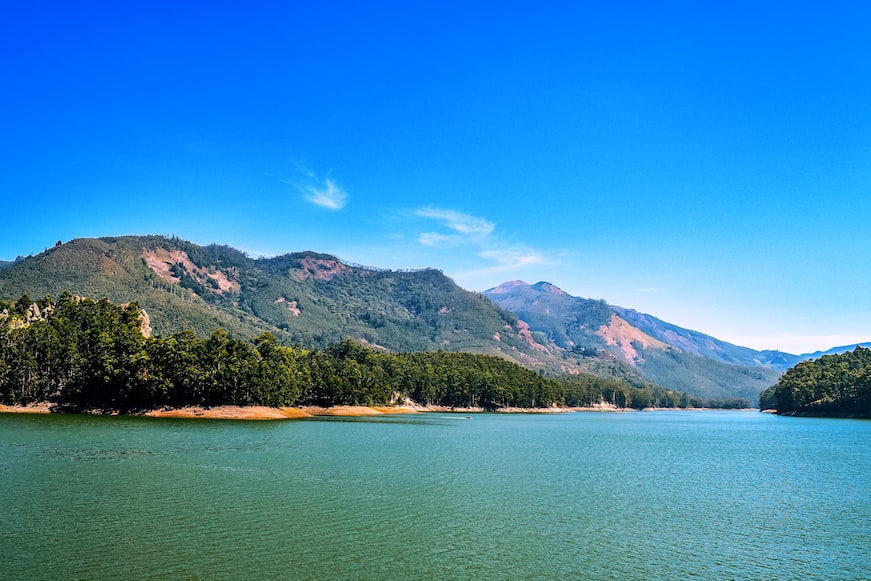 Thekkadi
At an altitude of 900 metres, Thekkady is known for its intriguing wildlife and natural beauty. The key attraction here is the Periyar Wildlife Sanctuary which draws Nature lovers and wildlife enthusiasts alike. It has been given its due reverence by being immortalized into a collection by Nicobar – the home and apparel brand. Here small groups are also allowed a very adventurous Night Patrol in the Jungle with the night guards.
A boat cruise on the Periyar or bamboo rafting will allow you varied views of the jungle and its inhabitants – from tigers to langurs to elephants. Here one also has a special "Follow The Tiger " adventure where you literally track tigers with poachers-of-the-past-turned-guides. Additional activities include visiting the ManglaDevi Temple, spice shopping for famed Kerala spices, exploring tea factories and coffee plantations. Revel in the beauty of the Chellarkovil Waterfalls, border hiking, trek to Gaci or the Spring Valley Mountain and so much more!
Kovalam
This once-sleepy town is now a buzzing beach destination that prompts most tourists to choose Kerala as their holiday destination. The Lighthouse Beach is the central focus of most vacationers with its candy-striped LightHouse, inviting surf and sand, adventure sports on offer, and the first-ever artificial coral reef in India. Here one can opt for a houseboat ride on the backwaters, drift on a Catamaran ride at Hawah Beach, take a scenic boat tour at Vellayani Lake, or explore the Karamana River too. Small and quaint attractions here are the Vizhinjam Marine Aquarium and the Rock-Cut Cave Temple. Nature Treks, scrumptious food, small-town shopping, and village explorations will truly immerse you in the local life of Kovalam.
Wayanad
A Quixotic hill town with surreal views and captivating connections to Nature, Wayanad is a must-visit destination in Kerala, especially during the monsoons. The most inviting thing at this rainy holiday destination is the stay options that offer comfort, luxury, or oneness with Nature basis your preference. Key tourist attractions here are the serene Pookode, the panoramic Banasura Sagar Dam, the mesmerizing Meenmutty Falls, the historic Edakkal Caves, the adventurous Wayanad Wildlife Sanctuary, and the elusive Kuruva Dweep. Go bamboo rafting, trek, hike, get Ayurvedic treatments, or shop. There is no dearth of activities to try your hand at this monsoon.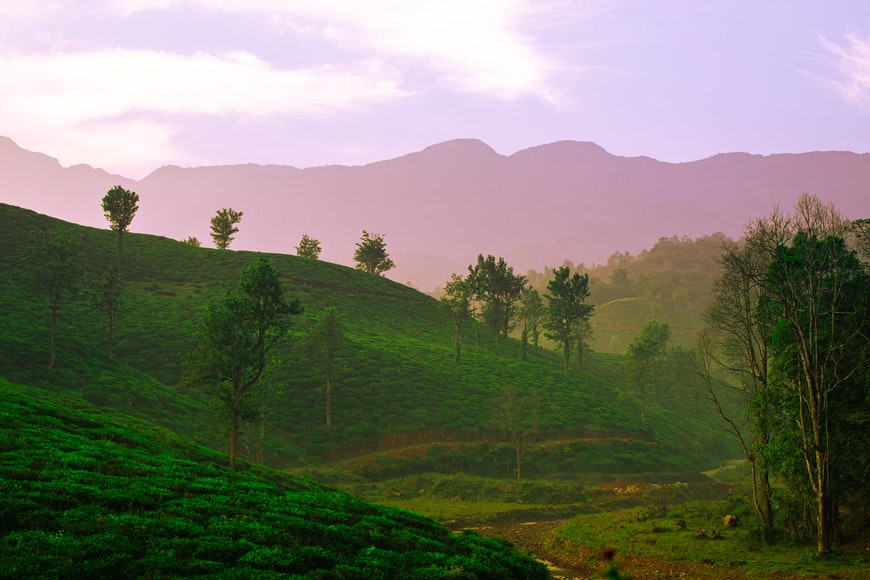 There is an abundance of places to visit in "God's Own Country" to truly feel one with Nature, steep yourself in history, heritage and tradition, and enjoy a more adventurous vacation mixed with slow-paced luxuriating. Kerala, in the rains, enjoys a misty magnificence that will cleanse, refresh and reform any traveller who chooses to visit it. Book your Monsoon vacay now and look for stay options via www.stayvista.com