With wedding season round the corner, 'destination weddings in India' has once again made it to Google search trends! Sure the royal Jaipur weddings have been the 'IT' thing for a while now, but let's not forget the classic Goa beach weddings. Imagine your guests dancing to the tunes of Maahi Ve, taking your pheras as the sun sets into the beach-waters. As surreal as this sounds, planning a wedding in Goa can be a task.
So, here's a complete guide right from the best wedding locations in Goa to food and even staying arrangements for wedding guests, all in one place.
Wedding Locations In Goa –
Valley Meadows Farm – A Goa Wedding Villa To Die For
Cradled amidst unmatchable wilderness, swaying palms, and unending solace, Valley Meadows Farm is a melange of simplicity and luxury. This immersive holiday home is swathed in bespoke experiences and perfect for an intimate Goa wedding. Echoing exclusivity, the villa itself is set away from the prying eyes of the buzzing Goan city life and is nestled in the serenity and bliss of Assonara. Boasting expansive gardens, a private swimming pool, and a designated stage along with a cabana, the home is almost perfect for anything at all!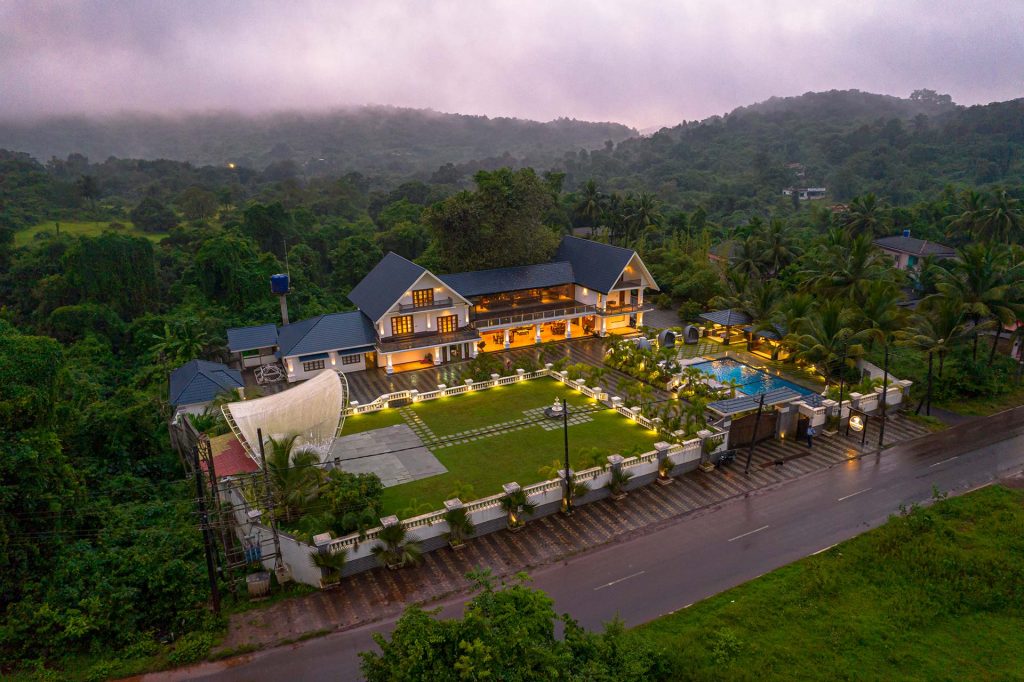 Blurring the lines between the indoor and outdoor spaces, the one-of-a-kind drawing room seamlessly opens up to the serene panoramas of the beautifully manicured lawns. The in-house restaurant and chef promise delectable delights whilst devouring the gorgeous sceneries of the home.
To know more about Valley Meadows Farm, click here!
Novotel Goa Dona Sylvia Resort – For A Luxurious Beach Wedding
A true amalgamation of wedding & relaxation, the Dona Sylvia Resort by Novotel is simply surreal. Far away from the noise, this wonder is nestled along the pristine coast of south Goa. From breezy outdoors to cozy indoors, they've got the perfect spot for a remarkable rendezvous. All this coupled with beach-facing lawns, expert chefs with delectable culinary delights and much more, this is one of the best beach-facing destination wedding locations in Goa.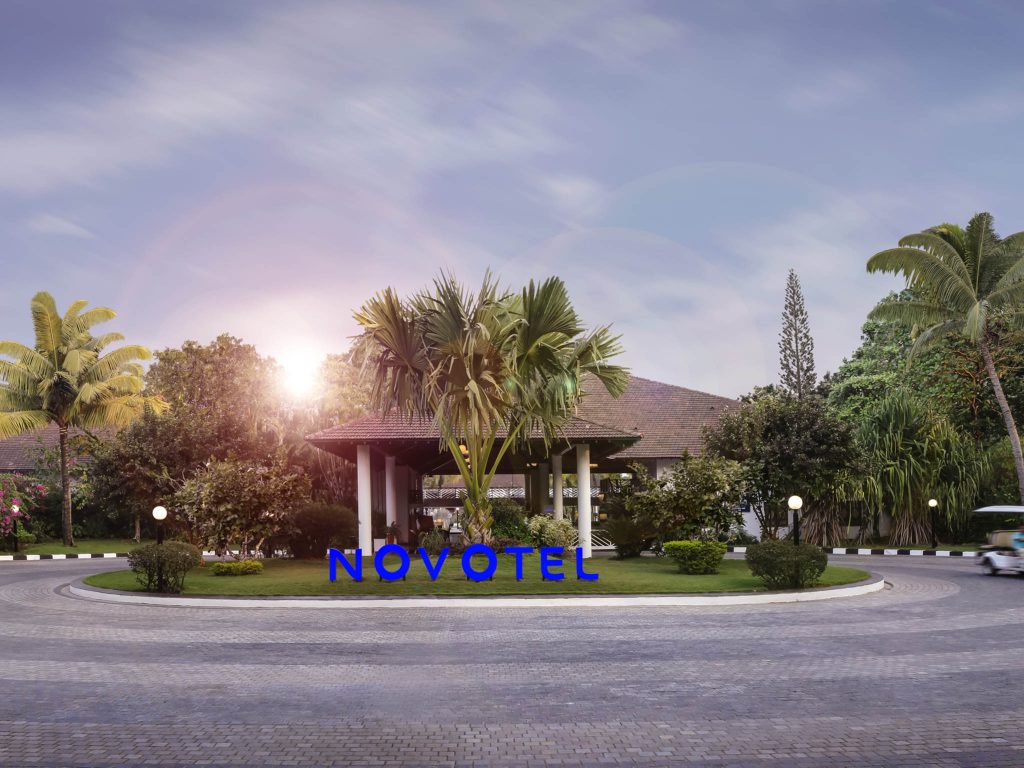 The Zuri White Sands – A Goan Resort Wedding
This resort comes with loads of open spaces, greenery, one of the largest swimming pools in Goa, a private beach with the most beautiful sunset views and an in-house casino. Planning your wedding here is going to be no less than a dream.
Caravela Beach Resort – A Quaint Beach Wedding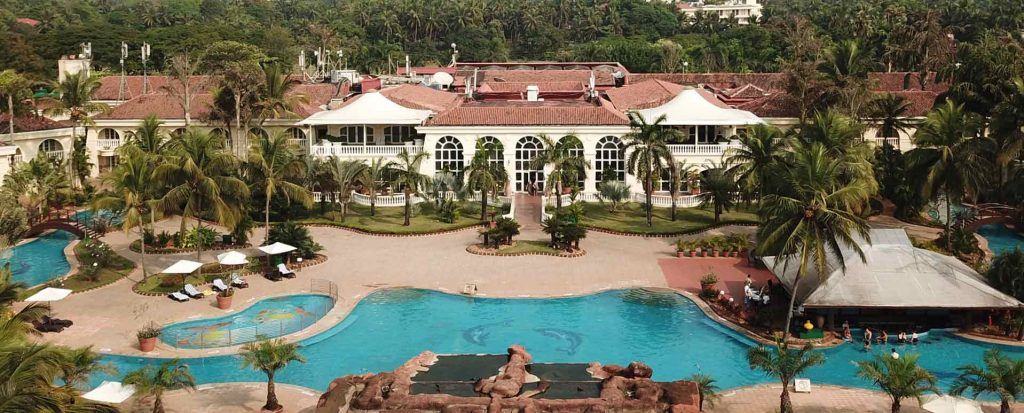 Set on the serene Varca beach, Caravela Beach Resort is ideal for a beachside Goa wedding. 199 rooms, private balconies, luscious lawns, a pool and a 9-hole golf course – Caravela Beach Resort checks all the boxes.
Aldeamar By StayVista – For A Tropical Intimate Wedding
Villa Aldeamar provides an experience fit for the exclusive royalty. If you're someone who loves things short and sweet, and a beautiful intimate wedding is what you're planning for, Aldeamar is the perfect fit. The open layout and blurred lines between the indoors and outdoors make Aldeamar the perfect wedding location in Goa for an intimate wedding.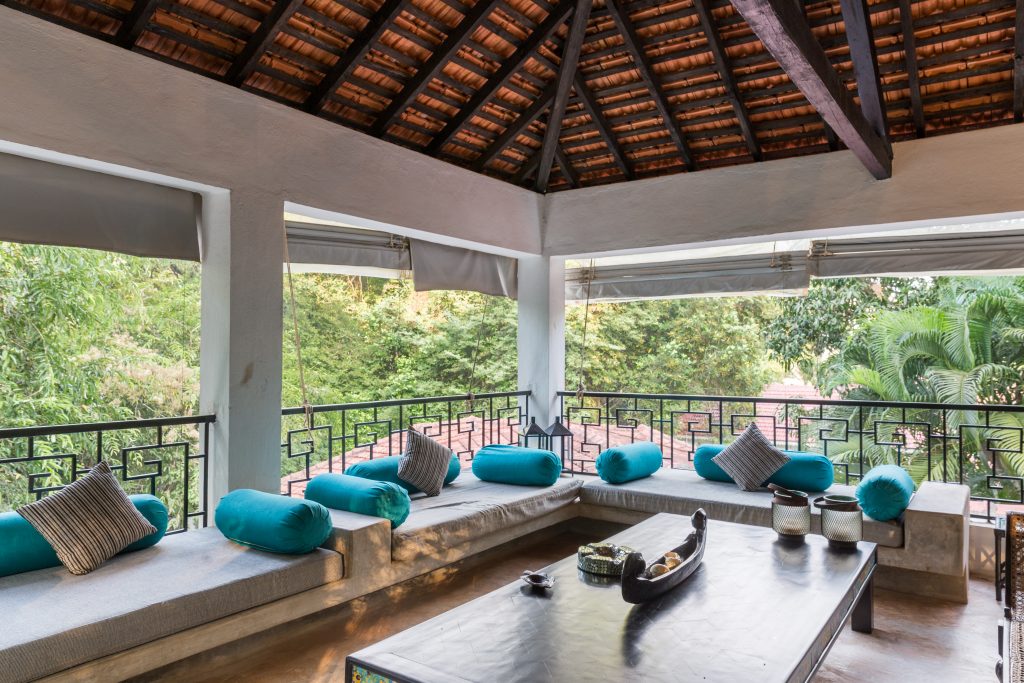 Know more about this tropical haven here!
Tips For Planning A Wedding In Goa –
Hire A Local Wedding Planner
You think the bride & the groom are important at a wedding? Hardly. A good wedding planner is definitely a must-have when it comes to planning a destination wedding in India. And if you've got the right one, your wedding is sure to go seamlessly. It is highly recommended that if you are planning a destination wedding in Goa, hiring a local wedding planner is going to make your life way easier!
If you're planning a destination wedding in Goa, you might have to look after accommodation, meals and make sure that your guests are at ease. If you're inviting 100 guests, you might have to pay around Rs. 13,000 to Rs. 15,000 per room at any luxury hotel, which can get very expensive.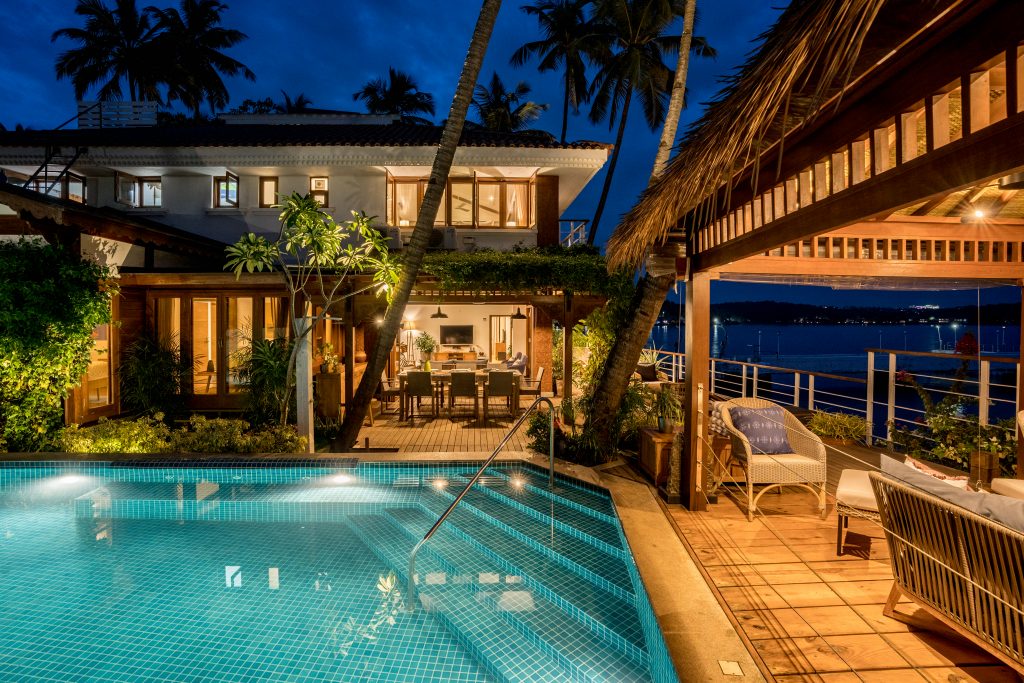 An easier and much cost effective way to go about this would be to book StayVista villas in Goa & let us take care of your precious guests. We have a few clusters of villas in close proximities that will help your guests enjoy a luxurious & holistic stay, along with it costing you way less.
For more details, get in touch with our Events & Experiences team and we will get the best deals for you!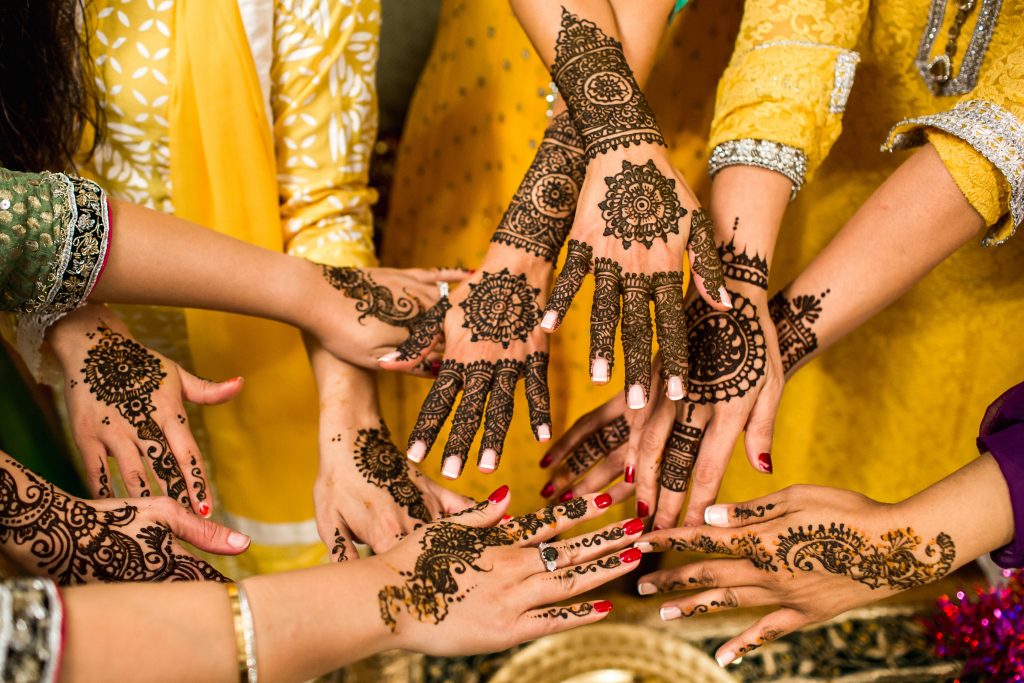 Keep The Guest List Smaller
This might be difficult considering Indians love going the Big Fat Indian Weddings direction when it comes to planning their wedding. But when it comes to destination weddings, less is more. It's your special day, make sure is it more enjoyable and less stressful for you and your loved one's. You can throw a party to the one's who didn't make it once you're back in town & fly only a select few to the wedding. Don't worry, your grandmother's, jeweler's third cousin is not going to feel bad at all!
Know Your Budget. Set Your Priorities Correctly.
We know this is a once in a lifetime opportunity and it's THAT one day that's going to be about you, for you. However, make sure that you are not going over budget to an extent where you don't even realise where you money went! Make sure to balance it out and make wise decisions.
Priorities when planning a destination wedding –
Guest-list
Wedding Venue
Guest Accommodation
Catering & Decor
Transportation
Gifts
And everything extra follows after this. Make sure to finalise the guestlist before you go out venue-hunting. Leave a cushion for some unexpected invites but try to stick to the guestlist, no matter what.
Let StayVista Take Care Of It
Did you, almost all of the above steps can be looked after by us. We will make sure that your day is celebrated with great fervour, and there are no exceptions. Why not bring in these festivities in the comfort of your own privacy, packed with a handful of leisure amenities?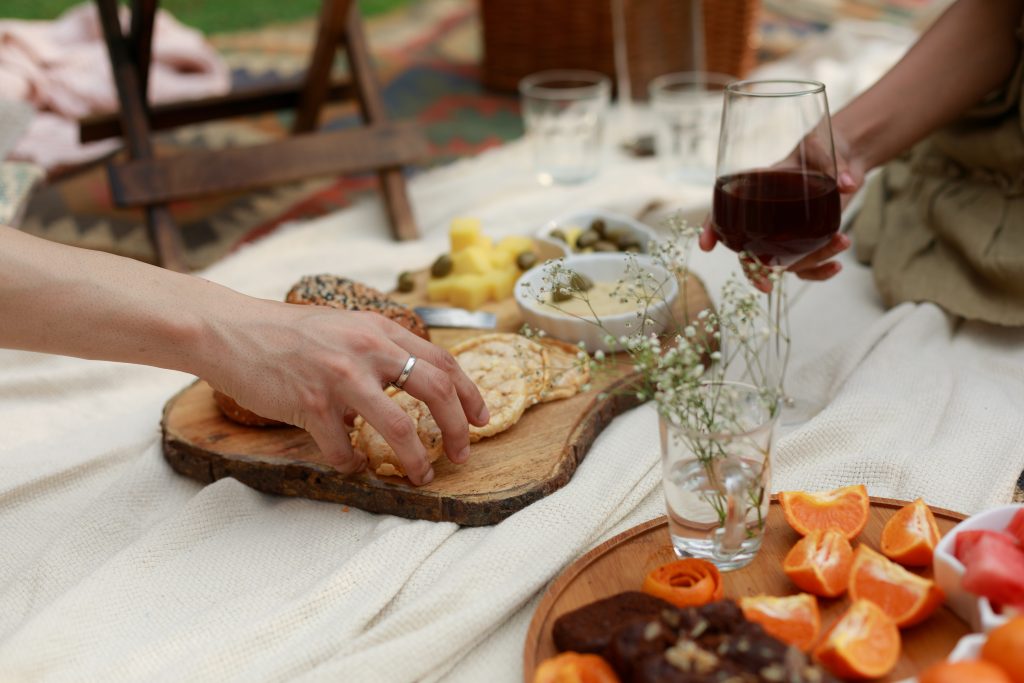 Let us take the reins, as we customise the decor, handle venues and guest accommodation, menu and plan every excruciating detail, tailor-made for you.
For more details, please feel free to get in touch with our Events & Experiences team and we will get the best deals for you!
Frequently Asked Questions
What is the average destination wedding cost in Goa?
A budget beach wedding with up to 100 guests can cost you around Rs. 20-30 lakh for accommodation and venue. However, if you plan to go lavish, it can also go up to something around Rs. 70-80 lakh, if the guest-list is below 200 people.
Is Goa better for intimate weddings?
Yes, Goa is one of the best destinations when it comes to intimate weddings. If you wish to host a small, peaceful affair and keep it simple yet beautiful, Goa is a great option to plan your wedding at.
Which is the best place for a pre-wedding photoshoot in Goa?
The best locations for a beachside photoshoot in Goa are definitely Agonda Beach, Vagator Beach or Palolem Beach. If you're looking for something more tropical & Goan-inspired, the bylanes of Old Goa, Parra or the Reis Magos for are also some locations you must consider.