The nightlife in Mumbai during new year's is definitely magical and perfect if you wish to party all night long and enter the new year dancing your way to glory. However, clubs in the city can get extremely crowded. If privacy and some exclusive time with your family is what you want this new year's eve, there are a multitude of villas near Mumbai you can book for partying, enjoying and celebrating this new beginning the right way!
So, here are some villas near Mumbai that you can book for new years eve!
1. Casa Enchante, Lonavala
Pack your bags and head to Casa Enchante for your new year getaway mere hours away from Mumbai. The huge lawn is definitely the show stopper here and various indoor spaces to sit back, relax, makes this one of the perfect villas to book the new years eve.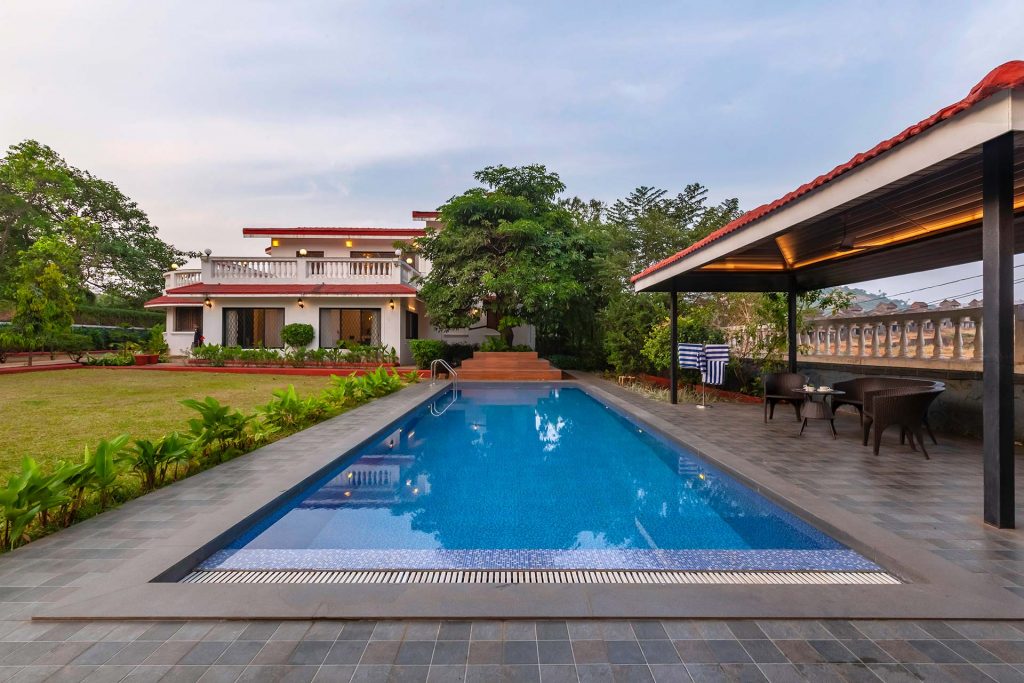 Guests can also gather around the bonfire while gorging on a delicious barbeque meal.
2. El Lodge, Lonavala
Imagine popping the 12AM champagne in the living room and the next thing you know, you're diving into the swimming pool with your friends. Not only is this a luxury pool villa in the hills of Lonavala, El Lodge looks out to spectacular views of the mountains and valleys. The guests are treated to an indulgent vacation where they can relax and unwind in this tranquil environment.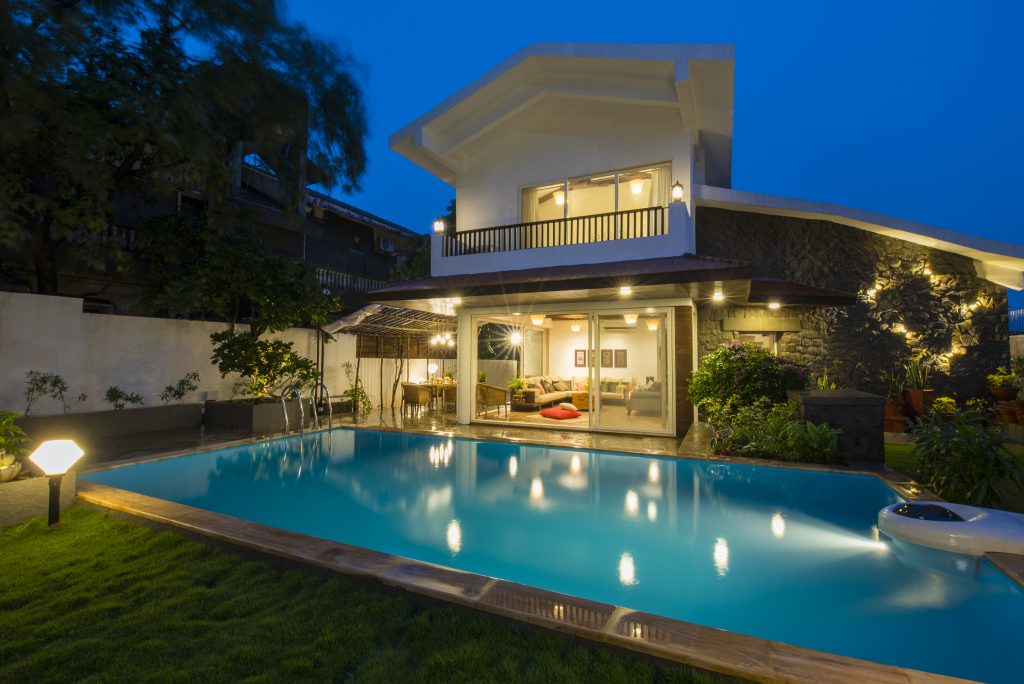 Book this villa near Mumbai and enter 2023 laying by the open cabana, sipping on a sangria at the majestic El Lodge.
3. Princess Vista, Lonavala
A 3-bedroom villa that's just perfect for an intimate new year bash near Mumbai. Lounge around in the cosy living room or douse in an unrestricted view of the Pawna lake as you chill and sip on cocktails while relaxing in your private infinity pool. A villa 2 hours away from Mumbai city, the Princess Vista is your most aesthetically pleasing new year treat that is perfect for a lazy poolside holiday with your troop.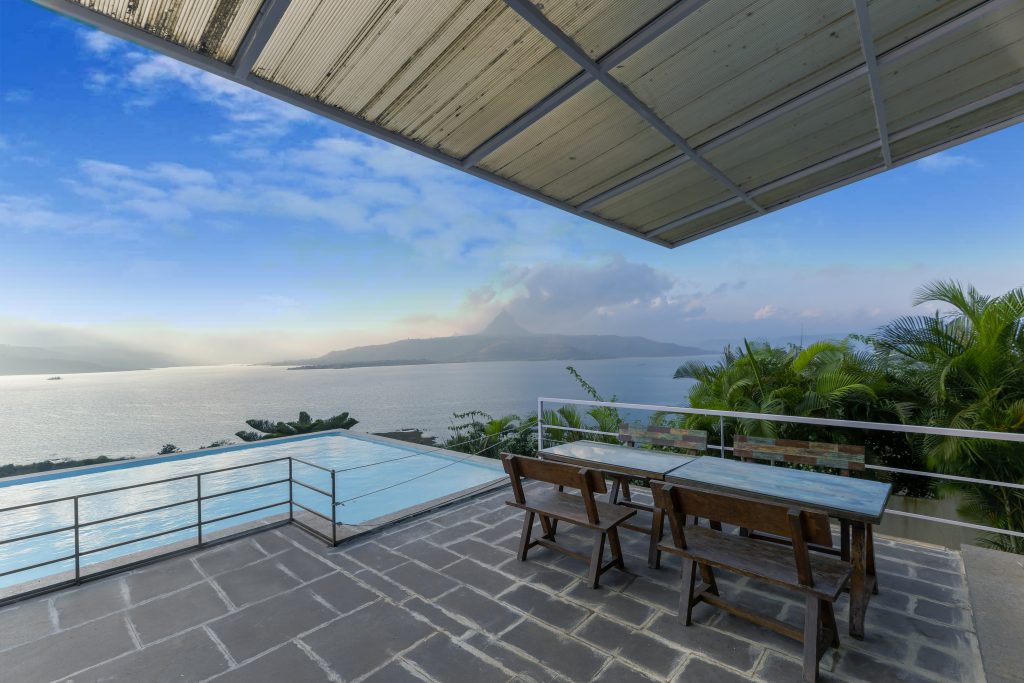 For more villas to book this new year's eve in Lonavala, click here.
4. Casa De Paz, Alibaug
This pet-friendly 7-bedroom villa is three hours from Mumbai, positioned in the midst of ample verdancy – this holiday home guarantees bespoke experiences and lavish amenities. Casa De Paz, literally translating to 'House of Peace' offers just that, quietude and solace. This home boasts a balance of indoor and outdoor activities to indulge in. With a variety of games, cosy nooks, lawn and a private swimming pool, this stunning property certainly has it all. What's more? The beach is just a short drive away, ticking off all the checkboxes for a beachy, coastal getaway!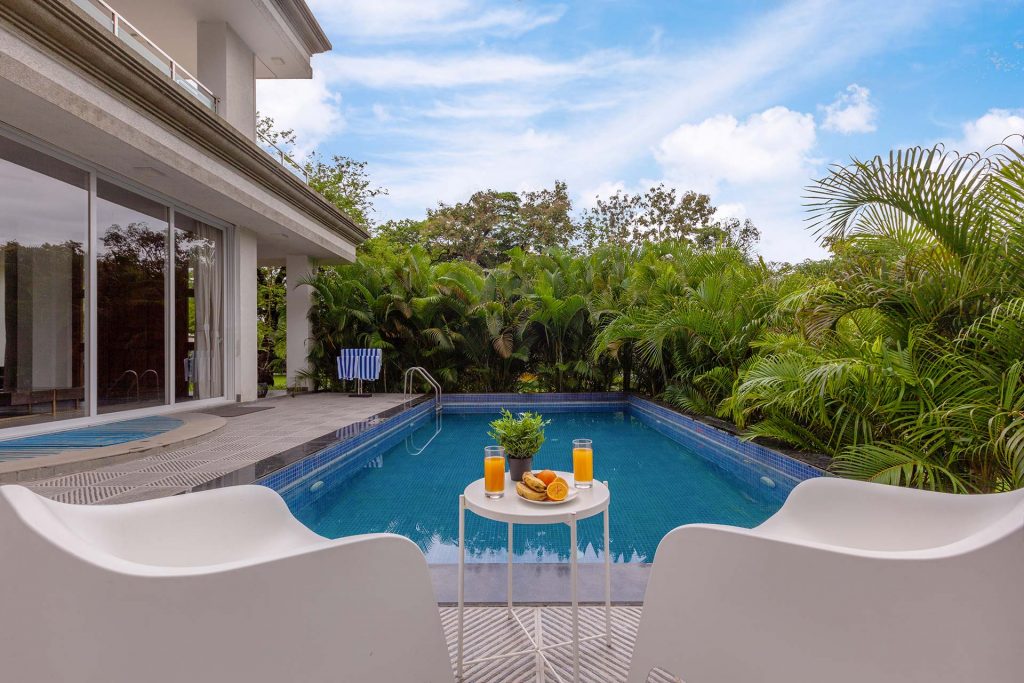 Here's a list of some more pet-friendly villas that you can check out
5. Our Beloved Summer, Alibaug
A spacious 6-bedroom villa in Alibaug, this lavish holiday home is an experience in itself. Offering a spectrum of amenities, within the property, guests can wake up to the sweet birdsongs, and start their day with a brisk morning walk on the lawn. Soak in the misty morning breeze from the private balconies. Carry a book to read peacefully in the gazebo. As the day goes on, they can make the most of badminton and tennis courts, and enjoy a game with their loved ones. Savour alfresco feast in the outdoor dining space, amidst blissful serenity. Reserve the evenings for a refreshing splash in the private swimming pool, whilst your kids enjoy a dip in the kids' pool.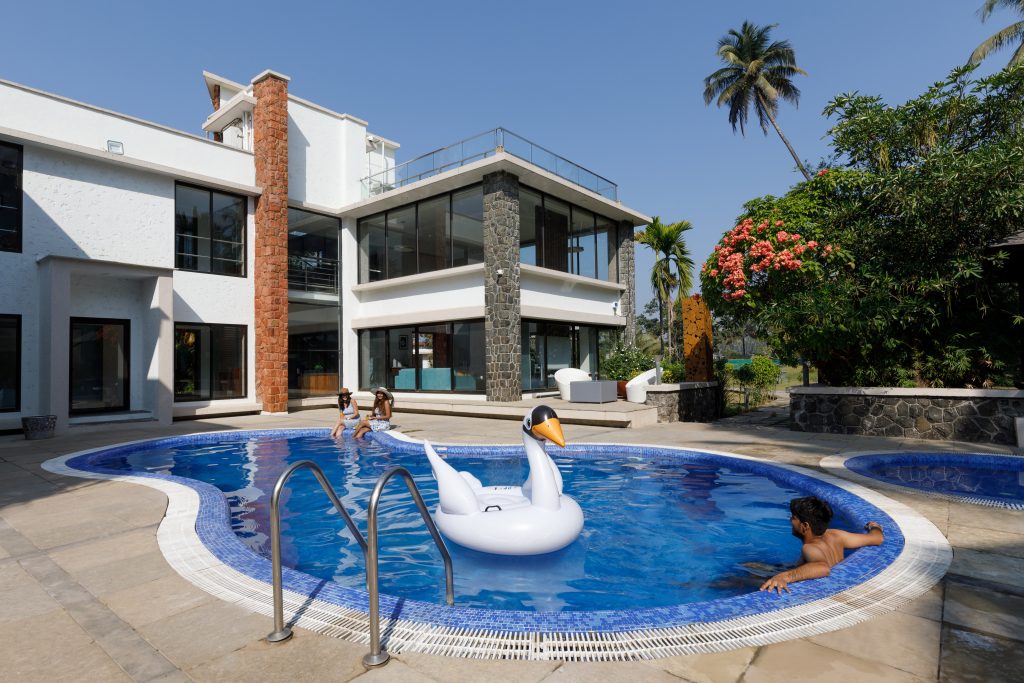 Lounge and relax on the deck and outdoor sit-out spots. Gather your loved ones and play indoor games like table tennis, carrom and cards. Relish a lavish barbecue spread as you bid adieu the year.
6. Hampton's Charm, Alibaug
Surrounded by greenery and close to the beach, Hamptons Charm is a stylishly elegant villa in Alibaug. The furnishing is a superb balance of traditional and contemporary comfort. Most rooms surround the heated pool and even open up to it, including the pavilion. Two can play table tennis by the pool, or simply lounge around it. This villa is an ideal place if you want to relax and spend quality time with friends and family this new years eve.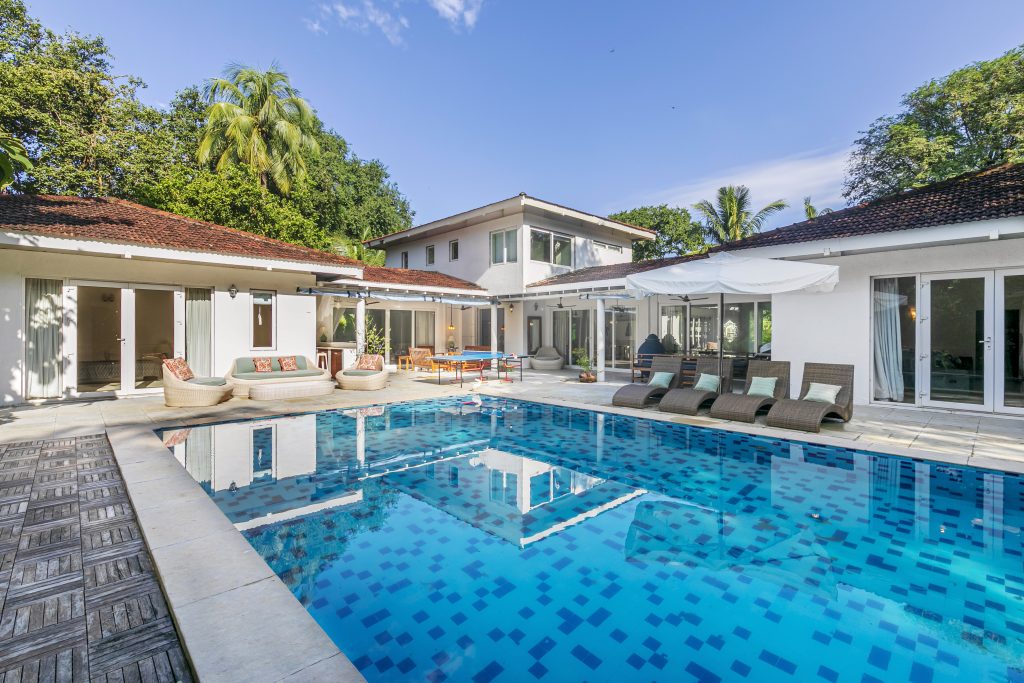 For more villas to book this new year's eve in Alibaug, click here.
7. Open House, Pune
When it comes to serene places near Mumbai, Pune is no less. And if you're at Open House, you're in for an amazing time. Doing justice to its name – this incredibly attractive abode with towering glass windows allows an abundance of natural light to pour through and highlight the beautiful green neighbourhood and the artificial lake.
At Open House, treat yourself to authentic Maharashtrian cuisine and step out onto your private patio for a games night around the bonfire.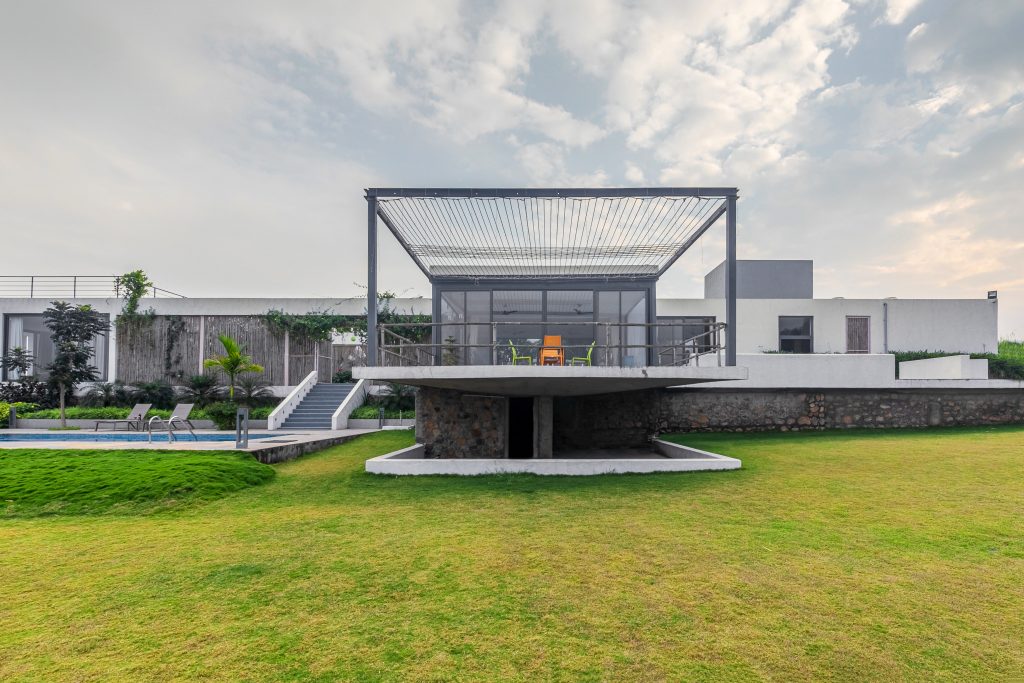 For more villas to book this new year's eve in Pune, click here.
8. Kesar Baug, Nashik
This budget-friendly villa near Mumbai is perfect for big groups! At Kesar Baug, be immersed in the earthy aroma of the flora and experience peace and calm as you've never felt before. In the midst of mango and coconut plantations. This 5-bedroom home boasts a myriad of amenities for guests to enjoy throughout their stay! This complete family package property is well worth a visit, whether it's for an excursion of the surrounding plantations, or simply lounging by the pool! To top it all, it's in a prime neighbourhood, conveniently close to a bunch of popular tourist destinations.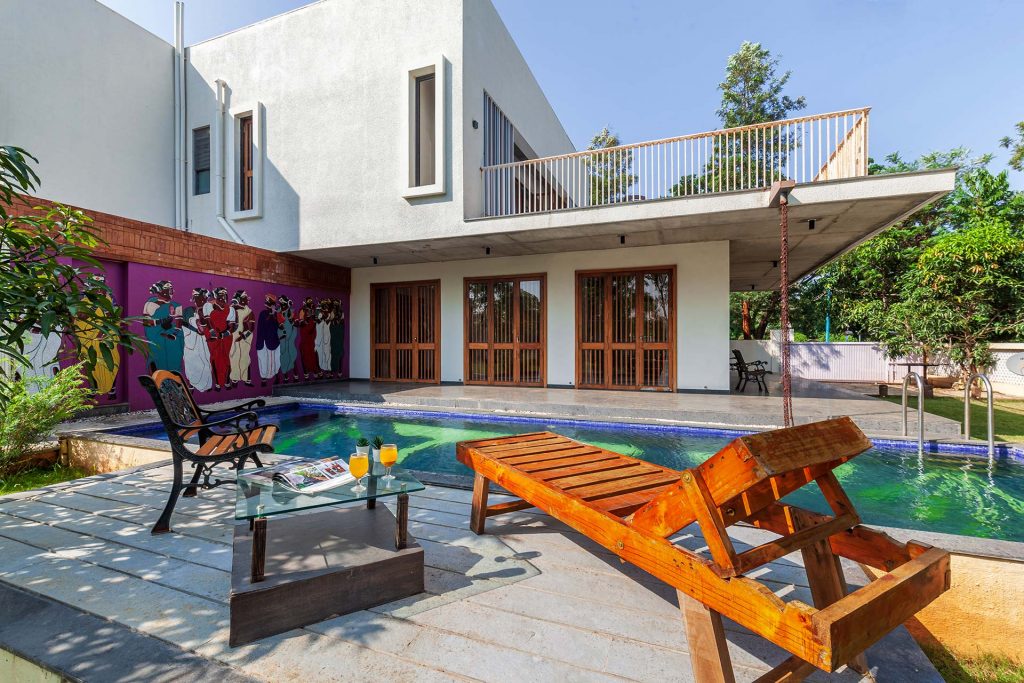 For more villas to book this new year's eve in Nashik, click here.
Let Us Plan Your NYE!
Jump, splash and enjoy a relaxing soak in your private swimming pool, plunge pool, or infinity pool, making for a party to remember! Just enjoy and leave the rest to us. Be it for a bachelorette, a birthday, or simply for a reunion, we do it all.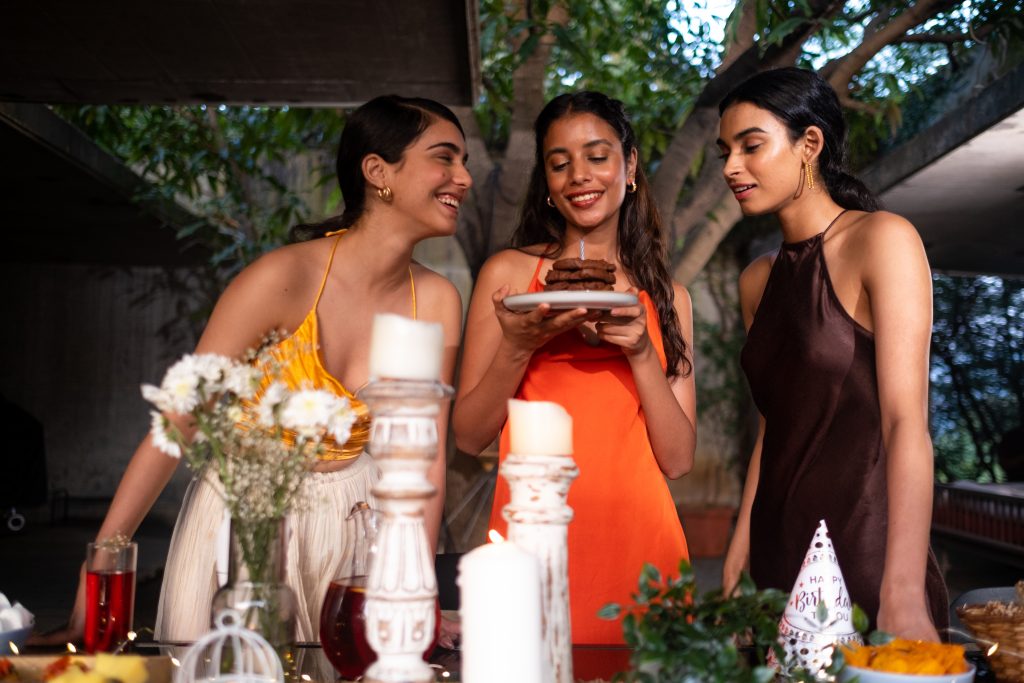 Get to truly celebrating this special night of the year and we will take care of the stressful planning so you can enjoy it with not a worry in mind.
Head to our event and experiences page to know more. And if you want to look through more of our villas near Mumbai for your new year bash, click here now!