As we enter into the new year, it's time to start thinking about what travel trends 2023 has in store for us. Travel trends refer to the patterns and changes in the way people travel, their preferences, and the experiences they seek during their trips. These trends can be influenced by various factors such as technological advancements, economic conditions, and social factors. Travel trends can be observed in various aspects of travel, including destinations, modes of transportation, accommodations, activities, and experiences.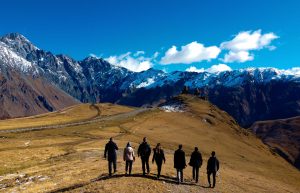 Understanding travel trends can help businesses and individuals in the travel industry to anticipate and adapt to changing demands and preferences of travelers. It can also help travelers make informed decisions when planning their trips and seeking unique experiences. From sustainable travel to wellness trips, the coming year promises to be an exciting one for travelers. Here's a closer look at some of the top travel trends 2023:
1. Sustainable Travel
One of the biggest travel trends 2023 will be a continued focus on sustainable travel. As more and more people become aware of the impact their travel has on the environment, there is a growing demand for eco-friendly travel options. From hotels and resorts that use renewable energy sources to tour operators that focus on responsible tourism, travelers will have more options than ever before when it comes to making sustainable travel choices.
2. Wellness Trips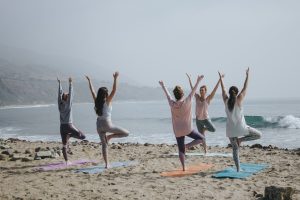 Wellness trips have been growing in popularity over the past few years, and this trend shows no signs of slowing down in 2023. From yoga retreats to wellness resorts, travelers are seeking out experiences that promote health and wellness. With a focus on mental health and self-care, wellness trips offer a chance to disconnect from the stresses of everyday life and focus on personal well-being.
3. Micro-cations
In 2023, more and more travelers will be taking short trips, or "micro-cations." With busy schedules and limited vacation time, many people are opting for quick getaways that allow them to recharge without taking too much time away from work. These trips may be just a few days long, but they offer the chance to explore new destinations and have new experiences without the commitment of a longer trip.
4. Adventure Travel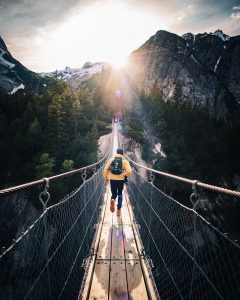 For those looking for a little more excitement in their travels, adventure travel will be a top trend in 2023. From hiking and camping to mountain biking and white-water rafting, there are endless opportunities for adventure travel around the world. Whether you're an experienced adventurer or a beginner looking to try something new, there are options for all skill levels.
5. Off-the-Beaten-Path Destinations as one of the Travel Trends 2023
In 2023, travelers will be looking to explore destinations that are off the beaten path. With the rise of social media and the internet, it's easier than ever to discover hidden gems and lesser-known destinations. From small towns and villages to remote islands and national parks, there are plenty of destinations to explore that offer a more authentic travel experience.
6. Local Experiences
Another top travel trend 2023 will be a focus on local experiences. Instead of sticking to tourist hotspots, travelers will be looking to immerse themselves in the local culture and explore destinations like a local. From trying local cuisine to attending cultural events, these experiences offer a chance to connect with the local community and gain a deeper understanding of the destination.
7. Multi-Generational Travel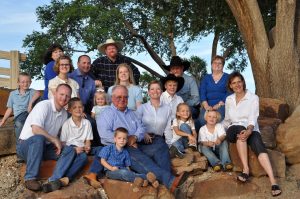 As families become more spread out across the country and the world, multi-generational travel will be a top trend in 2023. This type of travel allows families to reconnect and create lasting memories while exploring new destinations together. With activities and experiences for all ages, multi-generational travel offers something for everyone.
8. Technology-Enabled Travel
Finally, technology-enabled travel will continue to be a trend in 2023. From mobile apps and online booking platforms to virtual tours and augmented reality experiences, technology has transformed the way we travel. With new innovations and advancements in technology, travelers can expect even more exciting developments in the years to come.
In conclusion, travel trends 2023 offer a wide range of options for travelers of all types. From sustainable travel to wellness trips, adventure travel to local experiences, there is something for everyone. As we enter into the new year, it's time to start planning your next adventure and take advantage of these exciting travel trends.