One thing that's a part of every Indian's daily routine is to start their day with a steaming cup of some 'kadak chai'. Whether it be raining, snowing, or even during rising temperatures, the only thing that remains constant is the love for some good tea. The sweet aroma of a freshly brewed cup of tea is reason enough for this beverage to be India's favourite one! So naturally, the urge to take the "much needed" tea breaks while working or even during your staycations is quite justified. All tea aficionados are in for a treat as we take a deep dive into the various tea plantations of Sikkim and Darjeeling.
Encircled by the snowy Himalayan Alps on all sides, these two regions resembling a place straight out of a novel are quite known for their myriad of tea plantations. So, if you ever plan on visiting the land of tea gardens this detailed guide with a little insight on the accommodations around Sikkim and Darjeeling should come in handy!
5 Must-Visit Tea Plantations in Sikkim & Darjeeling
While both are two quintessential hill stations known for the range of tourist attractions and experiences they have to offer, they are seldom visited for their tea gardens. So, in addition to the stunning backdrops of the misty and mighty mountains of the north, this slightly unique experience of visiting one of the well-known tea estates in India should definitely be on your travel list.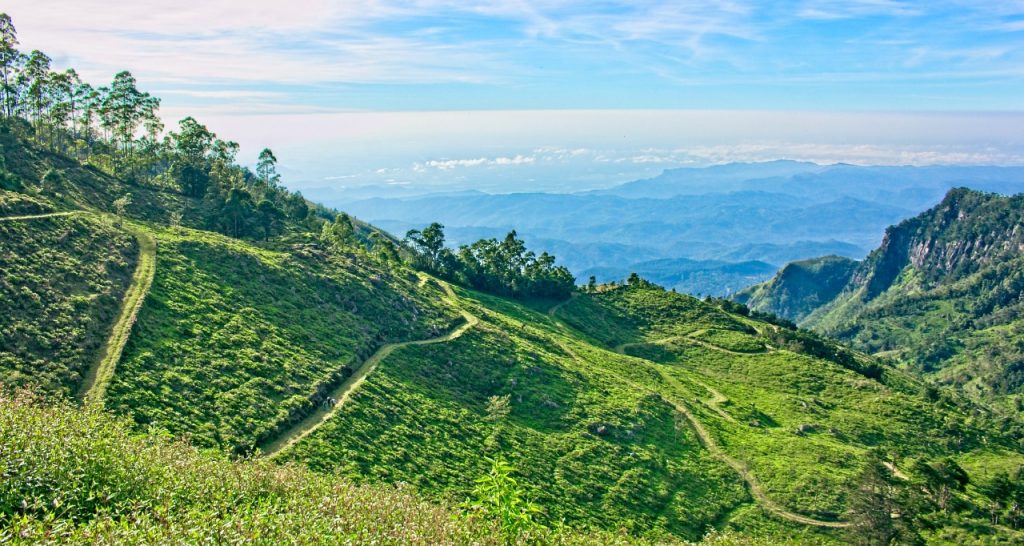 1) Glenburn Tea Plantations, Darjeeling
Spread across a distance of 1600 acres with two pristine rivulets flowing through its verdant expanse lies this place which is considered one of the most famous Darjeeling tea gardens. Chai lover or not, you must have definitely heard of the ever-famous Darjeeling Tea. This tea estate in India is one of the most surreal tea plantations and is quite the legacy brand. Brimming with a vintage aesthetic, a little bit of grace, and pastels of green this tea garden has quite the inviting aura. Nestled on top of a hillock overlooking the Kanchenjunga mountain range this Darjeeling tea garden was established by Scottish tea planters in the year; 1860. Apart from admiring the flora around Glenburn Tea Estate, there is a myriad of activities and experiences designed around this area which includes cooking classes, hiking through the tea trails, fishing, and indulging in some scrumptious gastronomical delights.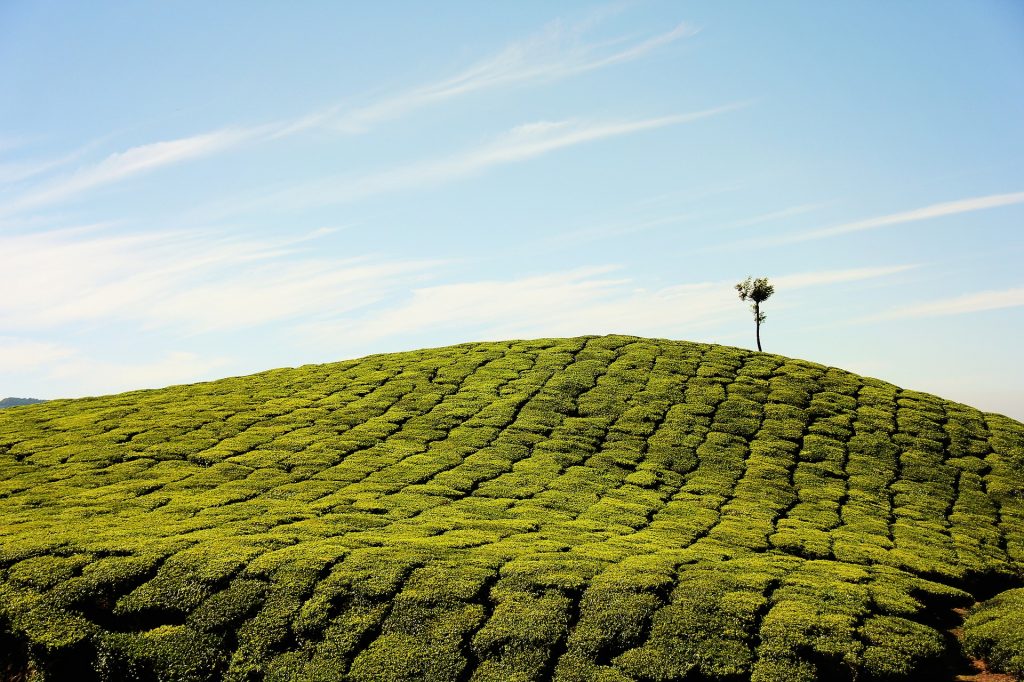 2) Temi Tea Plantations, Sikkim
Sikkim; home to the indigenous residents known as Lepcha that have named this state as Nye-mae-el literally translates to paradise on earth. Apart from the misty meadows, snow-clad hills, spiritual highs of the Buddhist temples, the state is also known for its tea-producing area which is known to be quite the visual stunner. Unlike most of the tea plantations in Darjeeling that were brought about by the Scottish dwellers and British planters, Temi Tea Garden in Sikkim was set up by the local government as a means of employment to the Tibetan refugees. Known particularly for producing black teas, Temi Tea Garden as a brand in itself has also started producing green and white teas, among other varieties. So, while visiting this enthralling tea estate make sure to engage yourself in activities like a walk along the tea trails, exploring the tea factory, and last but not least having a hot cuppa of chai at the onsite cafe.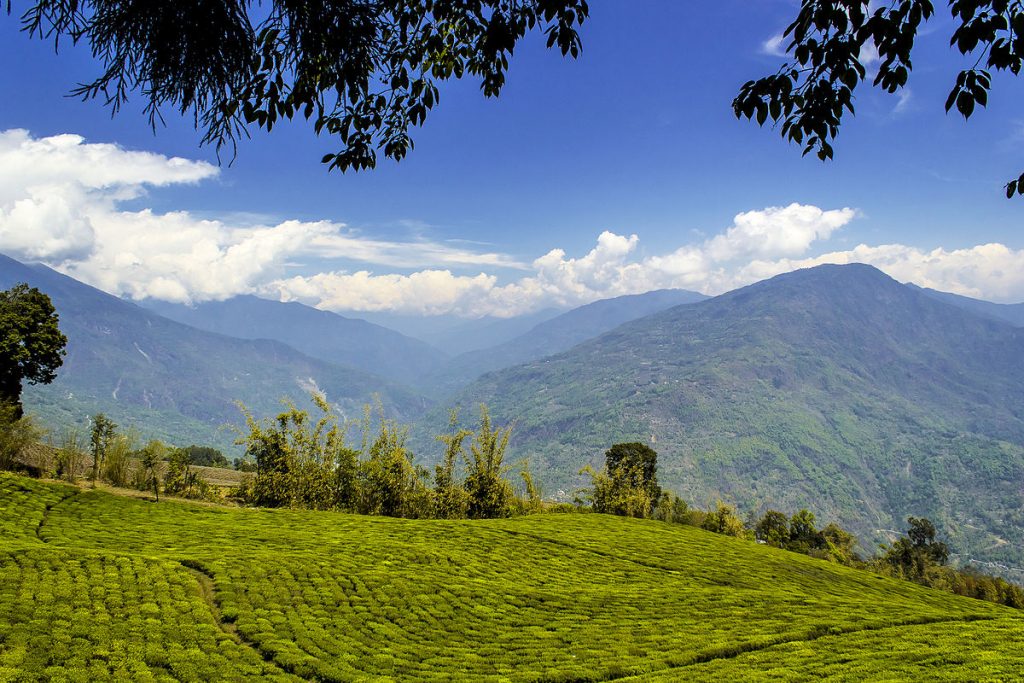 3) Makaibari Tea Estate, Darjeeling
Envision yourself being surrounded by sun-kissed tea plantations, a vast expanse of lush foliage, and the chilly northern winds. Paints a pretty picture right? At Makaibari Tea Estate turn this vision into a reality. Known to be one of the first tea plantations in Darjeeling to install a factory for production purposes, this Darjeeling tea garden is spread over a sprawling expanse of about 270 hectares. P.S. if you want a taste of one of India's most expensive chai; this is the place to be at. A home-grown brand, this tea estate in Darjeeling has been in the family of the Banerjee's for about four generations. Travellers can also get to taste the local food here, as the garden workers and villagers have extended their homes to offer some scrumptious homemade delicacies.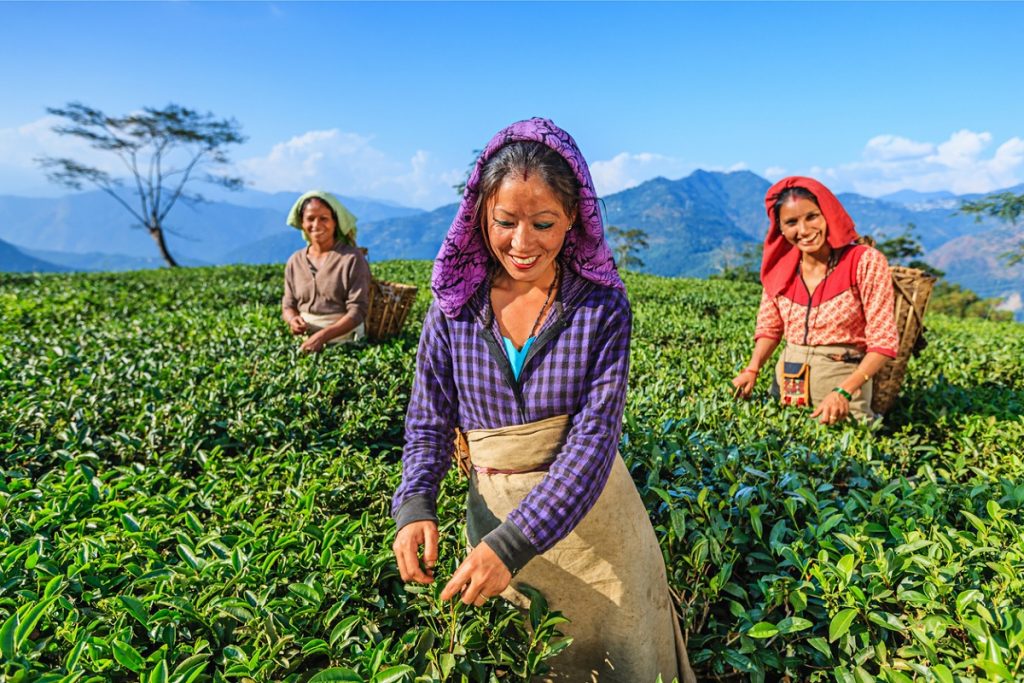 4) Tumsong Tea Estate, Darjeeling
Surrounded by the mighty mountains and all sides, and blessed with an amazing backdrop of the Kanchenjunga range, the Tumsong tea estate in Darjeeling is quite unique in its own way. Considered to be one of the best bio-organic tea plantations in Darjeeling with a high concentration of China Tea bushes, this is one of the lesser-known tea plantations in this region. The viridescent hues and the gentle cool breeze that are quite constant here bring about the special muscatel flavour in the air around this tea estate. Spread over an area of about 200 acres, you'll also find a small rivulet named "Chota Rangeet" flowing around it.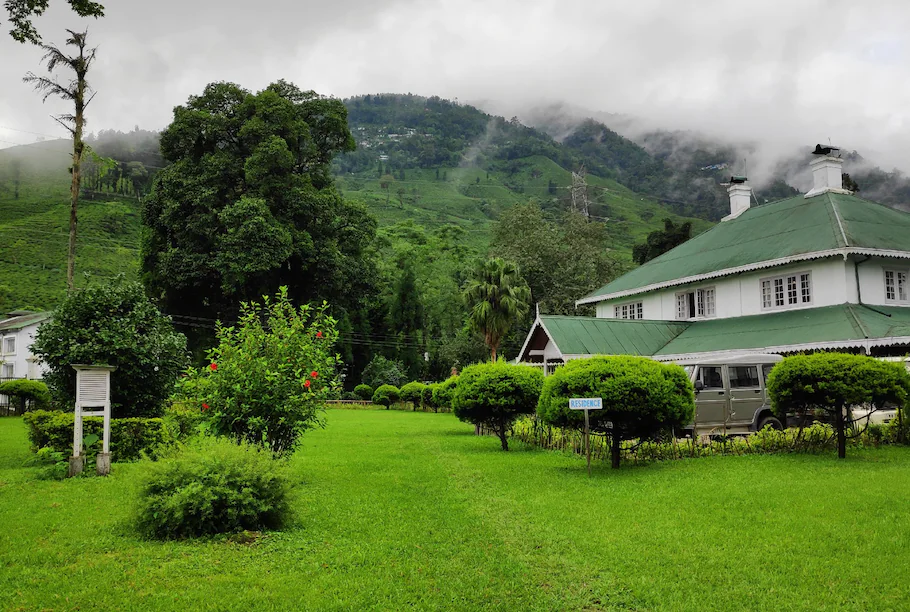 5) Happy Valley Tea Estate, Darjeeling
Best known for a visit in the months of March to May, typically considered to be the harvesting season; Happy Valley tea estate is definitely worth the visit. Especially for those seeking a cup of some good old organic Darjeeling tea. Founded on the principles of environmental sustenance, this is one of the tea plantations believed to practice biodynamic and organic agriculture. Established in 1854, this is one of the oldest Darjeeling tea gardens. What's the one thing that sets it apart from most of the Darjeeling tea estates? It is its distinctive floral aroma due to which people often skip sampling it with milk and sugar.
Apart from providing a mesmerizing collection of tea plantations in Sikkim and Darjeeling, if you're wondering about a few accommodation options, we've got you covered.
Accommodations in Sikkim & Darjeeling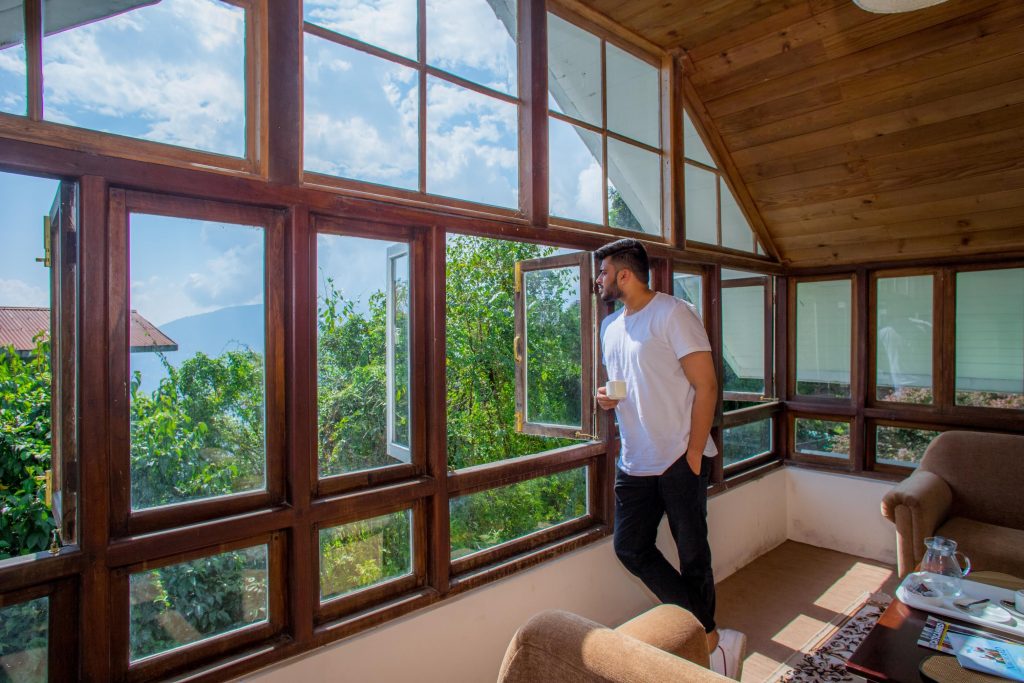 This mountain cabin is a comfortable retreat for those weary of city life. The only decisions to make here involve which window to savour the view from, or which variety of tea to sip while you do so. Within the property, guests can enjoy playing board games or a peaceful read in the library. Guests can also enjoy a serene walk in nature and embrace its beauty.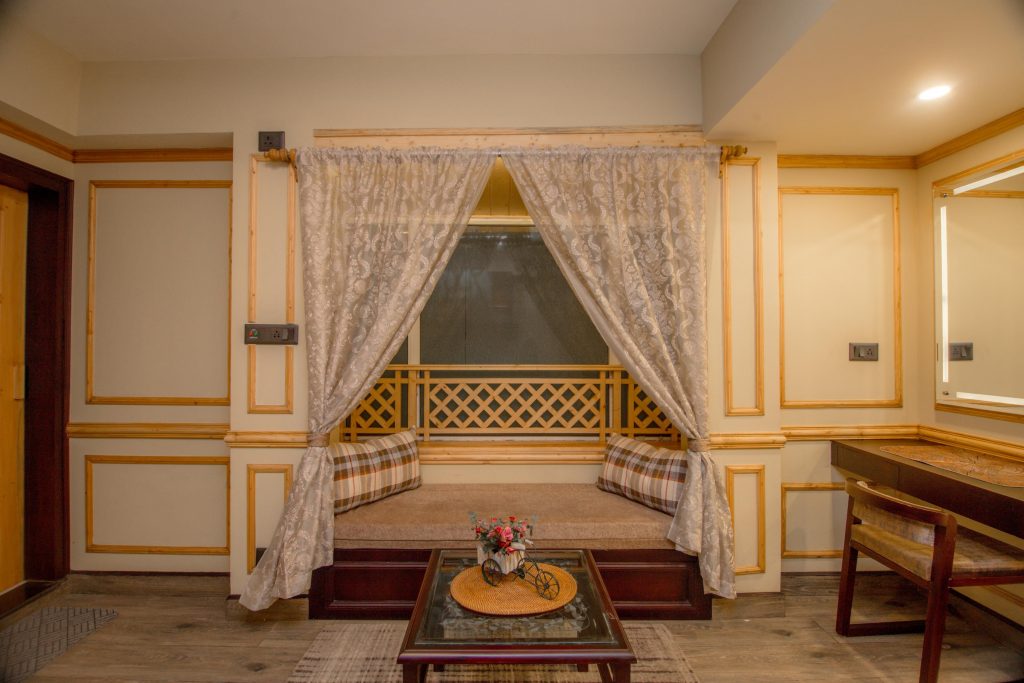 Complete with a picture-perfect view and cozy interiors, this stylishly designed villa literally places you on top of the mountains, giving you everything you dream for in a perfect vacation. No matter which part of the house you may be in, a breathtaking view is an absolute promise!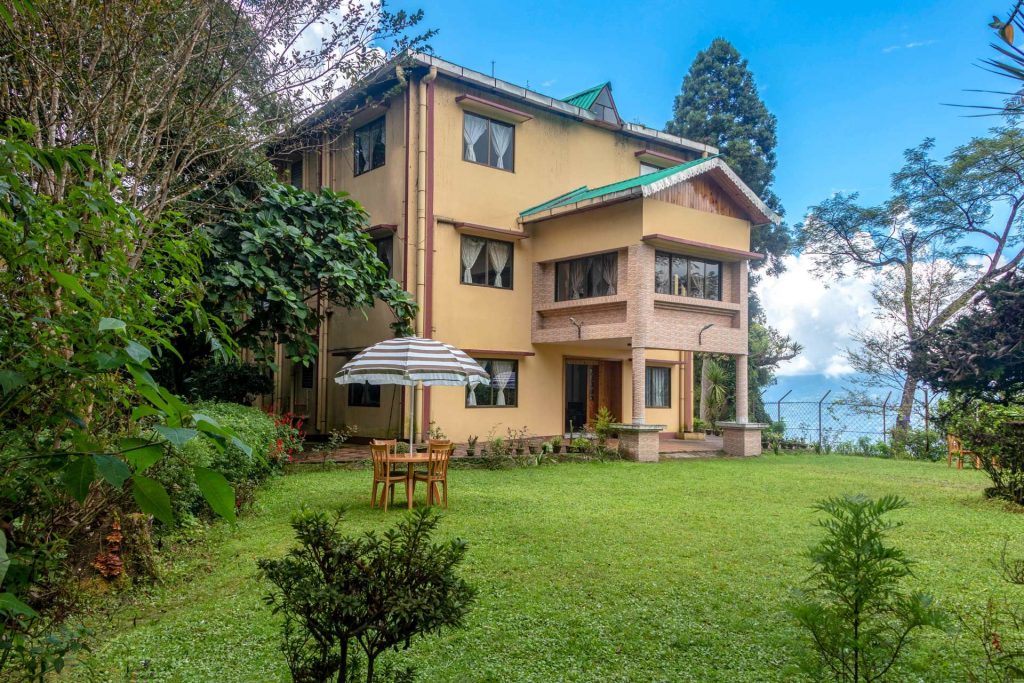 Housed in the 750-acre Arya Tea Estate, the property itself is spread across an acre. Fierce promoters of sustainability, bio-organic tea, and farm-to-table meals are some of the many distinct features of this home. The cosy cottage is conveniently located in the heart of Darjeeling, offering accessibility whilst promising solitude. Here you can embark on a guided tour of the tea plantations, while also being promised some breathtaking vistas. Relish the famed variety of teas. Wander around the neighbourhood and explore nearby treks and trails.