Delhi to Nainital
North India is a veritable treasure trove of some magnificent jewels! These jewels of beauty are enormous and diversified, whether it's the National Capital Delhi, which has been a centre of interest since the days of the monarchs, or the enchanting Nainital. You name everything, and it's there, from heavenly natural beauty to historical relics. Nainital, one of Uttarakhand's oldest and most famous tourist destinations, is a town steeped in history and blessed with immense natural beauty. This hill town is a favourite holiday destination and is just a road trip away for Delhi residents because of its unbroken vistas of the Garhwal Himalayas, abundant vegetation, dazzling glacial lakes, and attractive getaways.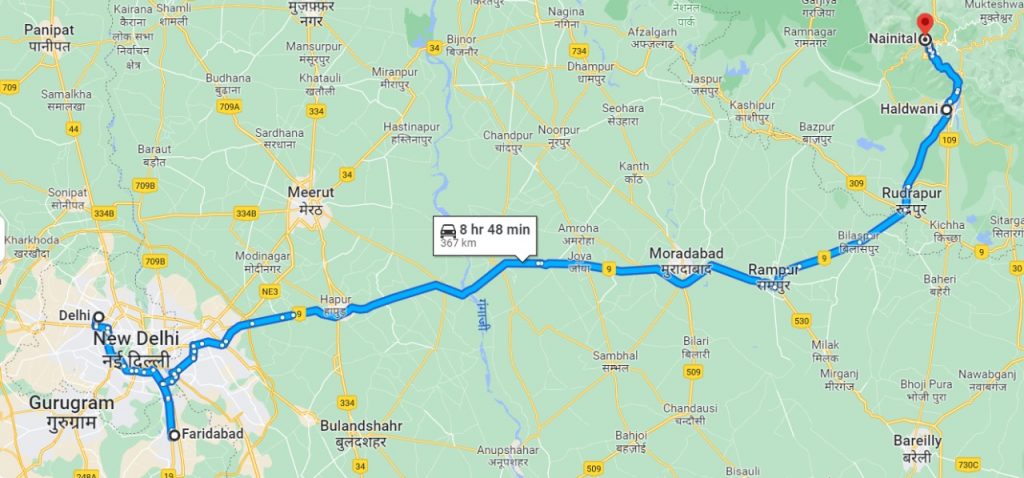 The drive from Delhi to Nainital is rich with picturesque scenery, including hills and valleys. So, when you plan a road trip from Delhi to Nainital by car, you're actually thinking ahead, because you'll get the most out of your vacation by travelling through some very breathtaking natural scenery along the route.
Here are a few places to stop along the way while on your road trip from Delhi to Nainital
1) New Delhi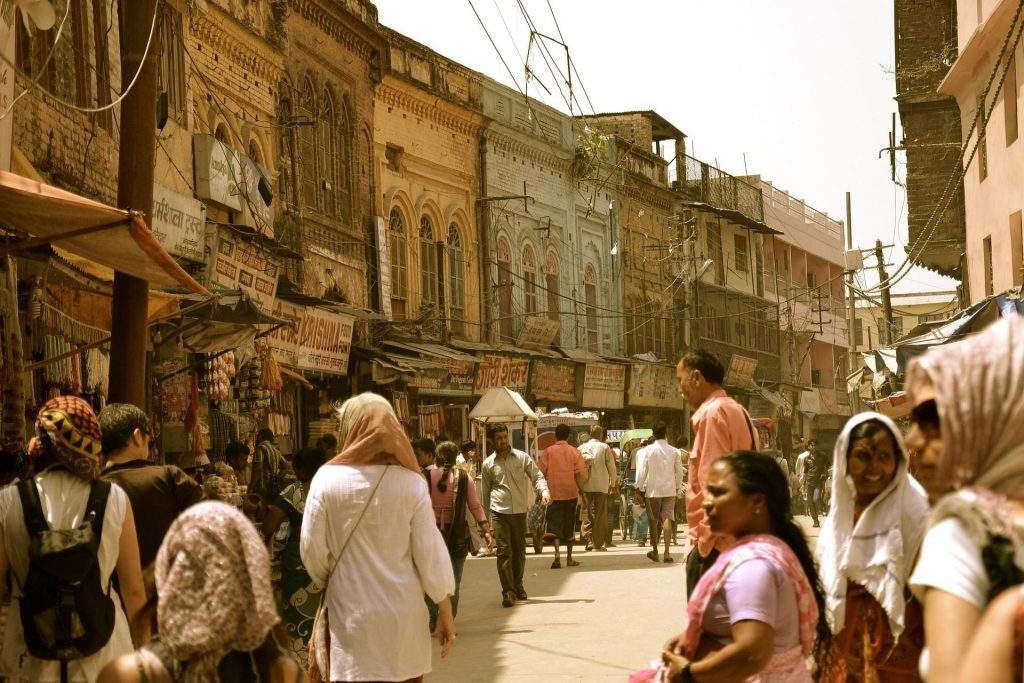 From Chandni Chowk to India Gate, the Delhi Blog is a place where you'll find all the hidden gems and tourist places. Delhi is a destination where you can learn about all the hidden treasures and tourist attractions in the city
Places to Visit:
Chandni Chowk
India Gate
Historical landmarks, UNESCO World Heritage Sites
Underrated cafes, bars
Delectable street cuisine abounds in the capital city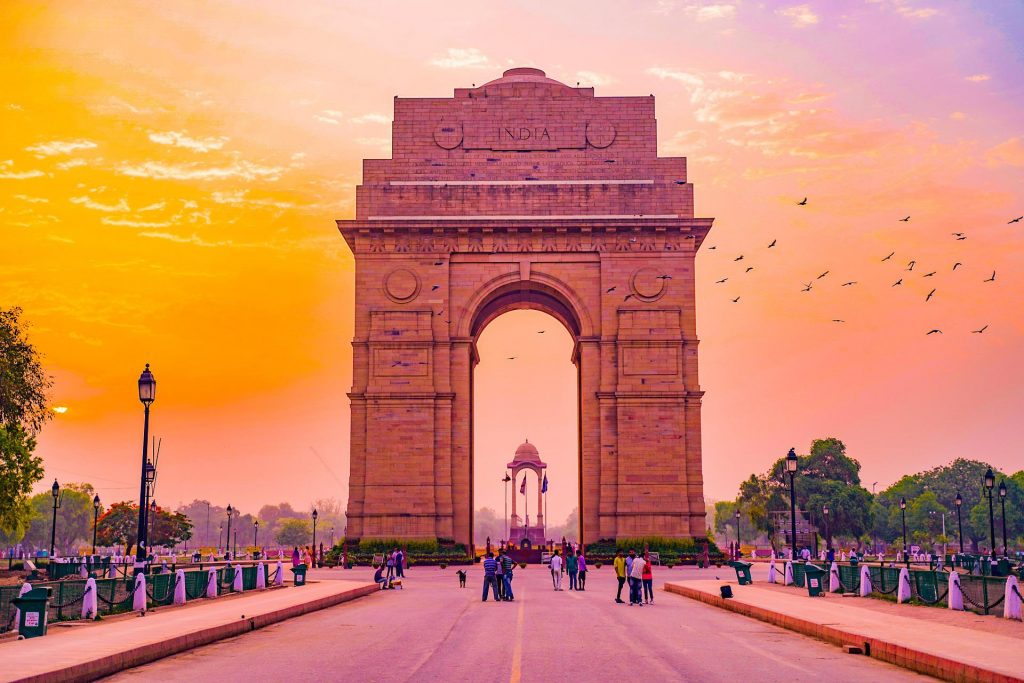 One can enjoy Delhi's small streets, take in the old world splendour of Qutub Minar, and embark on a food hunt through Chandni Chowk's tight alleyways. You can discover all of these things, as well as a lot more. Discover all of the greatest street food restaurants with your loved ones to taste the Delhi(cacies) and make your trip to Delhi a memorable one. Delhi is a cultural melting pot with so many shopping opportunities and locations to see that you'll be spoiled for choice.
2) Faridabad
Faridabad, Haryana's largest and most important industrial city, is named after the famed Sufi saint Sheikh Farid, who lived in the 12th century. In Faridabad, there are a variety of attractions to explore, ranging from historical buildings to lovely lakes. Tourists visiting the National Capital Region generally limit themselves to the top locations to see in Delhi and Gurgaon, despite the fact that Faridabad offers everything to keep visitors entertained. 
Places to Visit:
Baba Farid's Tomb
Surajkund Lake
Badhkal Lake, and more
3) Haldwani
This town in Uttarakhand is the doorway to the fabled kingdom of Kumaon, although it is frequently just included as a stopover town on a road trip from Delhi to Nainital. Instead of merely passing by, let us have a look at some of the best spots to visit in Haldwani.  If you're seeking the best places to visit in Uttarakhand, you can explore the options below.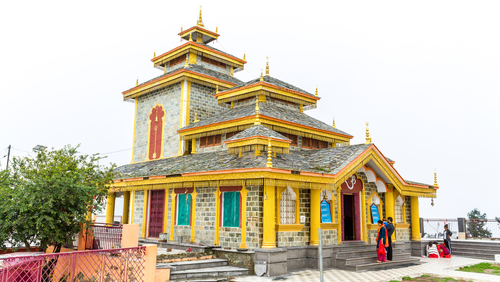 Places to Visit:
Kathgodam is one of the top Haldwani tourist locations to visit, as the natural beauty of the area will attract and capture you
Shitla Devi temple is one of the greatest Haldwani tourist attractions for religious people since it is one of the best places for connecting with God
The little town of Jeolikot, which is located on the road to Nainital, is about 23 kilometers from Haldwani and takes around 30 minutes to reach. The town is one of the most beautiful spots to visit in and around Haldwani, and it epitomises the Himalayan tranquility.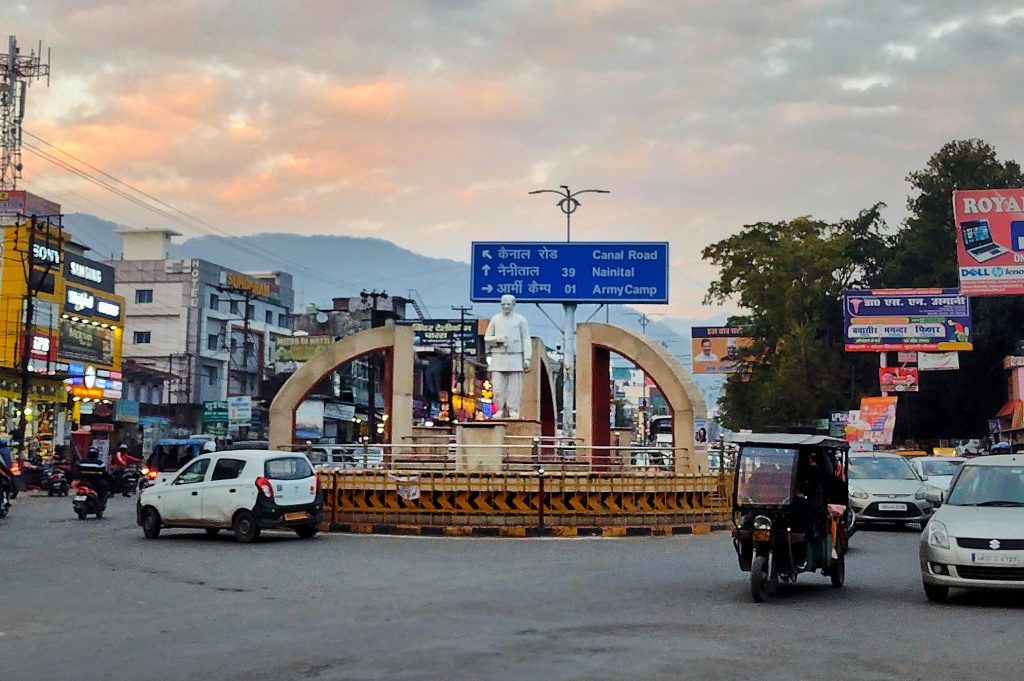 4) Nainital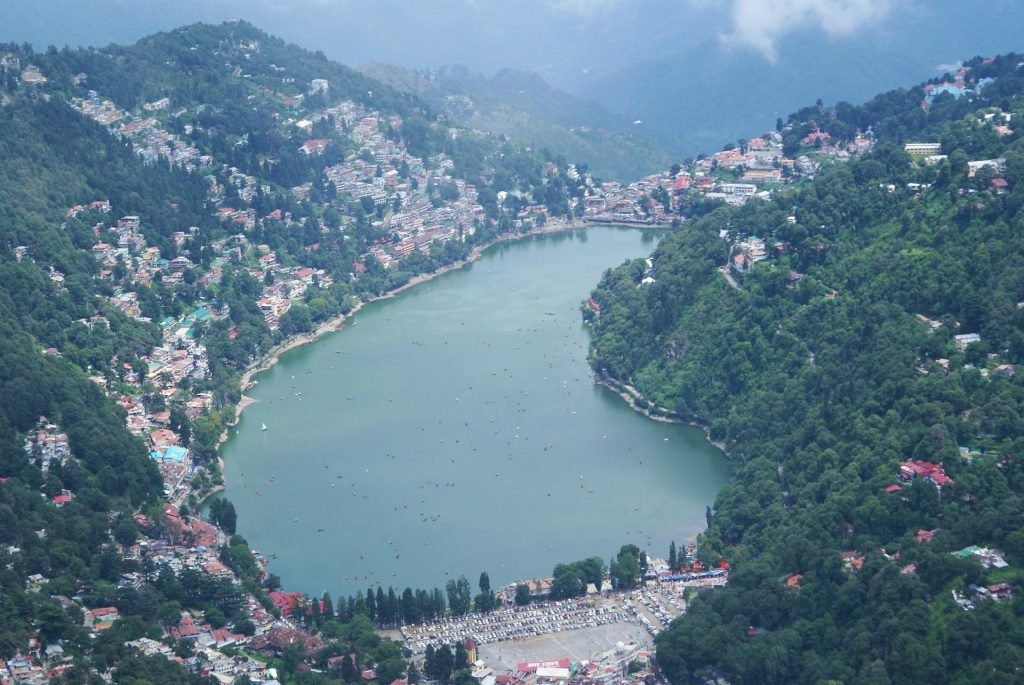 The heavenly town in Uttarakhand's Kumaon area is a well-known hill station. When you get to Nainital after a long journey to see its magnificent beauty, make the most of your time here by seeing the following top sites in Nainital.
Places to Visit: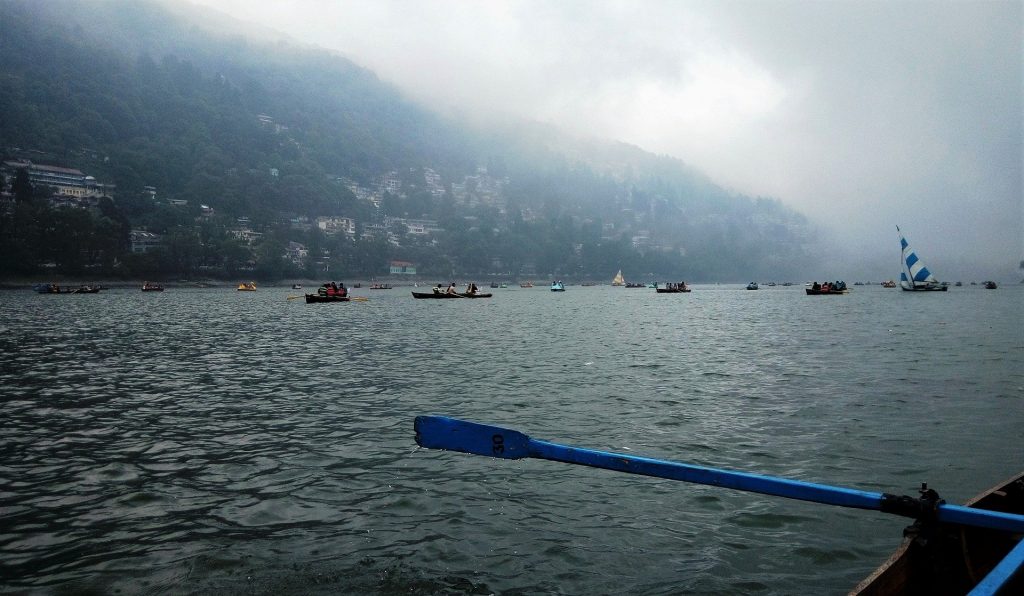 Eco Caves is a must-see cavern known for its linked caves and attractive hanging gardens. These are fantastic places to visit in Nainital since they are designed like animals.
Naukuchiatal, literally "the lake of nine corners," is a lovely hill station that is one of the greatest sites to visit near Haldwani and should be at the top of any Haldwani sightseeing trip.
A trip to Nainital would be incomplete without a visit to the Naini Lake. It's a beautiful crescent-shaped lake in the middle of Nainital, surrounded by beautiful snow-capped peaks. The grandeur of this lake, as well as so many other amazing locales, is something you won't find anywhere else.
The Naini Devi Temple
The Snow View Peak
Lands End
The ever-popular Mall Road and much more are all major tourist attractions in Nainital.
Make a point of visiting the well-known establishments to sample the local delicacies. If you plan on stopping along the route to Nainital or are in search of some accommodations in Nainital, we've got you covered! Click here to know more about villas on rent in Nainital and around Delhi.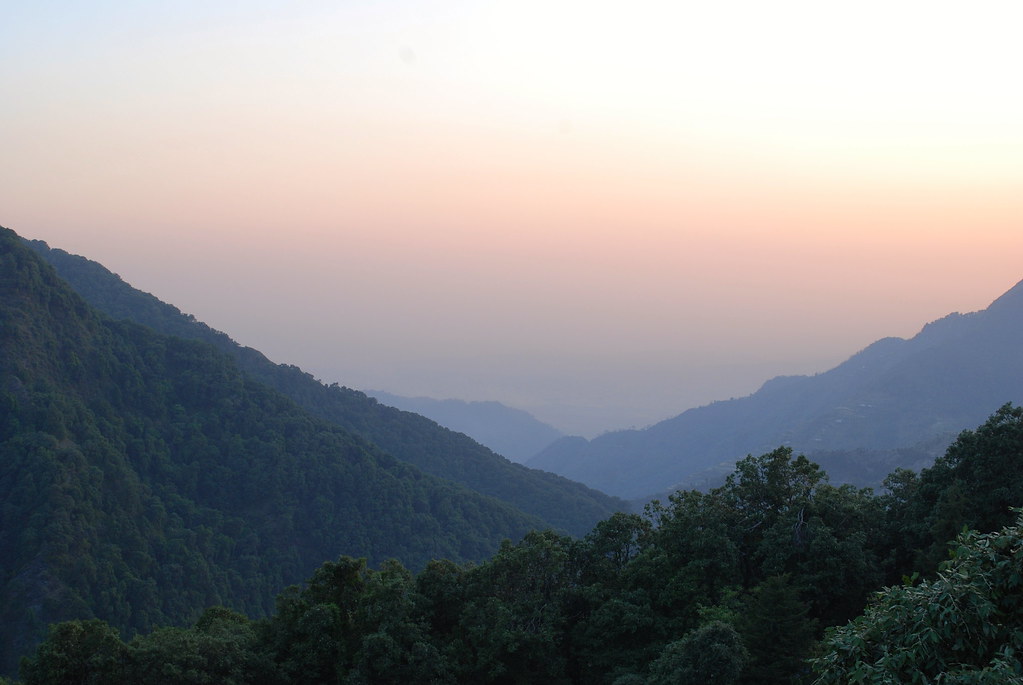 Nainital to Jim Corbett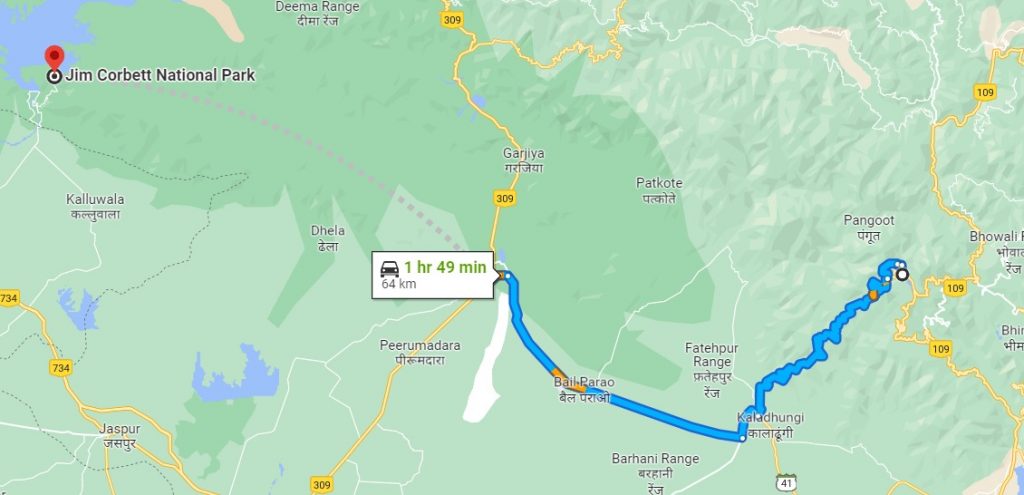 Jim Corbett, which is located in the magnificent Kumaon highlands of the Nainital region, is home to 582 bird species, 26 reptile species, 7 amphibian species, and 50 mammal species. It was titled after Jim Corbett, a well-known hunter, and naturalist who popularised this region and its creatures in his book "The Man-Eaters of Kumaon." The road trip to Jim Corbett National Park, which began in Delhi and halted in Nainital, is just as captivating as the first half of the tour. In 1936, Jim Corbett National Park was renamed, Hailey National Park.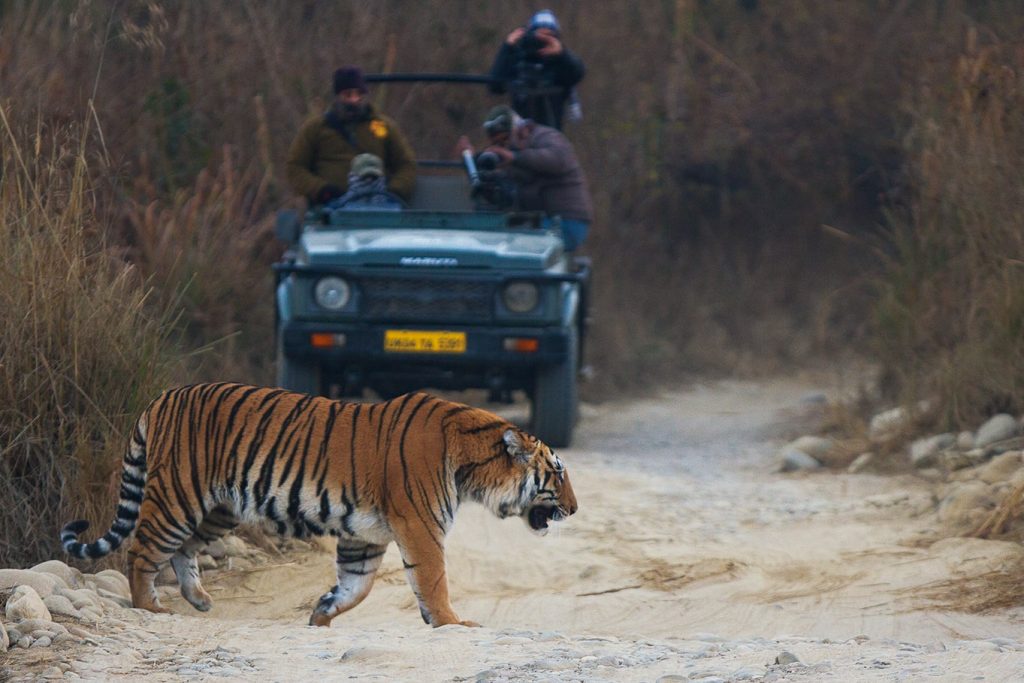 The park was originally named Ramganga National Park following India's independence. In 1973, Project Tiger was implemented in the region. It has a total area of 520 square kilometers, with a core area of 330 square kilometers. Jim Corbett National Park has been subdivided into five zones to boost tourism in the area: Bijrani, Dhikala, Jhirna, Durgadevi, and Dhela. Dhikala Ecotourism Zone allows day visits after the monsoon on November 15th, while Durgadevi and Bijrani Zones open from October 15th. From June 15th onwards, the zones of Bijrani, Dhikala, and Durgadevi are closed. Jhirna and Dhela are open for day visitors throughout the year. Because of its immense natural beauty and wide grasslands, Bijrani Zone is a famous tourist destination.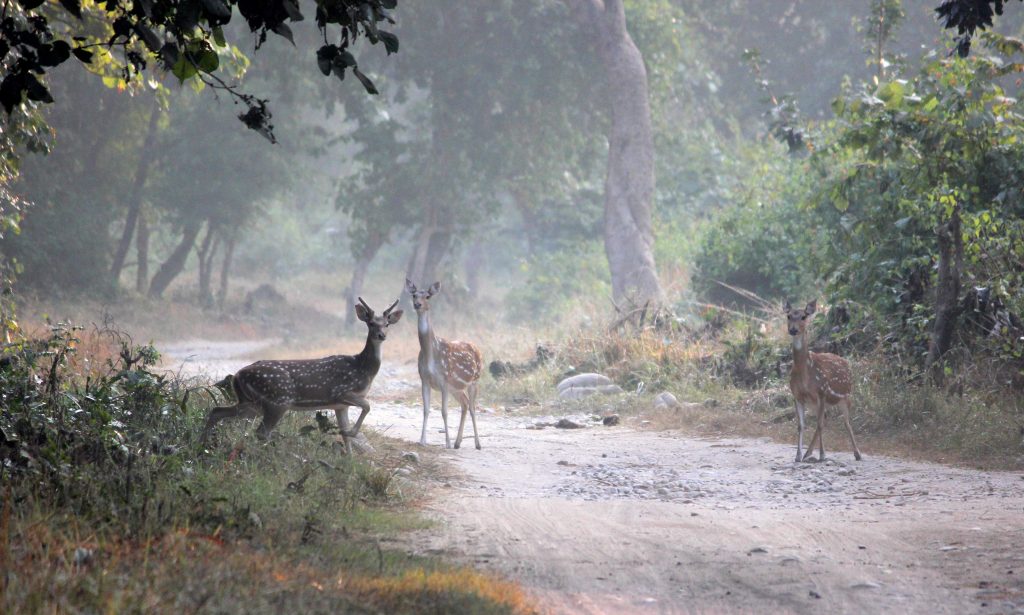 The zone's entry gate is just 4 kilometers from Ramnagar city. In comparison to other zones of Jim Corbett National Park, the chances of seeing a tiger in the Bijrani Zone are great. Jhirna Gate is approximately 15 kilometers from Ramnagar city. The Dhela Safari Zone, which opened in November 2014, is a new eco-tourism zone. In the Tiger Reserve's buffer zone, this is the only location available to tourists; the rest are in the park's core zone. Dhikala Zone, Corbett's largest and most diverse zone, is known for its immense natural beauty as well as the finest wildlife viewing. Permits for day visits to these zones are available online on the Jim Corbett Park website. Safari Timings range from 5.30 AM – 8.30 AM & 3 PM – 6 PM.