Here's a quick summary of the blog for your next trip to Nashik:
1. All things to know about Nashik
4. All things to know about Igatpuri
5. Places to visit in Igatpuri
6. Accommodations near Igatpuri and Nashik
1. All things to know about Nashik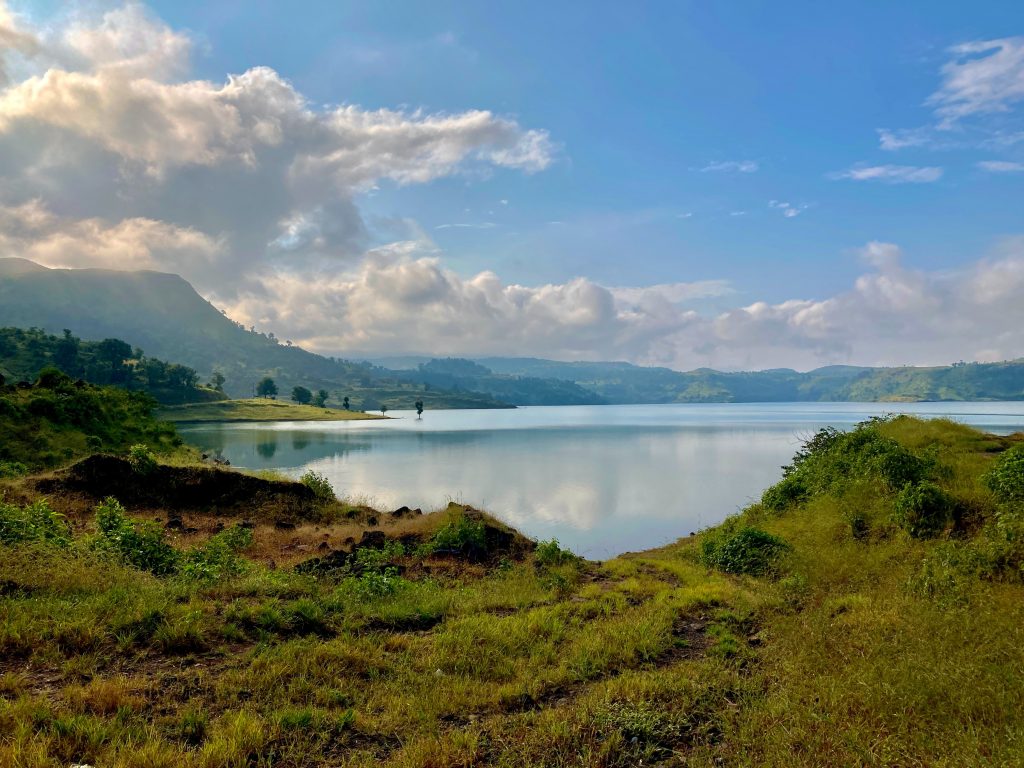 An ancient city famous for its deep cultural roots, and gorgeous vineyards; a trip to Nashik is all but picturesque landscapes and a bunch of activities for its visitors. Right from pilgrimage centers, to the mighty waterfalls, viridescent hills, and blooming markets, this wine capital of the country has something for everyone. Around 160 km. away from the monotonous and mundane life of Mumbai, Nashik is considered one of the most underrated places to visit. With temples dating back to the bygone Ramayan era on one side and a treat for all the wine aficionados on the other side, a trip to Nashik is a must on your list this monsoon season!
2. Places to visit in Nashik
There are several tourist attractions in Nashik, all of which are engulfed in beautiful vegetation. Nashik has long been an important tourist draw and a destination for pilgrims. It is a city of religion, peppered with several religious landmarks and lively culture. With improved road and air connections, tourism in Nashik, Maharashtra, rose significantly. This city offers a long number of benefits that go beyond being the world's winning capital. Here is a list of places you should see while on your trip to Nashik.
– Dudhsagar Falls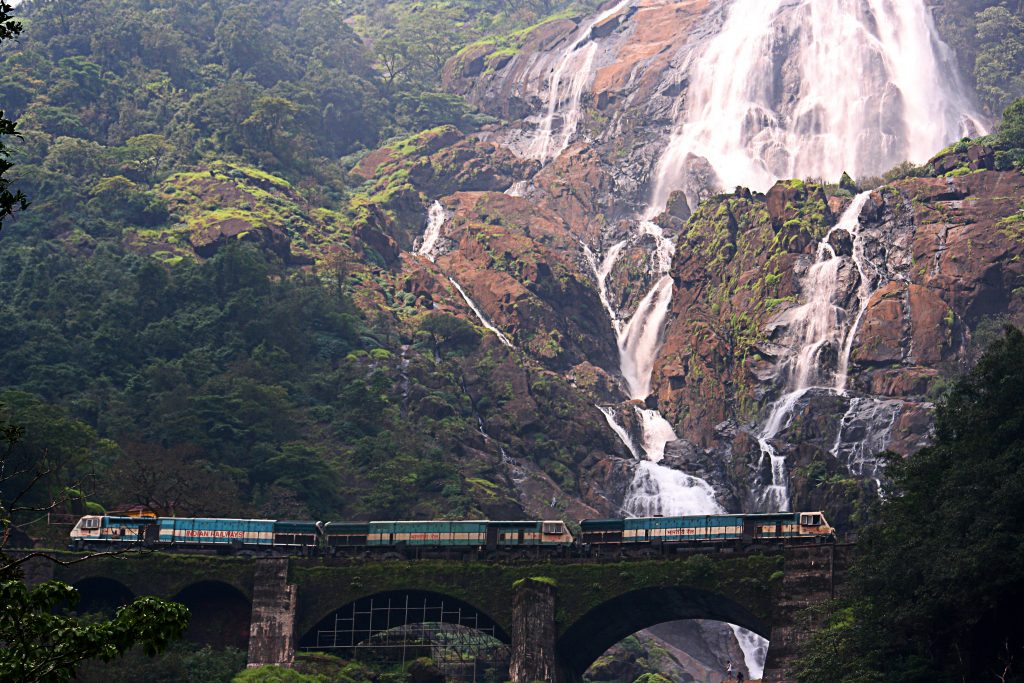 The Dudhsagar Falls, also known as Someshwar Falls, are Nashik's main appeal in addition to its flourishing vineyards. The monsoons, which further enhance its splendour, provide a beautiful vista of the flowing greenery that surrounds it. This well-known tourist destination, which is close to Mumbai and a fantastic choice for day excursions, welcomes all different kinds of tourists who want to spend some time in the lush surroundings of nature. P.S. You may swim in the crystal-clear pool that has developed at the base of the falls.
– Your trip to Nashik must definitely include Trimbakeshwar Temple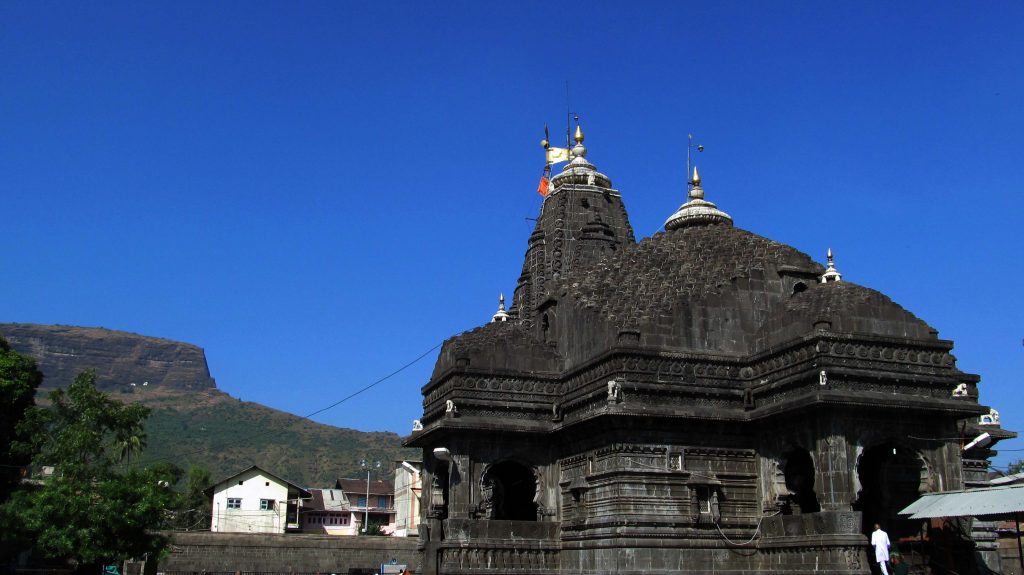 In Nashik, near the foot of the Brahmagiri Mountains, sits the Trimbakeshwar Temple, one of Shiva's twelve Jyotirlingas. Additionally recognised as the birthplace of Lord Ganesha and the source of the Godavari, Trimbakeshwar is nestled in Nashik. The temple, which Peshwa Nana Saheb, a Maratha monarch, built in the 18th century, is the ideal representation of traditional architecture.
– Ramkund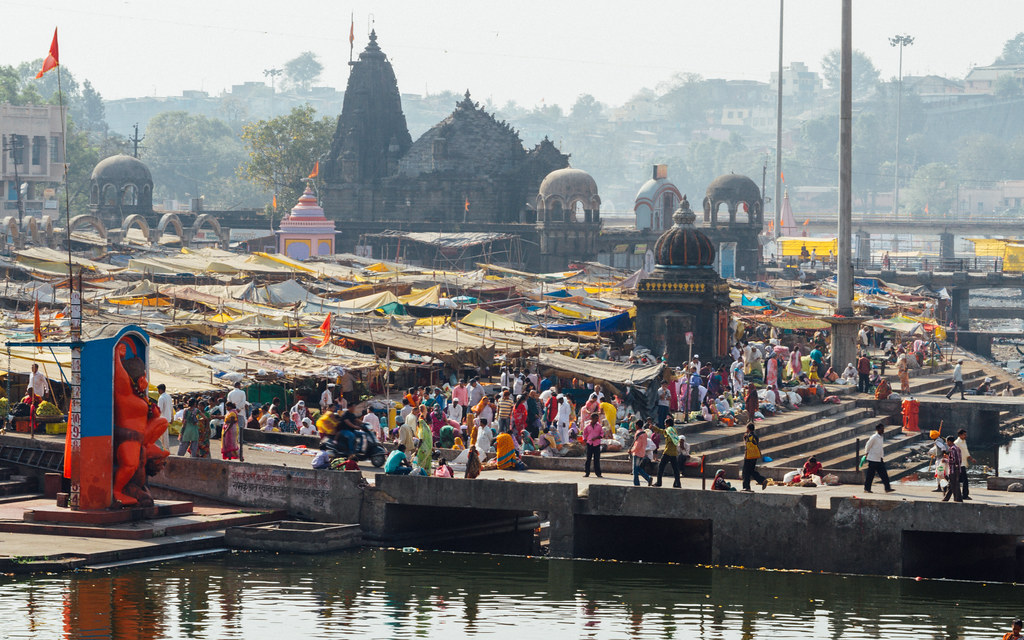 Ramkund is one of the holiest locations in India and a sacred bathing ghat that is tucked away on the banks of the revered Godavari River. It is ringed by mythology and different legendary tales. It is where believers congregate to immerse the souls' remains for redemption. During the Kumbh Mela, a large number of visitors arrive at the Ram Kund.
– Gangapur Dam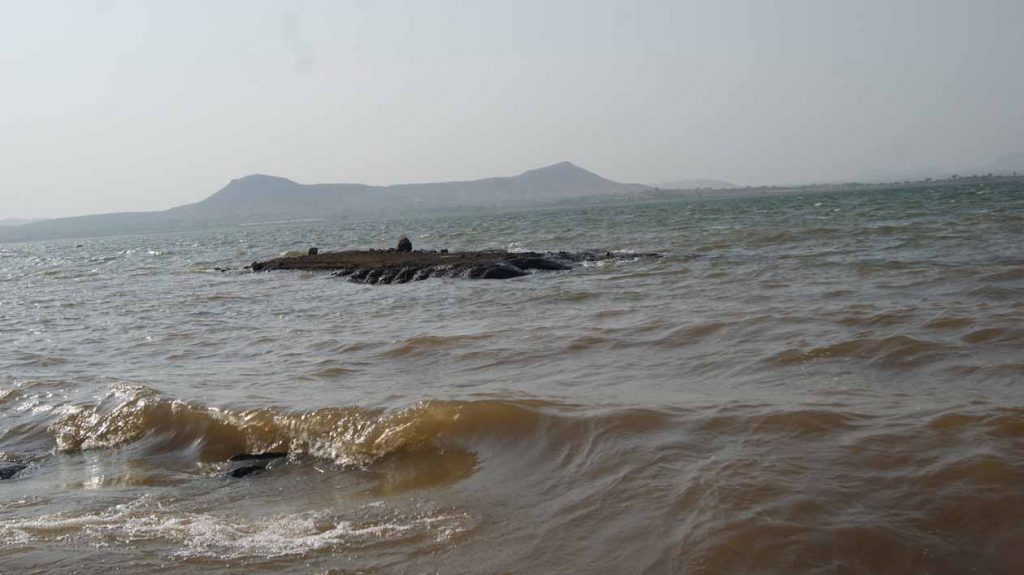 Your trip to Nashik must unquestionably include a stop at the Gangapur Dam, which is around 10 kilometres from the main city. It was erected in the 1950s on the Godavari river's banks utilising stones, clay, mud, and sand in a traditional design. In Asia, it is the largest earthen reservoir. Spend some relaxed time with family and friends at this popular tourist destination in Nashik. The scenic vistas from the dam look like they belong in a fairy tale. Evenings are good times to see migratory birds, and a new boating facility will hopefully draw more visitors.
– Ratnagad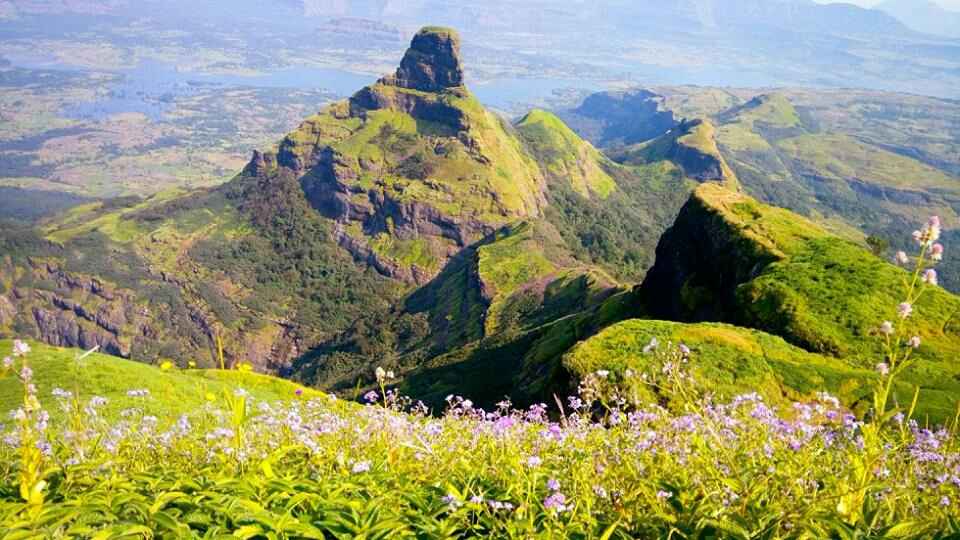 Geographically Ratangad is at the banks of Bhandardara lake of Ahmednagar district. With views of the lake and the highest mountains in Sahyadri looks very much lost in time. This fort offers fabulous views of majestic Sahyadri ranges. Right from Katrabai till Sandhan Valley. And in recent times, this fort is abuzz with the talks of the Karvi flowers in their full bloom covering the lush foliage with a purple sheet. The months of October and November are the best time to visit this place and experience the Karvi flowers blooming season. These Karvi flowers in Ratnagad bloom once in 8 years and were last witnessed in the year 2008.
3. Vineyards of Nashik
A trip to Nashik's vineyards should undoubtedly be on your must-do list because of the county's lush scenery, exquisite wineries that are in full bloom, and the allure of tasting. The most exquisite (and prize-winning!) wines of renown are produced in Nashik in a number of impressive and mesmerising grape gardens. These vineyards are among the greatest in the world, as you wouldn't imagine! A visit to a vineyard would be appealing to everyone, regardless of whether they are wine connoisseurs, nature lovers, foodies, or drink enthusiasts. These are the most legendary vineyards in Nashik.
– Sula Vineyards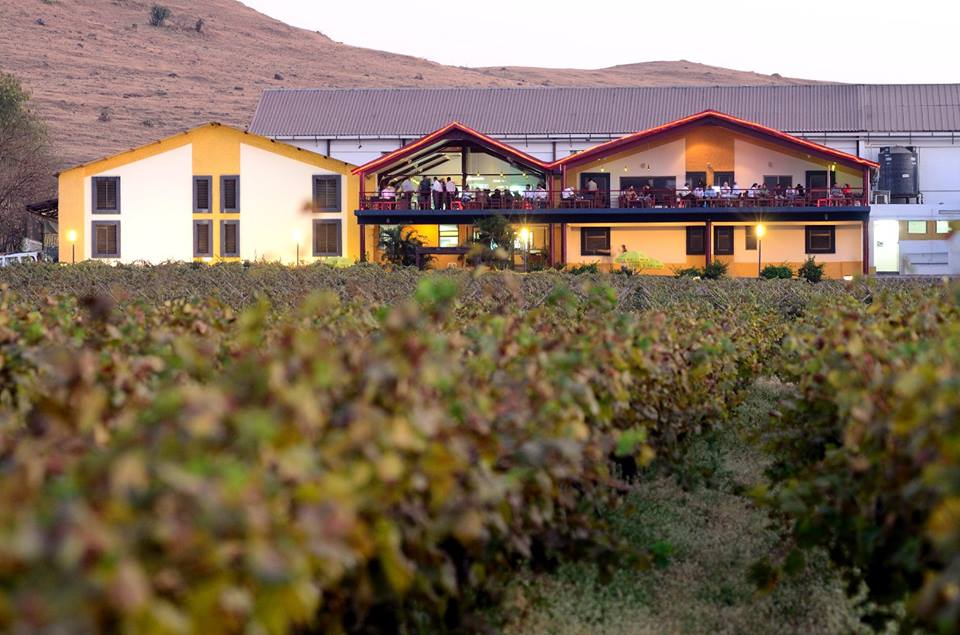 The world's most fine wine is produced here using only the best grapes in the nation. Exports from this region include the effervescent Chenin Blanc and the pink Chiraz. Sula Vineyard is a serene, lovely location embraced by the profundity of nature. It offers everything you need to make your trip special. This vineyard, the first commercial vineyard in Nashik, Maharashtra, is one of a kind and is situated 230 kilometers from Mumbai. After paying a little entrance charge of Rs. 150 per person, which covers touring and tasting 4 wines, you may go wine tasting and tour. It also features a beautiful rooftop restaurant offering a view of the endless vineyards while you treat yourself to several gastronomical delights. While on your trip to Sula Vineyards, do not forget to visit the souvenir shop which offers a range of goodies to take home for your loved ones.
– Vallone Vineyards
Have you journeyed to the renowned Bordeaux area of France and are still in awe of the experience? Do you want to see the Indian winery and vineyard in French style? Do go to the Vallone Vineyards, nevertheless. Your mouth will definitely moisten as you take in the rare sight of the lush, juicy food. Additionally, this vineyard is unique among those in Nashik in that it provides lodging. In order to plan a relaxing weekend filled with wine and small bites, you may also look at staycation possibilities when you come here. Starting at Rs. 400, there is an admission charge.
– York Winery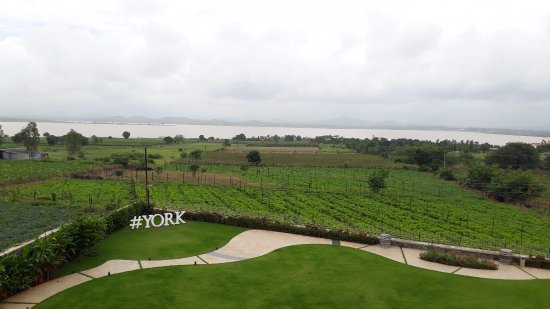 The style, quality, and management of this vineyard have all been recognised by the London Wine Competition in 2019 as being among the finest in Nashik. We advise you to take a tour of the area, explore the lush grounds, and perhaps even sample some mouthwatering wines from their vineyard. Then, let us know what you think. There is a small entrance fee in place, starting at Rs. 250.
– Soma Wine Village
Have you ever considered visiting a wine resort? Your fantasy of visiting a vineyard in Nashik may now come true thanks to the Soma Vine Village, which offers you the most opulent facilities amidst vast acres of grape vines set against the most captivating scenery. Additionally, you may truly enjoy yourself at the vineyards while sampling and sipping those exquisite collections of wines and pairing them with the mouthwatering cuisine offered here. Couples must pay an additional admission charge starting at Rs. 3890.
4. All things to know about Igatpuri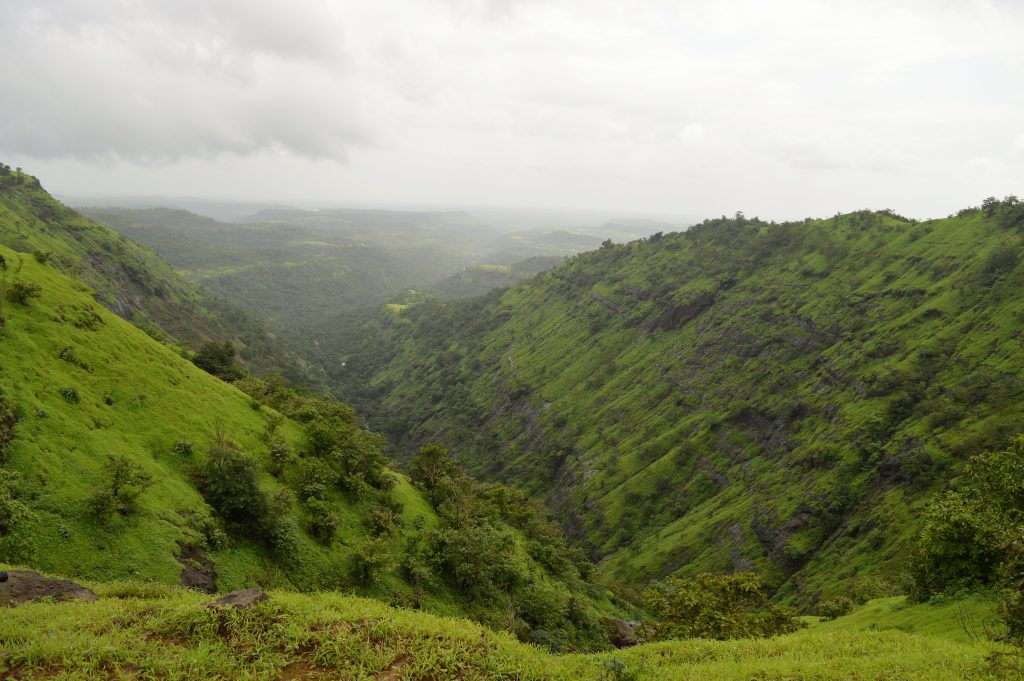 If you don't visit Igatpuri, you haven't made the most of your trip to Nashik. One of the most well-liked weekend getaway spots for residents of Maharashtrian towns like Mumbai and Pune is Igatpuri in the Western Ghat Mountains. During and immediately after rainfall, Maharashtra's Western Ghats are renowned for changing into a stunning environment. However, they are much more than just new vegetation. Igatpuri is well-positioned to enable you to explore and take in the beauty of this mountain range. We will provide all the information you want about Igatpuri in this guide.
5. Places to visit in Igatpuri
Igatpuri is known for several fascinating locations that draw travellers all year long. Igatpuri, a charming hill town in Maharashtra's Nasik district, lies tucked away in the vast Western Ghats. Mumbai residents may now breathe a sigh of relief because of the climatic perks of a higher altitude after fighting the combined forces of heat and humidity for the majority of the year. This lovely hill village may not receive the same volume of tourists as Lonavala or Matheran, but it is a lush retreat for anyone seeking to escape fake civilisation.
– Vihigaon Waterfall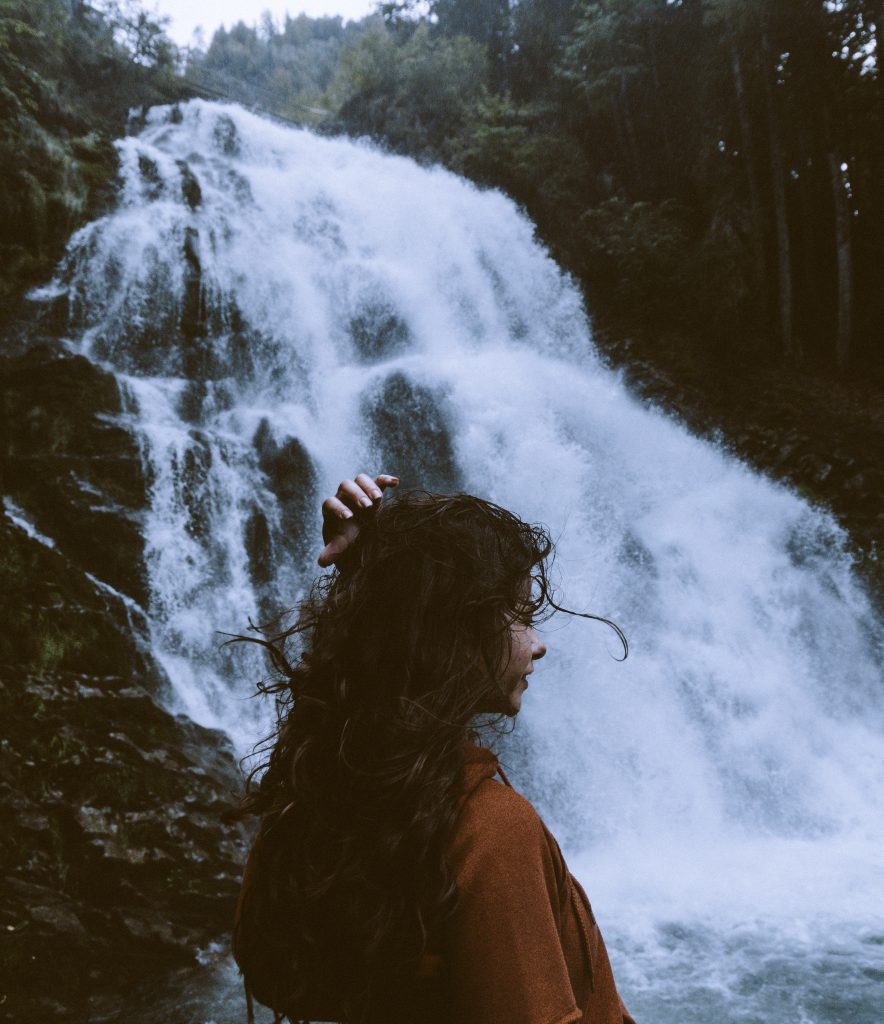 Igatpuri is around 12 kilometres distant from the wonderfully relaxing hideaway of Vihigaon Waterfall. The waterfall is well-known for both its enthralling natural beauty and the 120-foot drop, where guests may go rappelling for around 30 minutes. It's also extremely interesting to go through the forests on the trip to the falls.
– Kalsubai Peak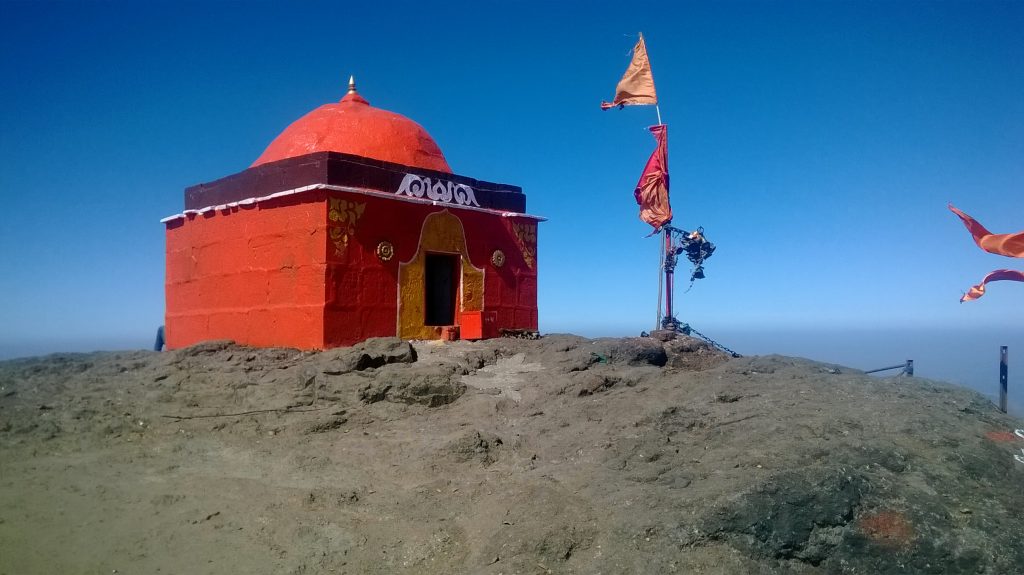 A trek to Maharashtra's highest mountain should unquestionably be on the itinerary of everyone planning a trip to Nashik and Igatpuri. In Bhandardara, the vista of this magnificent mountain is breathtaking. Given that it is the state's tallest mountain, it is frequently referred to as the Everest of Maharashtra. The Kalsubai trip is highly challenging, and only the most seasoned hikers typically succeed in reaching the summit. If you don't want to hike, there are now man-made steps that will take you to the summit. The slopes close to the Kalsubai mountain, however, are comparatively simpler to climb.
– Vipassana Centre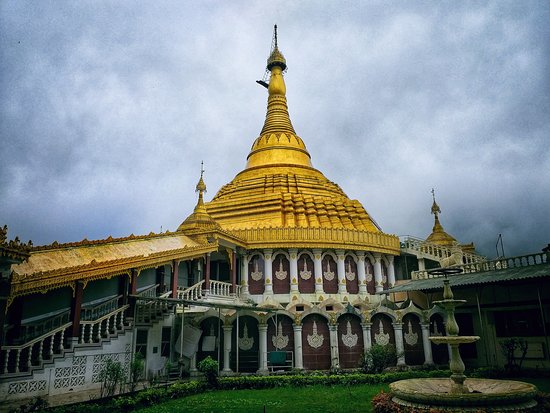 Founded by S. N. Goenka, Dhamma Giri Meditation Centre is the world's largest Vipassana meditation centre. It teaches the strict form of meditation first taught by Gautam Buddha in the 6th century BC. It is one of the most famous places to visit in Igatpuri.
– Bhavali Dam
Igatpuri's Bhavali hamlet is home to the enormous Bhavali Dam, which was constructed on the River Bham. The dam, which is famous for picnics in the area and is visited for its magnificent natural beauty, is 111.5 feet high and 5090 feet long. Additionally, the water from the dam is utilised for farming and drinking in the nearby areas. The location, which is filled with calm and solitude, is accessible by ascending a flight of around 100 stairs.
6. Accommodations near Nashik and Igatpuri
Set on a bougainvillea-scented hilltop overlooking a gorgeous lake view, this serene, whitewashed sanctuary is a refreshingly discreet alternative to the city's routined lifestyle. The luxe holiday home sits atop a hill and offers panoramic views of the pristine lake and offers a spectrum of experiences that promise rejuvenating getaway away from the cacophony of the city. Carry a book to read peacefully, snuggled in the many sit-outs of the home. Swing away to your heart's content whilst savouring the splendid landscapes. Enjoy a de-stressing soak in the private jacuzzi amidst nature. Reserve the evenings for a refreshing splash in the infinity pool that overlooks the lake and greenery. All nature-lovers can indulge in farming practices.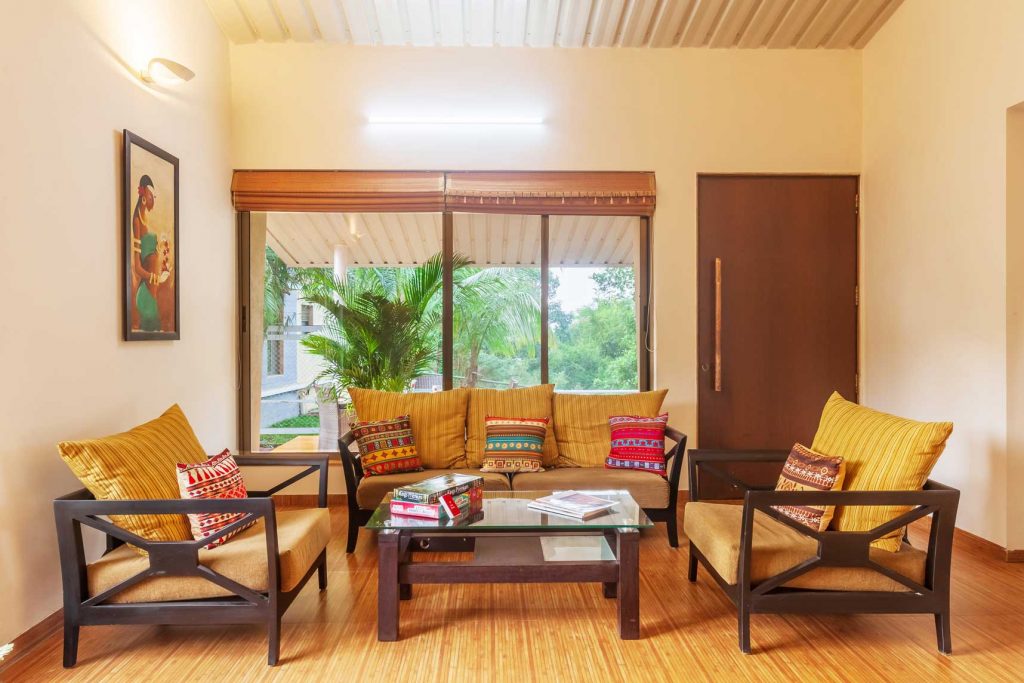 True to its name, Green Grove is situated amidst lush greenery and gorgeous views. With a stunning and eccentric facade, this property features beautiful modern interiors with amenities catering to all your needs. Within the property, guests can take a peaceful walk on the lawn and embrace its beauty.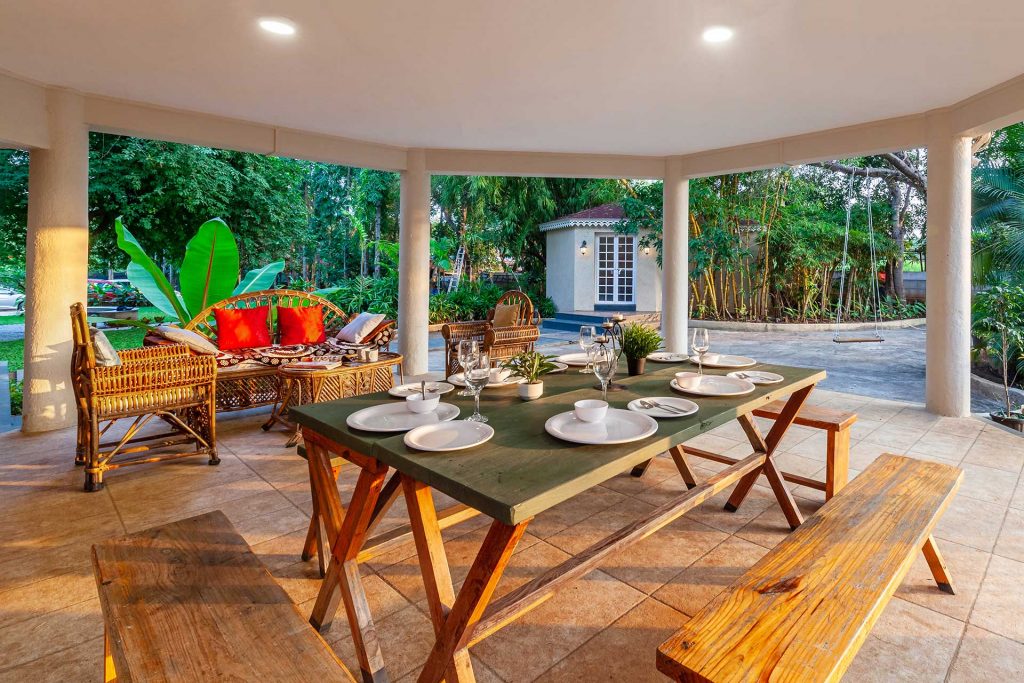 Morning Dew Retreat, a quaint villa in Nashik, welcomes you with a medley of enchanting verdant landscapes and a dash of opulent hues. Aptly named, if you're seeking a respite from the endless clamor of your everyday routine, this quintessential retreat set between the majestic hills and unending flora of Nashik is the place to be. Unwind in the outdoor pool and soak in the verdant hues this place has to offer. Stroll along the vast expanse of the green lawn or let your inner child out to play an array of outdoor fun games. What's more? Guests can also avail themselves of the pottery workshops and create their own masterpieces. Kids can enjoy in the treehouse while overlooking scenic surroundings and sunsets.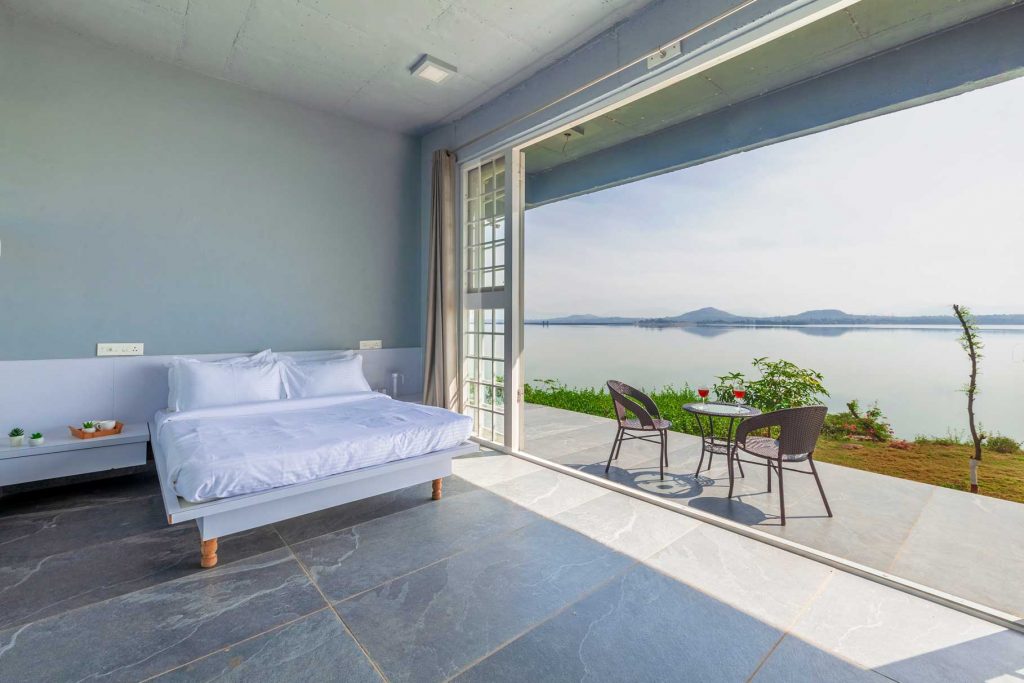 Soak in the views of the lake, as you enjoy your farm stay in the lap of nature. This rustically furnished villa offers all meals. If you're an animal lover, you will enjoy the presence of the livestock around. Guests can enjoy a swim, or play games like box cricket, badminton, and foosball. The home is close to Mukane reservoir, in case you feel like stepping out or unwinding peacefully on the lawn, savouring the breathtaking, paradise-like view.