With the party paradise that Goa is, one might wonder if there even are things that exist in this tropical paradise to do as a family – especially when you are travelling to Goa with kids! With Goa being the first choice of most people when it comes to partying hard, it might seem like it isn't the most family or kid-friendly place to visit. But, on the contrary, there are actually a whole myriad of things one can do in Goa as a family with kids.
Here are some tourist attractions/activities you must consider if you are visiting Goa with kids –
1. Dudhsagar Falls
Waterfalls are one of the most beautiful and refreshing sights to witness. The tranquilness you will experience at this waterfall is truly unmatched! And we don't think any kid would not love the idea of splashing away by the waterfall!
So, Dudhsagar waterfalls would be a great option to consider if you wish to take your kids for a dip in the cold waters of Dudhsagar.
P.S. Make sure to beware of slippery rocks!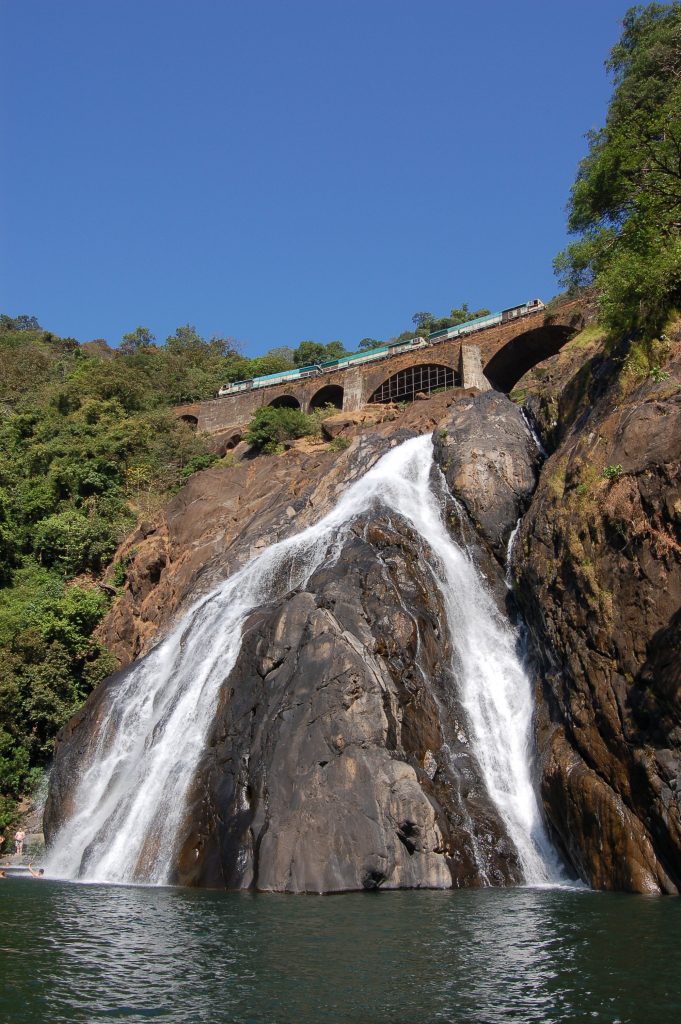 2. Spice Garden
If you are looking for an authentic experience with your kids in Goa, the Savoi Spice Garden is a must-visit! Take a tour of this spice plantation, understand the history of the spices and relish traditional food preparations. Make sure to call in advance to book a slot along with informing them about your food preferences for a seamless experience.
Savoi Spice Garden Timings – Open all days, 10AM to 9PM
Location: Savoi, Goa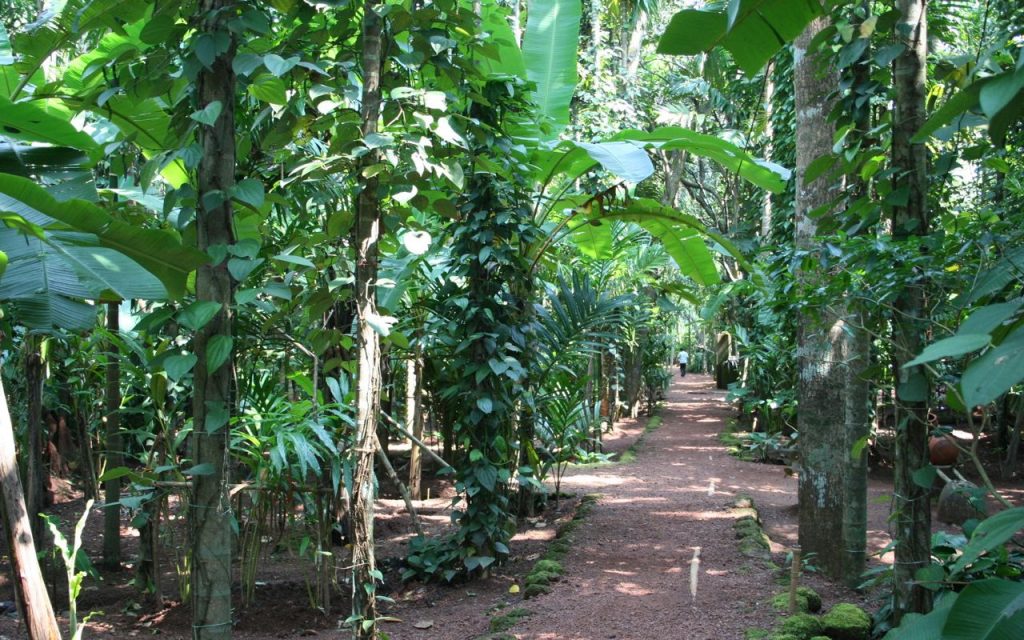 3. Mystic Woods Butterfly Conservatory
Just a 15 minute drive from the Savoi Plantation, spread across almost 4000 square metres, this delightful place is just full of surprises – especially for kids! At the Mystic Woods Butterfly Conservatory, you will be awestruck as you walk through the enticing cover of lush greenery and colourful flowers that attract the butterflies. You can take a leisurely stroll through the conservatory and embrace the colour wonders of nature butterflies are while also learning about them and their species.
Mystic Woods Butterfly Conservatory Timings – Open all days except Monday, 9 AM to 5 PM
Location: Priol, Goa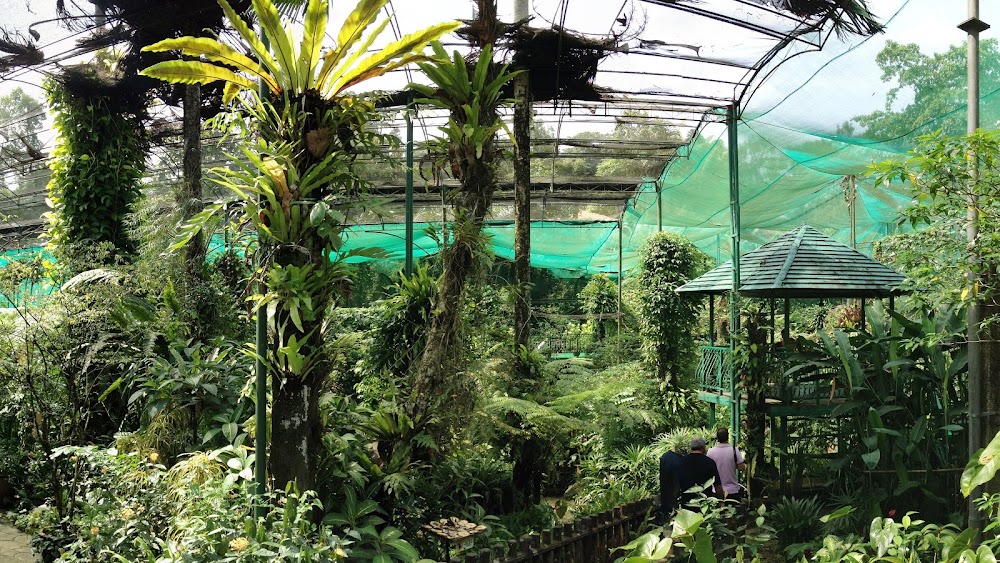 4. Dolphin Watching Tours
A perfect and fun experience for kids and family, Dolphin and Whale watching tours are definitely a must-do. Watch the dolphins play merrily around in the Arabian Sea and if you're lucky, you might even get to feed a dolphin or two!
You can find & book these dolphin tours on the spot at Calangute, Baga, Vagator or Sinquerim Beach. In case you wish to book in advance or know more about the tours, you can visit – https://goatourspackage.com/tour/dolphin-safari-boat-tour-goa/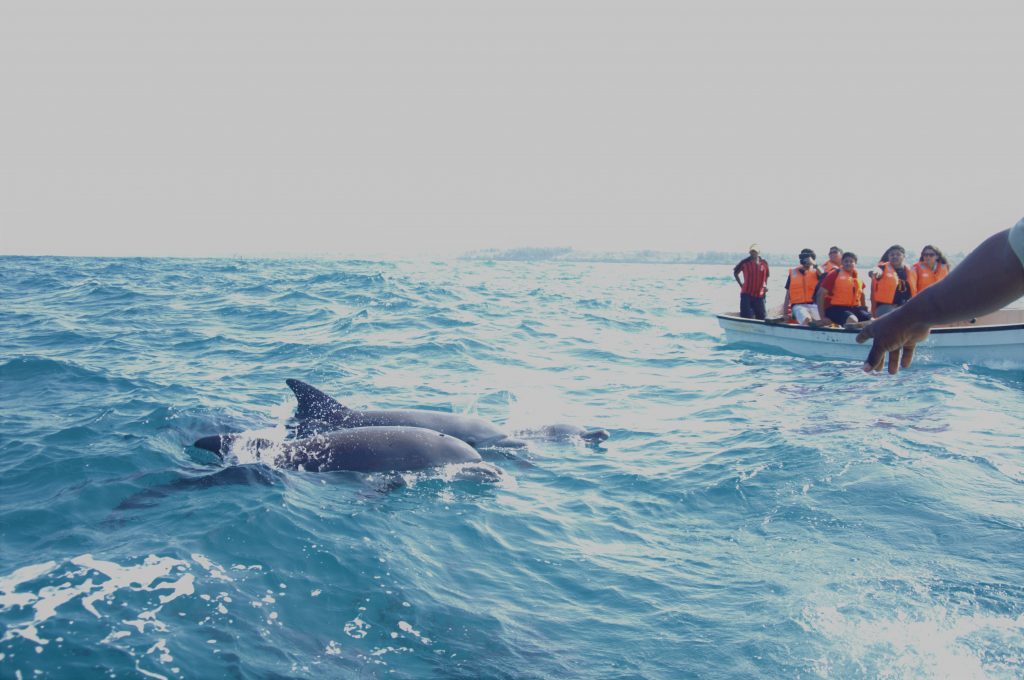 5. Go Karting at Arpora
If you are looking for some mild alderine rush with your kids, make sure to hit The Track II Go Karting near Arpora Hills. It is an excellent option for a fun-filled experience that is light on the pocket with packages starting at just Rs. 400! This track is comparatively easier and has fewer turns making it perfect for kids.
The Track II Go Karting Timings – Open all days except Monday, 4 PM to 10 PM
Location: Arpora, Goa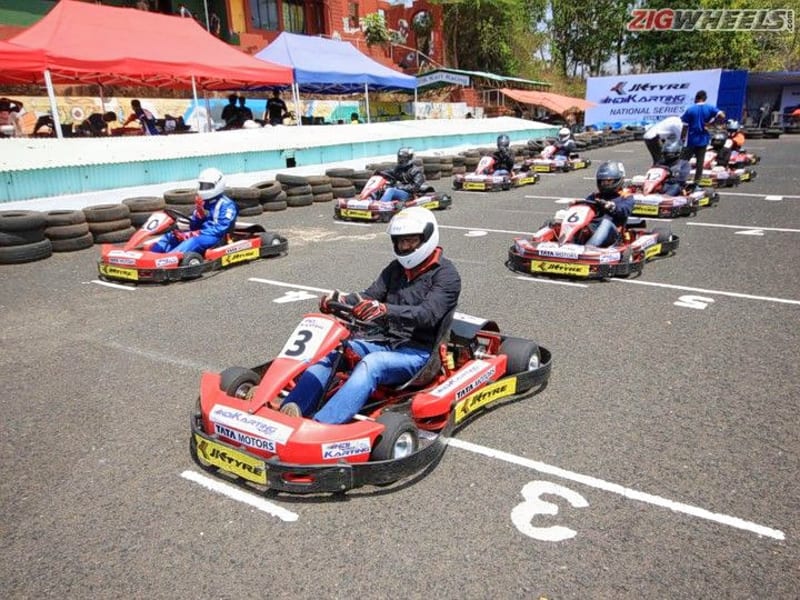 6. Arpora Saturday Night Flea Market
Just by the Go Karting track, set aesthetically in the middle of a mango orchard is the Arpora Flea Market. This saturday night market has artisans from all over put up their stalls that sell all kinds of dresses, accessories, shoes, delectable food items, along with live shows and musical performances happening in the backdrop. This is definitely the place you should be visiting for a true Goan Flea Market experience!
Arpora Saturday Night Flea Market Dates & Timings – November to April, 4 PM to 3 AM, every Saturday.
Location: Arpora, Goa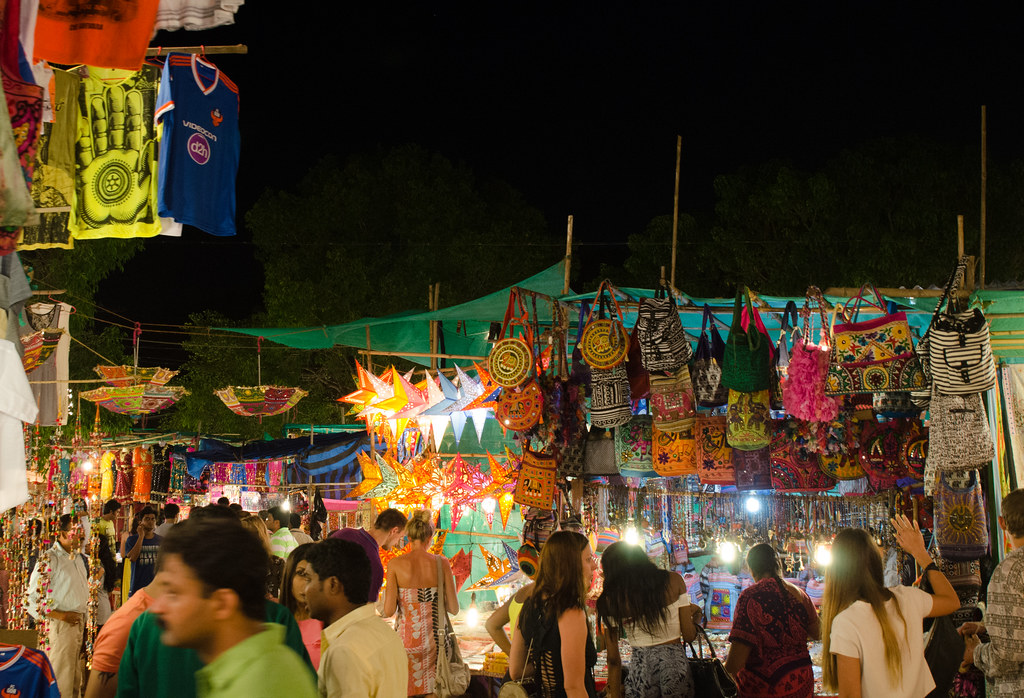 7. Kid-friendly Nightclubs
Popularly known as having the best DJ nights not just in Goa, but the country, Hammerzz is the club you need to hit if you wish to party hard. It is considerably more expensive than the other nightclubs in this list, but definitely worth the experience! The best part about this club is that it has a separate kids section, in case you wish to party it up whilst ensuring that your little ones are taken care of!
8. Family-friendly Beaches With A Buzzing Nightlife
– Calangute Beach
If you're looking for a beach you can sit by with your family and still enjoy the nightlife, there are a number of shacks at Calangute Beach that are family-friendly. Even otherwise, in terms of water-sports and other activities during the day time, Calangute beach has a myriad of activities that will keep people of all age-groups entertained, watersports, temporary henna tattoos, ATV bike rides to name a few.
Anjuna is yet another beach that offers fun-filled experiences for people of every age-group. Be it kids, adults or senior citizens; there are activities to keep everyone busy here! Anjuna beach is also very well-known for the varied shacks that it is home to.
9. Milsim Paintball Goa
Bring your kids PUBG & Counter Strike fantasies to life at Milsim Goa's Paintball Arena where it is all about simulating military scenarios and strategies. Milsim is bound to promise you a totally action-packed day with thrilling terrains and real-life military scenarios. Make sure to keep a whole day aside for this fun-filled adventure!
Milsim Goa Paintball Days & Timings – Open all days, 8 AM to 5 PM
Location: Nuvem, Goa
Book Here: https: https://milsimgoa-paintball.com/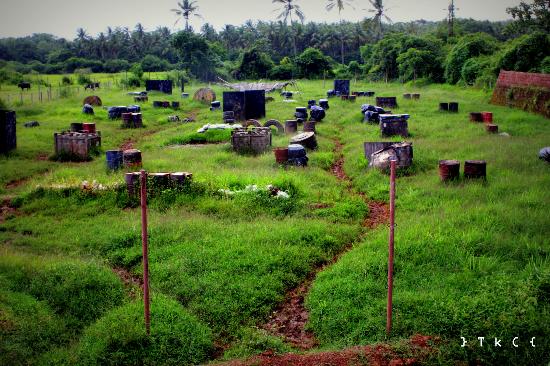 10. Deltin Cruise
If you wish to play your luck at India's largest offshore casino and are with your kids, you are truly in luck as Deltin has a whole arena designated for minors and young adults under the age of 21. The kids are safe and well-occupied with the myriad of fun activities Deltin has going on for them. Moreover, even though kids might not be allowed in the casino area, they are free to access the entertainment area where live performances, musical events, magic shows and other various cultural programmes take place.
Deltin Days & Timings – Open all days, 6 PM onwards
Location: Panaji, Goa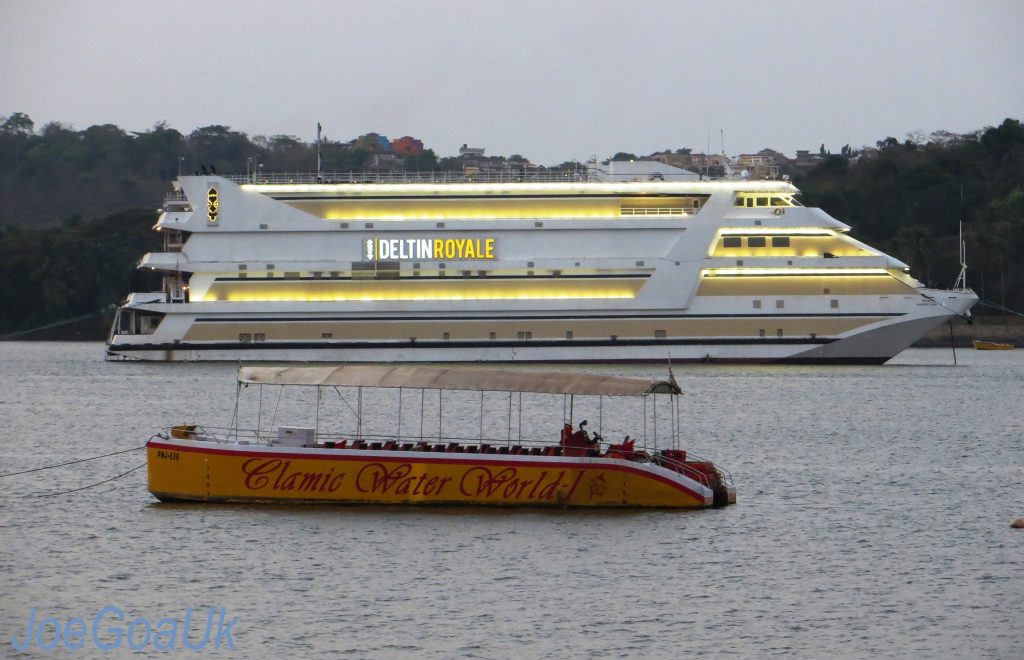 Book Here: https://www.deltin.com/deltin-royale-casino/
Even though Goa has been known for its beaches and parties, it has so much more to offer! From experiencing authentic cuisine to visiting the soothing white-washed cathedrals to splurging at the flea markets and bazaars, Goa is more than just a party-destination and a perfect place for families travelling with kids as well!
While you are in Goa, Here are some luxurious accommodation options by StayVista that are a must-visit!