Amongst the thousands of delighted travellers that StayVista hosts each month, did you know that a great number of them are influencers and celebrities who love travelling in style. If you've been following us on Instagram lately, [@stayvista_official] we have hosted a number of influencers at holiday homes all over. With aesthetic pictures of Kusha Kapila by the rustic backdrop at Khohar Haveli, to the cutest pictures of Jennifer Winget surrounded by nature and flowers at Wander Beyond, here's a list of our most recent celebrity-visited villas!
Jennifer Winget
Stayed at: Wander Beyond, Alibaug.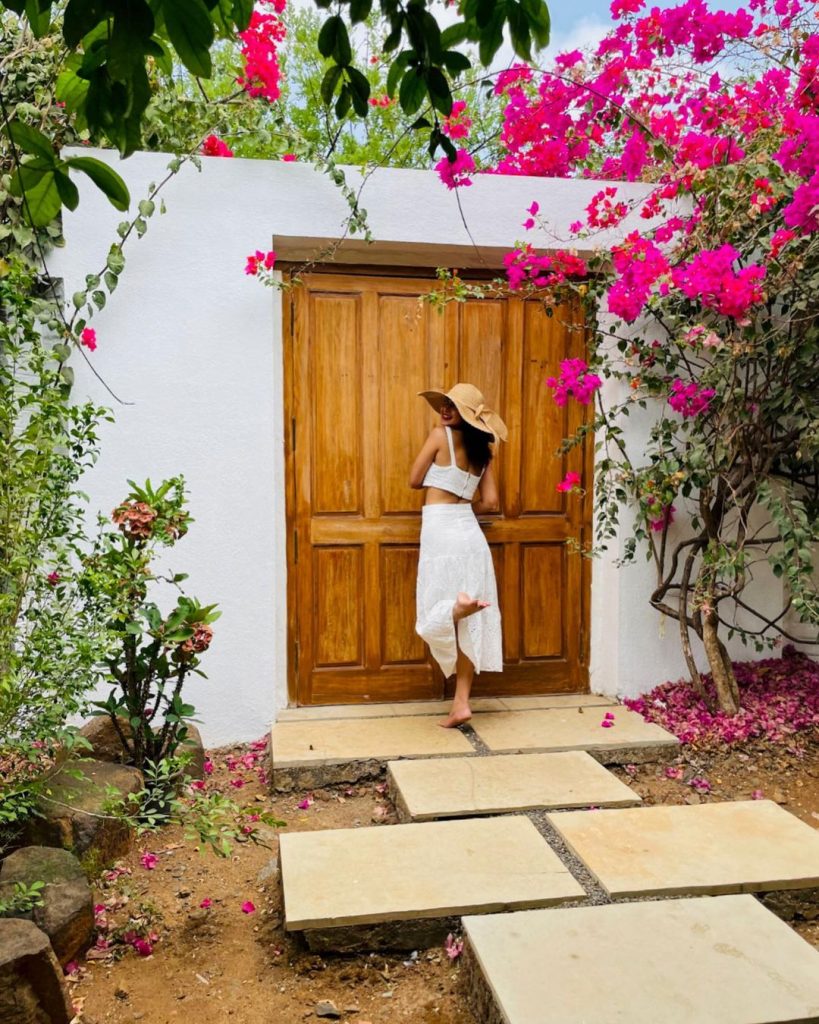 If you're looking for a quick getaway to get away from the hustle and stress, Wander Beyond is just that perfect, blissful break that you need. Wake up to the melodic bird calls that this home away from home is surrounded by as you take a leisurely morning stroll whilst basking in the calming ambiance. This beautiful villa shines throughout the year but is especially gorgeous in the monsoon season. Each corner of this home is an enchanting backdrop you will love to just simply pose in front of. There is an aangan with a charming Plumeria tree placed in the middle, dine outdoors in this beautifully laid out atrium, also perfect to host celebratory dinners!
Kusha Kapila 
Stayed at: Khohar Haveli, Gurgaon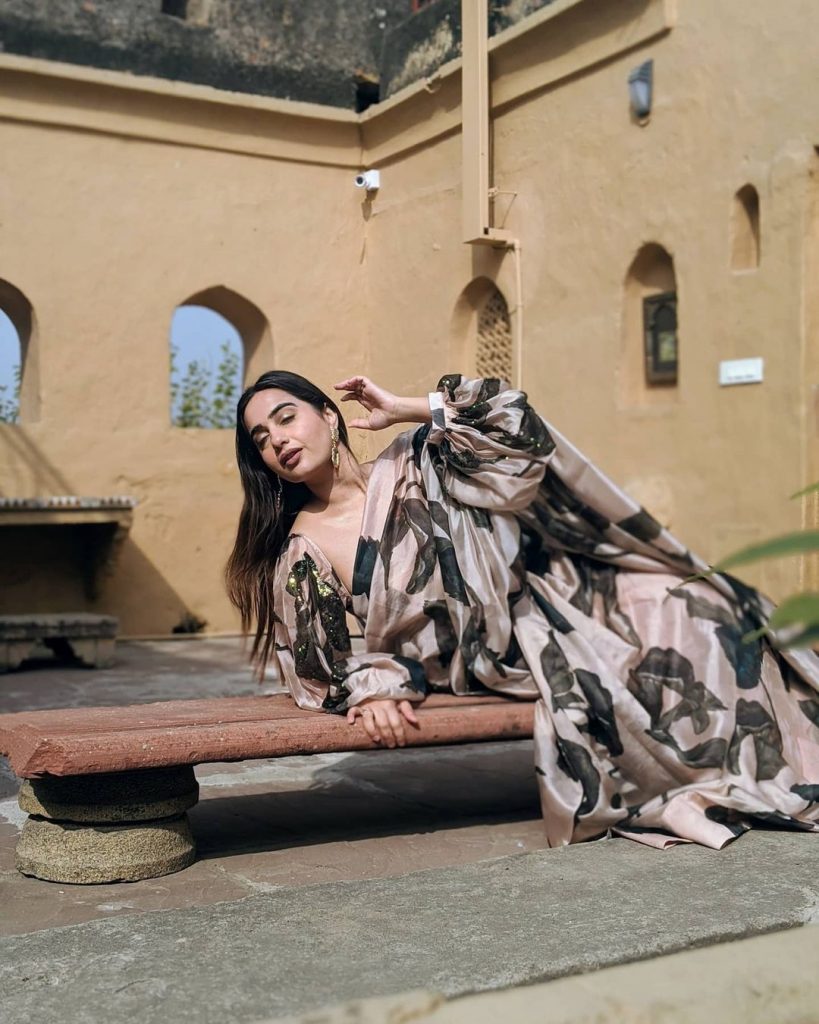 Just a hop away from the city of New Delhi, Khohar Haveli is a treasured gem, retaining its 18th century architecture, beautiful artefacts and fresco paintings that are just charismatic to look at. Wake up to the rooster calls, and have a royal cup of tea as you sit in the verandah soaking in the morning sun. After a hearty breakfast, indulge in horse and camel riding or visit the nearby villages on cycles as you feed some farm animals. Be sure to visit the pious Damdama Lake and dive into the most tempting parathas in Murthal for lunch! After an eventful day, coming back to this regal home is like landing into paradise. Relish a scrumptious barbecue and enjoy an organic farm to fork experience amidst the Mughal Do Baug with the sound of the soothing octagonal waterfall whirring in the background.
Aisha Ahmed 
Stayed at: Vintage Hideaway, Goa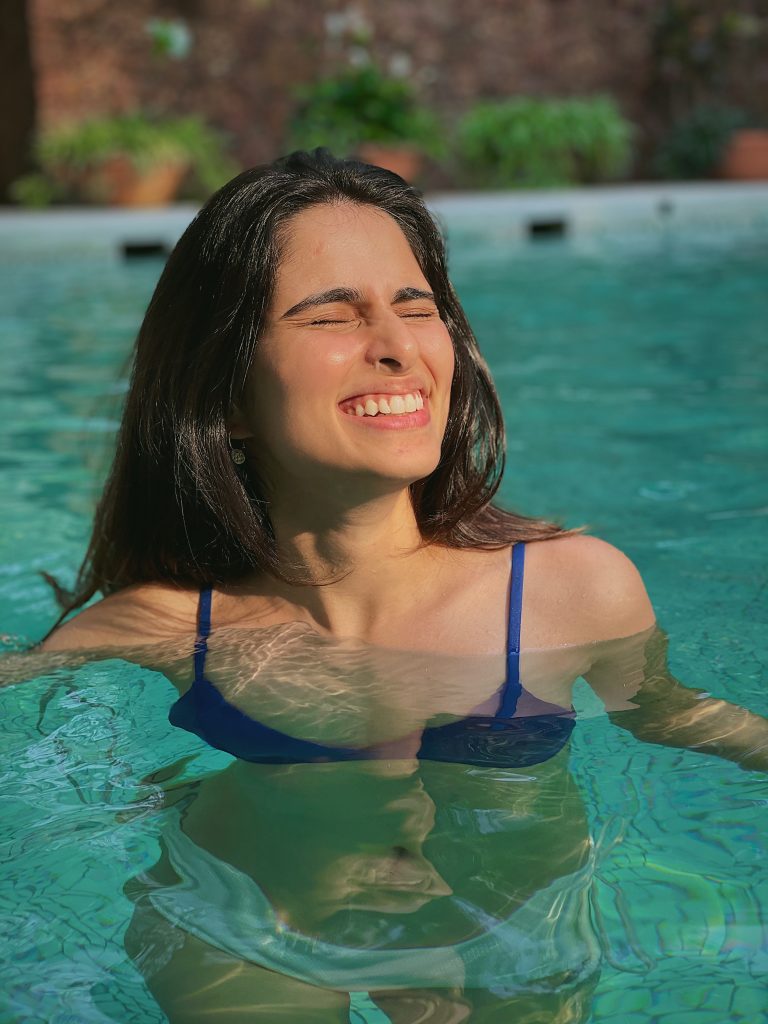 Have you stayed at a 100 year-old heritage property yet? Vintage Hideaway is truly a tropical paradise. Located in Porvorim, it is quaint, relaxing and away from the tourist hustle and bustle. Right from the poster beds, wooden cupboards, tiles, rugs & artefacts; each piece of art in every corner of the house portrays a story. On a sunny afternoon, you find yourself swimming in the relaxing outdoor pool, with some slow-retro music playing in the background. After a long, serene soak, you can pick out a quaint novel from the inhouse library or just embrace the art in the house.
Deeksha Khurana
Stayed at: The Summer House, Kasauli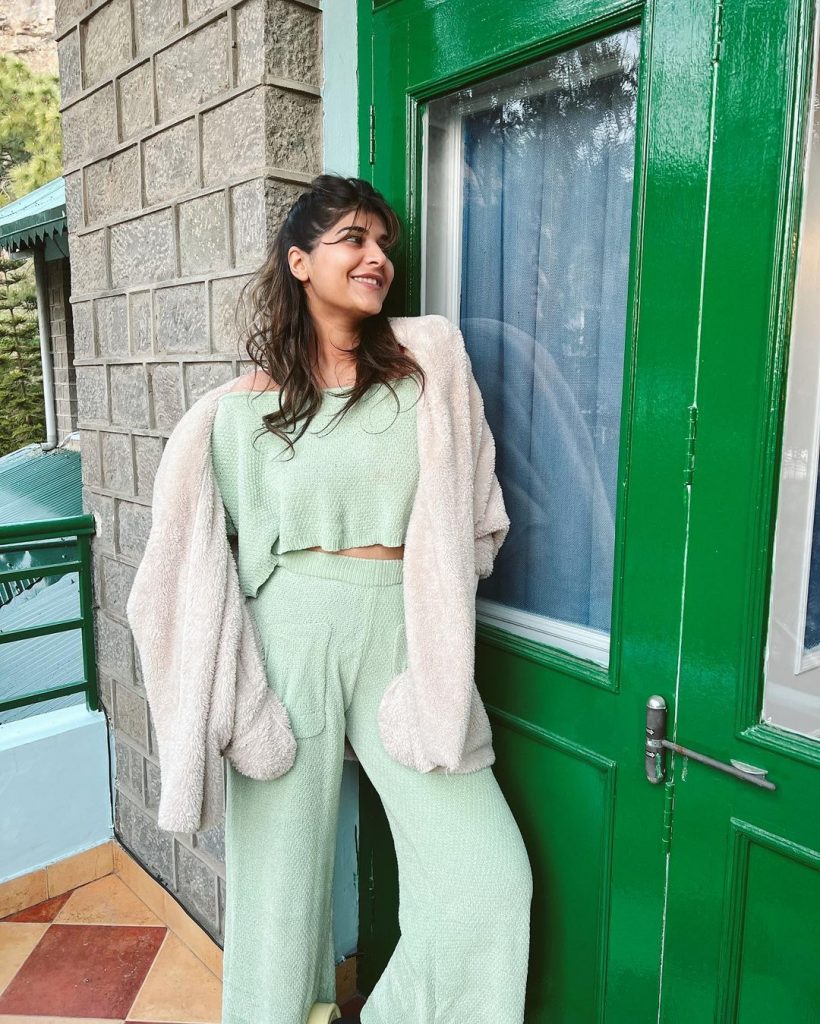 You will truly feel on top of the Kasauli at this elegant homestay; The Summer House which is an ideal hideaway for all those searching for some peace and quiet away from the hectic cities. This cheery abode is decked with a huge lawn so let your inner child out and play with your loved ones to your heart's content. This property is paradise if you are a book-lover. Get yourself a book from the inhouse library, catch one of the meny serene nooks at the home and immerse yourself into nature in its purest form. And what's more? Feel the cosy warmth of the fireplaces while you huddle up for a night of infinite memories.
Malvika Sitlani
Stayed at: Bella Canis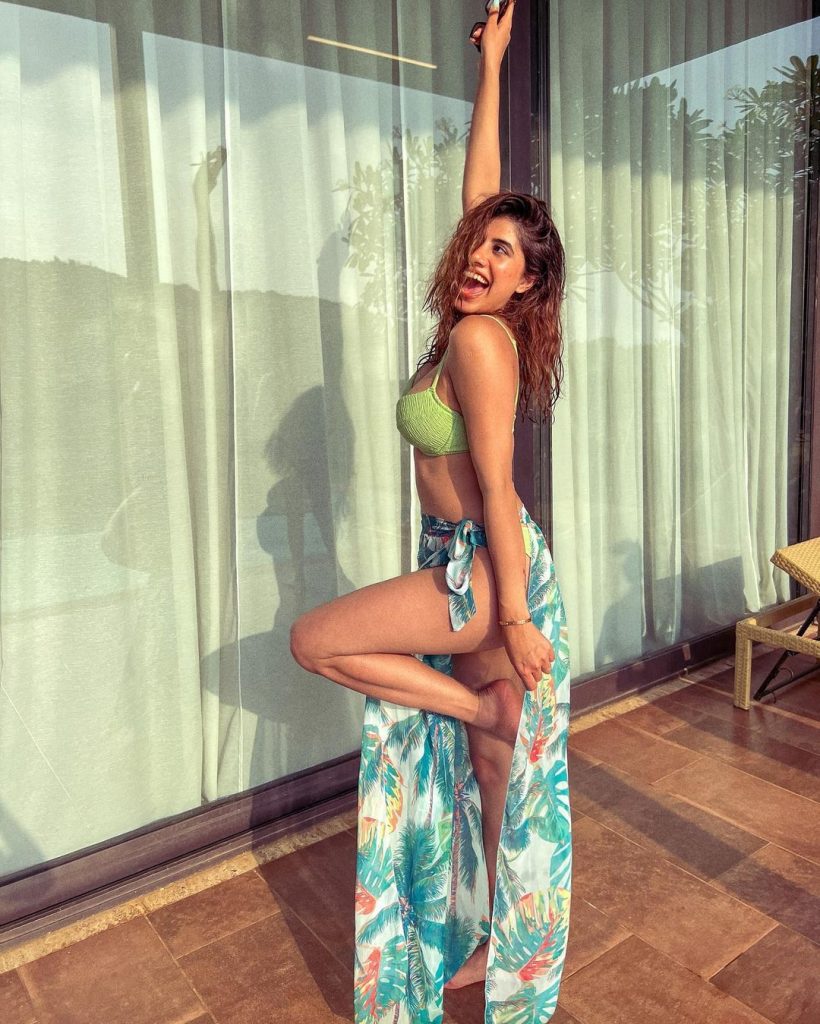 If you're in Goa and wish to have a soulful, nature-filled experience, Bella Canis is the place to be. With a private pool overlooking vast, unending expanses of paddy fields. How can you day not go amazing if you start it with a relaxing open-to-air shower; be ready to feel extra tropical here. Part of a complex of 10 villas, each with its own private pool and a lawn, this is ideal for a large group. After a relaxing soak in the pool you can head to enjoy and relish some enticing Goan food that will craze your taste buds. After a hearty meal, you can head to Bogmalo Beach and enjoy the fun-filled and mesmerising sunset cruise!
Ahsaas Channa
Stayed at: Casa Enchante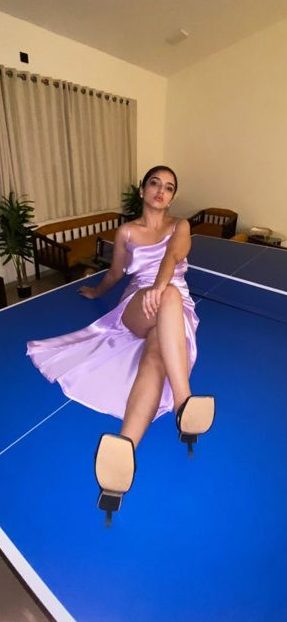 Live in Mumbai or Pune and looking for a perfect weekend getaway villa? Well this spectacular house is where Ahsaas Channa spent her getaway time and we assure you, she loved it! Just a hop away from the main city, Casa Enchante is a magical property with so much to do and experience, you are sure to create a myriad of memories with your loved ones while you are here. The lawn is so huge and spacious and the swimming pool is of an immense size too! You will never get tired of exploring the property itself. However, when looking for a quick outing; the Mapro Garden is a great place to spend your time and relish some delightful and tasty food. On your way back, stop by the sunset point to enjoy some chai and pakoras, as a scrumptious barbeque awaits you, back at the property.
Radhika Seth
Stayed at: Boho Banyan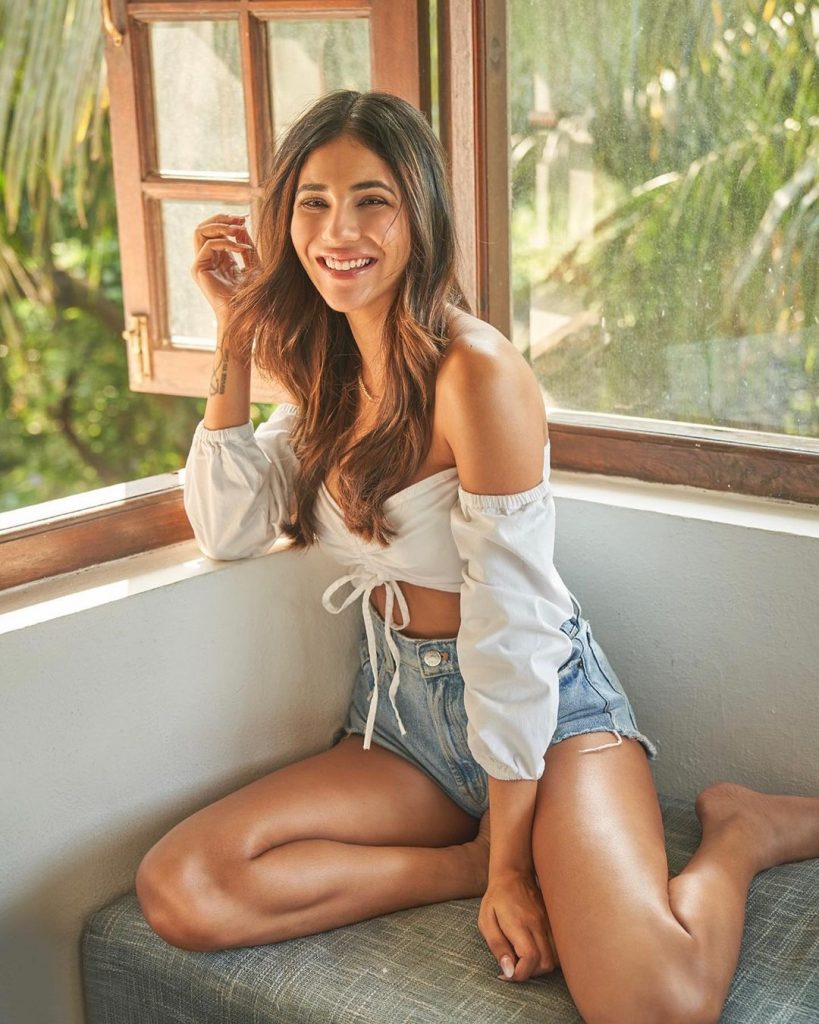 If lazing around in a hammock with a tall glass of Sangria in your hand, as you bask in the sun as the air smells like the salty sea, Boho Banyan is the escape you need. Merely hours away from the city, this property is decked with modern amenities. The dashing interiors and the expansive lawn are definitely a place you will find yourself lounging around at some point of the day. Spend your nights by the lush lawn with a barbecue by the bonfire.
Enticed much? Click here to head to more of our top Celebrity Choice Villas at StayVista and book your luxurious and instagrammable holiday now!