With the Durga Puja Vacations just round the corner, here's your time to book a quick getaway and take that much-needed break you've been seeking. Here's a list of one-day trips & short getaways you can take from Kolkata.
One-Day Trips From Kolkata –
Mandarmani
Boranti
Shantiniketan
Tajpur
Short Getaways, A Night Train Away From Kolkata –
Delhi
Darjeeling
Gangtok
Jim Corbett
Lucknow
Dehradun
Here's a list of one-day trips you can take from Kolkata –
1. Mandarmani
Located around 150km south of Kolkata, this is a serene seaside resort village that is the perfect window to life on the east coast of India. With water as pristine as crystals and the cleanest shores, this is one of the very few untouched gems of India.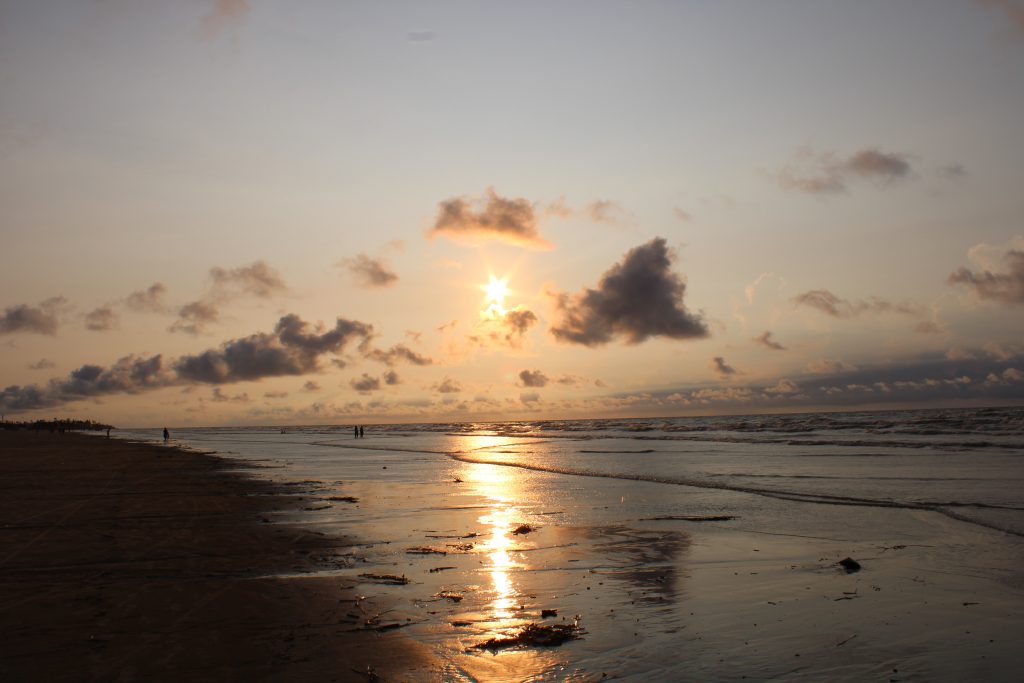 What to expect at Mandarmani?
The serene beach village offers the best of both worlds. If you wish to relax and unwind in tranquillity, this is the place for you. But if you want to take it ahead and indulge in some water sports, ATV rides, jet skiing, banana boats and a whole range of other activities are available at Mandarmani beach.
You can shop for some amazing handicraft items by the shore and don't forget to relish the sea food here!
What is the best time to visit Mandarmani?
October to February is the best time to visit Mandarmani as the climate here is ideal during this period.
2. Boranti
If you're not really a beach person and incline more towards the hills and the lakes, Boranti is definitely the best weekend getaway for you! Around a 200km drive from Kolkata, relax in the lap of nature at this serene destination.
What to expect at Boranti?
This serene lake, although manually built, holds a varied species of fishing. Indulge in some fishing or just relax by the blissful lake. You might catch a glimpse of a deer or two while you're here as the forest around it is home to a number of them!
What are places to visit near Boranti?
One can head to the Muradi Lake, also a very popular tourist spot, that offers you a beautiful reflection of the nearby Muradi hill. This place is true zen mode.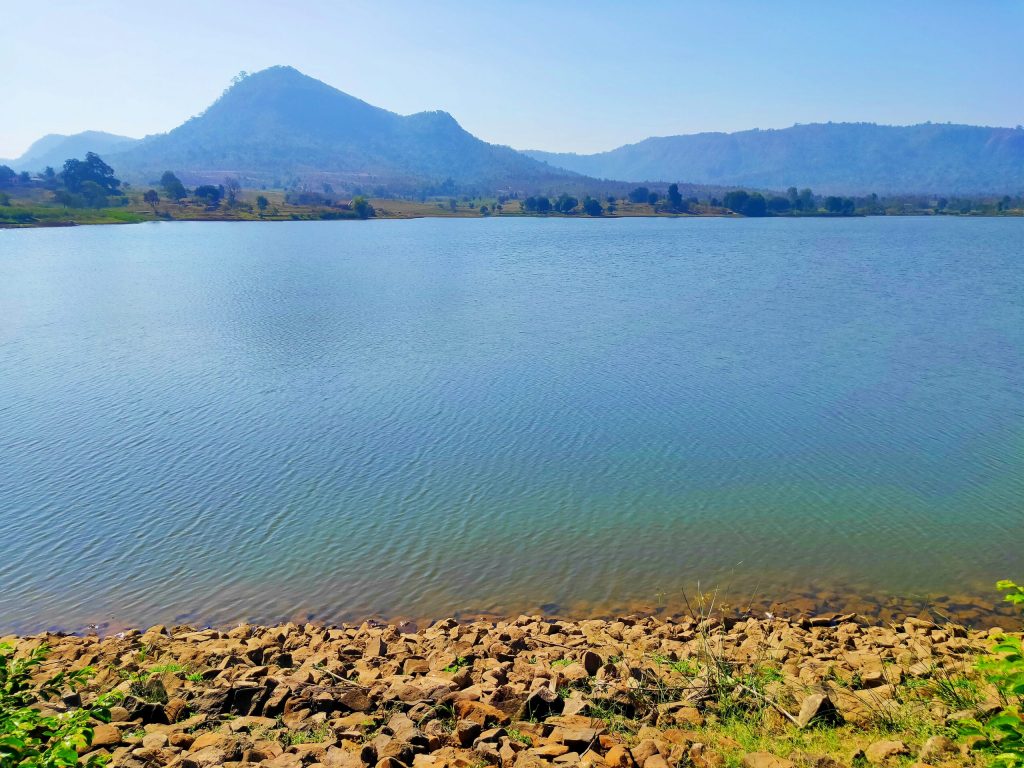 What is the best time to visit Boranti?
October to March is the best time to visit Mandarmani as the climate here is ideal during this period as the fiery red and orange palash flowers are in full bloom. The Kali Puja celebrated in October is another occasion when you should visit Boranti to see this village glow in full bloom.
3. Shantiniketan
A classic getaway from Kolkata that you are sure to enjoy to the fullest is Shantiniketan. Get in touch with nature in this city that was also home of the Nobel laureate, Rabindranath Tagore. Brimming with Bengali culture, Shantiniketan holds events like Poush Mela (December), Joydev Mela (January) & Basant Utsav (March).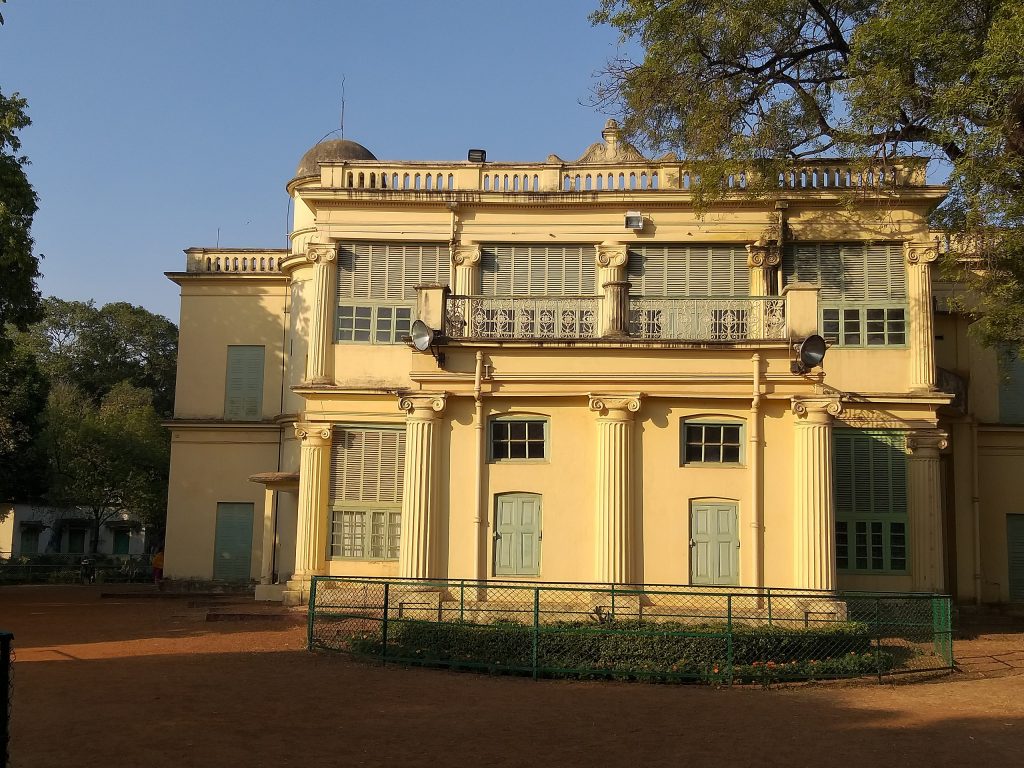 What is the best time to visit Shantiniketan?
October to March is the best time to visit Shantiniketan. Located in Birbhum District, it is around 160 kms. From the city of Kolkata.
4. Tajpur
This adventurous beach town is no less than a magical experience. A perfect mix of peace, adventure and scrumptious seafood delights, Tajpur Beach is the perfect getaway you need. Indulge in zorbing, paragliding, kayaking and rafting!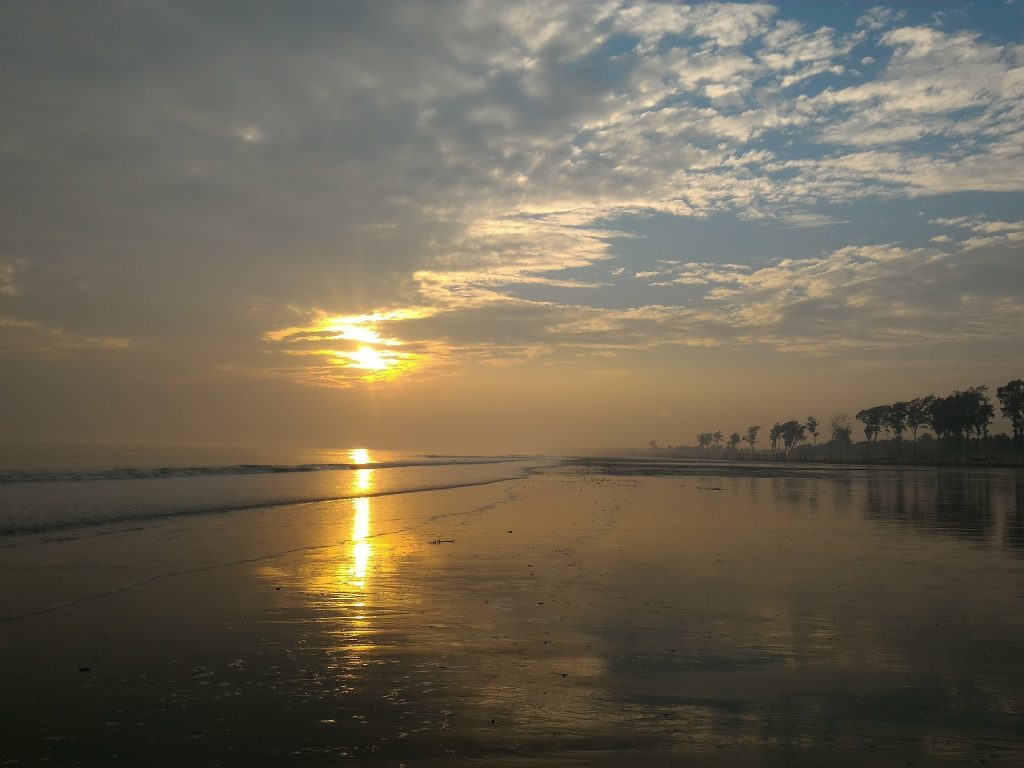 What is the best time to visit Tajpur?
November to February is perfect for a quick getaway to Tajpur as the weather is perfect and adventure activities are in full bloom!
Destinations Just A Night Trains Away From Kolkata –
If you wish to explore, make the most of your getaway and have a few days in your hand, these are some locations you can head to for a quick 3 to 4 day trip near Kolkata.
They say the best stories start at the capital. Delhi is one of the most magnificent cities to be in. Be it the food, the music, the culture, the people, the striking nightlife, everything here is full of life. Right from the Chhole Bhature to the Chandni Chowk ke Gol Gappe, buying the most beautiful dresses from Zaveri Bazaar to that lovely pair of jhumkas from Sarojini – Everything in Delhi is nothing but full of magic.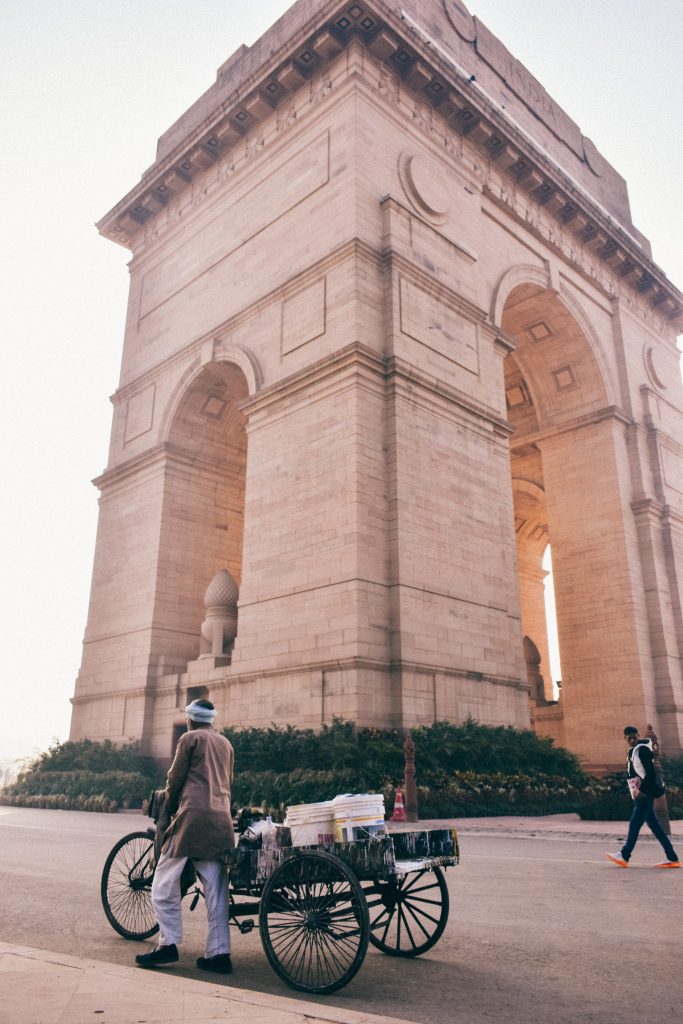 In a city that has so much to offer, here is a consolidated list of things you should do in this magnificent haven called Delhi –
– Explore the charm of Qutub Minar, one of the renowned World Heritage sites of UNESCO
– Take a walk to India Gate
– Pay your visit to the divine Akshardham Temple
– Enjoy some meals at the India Habitat Centre
– Relive history at Humayun's Tomb
– Gorge into some tempting food at Paranthe Wali Gali
– Experience the magic of peace at the Lotus Temple
Speaking of experiencing magic, here are some magical StayVista properties you must live at when in Delhi!
Famed for its fragrant tea plantations, whistling toy train rides and sloping hills, Darjeeling is one of the most loved hill stations in India. Located at an altitude of 6710 ft., Darjeeling is enveloped in the sweeping views of the Kanchenjunga ranges and the weather here is almost always a delight.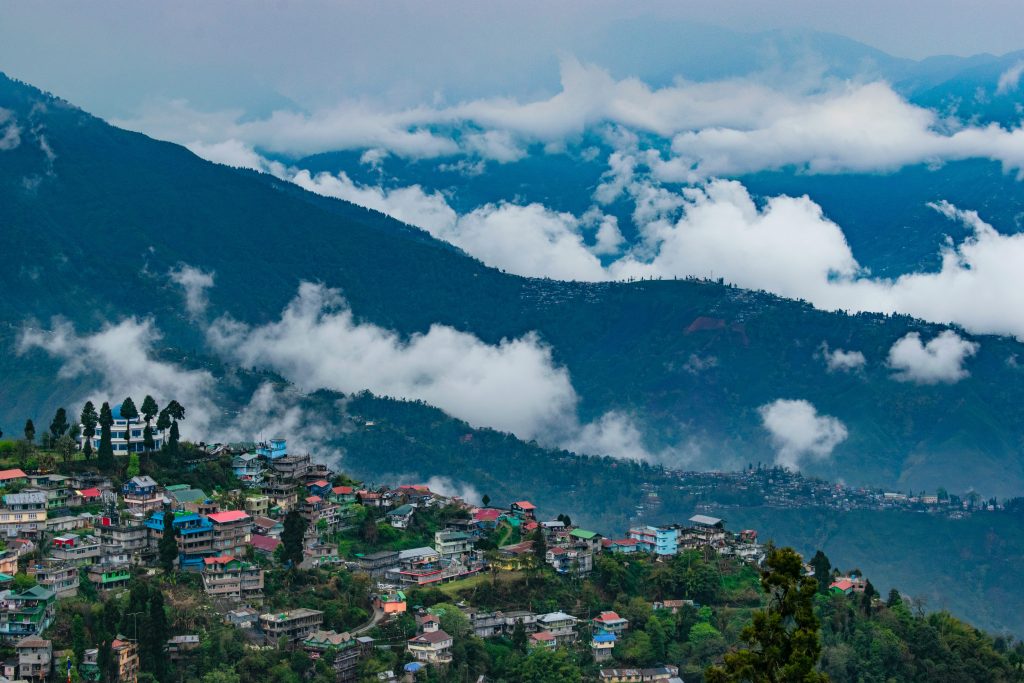 What are some things one must-do in Darjeeling?
Make sure to enjoy a toy train ride! If you love drinking chai, (which, come on who doesnt?) take a glimpse of the tea manufacturing processes at the tea plantations and refineries here. If you're looking for serenity and adventure, visit the Teesta River and try your hands at River rafting. No matter what you do, don't forget to have the best Momo's in the country at these incredible places –
Best Momos In Darjeeling –
(Make sure you take a screenshot, so you have it saved when you need it!)
Kunga Restaurant
Dekevas Restaurant
Noryang Tibetan Kitchen
Sonam's Kitchen
Kathmandu Kitchen
Looking for stays in Darjeeling? StayVista's got you covered. Click here to explore!
A 14 hour drive from Kolkata, this is probably the least discovered yet the most beautiful city on our list here. Blessed with multi-hued skies and miraculously winding hill roads, Gangtok is a dream destination for mountain lovers. With the perfect blend of urbanisation and cultural authenticity, Gangtok makes it one of the most beautiful hill stations with an abundance of natural beauty surrounding it.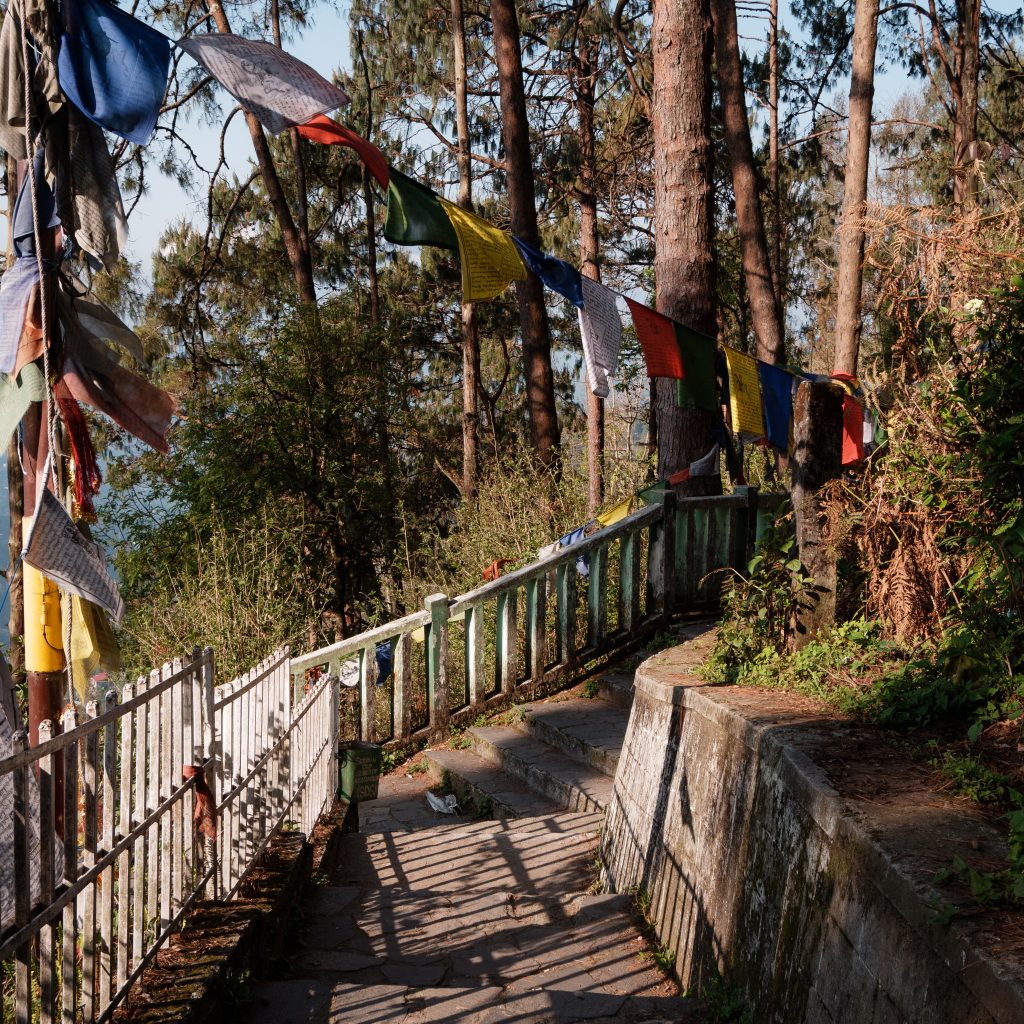 While you're in Gangtok, make sure to –
– Pay your visit to the charming Pemayangtse Monastery.
– Explore the unmatched beauty of Seven Sisters Waterfall.
– Experience the thrill of riding a Yak.
– Soothe your eyes with a mesmerising sunset at Tashi View Point.
– Shop your heart out at MG Road.
Looking for accommodation? We've got your back. Here's a list of the most luxurious StayVista holiday homes in Gangtok to make this vacation a memorable one! Click now.
India's first national park, it is known for having the largest concentration of tigers of any Indian national park. This stunning National Park is set in the foothills of the Himalayas close to the ever-famous hill station of Nainital and is so beautiful, words aren't enough to describe it.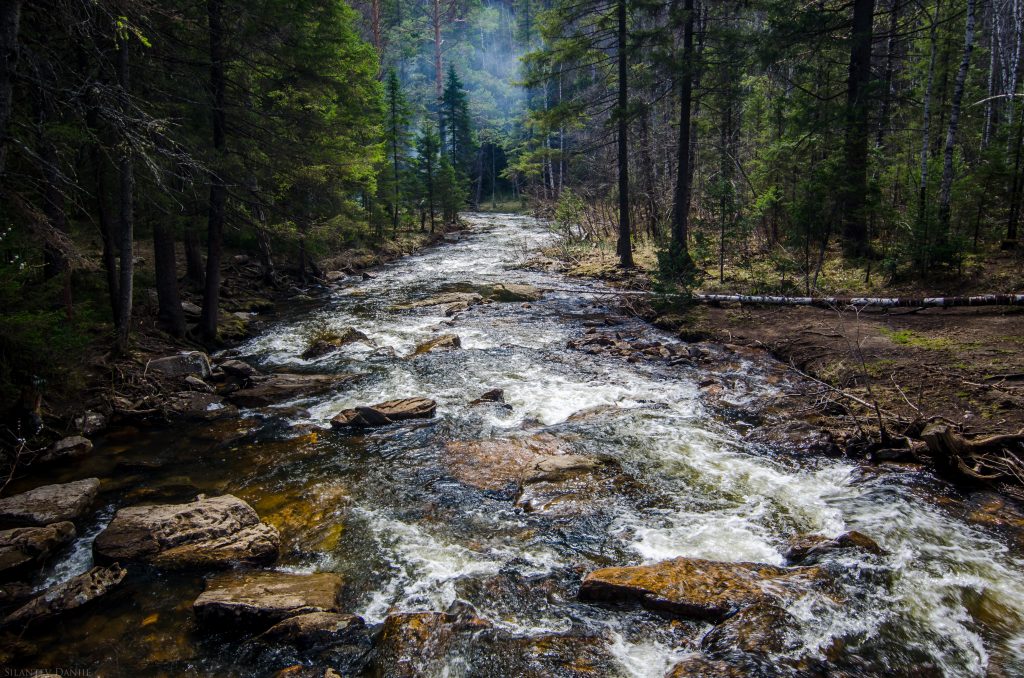 While you're in Jim Corbett, make sure to –
– Take a jeep safari through the forests and fields of Jim Corbett
– With over 650 bird species, try your hand at bird watching.
– Visit and seek blessings at the Garjia Temple
– Try a hand at mountain biking
– Corbett Museum is one of the most fascinating places in the whole National Park
– Rappelling is another exciting activity that people can enjoy
Looking to stay at a breathtaking location at Jim Corbett? Click here & explore!
5. Lucknow
Best known for its culinary excellence of the local Awadhi food, the city of Lucknow is paradise for meat-lovers. Make sure to try some of the best kebabs, curried lamb, and marinated skewered meat, as well as rich local desserts that the city has to offer and visit the Rumi Darwaza, Bara & Chota Imambara, the Husainabad Clock Tower and more to learn about the local history and culture of this eclectic city.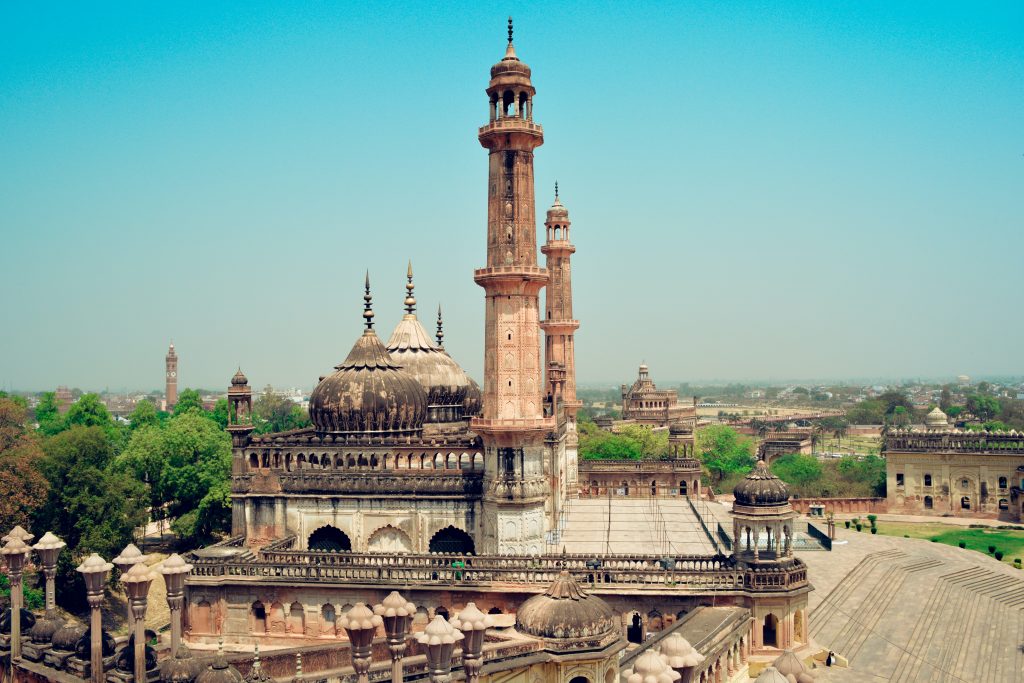 Dehradun is a beautiful town nestled in the rolling Doon Valley and at the foothills of the Himalayas. Known for its year-around pleasant climate, this little delight surrounded by high mountains and lush Sal forests is undoubtedly the best destination to stop by if you are on your way to Mussoorie. Owing to its cultural diversity, the variation can also be found in the cuisine, language and the art that it gives birth to.
When you're in Dehradun, make sure to –
– Seek the thrill of Ali Baba and the Forty Thieves in the Robber's Cave.
– Paragliding
– Pay a visit to Mindrolling Monastery
– Tapkeshwar Temple
– Enjoy shopping in the Tibetan Market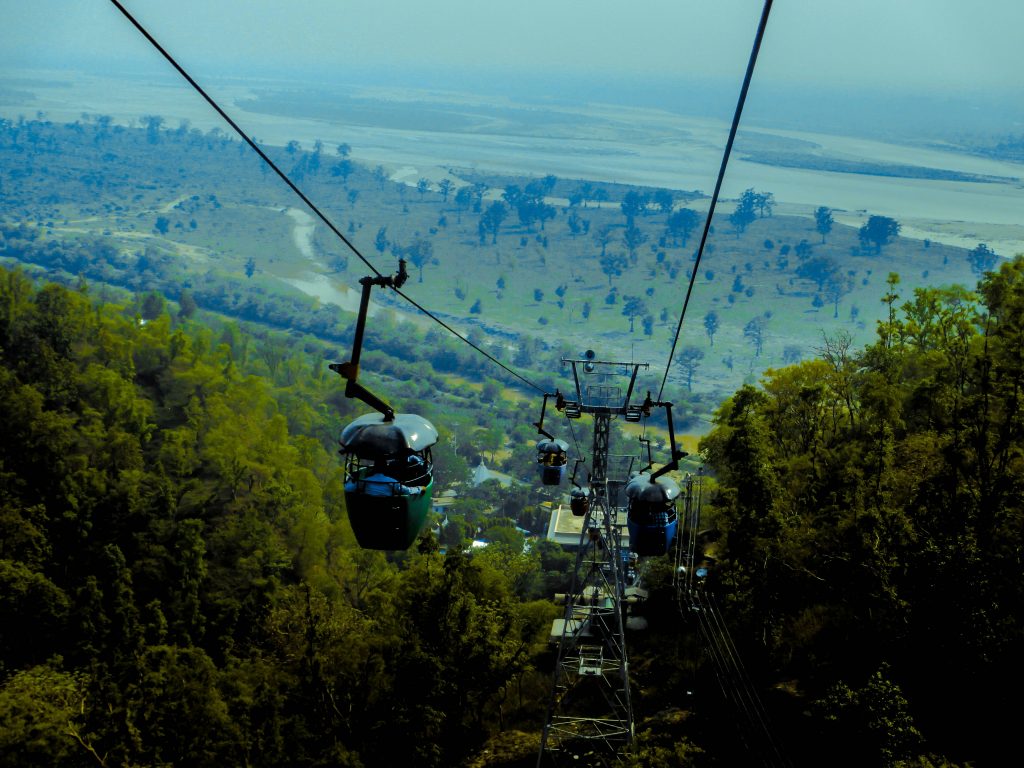 Looking for accommodation in Dehradun? We've got your back. Here's a list of the most luxurious StayVista holiday homes here to make this vacation a memorable one! Click now.