If there is a place that has surreal weather, scrumptious and delightful food and backwater experiences you will never forget, you're at the right spot as Alleppey is THE place to soak in the best of South India. Known as the Venice of India, it is home to few of the cleanest beaches, surreal backwaters, luxurious stays and culinary traditions that can only be described as magical.
1. Visit The Aruvikkuzhi Waterfalls
Aruvikuzhy Waterfalls is pristine and pure bliss. Best experienced during monsoons, this serene wonder is a must visit. There is also a temple situated right by the falls you should definitely pay a visit to!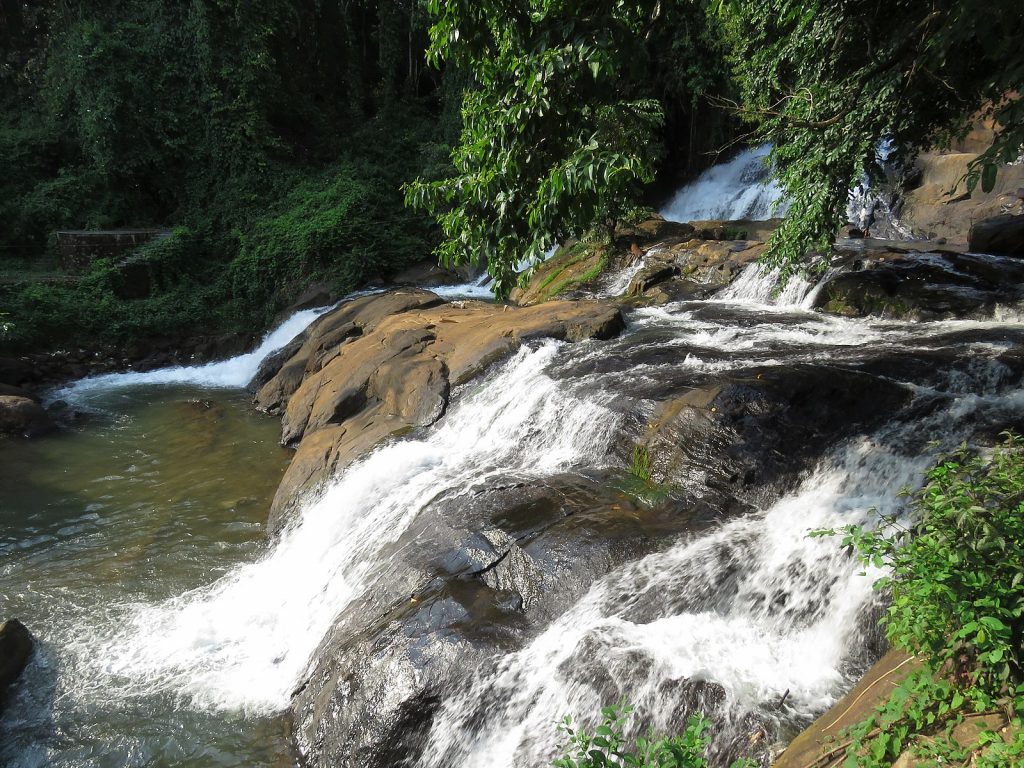 2. Redefine Serenity By The Backwaters
The Kerala backwaters are a wonder you don't want to miss. You have no idea how just hopping on a houseboat, sailing in solace by the pristine waters of Alleppey will just soothe your soul. With boats of different sizes available, no matter how large or small your group is; you will definitely find something for yourself.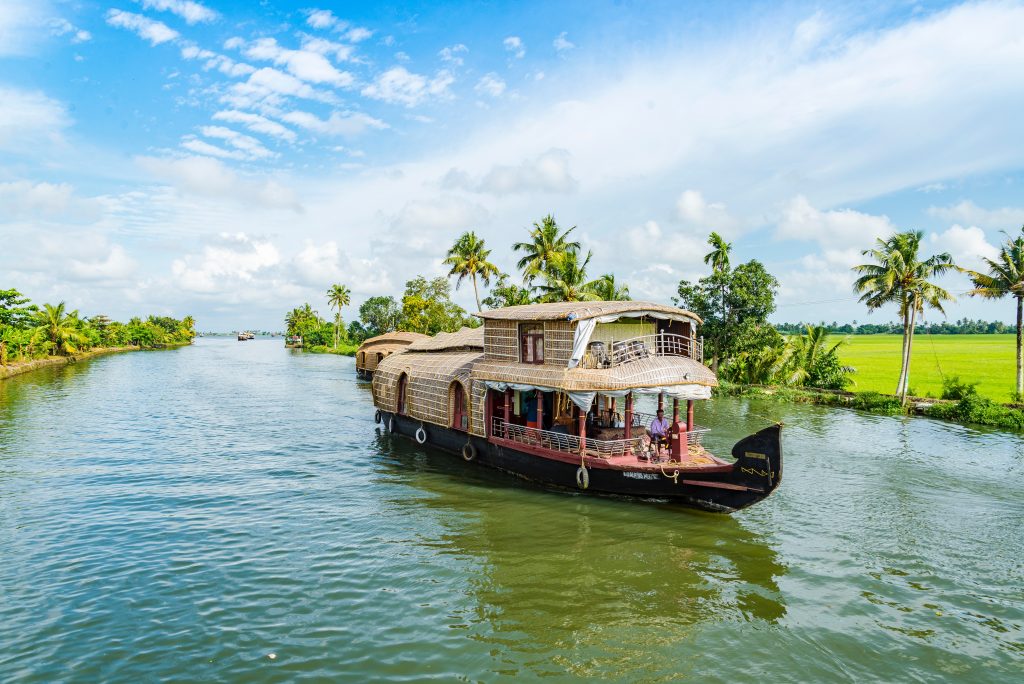 With prices starting at Rs. 7500, you can head to alleppeyhouseboatclub.com for more details and book your houseboat now!
3. St. Mary's Forane Church
Blissfully built on the banks of river Pamba, St. Mary's Forane Church is one of the oldest Syrian Catholic churches in India. Believed to have been constructed in 427 CE, it was architecturally way ahead of its time. With inscriptions, moulding and carvings that are so intricate and depict the  influence of Portuguese culture in a phenomenally mystical manner is just captivating. And the serene backwaters that the church overlooks just adds to the everlasting beauty of this place.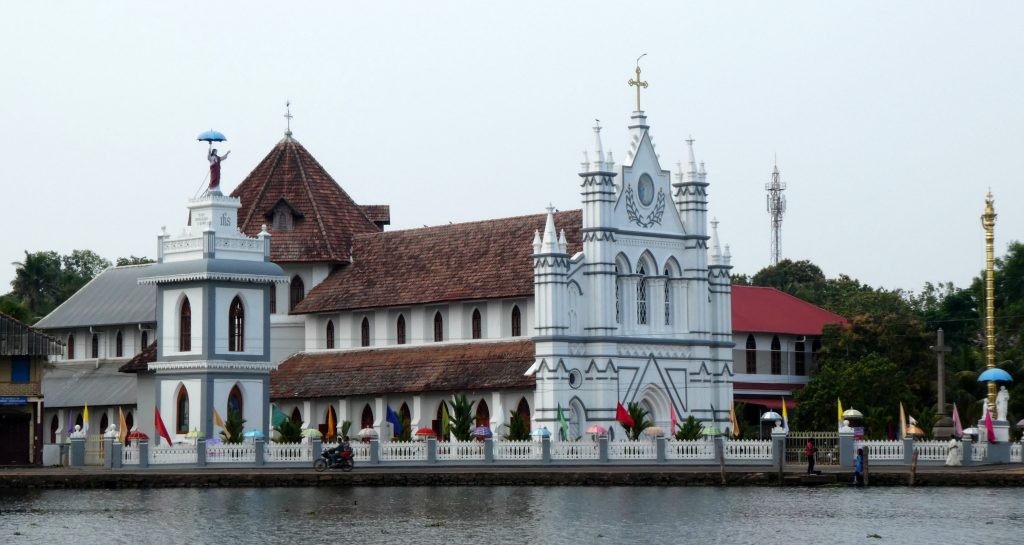 4. Best Kanjivaram In Alleppey
If you made your way to Alleppey and didn't splurge into buying a beautiful Kanjivaram piece, you are missing out! 
Here are some of the best stores in Alleppey that sell authentic Kanjivaram silk sarees and dress materials –
With an amazing collection of high quality Kanchipuram, Banarasi and sarees in the softest silk, this store is believed to hold the widest collection of premium ethic clothing.
Get Directions, Reviews, Timings & more here!
Please note, Chela Clothing is closed on Sundays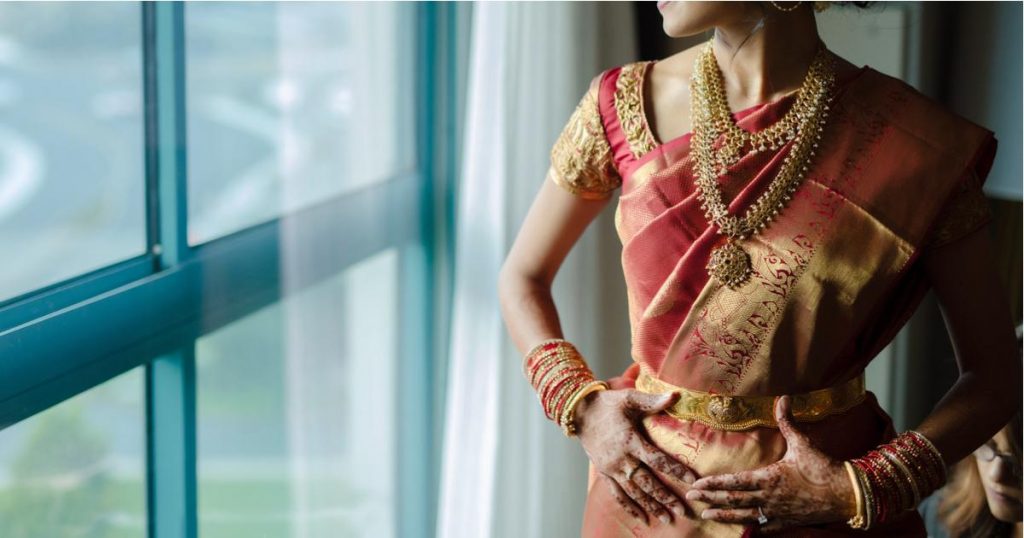 Along with a whole collection of Kanjivaram sarees and authentic cotton shirts, this store holds an inhouse handloom section where you can witness the whole process of the weaving taking place and get a closer look on how handlooms function. Shopping at affordable rates along with a fun experience, all in itself.
Get Directions, Reviews, Timings & more here!
Kavasu Aalayam Handlooms is open on all days.
A gigantic store with a different floor of men, women and a whole other one just dedicated for weddings, this is possibly one of the best stores with the widest variety of silk garments in Kochi. If you're travelling by flight and are going to stop by Kochi, this store is definitely a MUST visit – especially if you've got a wedding round the corner.
Get Directions, Reviews, Timings & more here!
Seemati, Koachi is open on all days.
5. Ambalapuzha Sree Krishna Temple
Known as the "Dwarka of the South" this temple dedicated to Lord Krishna was built between 15th – 17th AD and is located in the heart of Alleppey. A must have at this temple is the Pal Payasam. This sweet offering is so delicious that it is supposed to be booked in advance early in the morning. Given at around 1:30PM, you may have a chance to get your hands on it without the booking as well, depending on the availability.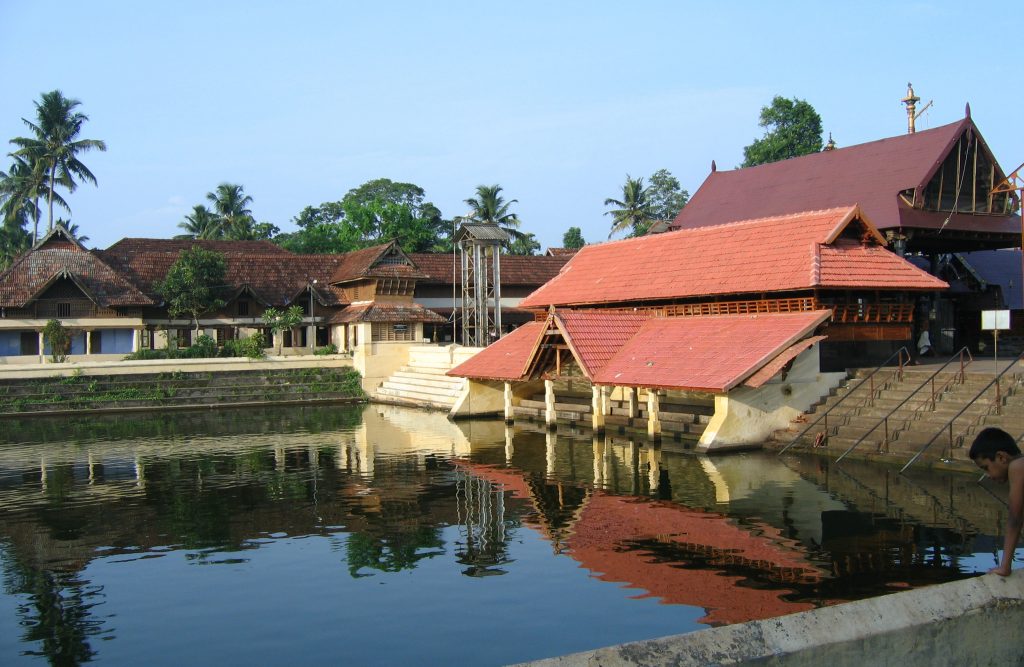 Although you can wear normal clothes in the temple, if you wish to enter inside the 'Garbhagriha' of the temple where Bhagwan Krishna is situated, men should be wearing a dhoti and women need to be in traditionals. (Maybe that Kanjivaram you bought could be of use here! 😉
6. Best Beaches In Alleppey That Are Clean
A serene beach best known for its unending stretch of gleaming, golden sand on the coast of Alleppey; it is one of the cleanest beaches in Kerala with very few tourists.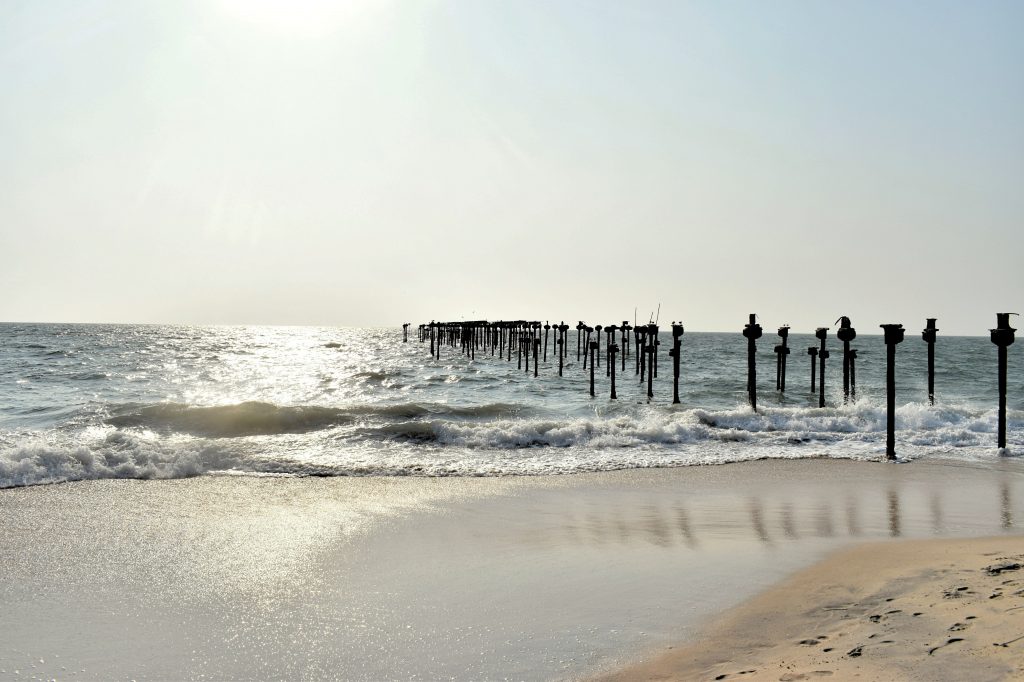 Here are some StayVista villas you can stay at that are very near to Punnapra Beach
Another less frequented beach by tourists, this is one of the best beaches and also known as the fishing paradise of Alleppey. If you wish to enjoy some authentic fish delicacies, you will find ample options around the Marari beach.
Though a little filled with tourists at most times, Alappuzha or Alleppey beach is definativkt a must-visit for the experience of it. The beach-side stalls serve and sell things that are one-of-a-kind!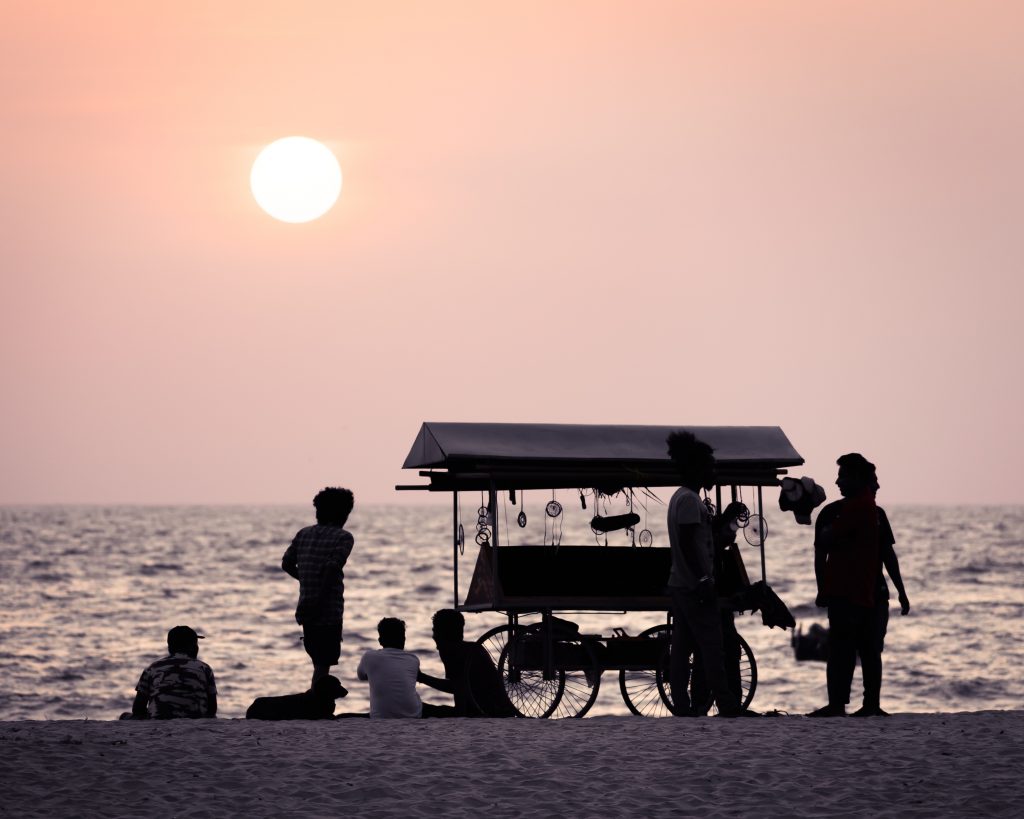 There are a myriad of fests that happen at Alleppey beach all round the year including the Sand Art Festival, Alappuzha Beach Festival and so many more that the locals and tourists would be happy to share about.
7. Nehru Trophy Boat Race
Conducted on the Punnamada Lake, people from all over the country come to watch this wondrous race as it is a once in a lifetime experience. With tickets easily available on Paytm Insider, you can head to https://nehrutrophy.nic.in/pages-en-IN/index.php for the required dates so you can experience this finance boat racing tournament!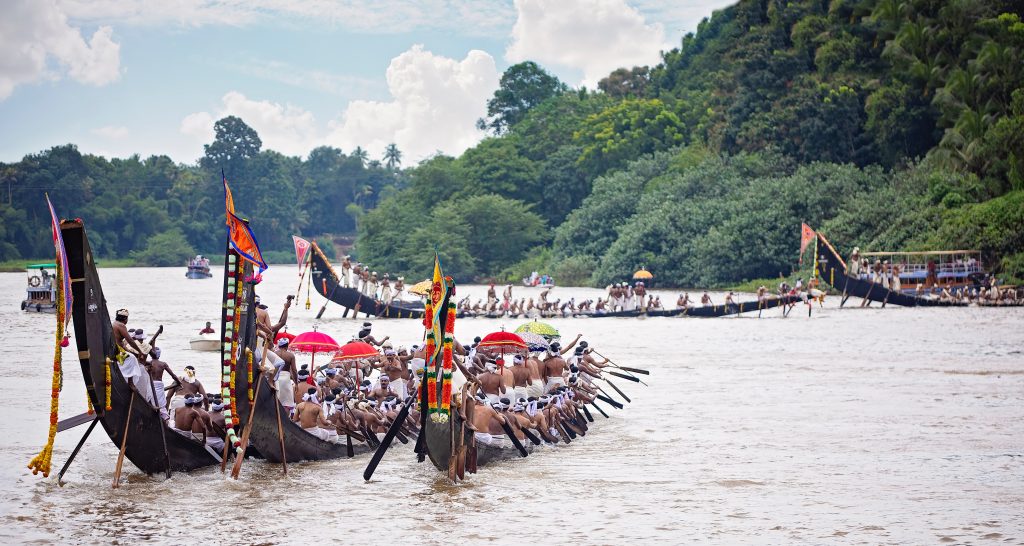 8. Alleppey Lighthouse
Built in 1862, the Alleppey lighthouse is a major tourist attraction that is a must visit in Alleppey. Visitors can access the lighthouse between 3:30PM to 04:30PM with a minimal entry fee. If you've never seen and experienced being at a lighthouse, this will definitely be a fun experience.
Please note that to enjoy the exhilarating view from atop the lighthouse, there are a good number of steps to be climbed. Hence, this place wouldn't be advisable for senior citizens and young children.
9. Best Spices In Alleppey
Mullakal Street is known to sell not just the best spices, but also is known as the best local market in Alleppey. If you wish to truly explore the street food and explore Alleppey the local way, head to Mullakal Market!
10. Best Spas In Alleppey
Known for the best Ayurvedic spas in the country, Alleppey sure has a record-breaking number of Spas and massage therapy options you should definitely explore when travelling here.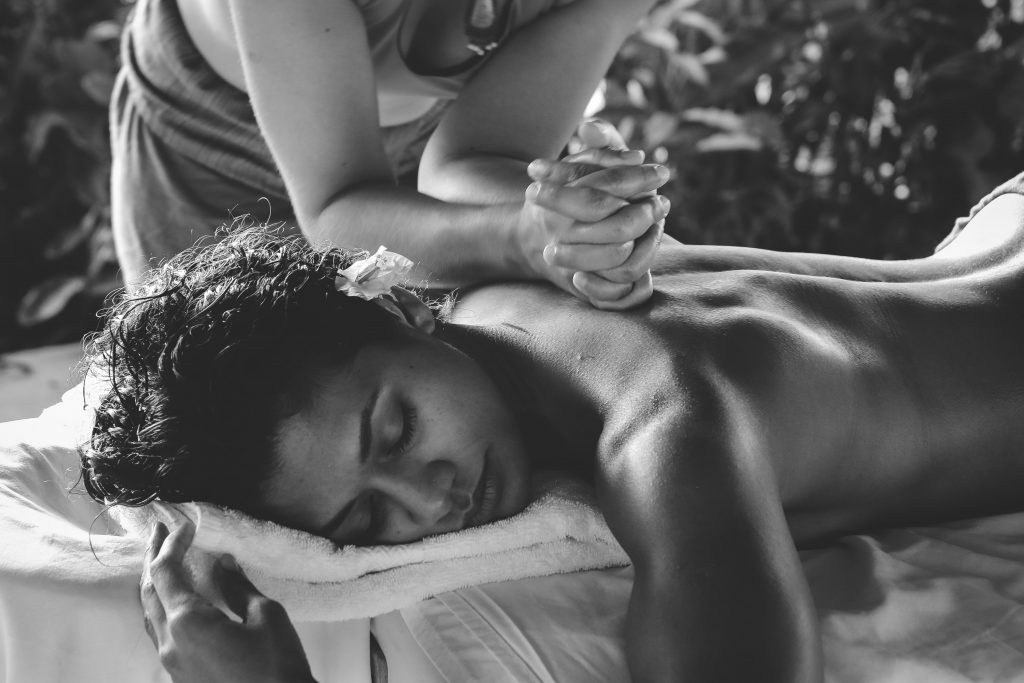 Salon de R, Spa and Makeup
A whole new experience of reviving, refreshing and radiating unfolds at Salon de R. This place holds the highest level of service, a creative atmosphere, the best artists and the newest range of treatments that will not cease to surprise you
Get Directions, Reviews, Timings & more here!
Essence Spa – Ramada Alleppey
With more than 7 years in the business and the trust of Ramada, your experience at Essence Spa will totally be worth it.
Get Directions, Reviews, Timings & more here!
Santhisukham Ayurveda Panchakarma Centre
Let loose of your stress as this is definitely one of the best Ayurvedic massage centres in the country. With 200+ mindblowing Google reviews and a rating of 4.6, this place will send you to zen mode!
Get Directions, Reviews, Timings & more here!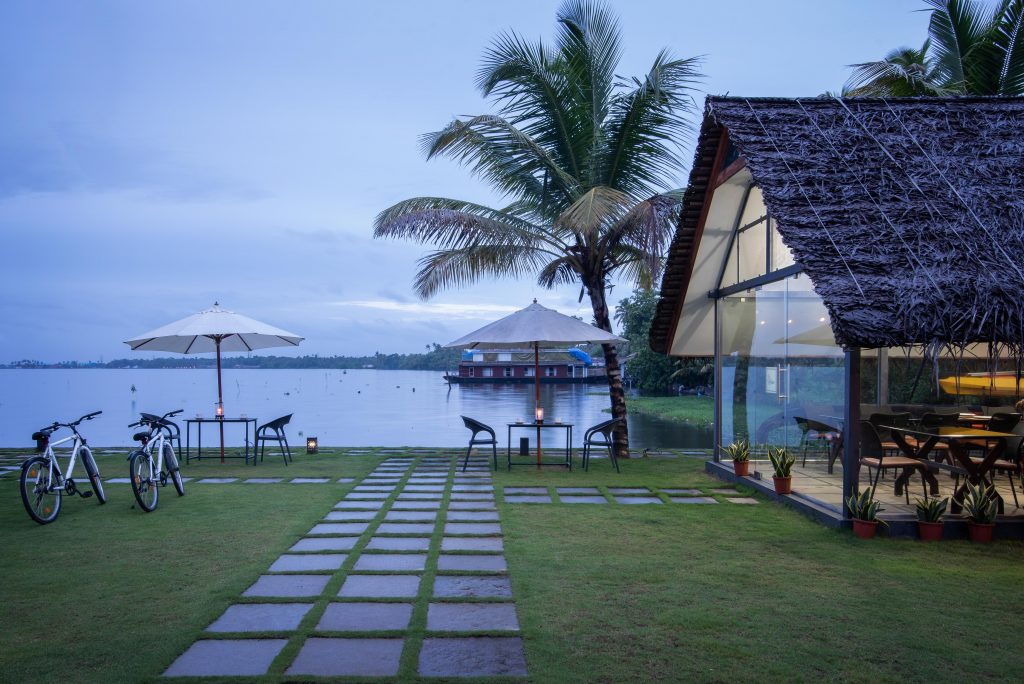 Also holding a 4.6 Google rating is StayVista! With a collection of the most fabulous homes spread across the country, click here to live luxurious!
11. Best Places To Eat In Alleppey
Alleppey might be one of the most amazing places to relish the best coastal flavours of our country. Known for its quiet & serene aura, Alleppey has some spectacular famous food joints that are a must visit! 
Ayodhya Seafood Lunch Home
Authentic and super affordable, this place is known to serve the most delicious fish curry & rice.
Get Directions, Reviews, Timings & more here!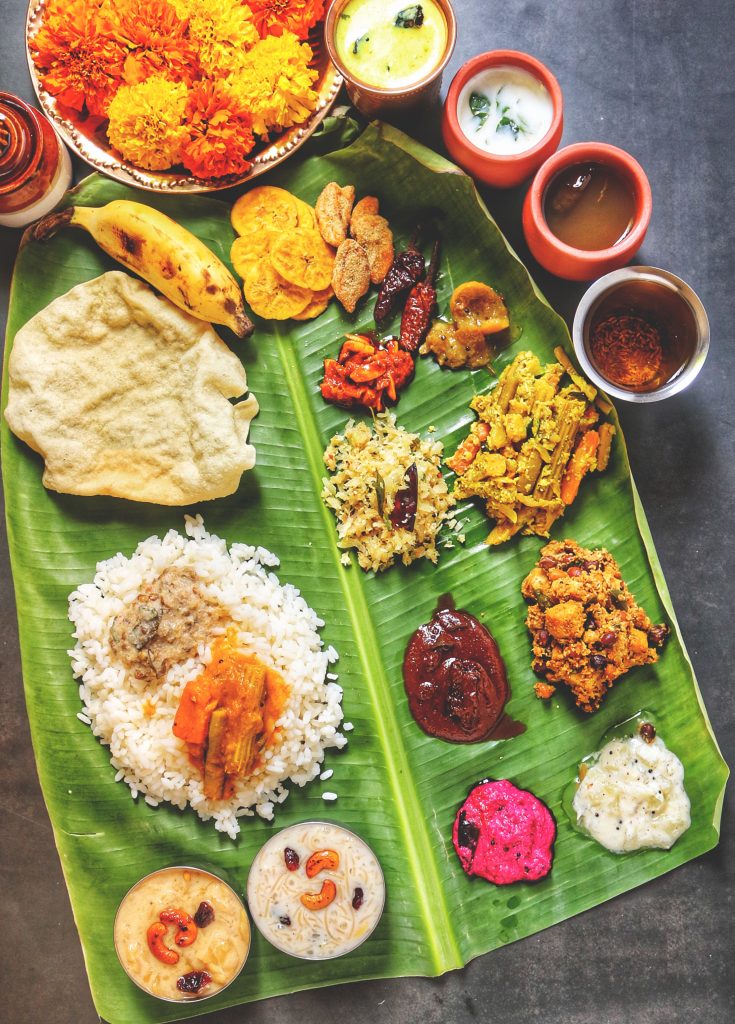 A gem so famous, it might be a tedious task to even grab a table at Halias. With unending kinds of pickles, mutton delicacies that are a delight and a whole menu of irresistible dishes to choose from, This place is definitely a must-visit.
Get Directions, Reviews, Timings & more here!
Known more for its continental food, you will find yourself in seventh heaven as you relish the finger-licking food this place has to offer.
Get Directions, Reviews, Timings & more here!
Best Time To Visit Alleppey
November to February would be the best time to visit Alleppey. The climate is pleasant, and fluctuates between 17-32°C. It is the perfect time to enjoy the backwater houseboat experience to the fullest.
But no matter what time of the year you visit this heavenly town, StayVista has various offers to make your stay in Alleppey affordable, luxurious and memorable here!
Click here to view our accommodation options in Alleppey!