The winter months are synonymous with snow and vacations, travellers seek a break from monotony and head over to the rising peaks of north India – be it Manali, Kasauli, Shimla, Mussoorie or Dalhousie. These mainstream crowd-flocking tourist destinations are certainly beautiful, however, India boasts so many more underrated, unexplored and untouched hamlets, one of them being Auli. Auli hill station is a small, quaint town at an elevation of 9,200 ft. above sea level, in the Chamoli district of Uttarakhand. It is a contrasting yet soothing balance of solitude and adventure.
Its strategic location promises surreal panoramas of the mountains, whilst the activities it hosts are on the extreme end of the spectrum. Skiing in Auli is one of the most popular tourist attractions, along with treks, snowboarding trails and hikes. And during the year-end, Auli gracefully takes over the role of being one of the most beautiful destinations in India. Auli in December is an exhilarating experience, covered in a pristine white blanket of snow, resembling an intricate brushstroke-laden painting.
Auli tourism certainly thrives on its known skiing resorts and Auli ropeway, however, there is so much more to this hamlet than just that! Here's everything you need to know – the best sights, places to visit in Auli, places around Auli, how to reach there and more.
How to Reach Auli
Places to Visit in Auli
Places to Visit near Auli
How To Reach Auli – The Journey
The journey to Auli has been described as being one of the most entrancing trips – and we can only imagine. If we go anything by the pictures, Auli's roads are winding, with snow-capped peaks peeking through on either side and coniferous-forest-cradled terrains. Auli's cool revelry is almost too charming, nudging you and almost pulling you into a trance. The resplendent mountains cannot be stated enough, and the awe-inspiring landscapes are simply a cherry on top.
Auli is well-connected to Uttarakhand's major towns and cities. Here's how you can reach Auli by road, train or flight.
Nearest Airport – Jolly Grant Airport
This airport is approximately 268 km. away from Auli. The airport is very well connected to the major metropolitan cities and from the airport, there are taxis available to Auli.
Nearest Railway Station – Rishikesh Railway Station
This station is approximately 264 km. away from Auli. Rishikesh has frequent trains from all the major towns and cities, and ample of buses and taxis are available to Auli
By Road – There is a choice of buses and taxis available from Uttarakhand's major cities and towns.
During the months of December to Mid-march, the roads from Joshimath to Auli are shut owing to heavy snowfall. There is a cable car from Joshimath to Auli – during the winters the last cable car leaves at 4:20 pm and during the summers, the last cable car leaves at 5:30 pm.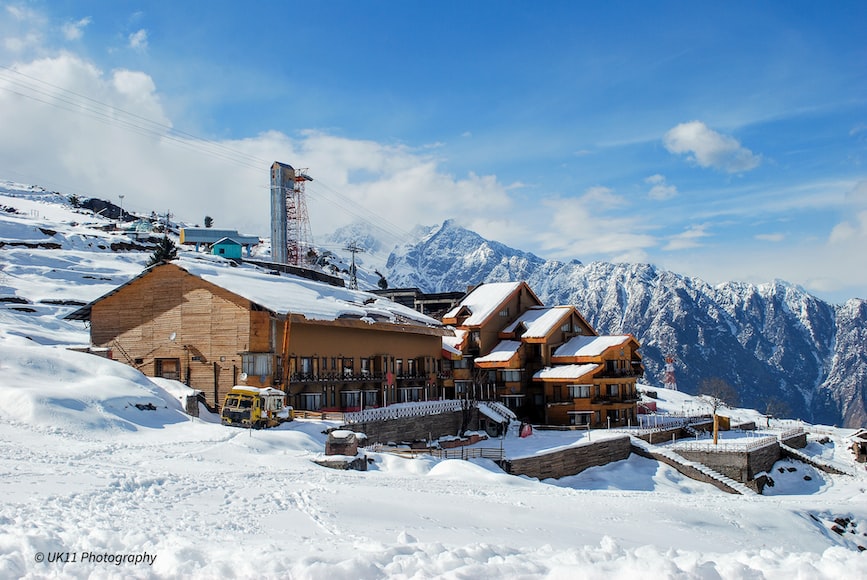 Places to visit in Auli
The slopes of Auli hold many secrets – be it in its bylanes dotted with stone houses, insulated windows or one of the best snows you will witness ever. As whites take over this beautiful hill station, you will be in a peaceful haven of your own. Here's a round-up of the top 5 places to visit in Auli in December –
Auli Artificial Lake
This lake is a testament to the fact that man-made lakes are not only limited to metropolitan cities but can also be found in the mountains! Located in the Dang Village of Uttarakhand and recognised as one of the most famous tourist hot spots, this lake is one of the best places to visit in Auli.
The lake itself is swathed in the great Himalayan ranges, and during snowfall in Auli in December, the sight is almost paradisiacal, and certainly an experience you will cherish forever. Also known as the Chenab lake, this lake sprinkles artificial snow on the ski track, when there's less snow. What's more? Its gorgeous beauty definitely makes up for the unmotorable road leading up here.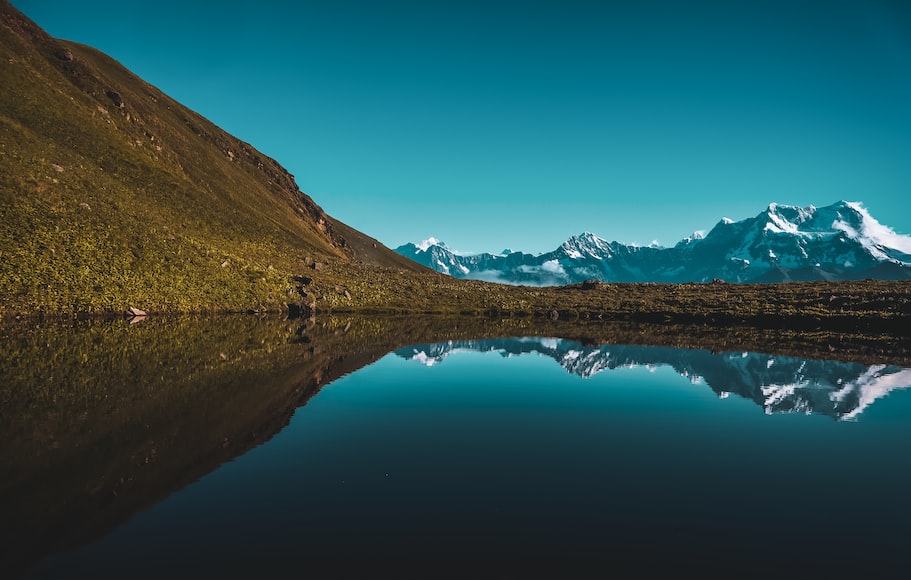 Gorson Bugyal
Skiing in Auli is one of the most famous things to do here, and Gorson Bugyal is one of the most famed skiing destinations in Auli. Located at a staggering altitude of 3519 ft. above sea level, Gorson Bugyal is a hit amongst skiing and trekking enthusiasts. Visited year-round, during the winter months, this trek route is covered in a pristine blanket of snow, and otherwise is always soaked in lush greenery – a bewitching sight either way! Given the easy terrain, even beginners can embark on these treks!
Auli Ropeway
Get ready for the second longest cable rides in Asia – Auli Ropeway. This ropeway takes you from Joshimath and Auli, i.e. from 4,500 ft. above sea level to 9000 ft. above sea level in minutes! Capture the glistening Nanda Devi Peak and savour the astounding panoramas of Sanjivani Parvat – all with your own naked eyes. And if you are travelling to Auli in December, you can only imagine the sights and views.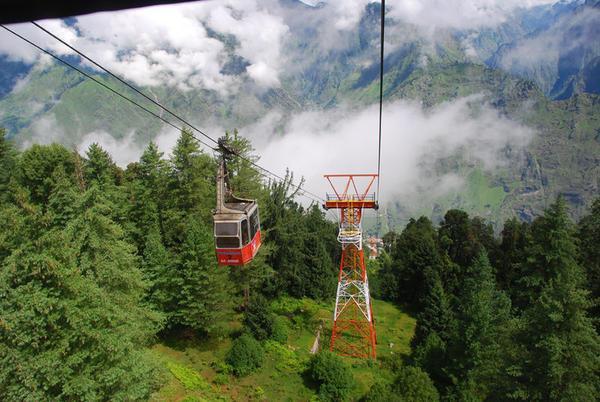 Nanda Devi Peak
One of the most difficult places to access in Auli in December, however, worth every effort and penny, Nanda Devi Peak is perched at a height of 25, 646 ft. This peak is touted to be the 23rd-highest peak in the Indian Himalayas and the second-highest peak in India. Travellers must visit the national park housed within the area which is a UNESCO world heritage site. If you are lucky, you will spot snow leopards, along with the Asiatic black bears and the Himalayan brown bear.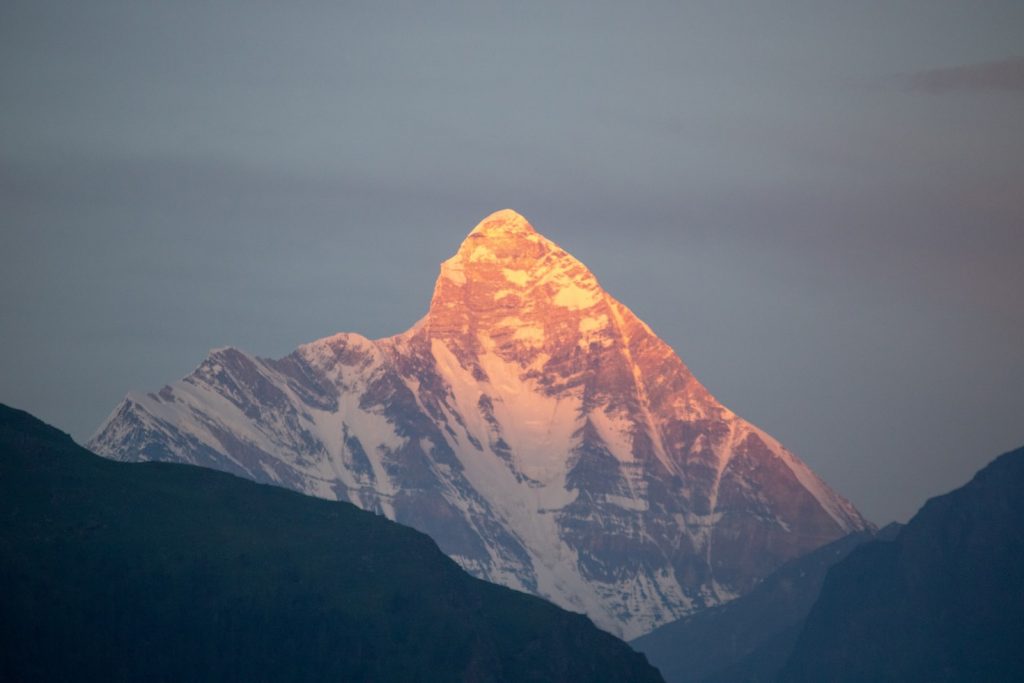 Chattrakund Lake
Trekkers – rejoice! Auli is known for its variety of treks and trails and Chattrakund is certainly no exception. During the winter months, this lake is almost turns into a private haven. You can trek up to the lake from Auli, which is a fairly easy trek up. One of the most astonishingly beautiful lakes, Chattrakund Lake must be on your itinerary, especially if you are visiting Auli in December.
Places to Visit Near Auli
Auli in itself is a small hamlet, with a handful of activities to do. Hence, whilst you are here, you might as well explore the other parts of North India.
Haridwar
Haridwar to Auli – 291 km., approximately 7 hours by road
Things To Do In Haridwar – A Quick Round-up
Devour the delectable street food of Haridwar, be it the Aloo Puri or Kachoris
Seek blessing and visit the many temples housed in the city
Indulge in street shopping, buy books, idols, glass bangles and sweets
Witness the Ganga Aarti at Haridwar
Meditate and relax amidst the calm serenity of Haridwar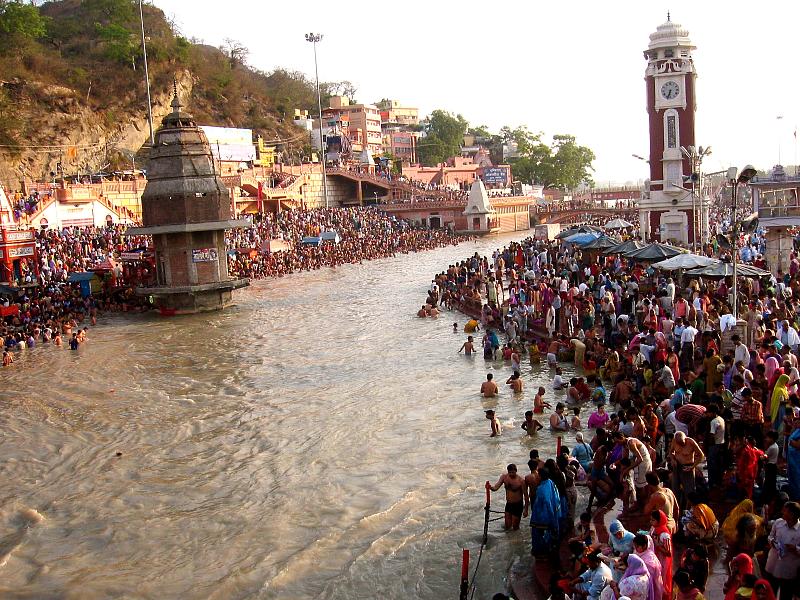 Rishikesh
Rishikesh to Auli – 268 km., approximately 6.5 hours by road
Things To Do In Rishikesh – A Quick Round-up
Experience river rafting in the waters of Rishikesh
All adventure seekers can opt to go on the Giant Swing, and swing like a pendulum against the panoramas of Rishikesh
Experience the thrill of riding a hot air balloon in the beautiful skies of Rishikesh
Seek blessings and attend the Ganga Aarti at Triveni Ghat
Pay a visit to the famed Laxman Jhula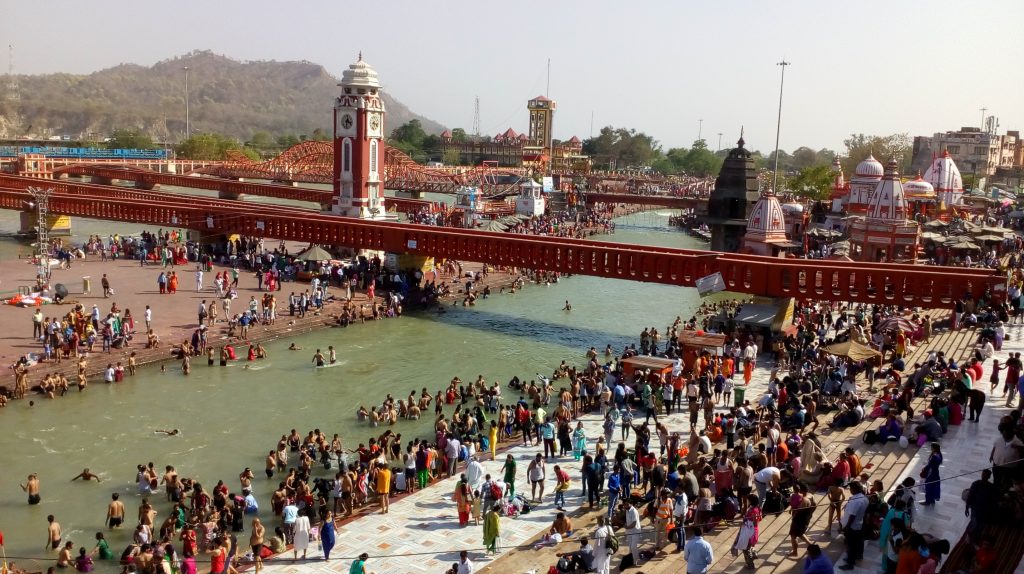 Dehradun
Dehradun to Auli – 305 km., approximately 7.5 hours by road
Things To Do In Dehradun – A Quick Round-up
Thrill seekers can visit the iconic Robbers' Cave and relish a piping hot plate of maggi
Go on a paragliding adventure and enjoy the transcendent views of Mussoorie, Tehri
Bask in the solitude, peace and quietude of Mindrolling Monastery
Visit Sahastradhara, its waterfalls and caves – a trip to Dehradun is incomplete without this
Go shopping in the famed Tibetan market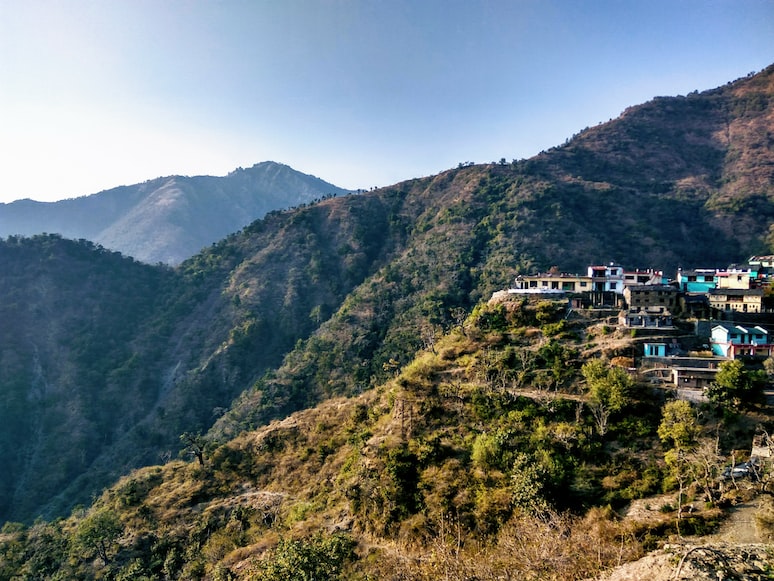 Mussoorie
Mussoorie to Auli – 312 km., approximately 7.5 hours by road
Things To Do In Mussoorie – A Quick Round-up
Witness the beauty of the cascading Kempty waterfalls
Trek up to the Gun Hill – one of the most famous tourist hot spots of Mussoorie
Go Shopping at the Mall Road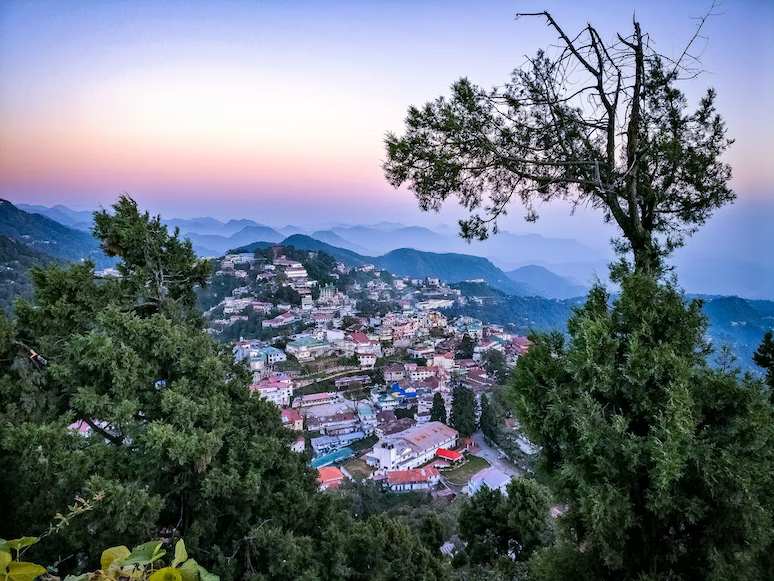 Here are a few frequently asked questions –
What is the best time to visit Auli?
The best time to visit Auli is in December, when the entire town is covered in a pristine blanket of snow and when Auli shines bright under the winter sun.
What is Auli famous for?
Auli is famous for its hiking and trekking trails and its abundance of skiing resorts.
How many days are enough for Auli?
This really depends on the number of places you want to visit, however, 4 nights and 5 days are generally enough for Auli.