With restrictions finally easing, it's safe to say that the time to plan out a much-awaited travel schedule is upon us. Having been isolated from the clear blue skies and greenery, constrained to our homes, who among us isn't itching to travel? With the monsoon season comes excellent opportunities for unique experiences all over India. From the misty peaks of Panchgani-Mahabaleshwar to the lush beaches of Goa, under the blanket of rainfall lies a myriad of exciting travel opportunities. Read on to find which place is best to visit in monsoon + travel tips!
Lonavala
Among the top few places to visit in monsoon in Maharashtra, this hilly destination transforms into a pluviophile's paradise during the monsoon season. Lonavala is well connected and is a short drive from Mumbai and Pune, and among the most convenient and best places to visit in monsoon near Mumbai. There are plenty of exciting activities unique to this time of year, from camping at Pawna Lake to treks up Forts and viewpoints. Visapur Fort is lovely during the monsoon with its flowing waterfalls. With water activities and adventure parks in tow and hot chai and pakoras served by local vendors, Lonavala thrives in the rain. 
Villas in Lonavla: Villa Maira, Mantra, Villa Foresta, Villa 123 at Canary Farms, The CinCin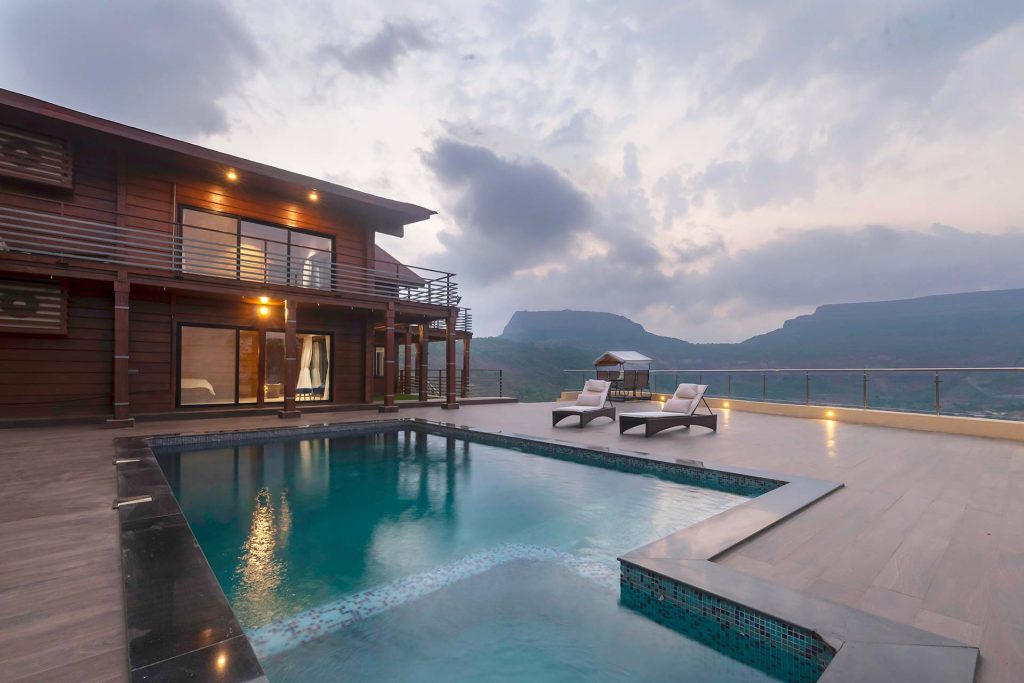 Alibaug
Perhaps best known for its beaches, Alibaug has become a playground for India's elite. However, there's more to the coastal town than its beaches; with a rich and unexpected history, the area offers plenty of reasons to explore. Alibaug's lush gardens and greenery takes new life during the rainy season. The sea, however, becomes rather rough; it is advisable to stay away from the water. Alibaug can be reached via the Mumbai-Goa Highway (NH-17). The journey takes three hours from Mumbai, depending on traffic. During the monsoon, the main attraction at Alibaug is the Kolaba Fort. In the centre of Alibaug town, the Magen Aboth Synagogue on Israel Ali (the original Jewish lane) still operates. There are numerous other old forts, churches, synagogues, and temples all waiting to be explored in and around Alibaug. Apart from these, Alibaug offers plenty to shopping enthusiasts. Mandwa Port, a recently developed jetty, is a cluster of upscale boutiques made from recycled shipping containers. During the monsoon, when the crowd is elsewhere and the lush town breathes new life, Alibaug becomes a haven. It is undoubtedly among the best places to visit in monsoon for couples!
Holiday homes in Alibaug: Pranaam, Amara Villa, Kay Villa, Breeze On The Beach Villa, Hamptons Charm, Gatsby House, Wander Beyond, Magnolia Villa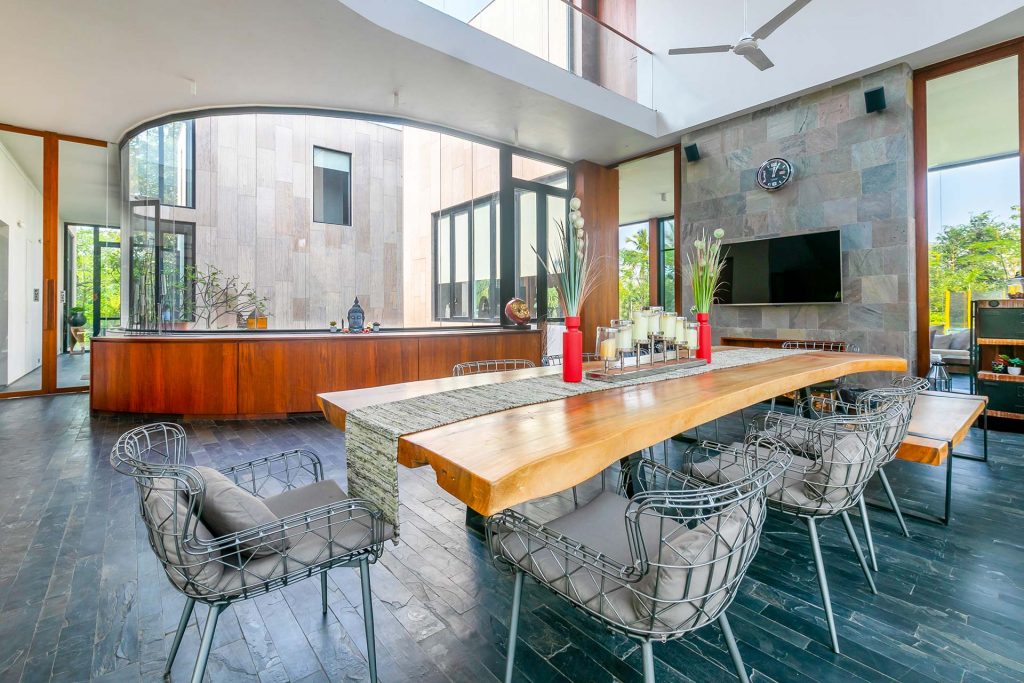 Panchgani-Mahabaleshwar
Twin hill stations located a couple of miles away from Mumbai and Pune, Panchgani – Mahabaleshwar are normally seen as a summer escape, a quick respite from the heat atop the hills. However, during the monsoon season, the location can be near-mystical, with fresh mist seemingly suspended in the air; the rolling green hills of the hill station take new life. The drive itself to Panchgani-Mahabaleshwar might very well be one of the best experiences to offer. A scenic route, the trip provides plenty of views of spontaneous waterfalls and lush greenery in the monsoon season. Once there, the misty weather, rainfall and abundant greenery offer a cosy rejuvenating getaway. Known for its strawberry plantations that are open year-round, one can experience jams, preserves, marmalade, toppings, syrups and squashes – every kind of strawberry delight imaginable. Freshly plucked from the garden, this is not to be missed.
Holiday homes in Panchgani-Mahabaleshwar: Grande Montana, Otonia, Cowboy Castle, Ecovilla, La Petite Maison Villa
Goa
On the Konkan coast of India, Goa receives a lot of rain during the monsoon season. The three rivers of Goa – Chapora, Zuari, and Sal are all brimming with life. The constant downpour provides for green sights everywhere. With full ponds and cool weather, Goa in the rainy season is picturesque. Goa needs no introduction, being India's go-to escape. In the monsoon, however, Goa is relatively deserted. The rains bring with it plenty of unique experiences; springs and waterfalls are in full force, lush greenery, clean and empty beaches, and river cruises become even more romantic. Unlike peak season, Goa becomes easily approachable during the monsoon. With plenty of off-season discounts and availability, a Goa trip during these months seldom requires any planning.
Holiday Homes in Goa: Ashore By Vista, Vista Beaumonte, Bella Norma, Bohemian Villa, Azure Assagao, Isle View, The Portugal Renaissance, Tropical Dreams, Vintage Hideaway, Aquamarine Breeze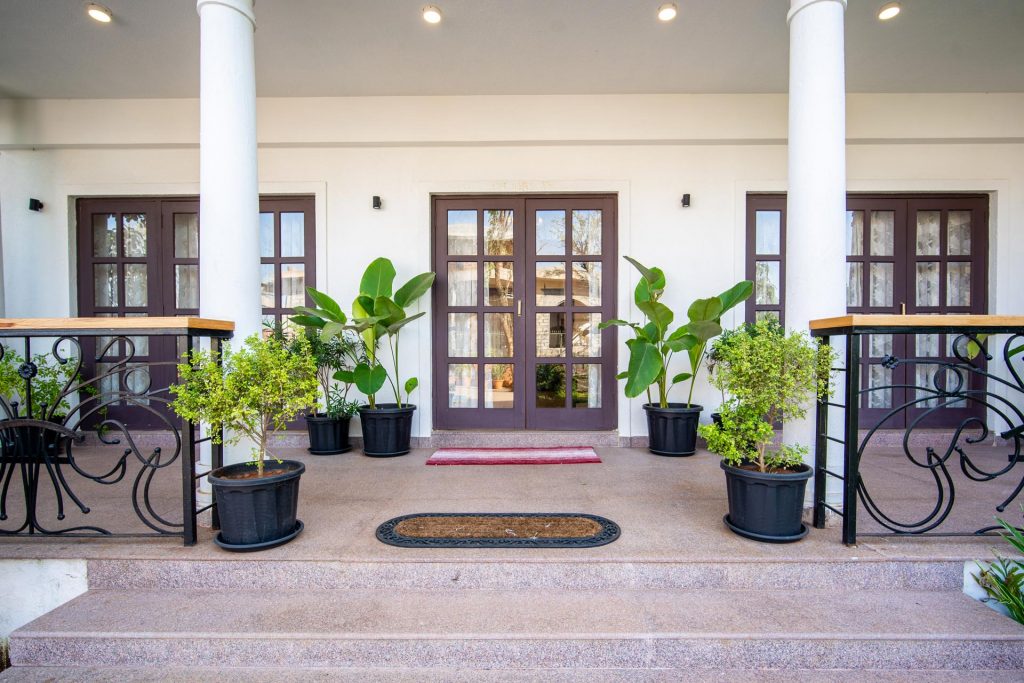 Mussoorie
Offering misty and peaceful respite, the hill station in Uttarkhand provides a quiet escape from the chaos of the city. While many adventure parks and activities are closed during the monsoon, the scenic views of the hills and misty treks more than makeup. With moving clouds that you'll often find yourself walking through, combined with Mussoorie's unparalleled greenery, it truly is an experience to behold. Food tastes better at 6000 feet. Or maybe it's the view. Either way, there's not much that can beat steaming hot 'Bhutta', corn or Maggi, freshly prepared as you take in the panorama with your favourite people. The town also has a bustling restaurant scene from South African to Tibetian food- you'll have culinary surprises at every corner. Mussoorie can be easily accessed from nearly anywhere in India through Dehradun's airport. In addition, there are direct flights from Mumbai and Delhi. From Dehradun, many buses will take you to Mussoorie. Of course, you could always hire a taxi as well.
Villas in Mussoorie: Pax And Opis, The Brigadiers Cottage, Mellow Cottage, Amala – Kanatal, Cottage In The Clouds, Banjara Dreams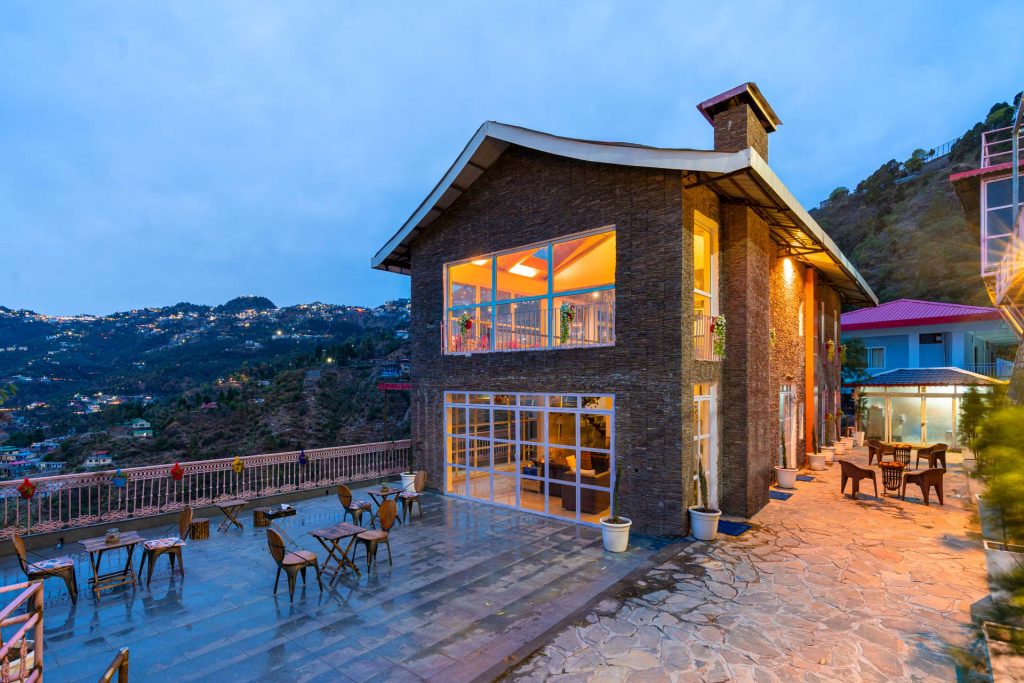 Coorg
Fondly known as the "Scotland of India", Coorg is known for its stunning vistas and plantations. Whether you are an adventure seeker or a nature lover, Coorg has plenty to offer. With lush green scenery, rolling foggy hills, stunning waterfalls and enchanting tea and coffee plantations, Coorg in the monsoon is an experience that cannot be missed. The monsoon season, lasting from June to September, is one of the best times to visit, with fantastic weather ranging from 22-26 degrees. Coorg offers plenty of activities in the rainy season, from treks such as the Irupa Falls, a hidden treasure and Bisle View Point from where the sunrise is truly majestic, to white water river rafting, there's plenty to experience. While Coorg doesn't have an airport, it's a couple of hours drive from Bangalore and Mangalore, the latter being the closest connection. As a result, Coorg in the monsoon comes to its own, opening up a new breath of life to its visitors.
Villas in Coorg: Tall Silver, Crystal Homestay, Clover Holiday Village Kodagu, Green Pastures, Acacia Villa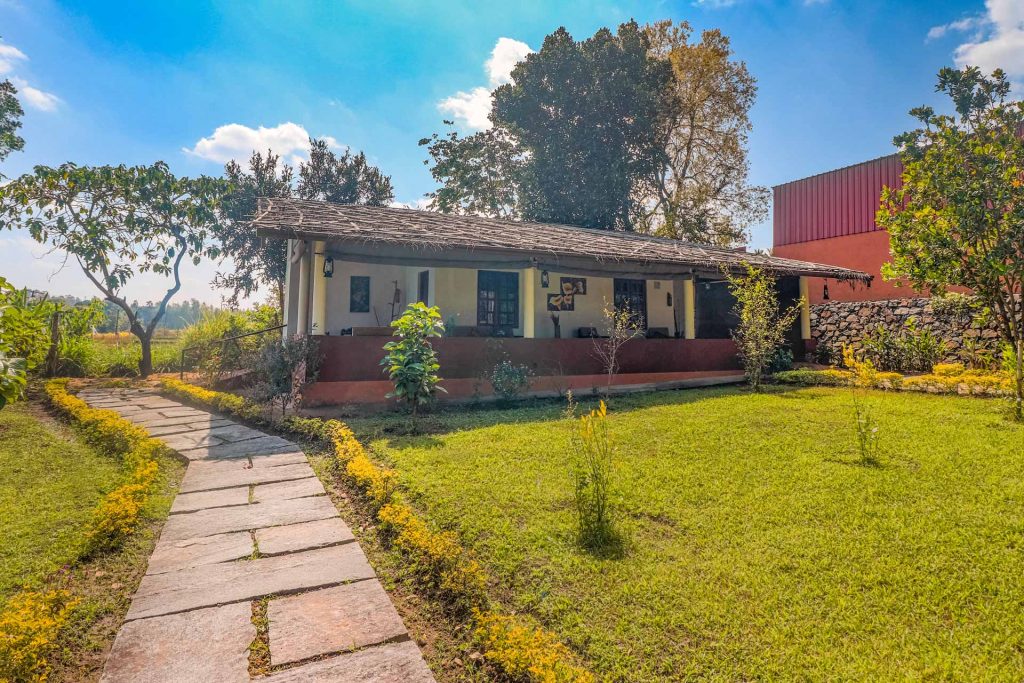 Alleppey
After a scorching hot summer, the monsoon brings with it some much-needed respite. From July to September, the Alleppey rain can be quite charming, with frequent calm showers a welcome break from the sun. Visually, Alleppey is stunning during this season. The rains bring new life, turning the leaves to new shades of green, plants and flowers bloom, showing off their best colours. There's plenty to do in Alleppey in the monsoon, from relaxing ayurvedic spas to lazy houseboat cruises and delicious seafood and curries. Onam, a famous festival, is celebrated during the monsoon as well. Alleppey can be easily reached from the Cochin International Airport, a 75-kilometre drive from there.
Holiday homes in Alleppey: The Backwater Heritage, The Rain, Shalom Villa, La Riva Heritage Villa
Nainital
If you are on the lookout for a tranquil monsoon getaway, then Nainital is it! Northern hill stations during the monsoons seldom become desolate, paving the way for a quiet holiday amidst nature. Imagine waking up in a wooden log house, warming up by the fireplace, the climate is super chilly and all you can see in front of you are the scenic Himalayas. Exhilarating, right? Being the much-loved hill station that it is, Nainital truly blossoms during the monsoon season. The holiday homes in Nainital are no exception.
Holiday homes in Nainital: Nandalya Estate, Vayu Retreat, Sara's Cottage One, The Clairmont Cottage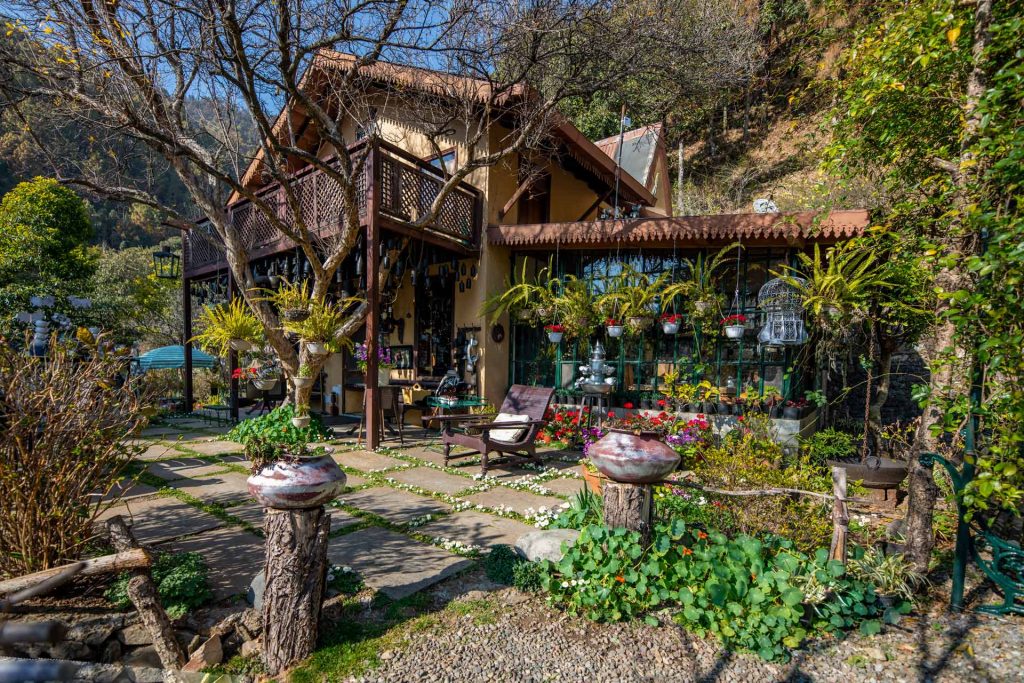 Nashik
Another town in Maharashtra, offering the best of monsoon, Nashik is a quaint city, housing some of the most famous wineries, quiet dams and serene landscapes. Known for its temples and caves, Nashik weather during the monsoons is an absolute delight. Whilst the drive there is straight out of a painting. Villas in Nashik are engulfed in splendid landscapes. Enjoy your perfect monsoon weekend, surrounded by the misty fog and mountains surrounding you, in these holiday homes in Nashik.
Holiday homes in Nashik: Villaggio, Sunset On The Lake, Lake Arches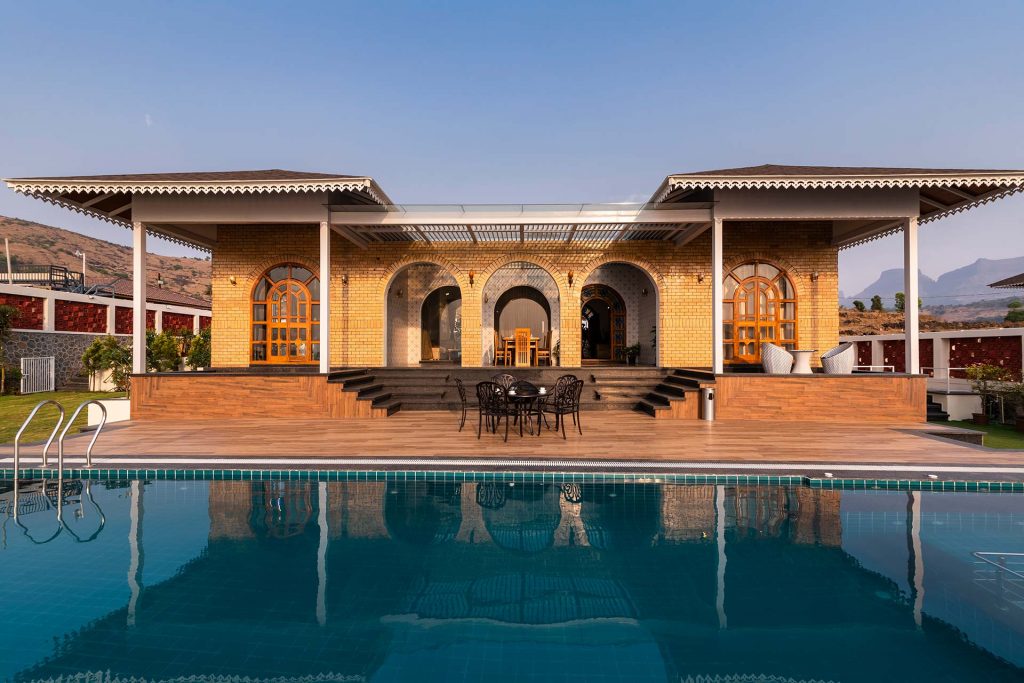 Coonoor
With a whooping altitude of 1930 metres, Coonoor is the second largest hill station in the Nilgiri Hills. A great blend of bustling energy and buzzing marketplaces with quaint ambience, cool temperatures and beautiful, picturesque mountain views. Truly a nature's paradise, Coonoor is a perfect stop for leisure trips, when you simply want to relax and enjoy your holiday vibe.
Holiday homes in Coonoor: Long Walk, Yellow Tulip Villa, Alpinia, Zolas Retreat