Delhi's proximity to breezy hill stations is no secret, and hence the popularity of short weekend getaways and one-day trips from Delhi is far from surprising. Vacation goers often opt for short weekend trips or even one-day trips from the metropolis. Now, with the upliftment of restrictions and loosening mask mandates, several offices and schools have reopened, encouraging in-person presence. That seldom leaves time for a week-long vacation. Although work-from-anywhere and staycations continue to remain in trend, travellers are now opting for day trips rather. And fortunate for you, most often a day is just enough to relax, rejuvenate and take a breather from the everyday bustle. And if you are looking for day trips from Delhi, you are in luck! There are a host of getaways near Delhi, that make for ideal one-day trips.
Take a look at the most popular one-day trips from Delhi.
Agra
Agra is the first destination that pops into everyone's mind when thinking of day trips from Delhi, and although you might think of it as typical or conventional, the city has more than meets the eye. It is not surprising that Agra remains a favourite among travellers, given the negligible travel time amongst other things. Justifiably, Agra is a city that is much talked about, owing to the vast array of monuments it boasts, that unfolds a different experience each time. The city is eschewed in layers of history, each visit guaranteeing a better experience than the last. It is home to the marvellous Taj Mahal that exudes indescribable beauty and an aura that you must witness yourself in person. If you are on the lookout for unconventional, untouched gems, Agra promises that as well.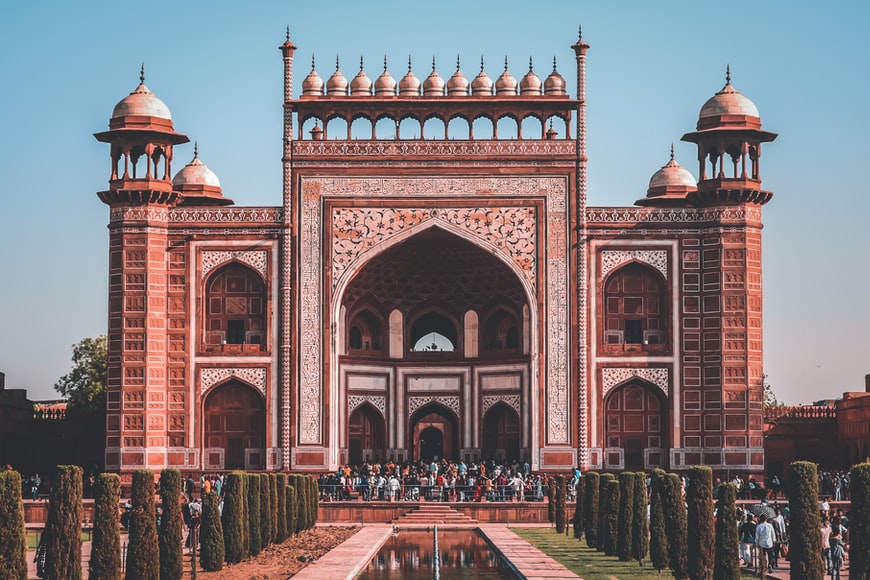 How to reach Agra from Delhi
Distanced at approximately 207 km., Delhi and Agra are very well connected. The road trip from Delhi to Agra is a short one. Here's how to reach Agra from Delhi –
If you are choosing to take your own vehicle, the road trip from Delhi to Agra features beautiful roads and winding paths. One of the most popular ways to travel from Delhi to Agra, the road trip itself takes approximately 5 hours to cover. If you don't wish to take your own vehicle, you can either to choose to rent a taxi or opt to travel by bus, which also takes about the same time as a road trip.
The nearest railway station to Agra is Agra Cantt and is very well connected from Delhi. There are frequent trains that take about 1.5 to 2 hours to reach Agra.
Places to Visit in Agra
A must in your itinerary has to be the iconic Taj Mahal
Soak in the traditionality of Agra at the Mall Road
Offering a glimpse of the yesteryears is the Agra Fort
Pay a visit to the Mughal botanical garden, Mehtab Bagh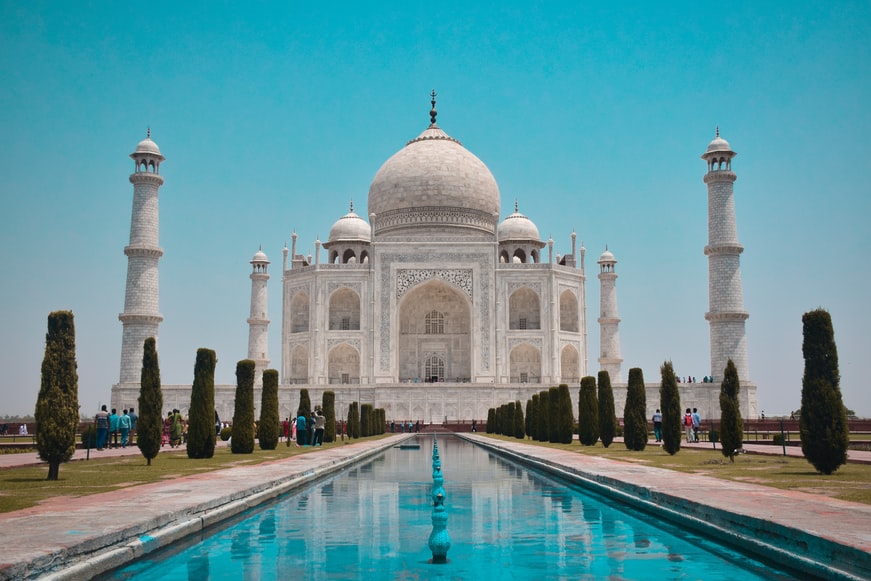 Manesar
Manesar is a nature-lovers escape. A mere hour or two away from the capital of India, Manesar, along with being a technological hub, is also home to some of the most stunning tourist attractions. Each nook in Manesar ensures an ethereal view of the Aravali mountain ranges. Echoing traditionalism and modernity simultaneously, this buzzing hub is growing popular by the minute. Damadam Lake is a beautiful spot for your one day trip, that ensures breathtaking landscapes. One can also spot a variety of species and opt for birding at the Sultanpur Bird Sanctuary. A blend of present-day comfort along with hints of past etched in the city, Manesar is a quaint getaway.
How to reach Manesar from Delhi
The distance between Manesar and Delhi is a mere 44 km., ensuring minimal travel time. Travellers can easily cover this distance in an hour by road, in their own private vehicle or even by bus.
There are frequent trains between Delhi and Gurgaon, which is the nearest station to Manesar. The train journey from Delhi to Manesar is of approximately 45 minutes to 1 hour. From here, Manesar is approximately 16 km. away.
Places to Visit in Manesar
Savour the majestic Aravali Range at Camp Mustang
Experience the exhilarating Flyboy Air Safari
Spot a variety of species of birds at the Sultanpur Bird Sanctuary
Enjoy a serene evening at the Damdama Lake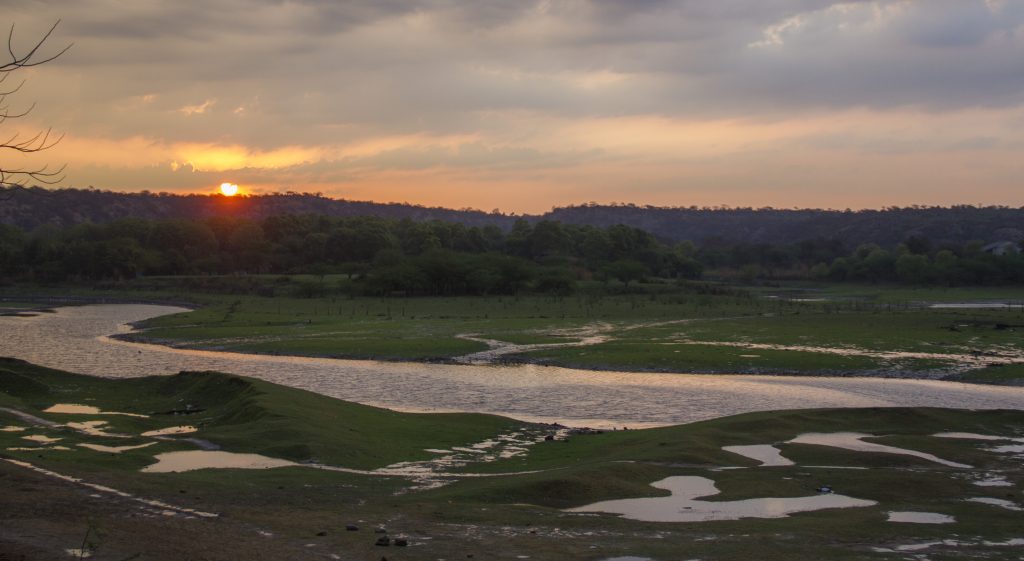 Karnal
Karnal is a quaint city in Haryana that is a beautiful melange of soothing landscapes and striking artefacts. Posing as the perfect destination for a one day trip from Delhi, the minimum travel time, coupled with the scenic route makes Karnal a must-visit. A major research centre, Karnal is famed for its serene tourist attractions, which are a rich balance of history and nature. One of the most visited attractions is Karnal Lake, which serves as the perfect backdrop for a day picnic, and promises a host of activities including a boat ride. if you wish to do more than just relax and unwind, then you must embark on the village tour that offers a peek into the traditional customs and lifestyle. Catering to all audiences, Karnal is a blissful getaway, not far from Delhi.
How to reach Karnal from Delhi
The distance between Delhi and Karnal is about 131 km. and it takes approximately 2 hours and 15 minutes to reach by road, either by car or bus.
The most economical way of reaching Karnal is by train. There are frequent trains during the day, directly from Delhi to Karnal, that ensures a travel time of only 1 hour 30 minutes.
Though unconventional, travellers can also choose to opt for a flight, but that would take you longer than usual. The nearest airport to Karnal is Chandigarh airport. The flight from Delhi to Chandigarh typically takes 1 hour. And from Chandigarh, Karnal is approximately 2-hour drive.
Places to Visit in Karnal
Enjoy a picnic by the famed Karnal Lake
Put your golf skills to practice at the Karnal Golf Course
Visit the Babur Masjid
Seek blessings at the Durga Bhavani Temple
Jaipur
Splashed in the hues of pinks, peaches and oranges, Jaipur is truly a sight to savour. 'The Pink City,' as it is endearingly referred to, emanates royalty and exuberance in every bylane and corner. A charming balance of historic monuments, and marvellous architecture along with the imposing presence of contemporary restaurants, buzzing bars and pubs, the city is absolutely ideal for a one day trip or even a weekend-long stay! The capital city of Rajasthan oozes character, and proudly features traditional bazaars, the iconic Hawa Mahal and a choice of eateries. We would recommend hiring a rickshaw, or a tuk-tuk as it is called colloquially for the day, or even renting a private taxi if you do not have your private vehicle to ensure smooth travelling through the day. Savour the traditional cuisine and a glimpse of yesteryears as you embrace the bylanes of Jaipur for the day.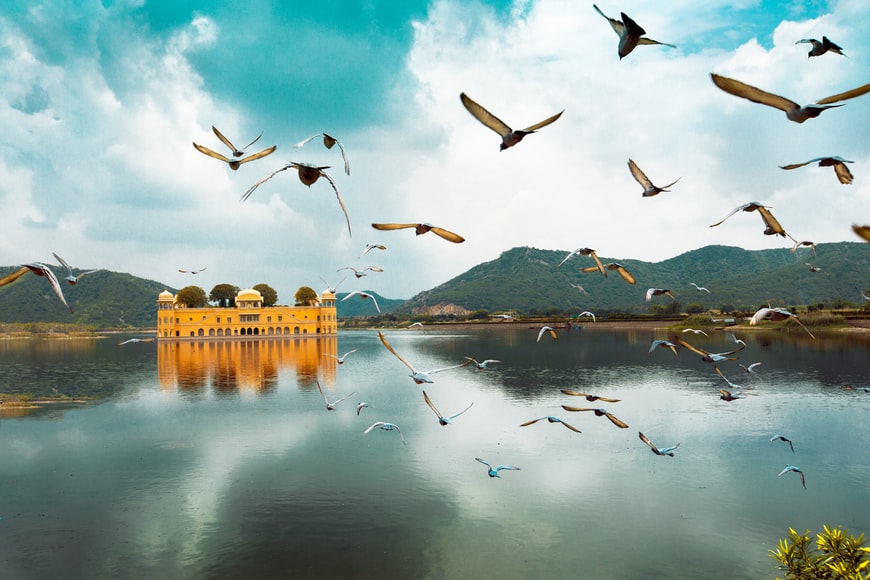 How to reach Jaipur from Delhi
The distance between Jaipur and Delhi is of approximately 268 km. A road trip would rather be cumbersome and time-consuming as the road trip is a minimum of 5 hours. However, if you are up for it, then we say go for it!
You can also choose to opt for a bus. There are many buses from Delhi to Jaipur, that take about 5 hours, one way.
The easiest and most economical way to reach Jaipur is by train. The availability of trains is no issue at all as there are several trains available.
However, the most convenient way to reach Jaipur is by flight. Not inexpensive yet will save you tons of time, which will allow you to explore the city further. The flight from Jaipur to Delhi will take you approximately an hour.
Places to Visit in Jaipur
Indulge in a shopping spree at the Bapu Bazaar
Visit the iconic Hawa Mahal
Soak in the history seeping through the walls while at the City Palace
Relish the traditional delicacies of Jaipur
Delhi lies in close proximity to an array of great destinations waiting to be explored! All you have to do is pack a bag and embark on the journey!