We've cracked the most popularly asked question during summer season: Which are the best cold places to visit in summer in India? With temperatures hitting its peak across most of India, North India is the place to be at so you can cool down and have a quaint holiday experience with your family and friends. The breathtaking views, impeccable landscapes, flora and fauna that is to die for, make North India one of the best places to visit in June in India with family. If pure opulence through snow-laden forests is something you have on your bucket-list this summer, this list is for you!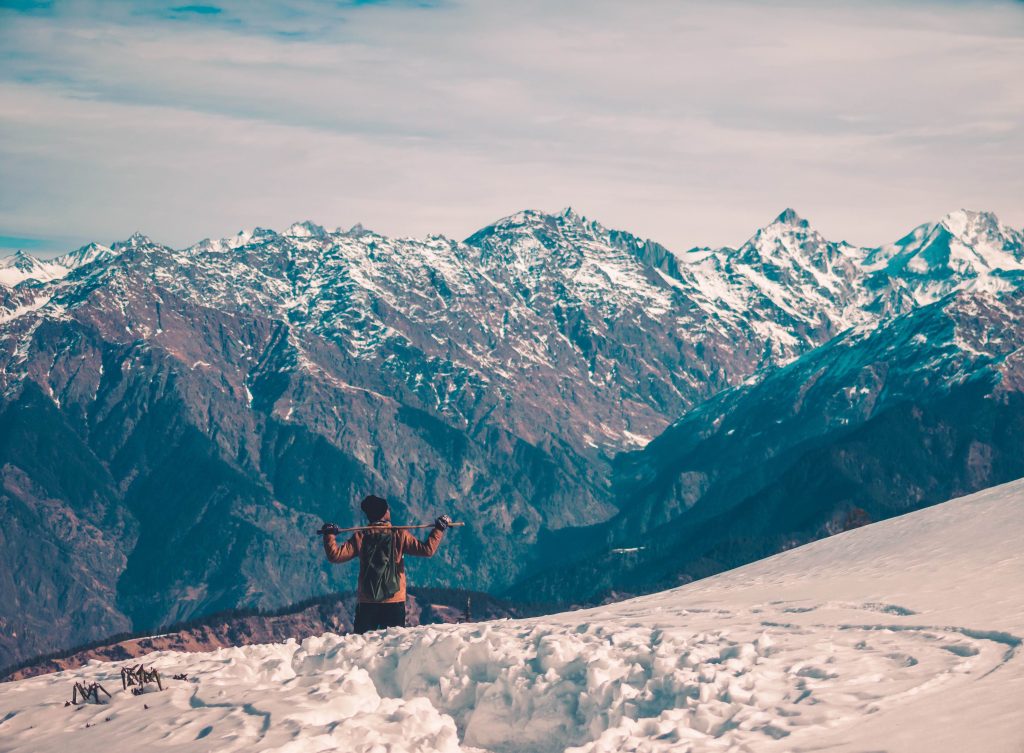 Rohtang Pass
Rohtang Pass is one of the few places in India you will find snow even during the summer season. The views at this paradisical destination are just breathtaking. With markets where you can buy artefacts and souvenirs that reflect the Himachali culture and a myriad of adventure activities including paragliding, snowboarding, and much more; Rohtang Pass has something for everybody.
And not just that! Remember the scene from Jab We Met where Geet was dancing through the snowy hills – yes, that was Rohtang Pass!
Here is a list of luxury villas and homestays in India that can make your journey to this beautiful place more worthwhile, especially to enjoy the enviable Rohtang weather!
Yumthang Valley, Sikkim
Sikkim is one of the most untouched and undiscovered tourist destinations to enjoy snowfall in June in India. The aura here is just so pure, it's almost magical. Also known as Flower Valley of Sikkim, this lesser known tourist spot is located in Northern India & is one place where you will find snow throughout the year. You can also visit Zuluk, another destination where you will find throughout the year; not very far from Yumthang Valley.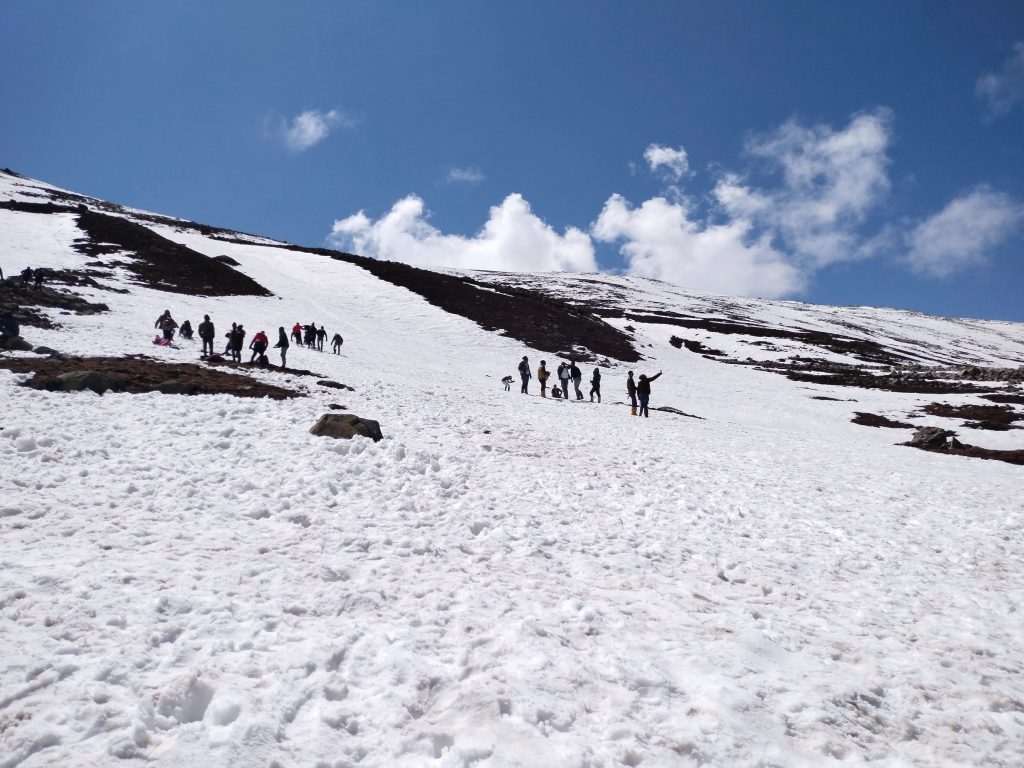 Yumthang is 150 kms away from Gangtok so you can take a stop in the city for a few days before you head to see the snow!
Looking for a lovely mountain homestay in Gangtok? The Orchid Glade, with picture perfect views and cosy interiors is definitely something you will love! This stylishly designed mountain cottage literally places you on top of Gangtok, giving you everything you dream for to enjoy snow in June and July in India. After you start your day with a hot cuppa by the cosy viewing deck, you can slowly move to the outdoor sit-out spaces by the bonfire; no matter which part of the house you may be in, a breathtaking view is an absolute promise!
The Orchid Glade is special because of its –
– Convenient location easily accessible from the city
– Contemporary décor in the wooden house
– Located in the vicinity of nature
– Beautiful view of the valley 
– Open garden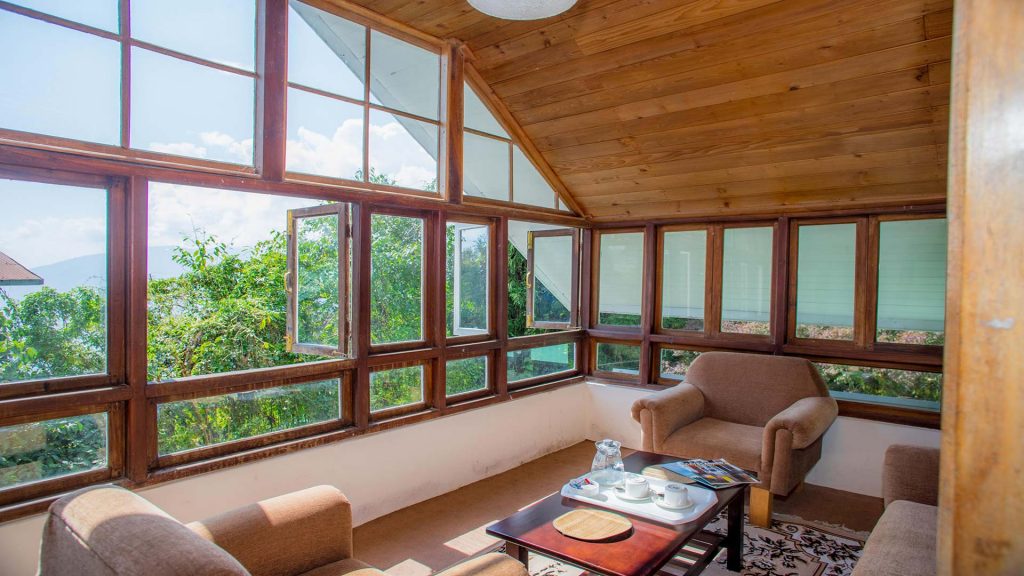 Gulmarg, Kashmir
Also known as the Switzerland of India, Gulmarg in June is undoubtedly the most serene place in the country. With cable car rides, ski clubs, deep ravines, frozen lakes and enchanting snow-clad forests; there is nothing Gulmarg does not have. Easily accessible from most major cities of the country, Gulmarg makes a great tourist spot for most Indians looking to galivant in the snow and enjoy the cool Kashmir temperatures.
Must Do's when in Gulmarg –
Experience a thrill ride in the Gondola, which is the highest cable car in the world
Skiing at Apharwat Peak
Visit the enchanting Ningle Nallah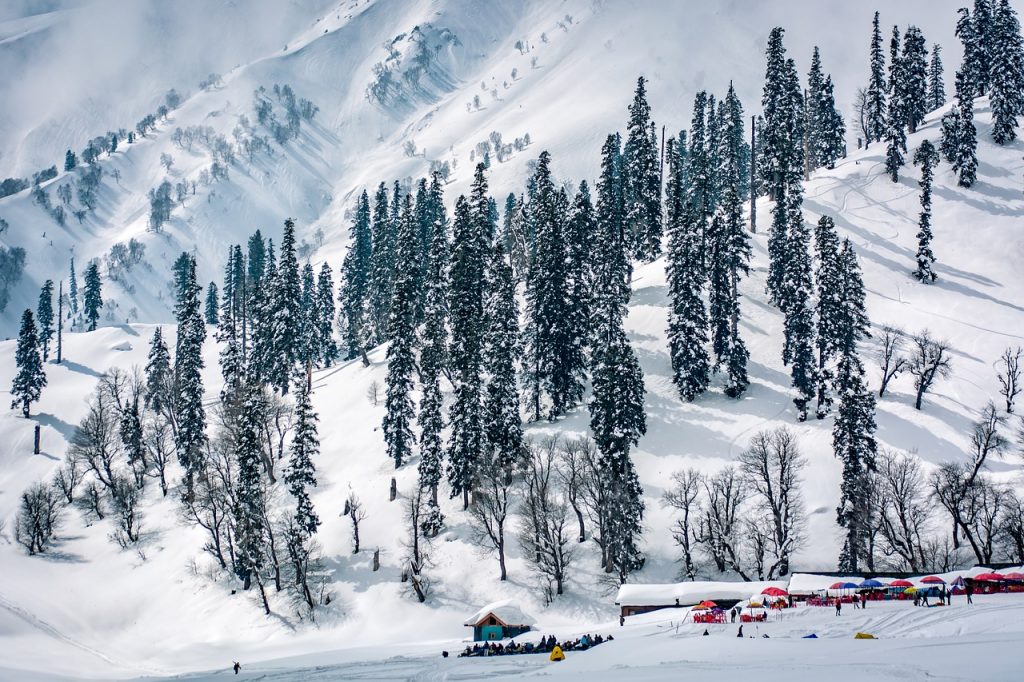 Munsiyari, Uttarakhand
Located amidst a manifold of snow-clad mountains, nestled away from the commercialisation of the main towns & tourist spots, Munsiyari is a town located at an elevation of 7,200 ft, in the district of Pithoragarh. If you're planning a trip to Uttarakhand in June, this rarely visited hidden-gem is a must-visit. It has snow almost all around summer and is surrounded by snow capped peaks all year. Make sure to check out the majestic banks of the river Giriganga when you're here as it is just pure opulence. 
Munsiyari in Uttarakhand also has a number of trek trails that lead to waterfalls, serene lakes and breathtaking views.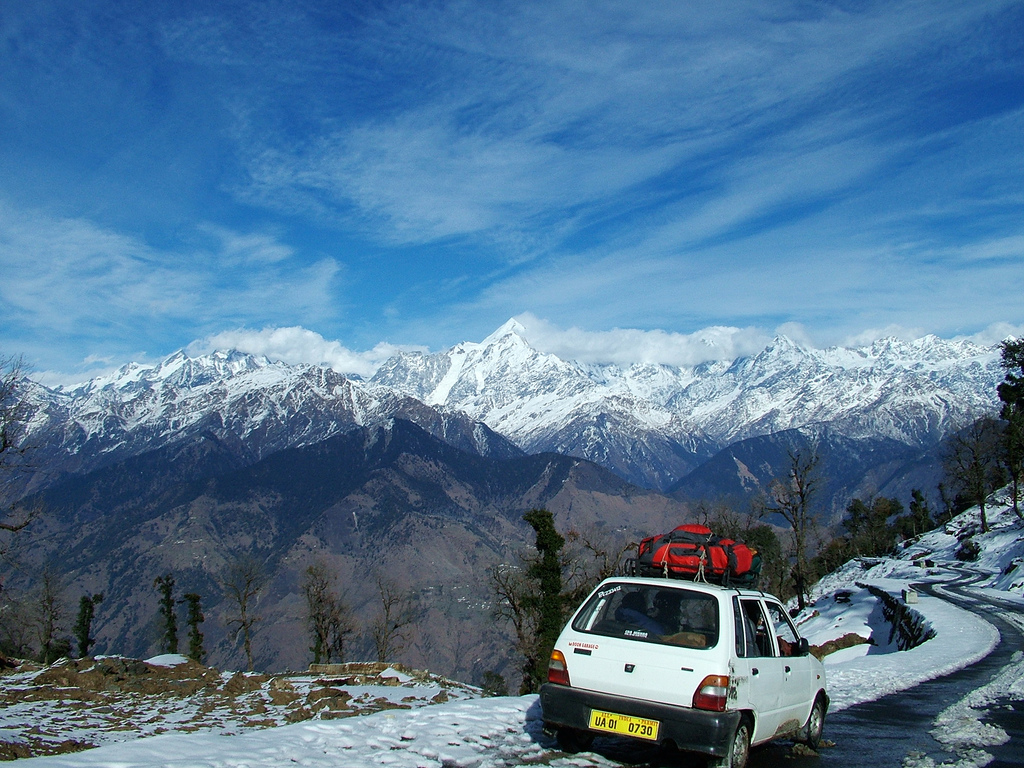 During summers, it may be a relatively long drive from Delhi, most people stop by at Nainital in June and July, as it is on the way to this snow haven. Make sure to check out our luxurious homestays in Nainital here.  
Auli, Uttarakhand 
With panoramic views of the Himalayas, Auli tops the charts for being among the best cold places in India in June to enjoy snow activities. Parts of it are quaint, perfect for someone who is looking for a relaxing & tranquil getaway with cable-cars and a magnificent ski-resort for anyone looking for an adventure. 
How to get to Auli –
Nearest major railway station & airport from Auli is Dehradun. Auli is an 8 to 9 hour drive from Dehradun and if you plan to drive to Auli from Delhi, it would take you anywhere between 12 to 14 hours depending on the weather conditions and the amount of pit stops.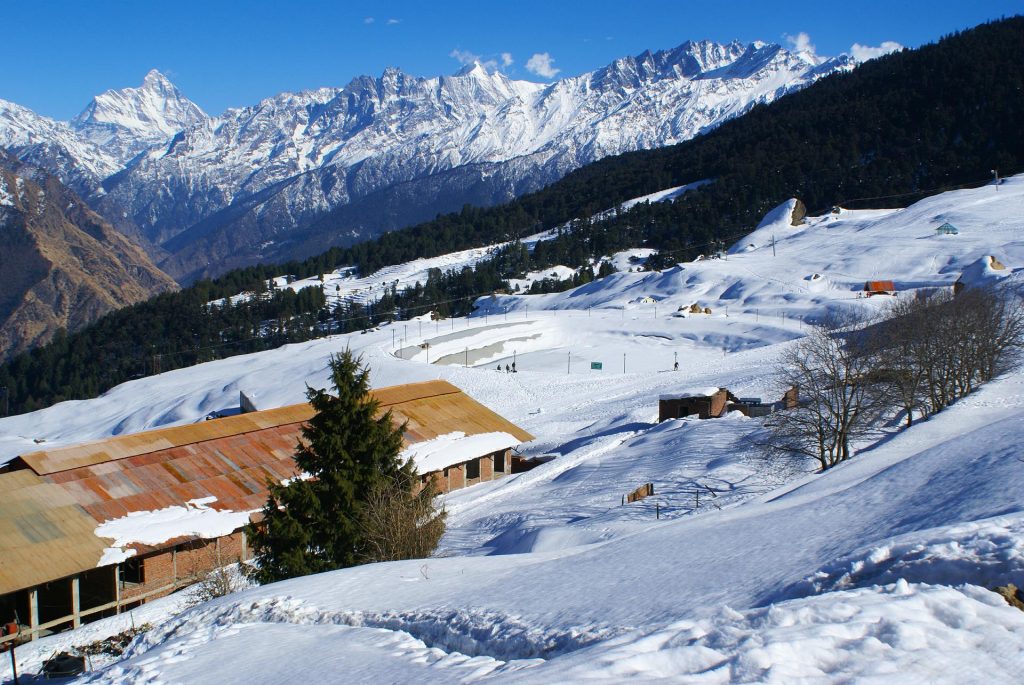 Must Do's when in Auli –
Enjoy the Ropeway Ride
Visit the Ski Resort
Indulge in lip-smacking Garhwali cuisine
Due to long travel hours, it would be ideal to make a pit stop at Rishikesh or Dehradun. Click here to check out homestays in Dehradun.  
Chadar, Leh
The rugged beauty of Leh is definitely no secret. If you are an adventurous individual & have a passion for trekking, the Chadar trek is one of the most challenging treks in India where adventure comes to reality. Physically, this trek is not that hard but it is definitely mentally-challenging. Chadar is basically a frozen river that trekkers walk on in order to reach the peak. The ravishing beauty of the different sections of the river keeps you enchanted throughout the trek. Although still quite extreme, the temperatures here are a little more manageable during summers than during the winter season.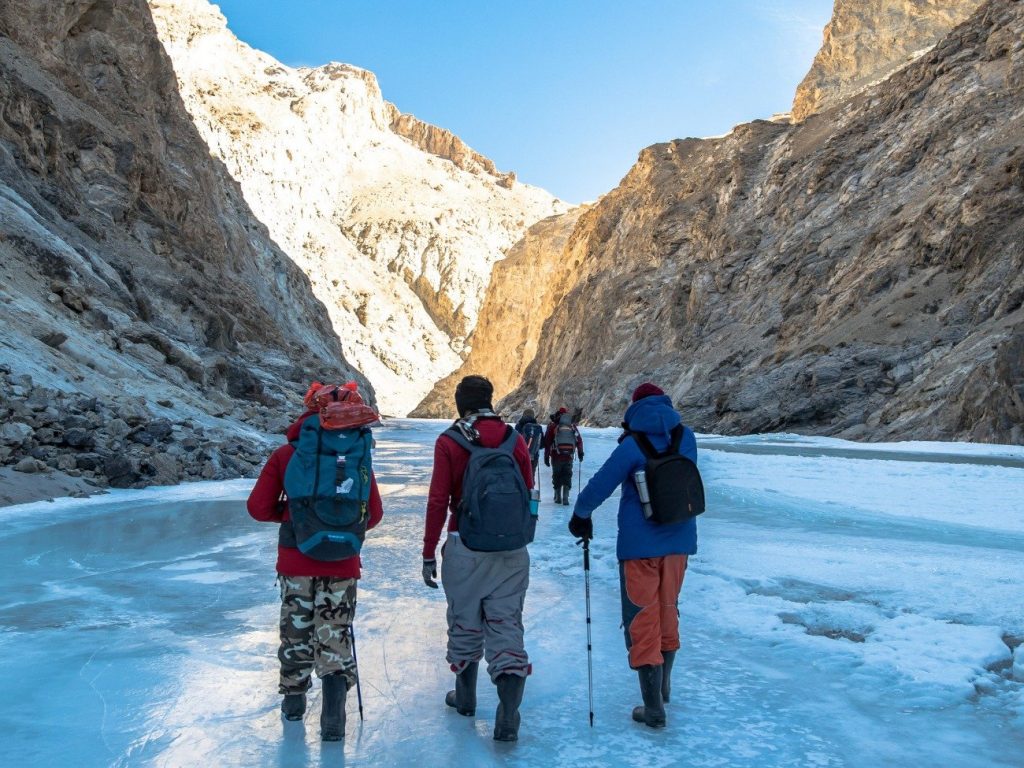 Note: Due to the difficulty level of this trek, you will have to spend 3 nights in Let before starting out with the trek, mostly in order to acclimatise. On day 3, a fitness test will be conducted in order to check your vitals and only then will you be granted the trekking permit.