Nestled at an altitude of 2084 metres, enveloped in a thick foil of nature with nothing but scenic views of the lush peaks, the scent of the blossoming flowers, and the crisp fresh northern winds to keep you company, there are numerous places to visit in Nainital. It is amongst the most-visited hill stations in North India since the British era.
This gleaming hamlet is praised for giving birth to the enchanting lakes that have given it the moniker "lake city." The town of Nainital attracts both local and foreign visitors. It glitters like a gem in the Himalayan Mountains, surrounded by lakes and by an abundance of nature. In Nainital, one can find quiet and tranquil, and idyllic destinations for self-introspection; gushing waterfalls, and exotic fauna to rejuvenate their toil- weary spirit.
Here is a detailed guide on places to visit in Nainital and the story about the 7 fascinating lakes:
Story of the Lakes | Detailed Guide
1) Naini Lake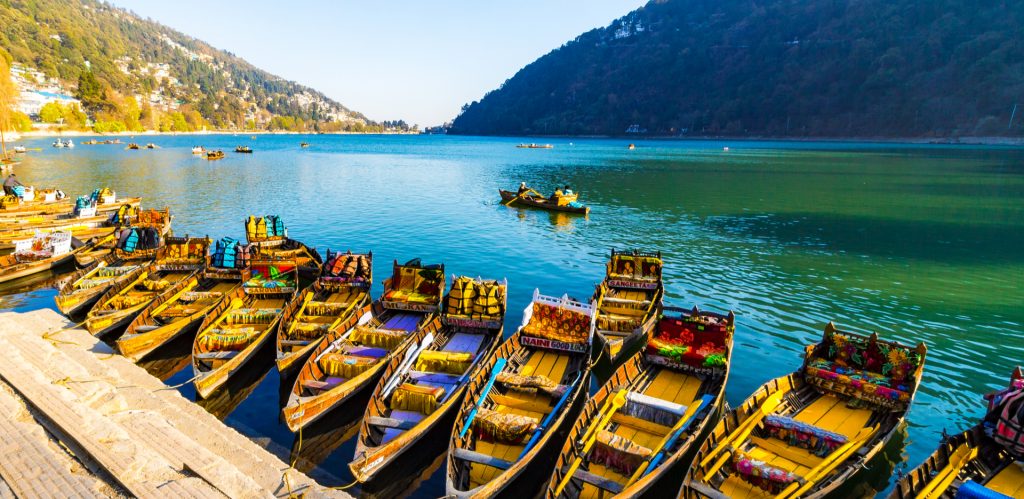 The most well-known lake in the district is Naini Lake. Its appeal stems from its convenient position in Nainital's heartland. When the reflection of the sun sparkles during the day, the azure tones of the meandering waters of the Naini Lake become even more appealing. Being one of the most popular places to visit in Nainital, this lake offers a myriad of activities such as yachting, kayaking, boating, and paddling for one and all. Both the pedal boats and rowing boats can be availed at Rs.120 per hour.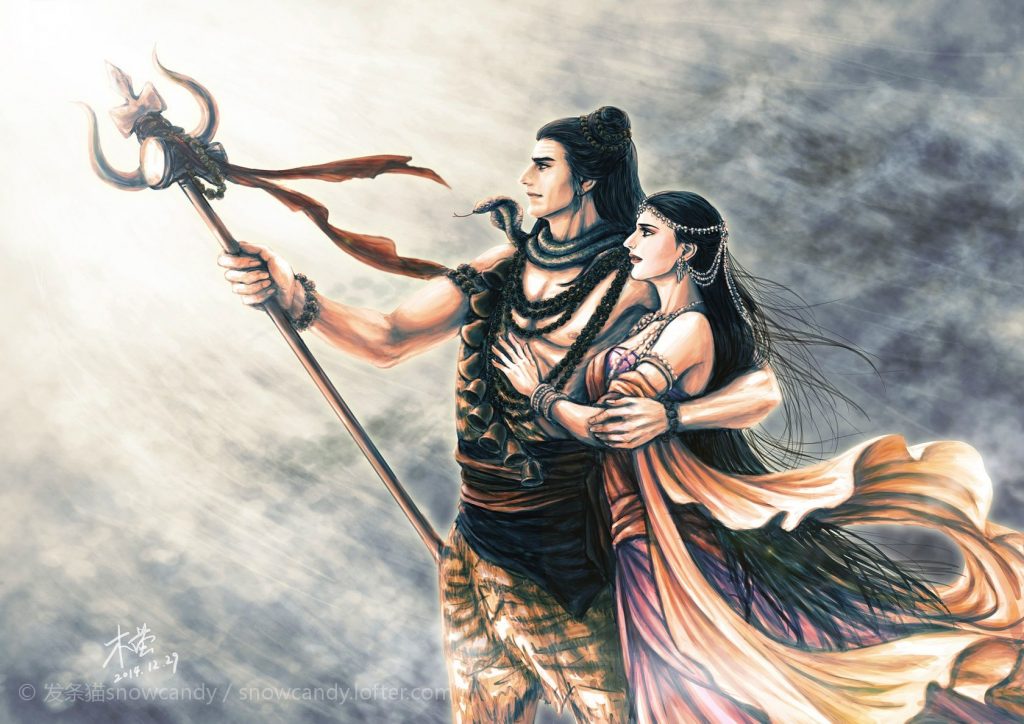 Nainital is composed of two words: Naina, which signifies "eye," and Tal, which means "lake." According to Hindu legend, Sati, the daughter of King Daksha, wedded Shiva against her father's wishes, despite Shiva's godlike stature. To humiliate his son-in-law, King Daksha performed a "yajna." Except for the newlyweds, everyone was invited. The enraged Sati leaped right into the flaming fires of the yajna. Lord Shiva descended on Earth after receiving the tragic news to recover the half-charred body. He carefully carried it in his arms and traveled to Kailash Parvat, Shiva's abode. Sati's eyes fell into the lake on his journey back to Kailash Parvat, turning the water emerald and turquoise. The Naina Devi shrine, dedicated to Sati, was afterward constructed. Despite being destroyed by a landslide in 1880, this temple has been on the grounds of the lake for generations. It was restored the following year since it is regarded as a holy site.
2) Bhimtal
Bhimtal is a lake city named after Bhima, Mahabharata's famous epic figure. Bhimtal, revered for its visual splendour, stands boldly at 1,370 meters above sea level. This lake city is growing in popularity with each passing day since it is close to Nainital and has several majestic hotels that are less expensive than those in Nainital.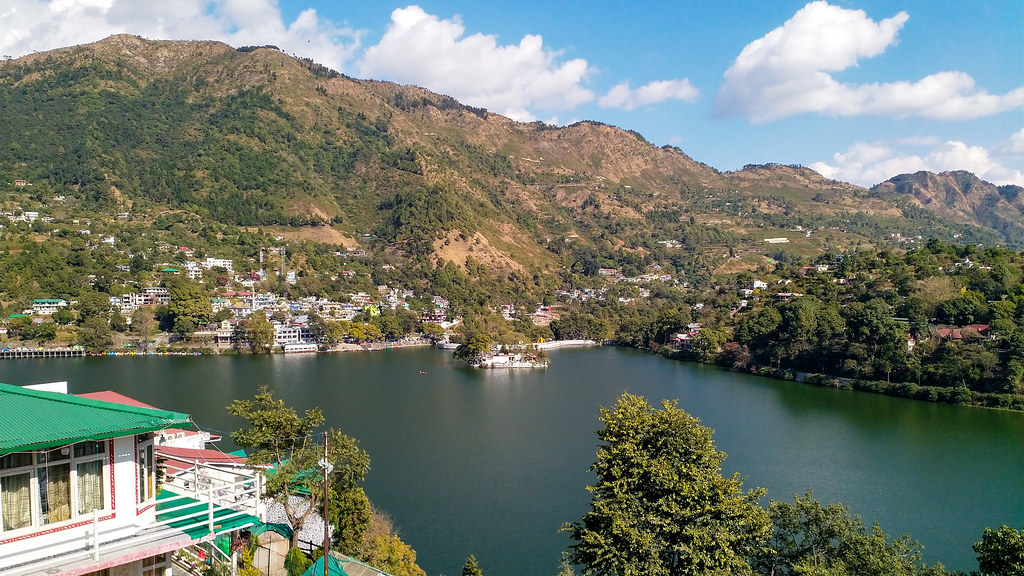 Unlike Nainital, which is always bustling with excitement and crowds, Bhimtal is a more pastoral and less congested place. Boating, paddling, birdwatching, nature hikes, and adventurous hiking are all available at this gorgeous lakeside getaway for lovers. Bhimtal also has various holy shrines where many devotees come to pay their respects, adding to the divine ambiance. The 17th-century Bhimeshwar temple, with its exquisite construction, is one of the most important sites of religion in Bhimtal. Tourists may also relax on the island in the middle of Bhimtal and enjoy the beams of the sparkling sun on their faces. Excursions may be taken to Nainital, Nakuchiatal, and Sattal, which are all close by.
3) Sariyatal
Sometimes referred to as the 'Saritatal', this is one the lesser-known places to visit in Nainital. This ice-cold lake, with its jade-green tones, is located in the midst of suburban Nainital. It is a famous tourist and local destination because of its relatively close heart form set against the breathtaking Himalayan peaks and natural attractiveness.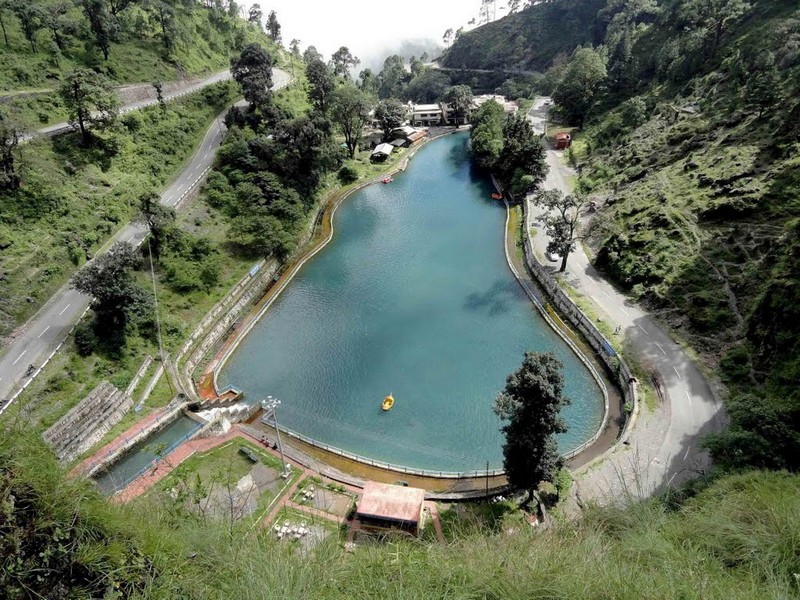 The famed Himalayan Botanical Garden, which includes a butterfly park, a plant library, a herbarium, and a ferry, is located on the lakefront.
4) Khurpatal
The beautiful green Khurpa Tal, which sits at an impressive elevation of around 1,600 metres above sea level, is one of the least-explored places to visit in Nainital. The lake, which is surrounded by deep deodar, pine, and cedar trees, is noted for its breathtaking beauty.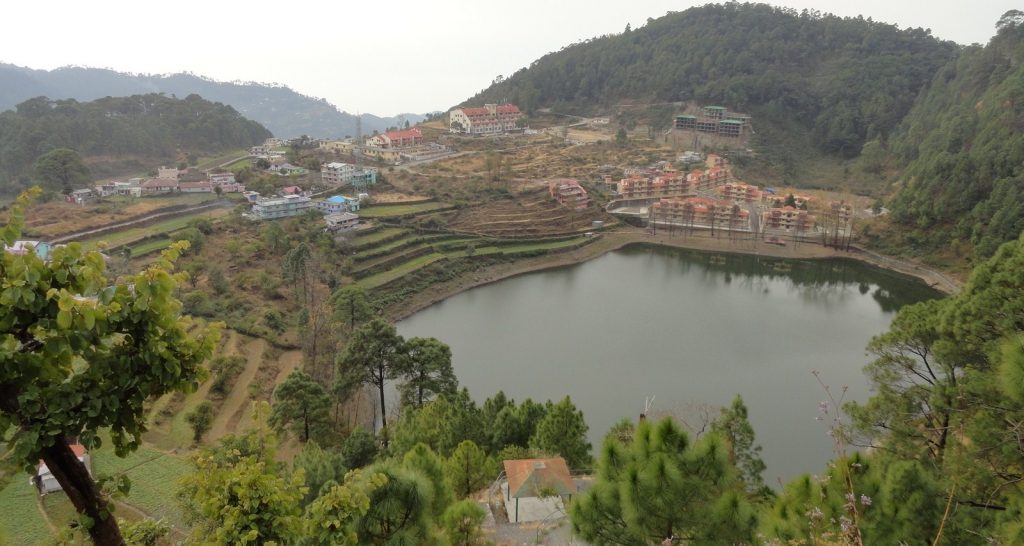 The lake is also recognised for a variety of water sports including fishing and boating. With a multitude of natural routes weaving their way from and around the lake, Khurpa Tal is also a popular hiking destination.
5) Naukuchia Tal
Naukuchiatal is a 'lake with nine corners,' as its name indicates. It is claimed to be one of Nainital's deepest lakes, with a depth of 40.3 metres. Naukuchiatal is one of the most popular Nainital lakes among locals and visitors due to its well-decorated shores. For its clean and calm beauty, the lake attracts both honeymooners and families.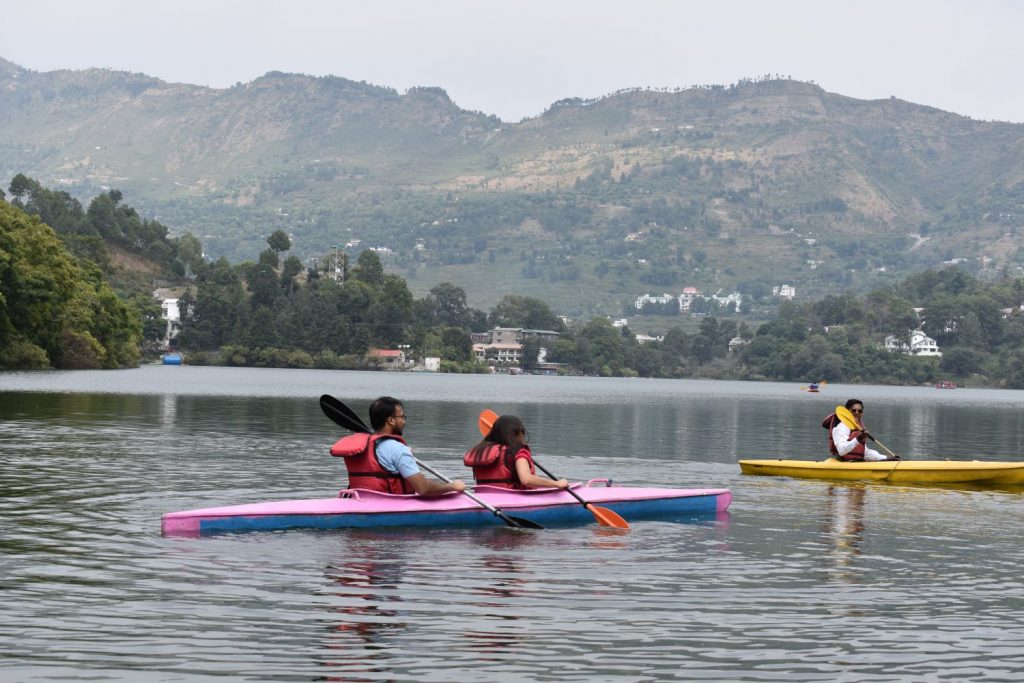 The waters of Naukuchiatal are a popular spot for boating, sailing, paddling, birdwatchers, and nature photographers. Naukuchiatal is also noted for holding its annual 'Escape Festival' in the month of May.
6) Kamal Tal
Situated right next to the Naukuchiatal is the Kamal Tal, or the "lake of lotuses". Although not many activities can be done here, Kamal Tall is said to be among the prettiest of lakes in Nainital.
The lake surface remains covered by lotus blooms during appropriate seasons. A number of different colourful fishes can also be spotted here.
7) Sattal
Literally translating to "seven lakes"; this is one of the popular places to visit in Nainital. This cluster of seven lakes is blessed with abundant vegetation and a dense canopy of pine and deodar trees. Three out of the seven lakes are easily accessible. Two of the lakes are accessible through a stroll through the deep forest, while the other two are further into the forest and more difficult to reach.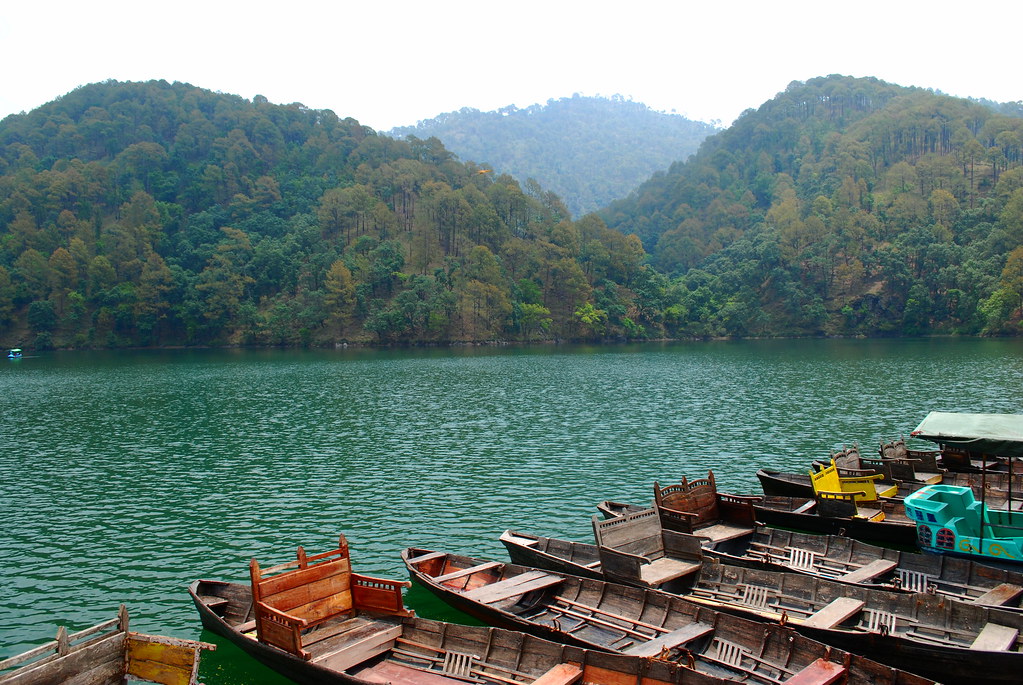 This immaculate lake, located at an elevation of around 1370 metres, is home to a variety of migratory songbirds. The lake's flowing waters attract a variety of exotic birds to this area. The seven lakes that form Sattal have individual names as well: Purna Tal, Ram Tal, Sita Tal, Laxman Tal, Nal Damayanti Tal, Sukh Tal, and Garud Tal. There are also some myths behind the naming of these lakes. The lake is named after King Nala and his wife Damayanti, who are said to have perished in the water of this lake during their fourteen-year exile! The characters in the Ramayana are titled Ram Tal, Sita Tal, and Laxman Tal. Lord Vishnu's chariot is termed Garud Tal (Garud).
With uninterrupted views of the Garhwal Himalayas, ample greenery, and sparkling glacial lakes, this town provides the perfect recipe for an ultimate mountain vacation. If you're planning a trip here, whether it be with your friends or family; accommodations can also be provided.