With skyscrapers touching the clouds, gigantic malls and the most exotic amenities, Dubai is considered as one of the most luxurious holiday destinations. The amazing architecture and the exotic culture of this city-state can only be described as the epitome of luxury. With all of this, it is naturally difficult to travel on a budget when it comes to Dubai. But here's some good news for travellers on a budget! There are actually loads of things that one would be able to do and visit in Dubai, free of cost.
Check out these myriad of things you can do in Dubai without spending a penny!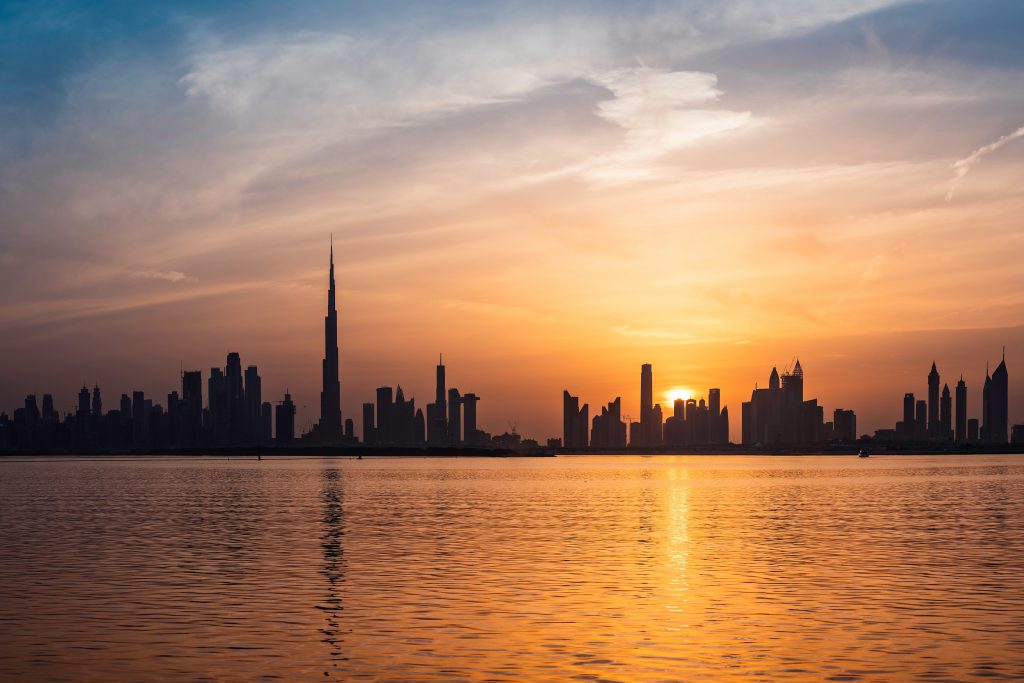 1. The Camel Museum, Dubai
The Camel Museum is one of the greatest attractions in Dubai and extremely heritage. We're all well aware of the fact that camels are a great part of Dubai and it's heritage. There is no entry free to enter this museum and is located in the old part of the city, which is easily accessible by public transport. If you're looking for something apart from the gigantic malls and hotels, the Camel Museum is a great place to be! It is a stone's throw away from the Dubai Creek and next to the Horse Museum, which is also free of cost!
2. Frolic through the Al Fahidi historic district
If you are all about aesthetics and love travelling to the more cultural parts of cities to have a closer look into the everyday lives of locals, this is for you! The Al Fahidi historic district is eclectic in the best way possible and is full of history and culture. Also located along the Dubai Creek, it is considered as one of Dubai's oldest heritage sites that is still preserved and intact to a great extent. Take a stroll along the streets, and discover the ever exotic cultural life of Dubai.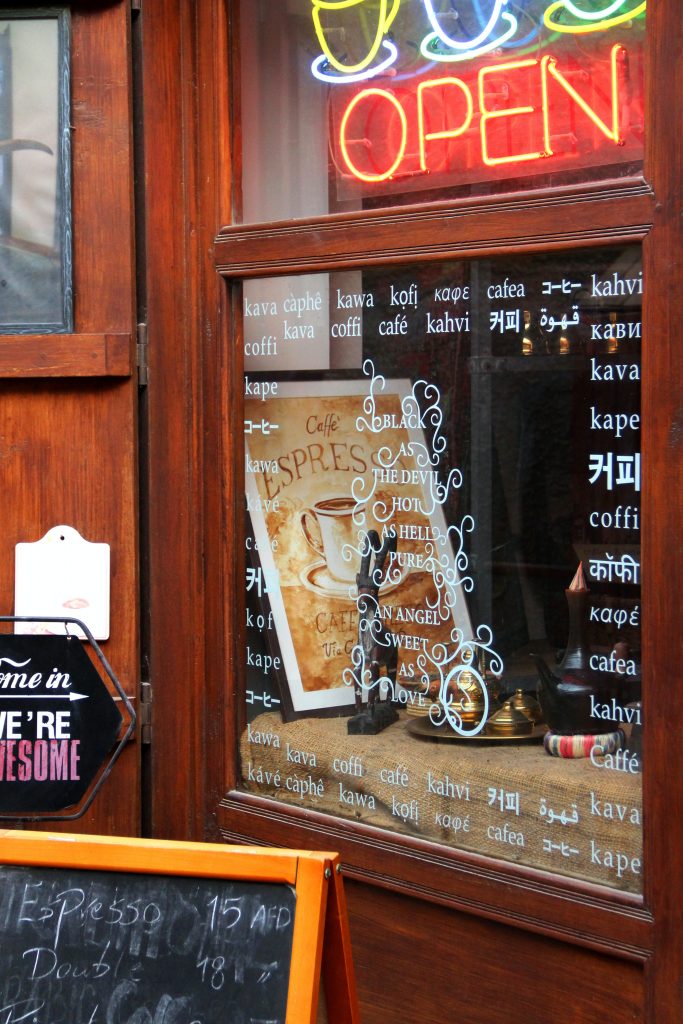 3. Visit The Coffee Museum, Dubai
Located amidst the mysterious Al Fahidi Historic District, is a paradise for every coffee lover! If coffee is your way of life and you want to know a little more about this magical beverage, you HAVE to visit the Coffee Museum. There is a zero entry fee to enter this museum and it is one of the most popular museums among tourists and locals too! Get to know more about the types of coffees around the world and the history behind it. You'd be surprised to discover so many facts and information about this beverage that we so commonly consume on a daily basis!
So if you love coffee, (which who doesn't?) make sure to visit the Coffee Museum. Please note that the timings of this museum are from 9AM to 5PM. 
4. Catch an Abra Ride
An Abra is basically a traditional wooden boat that is one of the most serene and quaint ways of getting to know Dubai a little more closely. Along with it being a tourist attraction, it is also a daily mode of transportation for the locals of Dubai. The water stations are located on either side of the Dubai Creek so it would be a great way to travel and get the real feel of life in Dubai.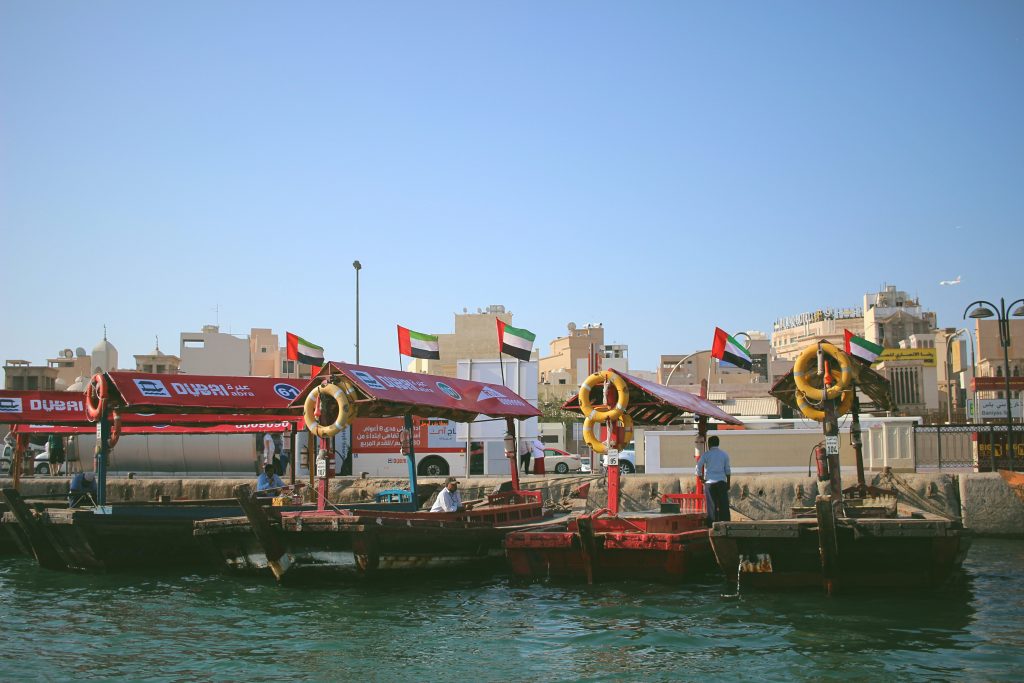 5. Visit the Kite Beach
One thing you should know about Dubai is that beaches too, have an entry fee. Yes, you read it right. Most beaches in this luxurious city state come with a price, for good reason. Dubai beaches are pure opulence and an attraction that one must visit when in Dubai. Kite Beach is located in one of the most charming spots of Dubai and has a mesmerising view of the ocean on one end and the Burj Al Arab on the other. It is one of the very few free-access beaches in Dubai with some amazingly fun water sport activities that are a must try!
Please note that Kite Beach is open for 24 hours but swimming is allowed only till sundown.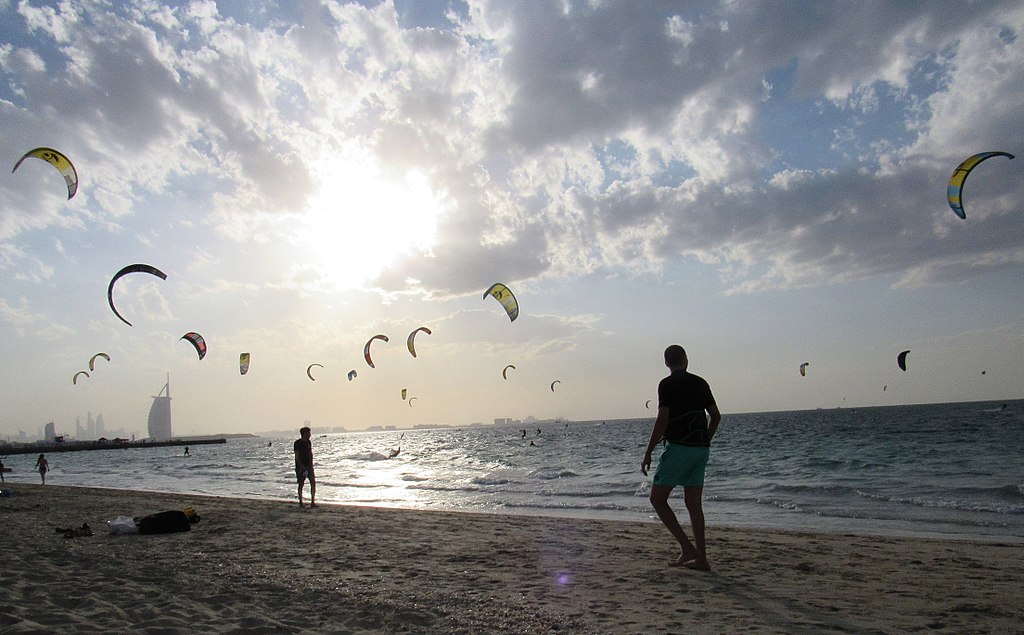 6. See the Dubai Aquarium for Free!
Yes, we are aware that there is a hefty entry fee if one wants to tour the Dubai Aquarium. But, here's a hack if you are on a budget! The Dubai Mall offers a gigantic viewing panel which also holds the Guinness World Record for the largest aquarium panel in the world! So, why pay for the super expensive aquarium tickets when you can experience and view the diverse marine life that the aquarium has to offer, for free while strolling in the mall!
Pro Tip: Spend the money you saved on those entry tickets to shop at the iconic Dubai Mall instead! 😉
7. The Lights & Fountain Show at the Dubai Mall
It is safe to say that the amazing Lights & Fountain show, right outside the Dubai Mall is one of the major and most popular tourist attractions of Dubai and for a good reason! Needless to say, you can enjoy it totally free! Watch the extraordinary display of the water fountains syncing with the music in the background. It's definitely a treat to watch. This show takes place just outside of the Dubai Mall and goes on for about 3 to 4 minutes, every 30 minutes.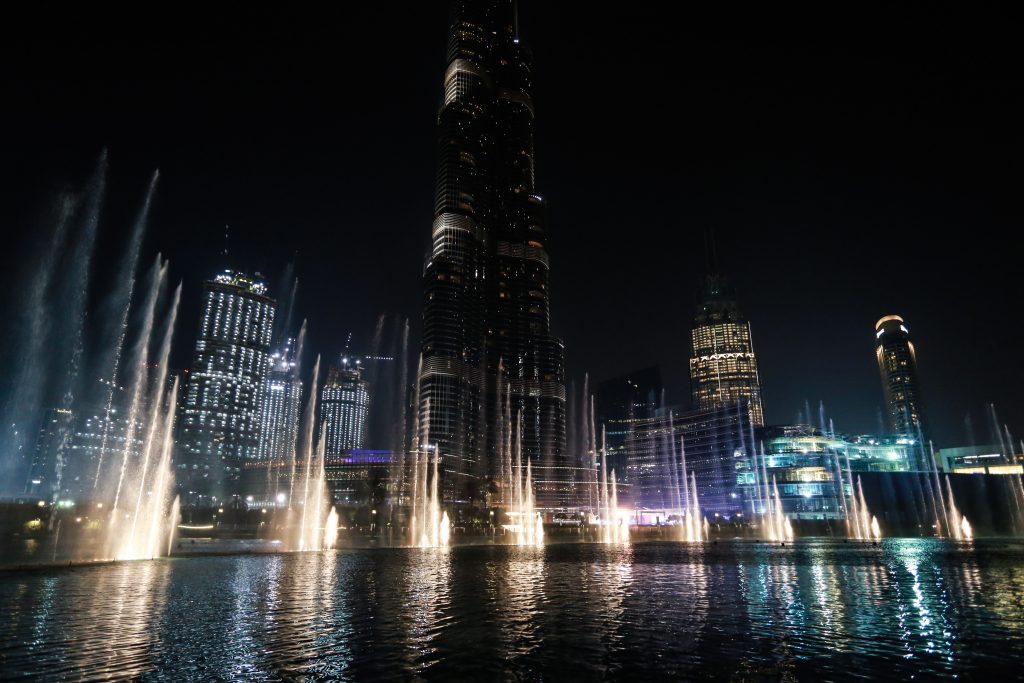 The Lights & Fountain Show at the Dubai Mall fountain is generally surrounded by large crowds Due to its immense popularity. Make sure to get there early to catch a great, closer view!
8. Wander through the Deira District
While Yeezy's and Gucci are lovely, if you are tired of the glittering malls and want to visit some exotic markets to get some local yet authentic items you can take back home, we just want to say- we understand and here's what you can do! Visit the Deira Market in the main Deira District and you will find everything you're looking for! This market is full of exotic Middle Eastern items, spices of all kinds from all around the world, pashmina shawls and innumerable souvenirs you can take back with you! Sure, these things are not something you can buy for absolutely free, but looking around the market and experiencing the authentic shopping scene of Dubai wouldn't cost you a dime.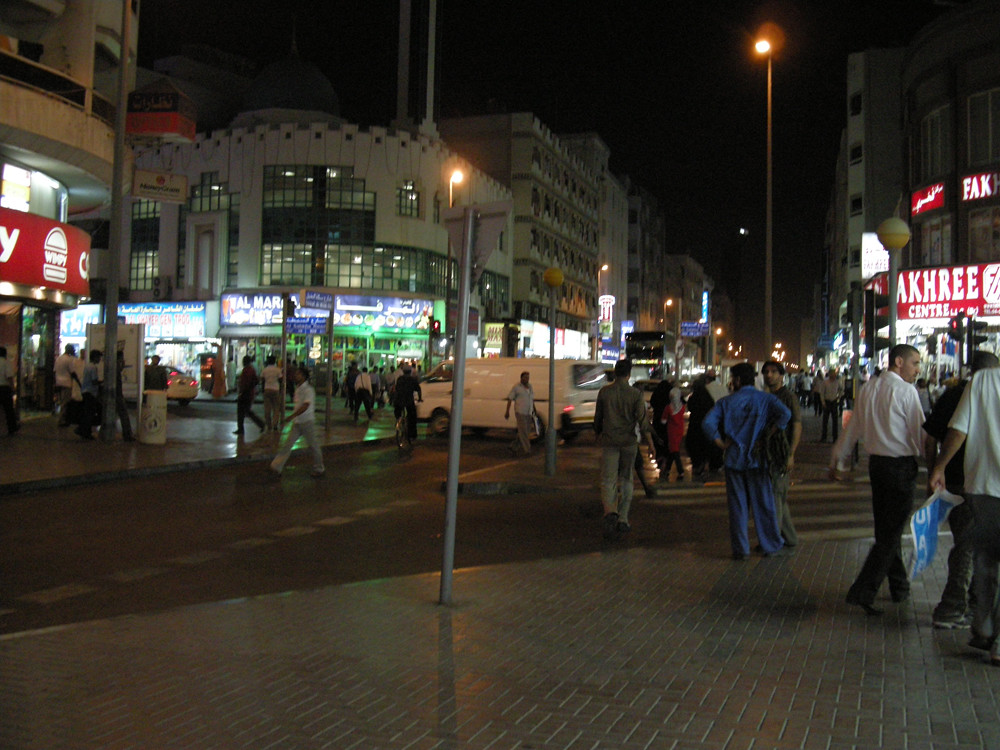 9. Check Out Some Hot Wheels
Dubai, without doubt is home to the most amazing and the most expensive cars in the world. Car Museums are one of the most famous tourist attractions in Dubai but they also do come at a good price! And here's our take— why spend thousands on entry tickets to watch cars when the whole of Dubai is a total Car Museum full of glitz and glamour. The locals in Dubai own one of the most spectacular cars in the world and don't shy away from showing off a little— I mean why would they! So, if you don't want to spend countless pennies on car museum entries, The Walk at Jumeirah Beach is quite heavenly to be at! With luxurious SUVs and iconic sports cars lined up here at all times, The Walk is a dream for every car lover!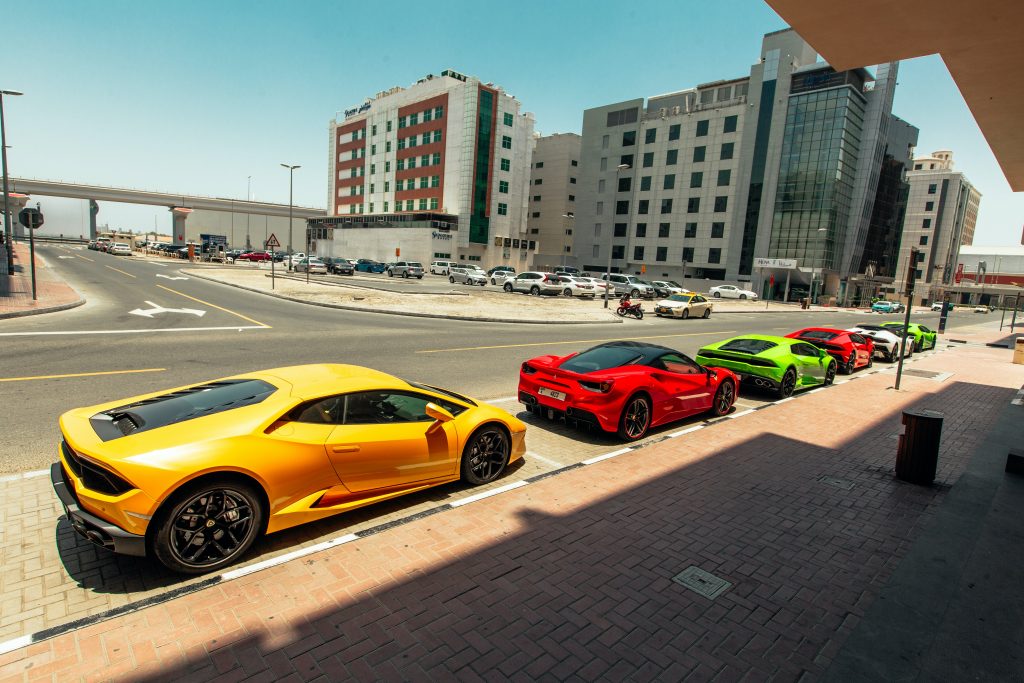 If you are looking for accommodation in Dubai that's not very expensive & is located at convenient proximity from each of the above attractions, StayVista has an impressive collection of option just for you! Click here to find the right one for you.