It is no secret that the rains are one of the best seasons for a quick getaway; especially in Maharashtra. The climate is beyond perfect. You are cruising through the verdant ghats with your window rolled down just a little bit; enough for subtle sprinkles of the monsoon dew to mesmerise your soul, Iktara plays in the background as you stop for a kulhad of chai – life is good. With a myriad of the most beautiful and lush locations in the country, there are a bunch of locations just a stone's throw away from Mumbai & Pune you can experience serenity.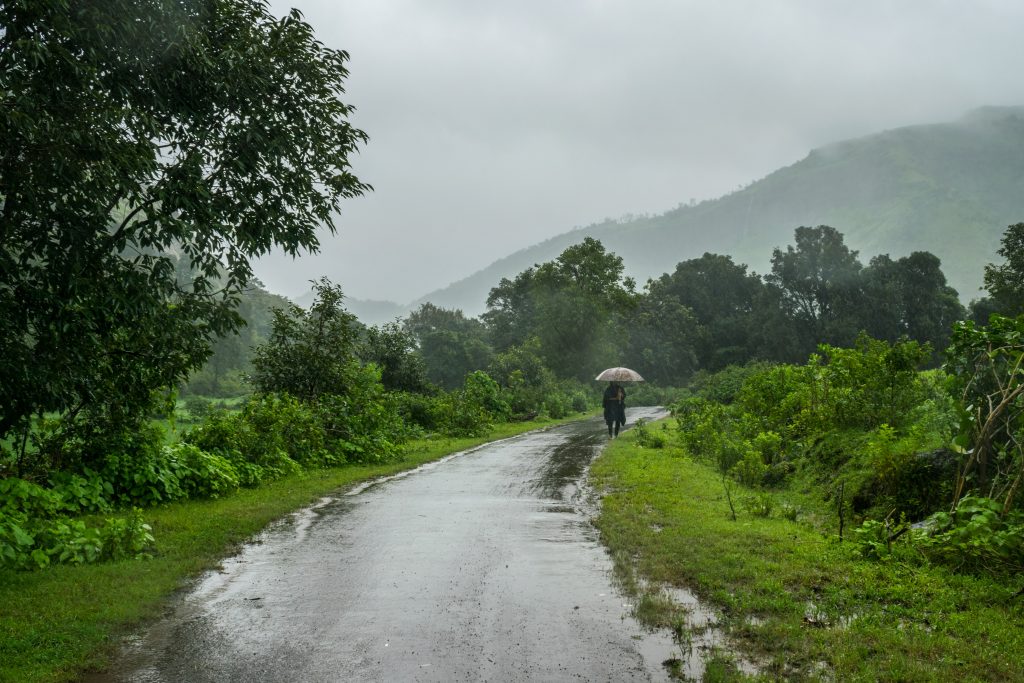 Panchgani, all around the year is no less than a lush paradise covered with lush flora and verdant landscapes. During the monsoon season, this resort town is especially charming. Home to one of the most famous sunrise and sunset points, Panchgani sits amidst the Sahaydaries and is a mere 2-hour drive from Pune and a 5-hour journey from Mumbai.
Things to do in Panchgani during Monsoon –
Trek up to verdant Table Land
Explore the magical flora at Kaas Plateau, one of the UNESCO World Heritage sites of India
Visit the refreshing, seasonal waterfalls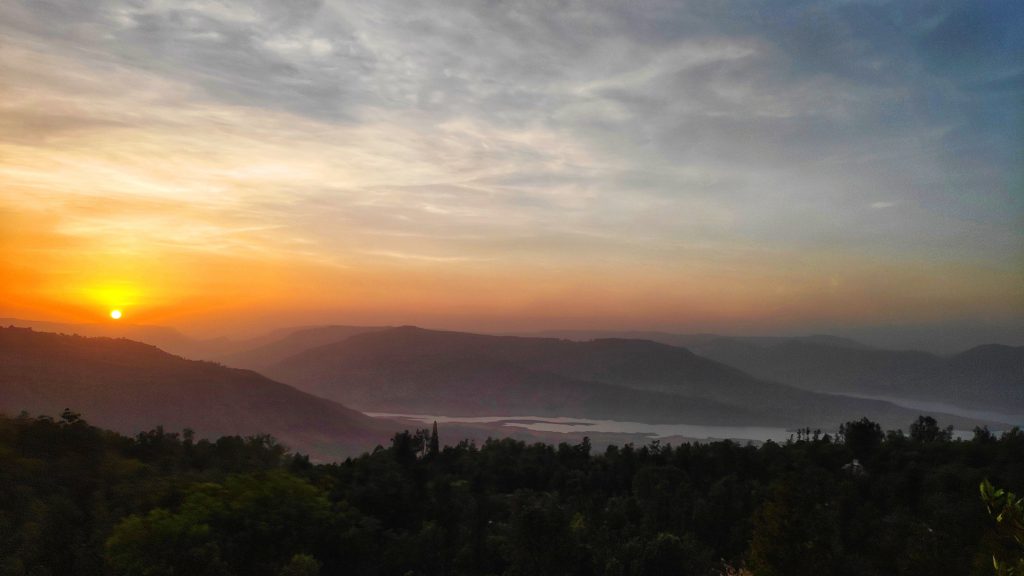 Stay at one of our serene properties while in Panchgani. Click here for a full list of villas in Panchgani.
If you are looking for a refreshing and quick getaway from the stress of city life, Alibaug is your best bet. The beauty of visiting the beach when it's drizzling is truly unmatched. The essence of Alibaug is so that no matter the number of times you visit this paradisiacal location, you just can't get enough.
Alibaug is a 3 ½ hour drive from Pune. If you are travelling from Mumbai, the best way to reach Alibaug would be to take the ferry. However, kindly make sure they are functional, considering the weather conditions.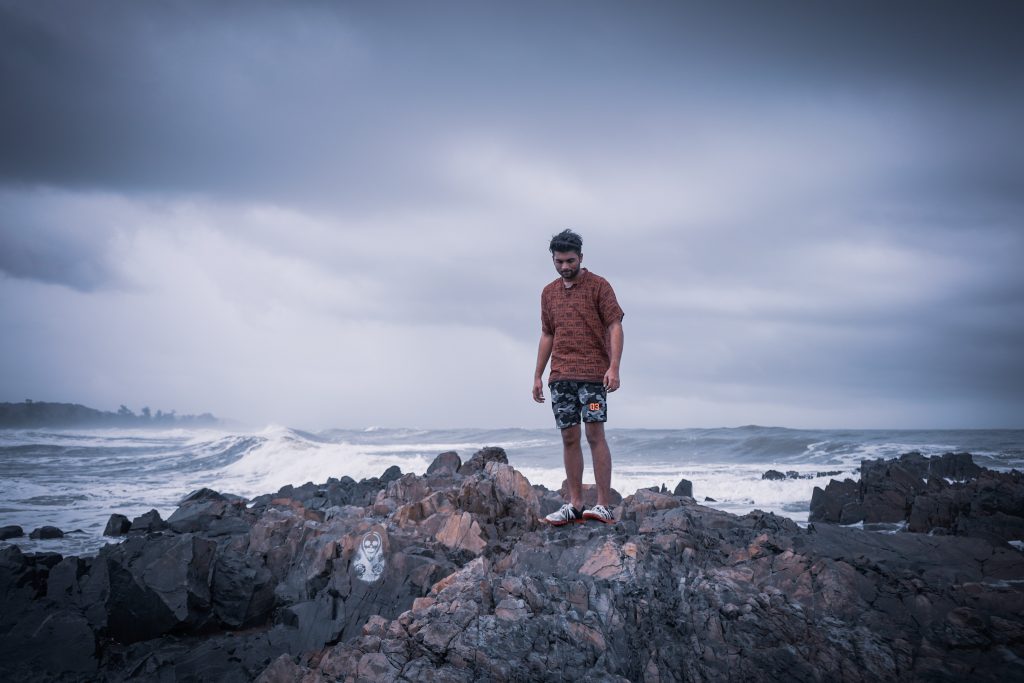 Things to do in Alibaug during Monsoons –
Take a calming walk at Kashid Beach.
Relish the scrumptious local Malvani food
Embrace the splendour of Murud-Janjira Fort.
Enjoy mouthwatering meals at Kiki's, Buono Pizzeria, Boardwalk by Flamboyante.
Looking for a stay in Alibaug? Click here for a full list of the finest accommodation options by StayVista at Alibaug.
Karjat is surrounded by a few of Maharashtra's most refreshing and beautiful vistas and waterfalls; that is an even more astounding experience in the rainy season. This quaint escape is a quick 2-hour drive from Mumbai as well as Pune, making it one of the best getaway destinations! Karjat is relatively less commercialised that only makes the whole experience even more serene and relaxing as one can enjoy this town for its simplicity and authenticity.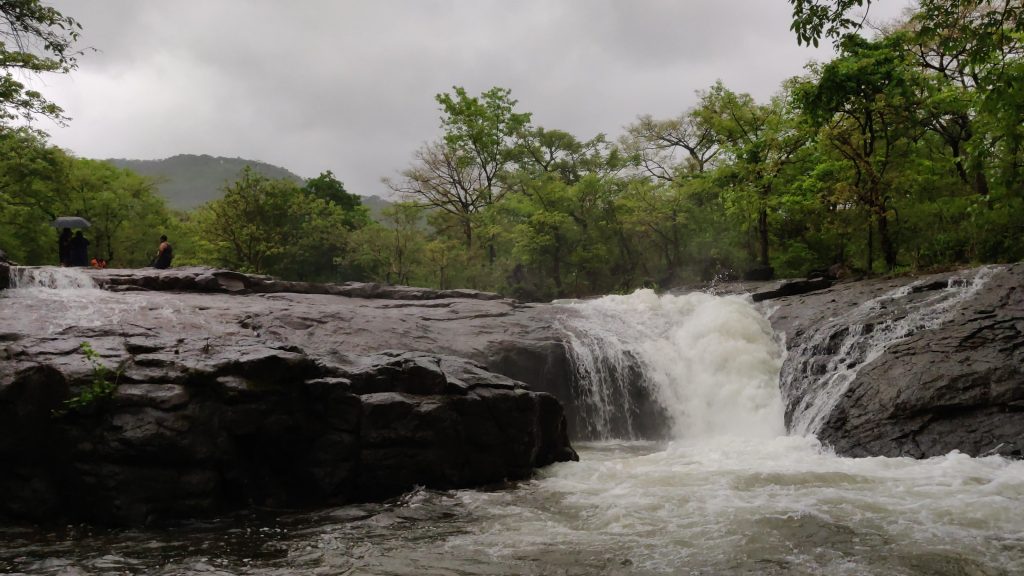 Things to do in Karjat during Monsoons –
Embracing the Ulhas Valley
Visiting Bhivpuri for its serene waterfalls
Exploring the Kondana and Bahiri Caves
Looking for a stay here? Click here for a list of charming villas to experience life in Karjat.
Outskirts of Pune
Often confused to be highly urbanised, Pune city is set amidst magnificent valleys, misty mountains, dense greenery and everything else nature has to offer. Pune is truly a modern blend of culture, heritage and serenity. The outskirts of the city are truly a site you just cannot miss. If the sole purpose of your getaway is to relax without having to deal with the struggle to drive down for a longer stretch, this is for you!
Only a short drive away from the main city area of Pune, this euphoric house is a haven for those looking for peace & tranquillity. Bubbles & Breeze is characterful, with eclectic decor and serene spots around the house for guests to relax and celebrate. The real star of this house is the gorgeous machan that looks over the backwaters & lush green valleys that look especially idyllic during monsoon.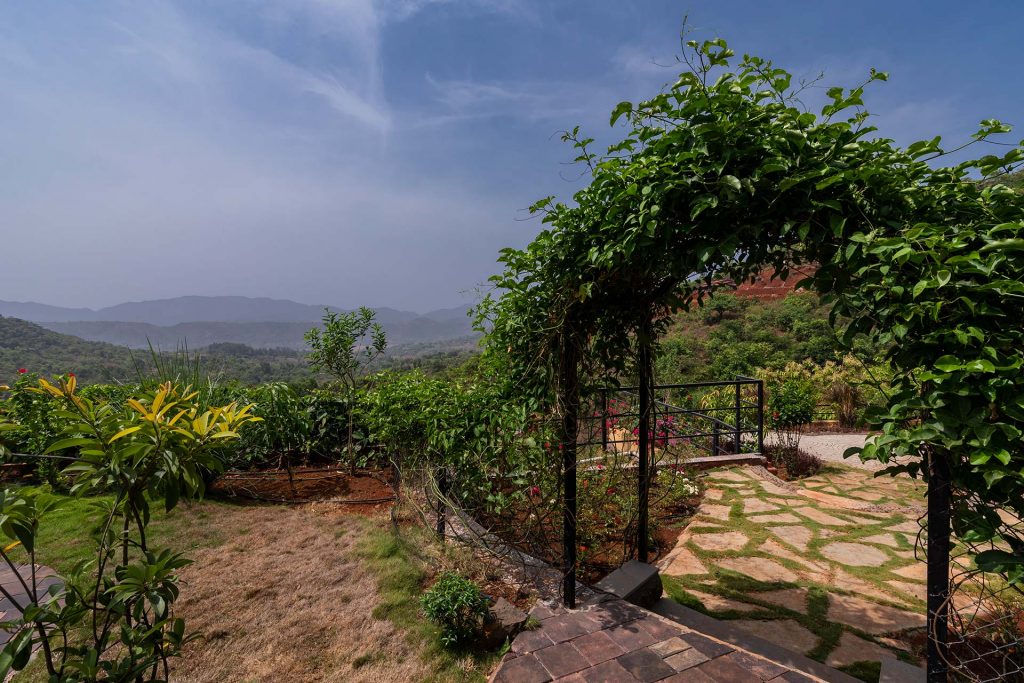 For more such accommodation options in Pune, click here.
With placid lakes and breathtaking valley views, Kamshet is a perfect balance between peace and adventure. With a multitude of monsoon treks one can take from here, it is the perfect place for explorers who enjoy trekking in the rains! With vistas overlooking the beautiful Pawna lake, Kamshet is undoubtedly one of the places that top the list for the best monsoon getaways in the country.
Kamshet is a 2 hour drive from Mumbai. And from Pune, it takes a little over an hour to get to Kamshet.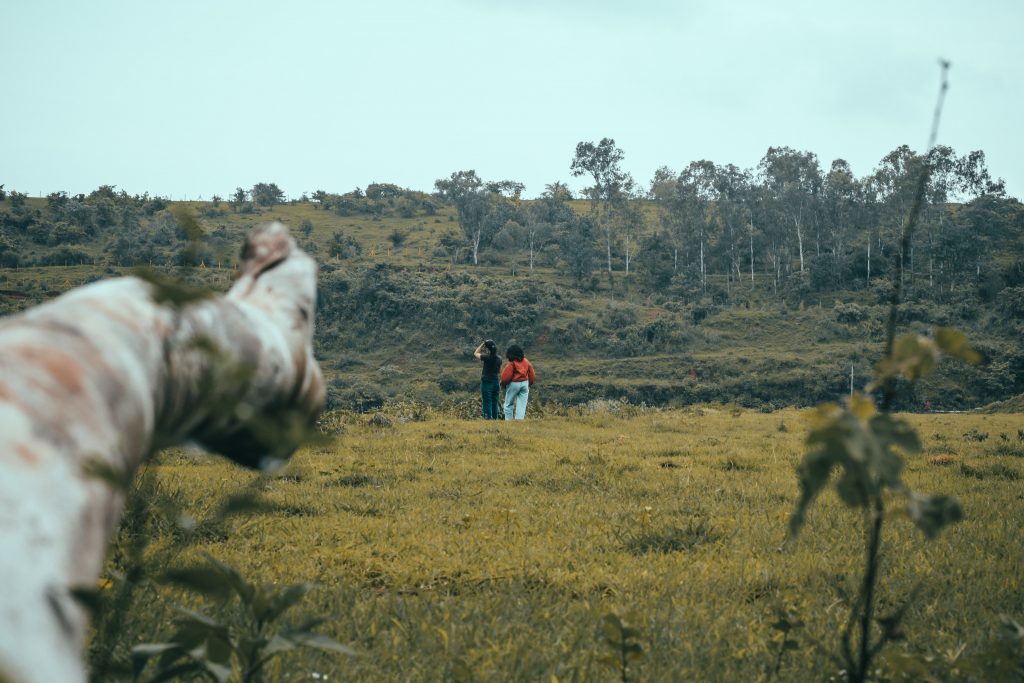 Things to do in Kamshet during Monsoons –
Spend some peaceful time near Pawna lake
Trek to the enormous Shinde Wadi Hills
Explore Bedse Caves
Host a picnic by Bhaje Waterfalls or visit the Andra Valley Dam.
Looking for a luxurious stay in Kamshet? Click here.
If you are from Mumbai and are looking for a quick getaway that does not involve a lot of driving and travel, Wada is your best bet. Located in the Palghar district in Maharashtra, Wada is just a hop away from the main city of Mumbai. Particularly known for its scenic lake views and pleasant weather, Wada makes for the perfect retreat.
Things to do in Wada during Monsoons –
Enjoy basket weaving workshops
Spend some peaceful time near Vada Lake
Enjoy a luxurious retreat at StayVista at Tinted Skies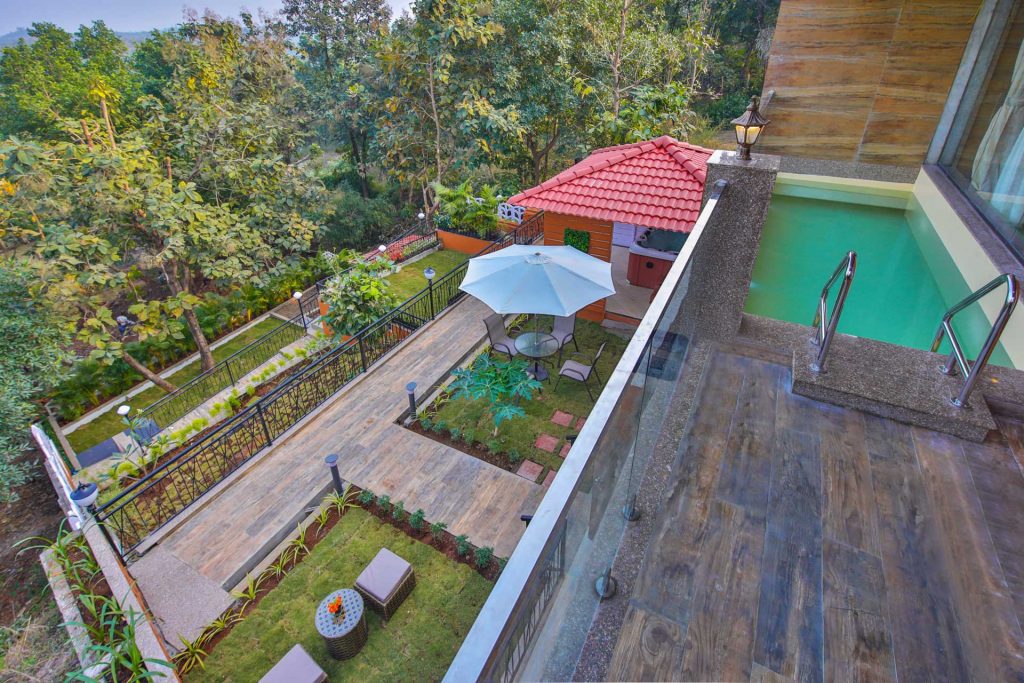 At this elegant and opulent property, guests can enjoy a multitude of carefully designed experiences that make their stay quite a memorable one. It is nestled between the lush grasslands, surrounded by mountains, offering a 360° seamless view from every corner of the property.
To top it all off, the expansive lawn, along with a barbeque and bonfire, private pool, and jacuzzi make this tranquil home the perfect epitome of luxury.
Ratnagad: The Jewel of Maharashtra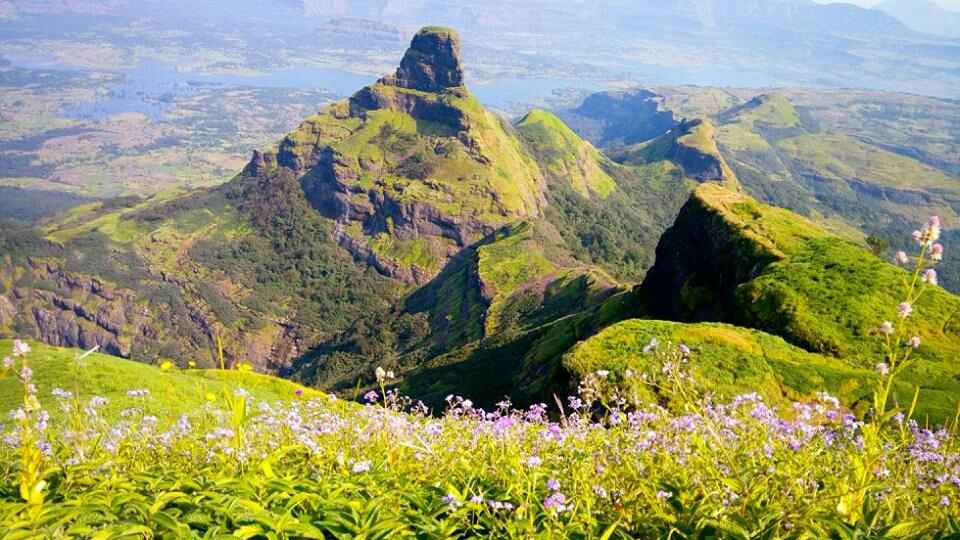 Geographically Ratangad is at the banks of Bhandardara lake of Ahmednagar district. With views of the lake and the highest mountains in Sahyadri looks very much lost in time. This fort offers fabulous views of majestic Sahyadri ranges. Right from Katrabai till Sandhan Valley. And in recent times, this fort is abuzz with the talks of the Karvi flowers in their full bloom covering the lush foliage with a purple sheet. The months of October and November are the best time to visit this place and experience the Karvi flowers blooming season. These Karvi flowers in Ratnagad bloom once in 8 years after the monsoon and were last witnessed in the year 2008.