Revered as one of the holiest shrines in India, it's that time of the year when you can take the much-awaited trip from Haridwar to Kedarnath. A holy shrine dedicated to Lord Shiva, Kedarnath is one of the Char Dham temples of Uttarakhand as well as one of the 12 jyotirlingas of Lord Shiva. Believed to have been built by the Pandavas, the Kedarnath Temple is nestled amidst a breathtaking backdrop of the towering snow-capped Garwhal Himalayan range. This yatra, which is a part of the Panch Kedar is a dream of every devotee of Lord Shiva and starts from Haridwar to Kedarnath and then later continues to the Badrinath. Situated at a height of 3583 m. above ground, this sacred pilgrim centre on the shores of the Mandakini river has 4 temples around it namely; Tungnath, Rudranath, Madhyamaheshwar, and Kalpeshwar which also form the Panch Kedar pilgrimage sites.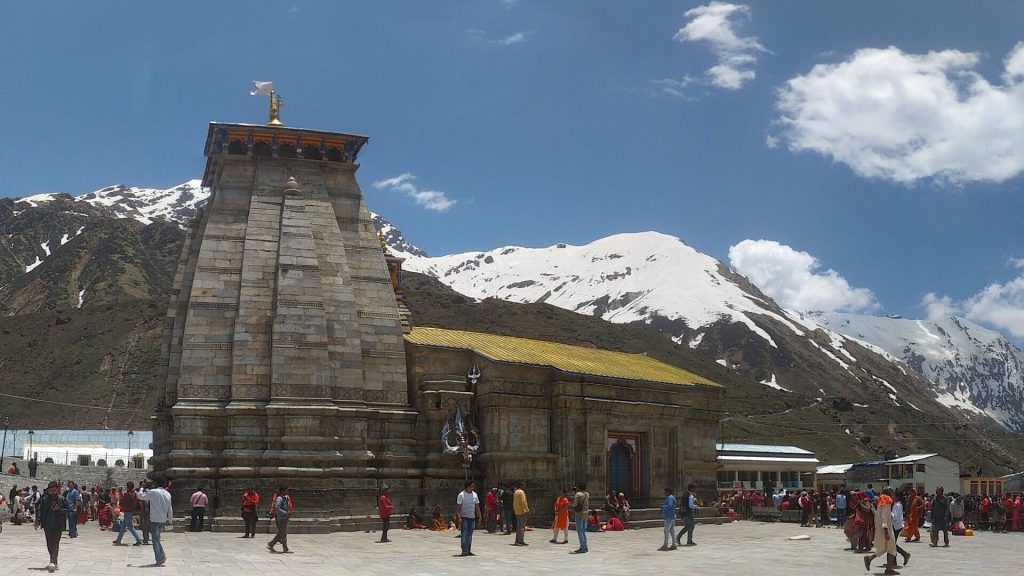 Reminiscent of ancient mythological history, the Kedarnath Temple takes you back to the age-old renowned mythical Mahabharat era. The temple is not directly accessible by road and has to be reached by 22 km. uphill trek from Gaurikund. For those planning a trip from Haridwar to Kedarnath, we've got an all-inclusive detailed guide right here for you.
A quick sneak peek into the content:
1) Route of the trip from Haridwar to Kedarnath
The journey from Haridwar to Kedarnath covers a distance of 239 km by road and takes about 5 hours and 19 minutes. Alternatively, you can take a flight to Dehradun's Jolly Grant Airport, which is 238 km away from Kedarnath. From Sonprayag, private cars are allowed to take you to Gaurikund, the starting point of the trek. Helicopter rides are also available from Guptkashi, Sersi, and Phata.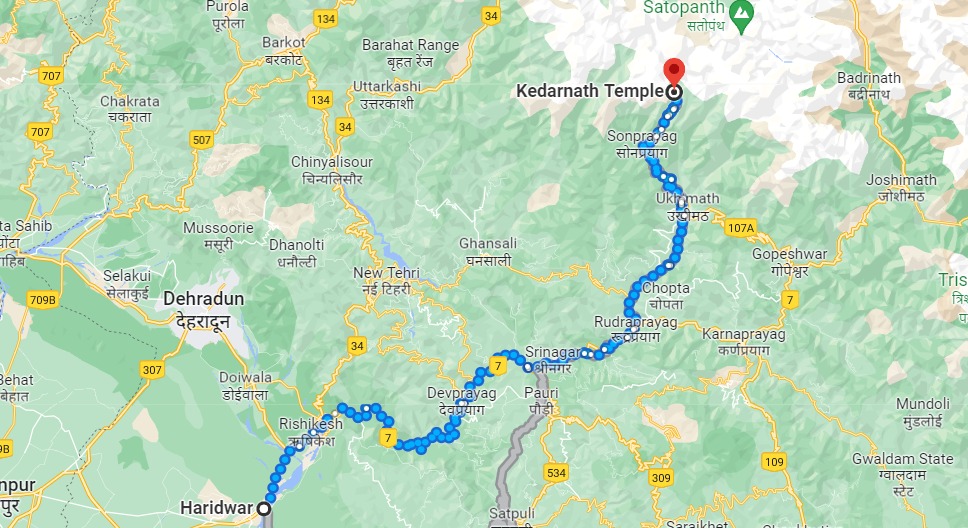 Distance between Haridwar to Kedarnath by road – 239 km./ 5 hours 19 mins.
Distance between Haridwar to Kedarnath by flight – 123 km.
You may also drive yourself or hire a cab to go to Gaurikund. Simply ensure that your automobile or the one you hire has adequate clearance. At a distance of 238 kilometers, Dehradun's Jolly Grant Airport is the nearest airport to both Haridwar and Kedarnath. With regular flights to Delhi, the airport is well-linked. From Haridwar, Rishikesh, and Rudraprayag to Sonprayag, where private cars are permitted, buses and shared cabs are available. If you don't want to trek, you can even take a helicopter ride (although the trek to Kedarnath is highly recommended). The services are accessible from a variety of helipads, including Guptkashi, Sersi, and Phata.
2) How to register for the Kedarnath Yatra
To undertake the Kedarnath yatra, you must register online or offline and obtain a permission slip. The Uttarakhand Char Dham Devasthanam Management Board has an online registration form. Offline registration is possible at various centers in Haridwar, Rishikesh, Guptkashi, Phata, Sonprayag, Joshimath, and Govind Ghat.
3) Things to do on your trip from Haridwar to Kedarnath
Are you planning a trip from Haridwar to Kedarnath? This journey will take you through picturesque locations with a rich cultural and spiritual heritage. To help you make the most of your trip, here are some must-see places and activities to consider:
– Haridwar to Guptkashi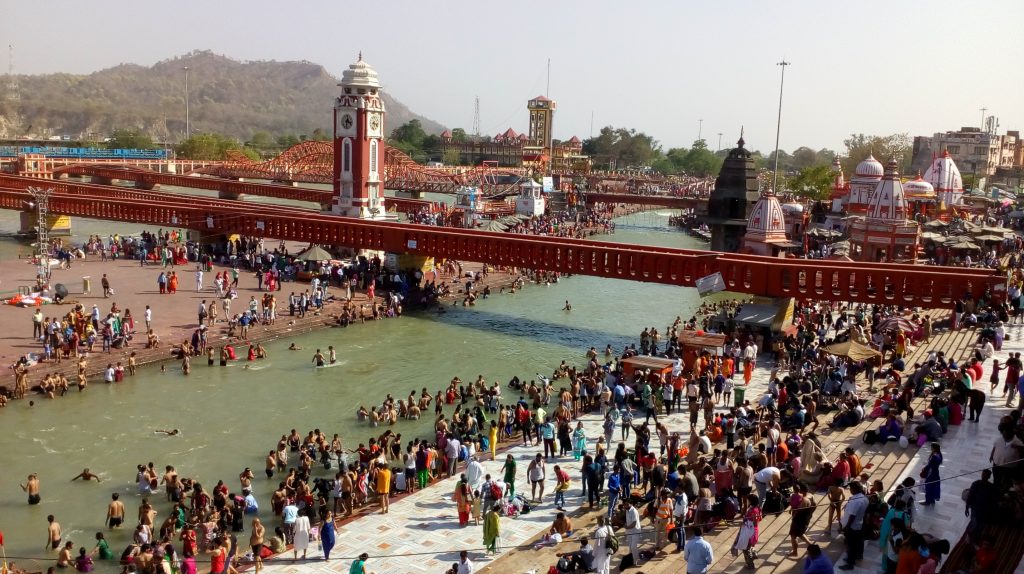 On your way from Haridwar to Kedarnath, make a stop at Guptkashi, a town located 47 km away from the sacred Kedarnath Temple. Guptkashi is known for its spiritual significance and historical temples such as Vishwanath and Ardhnareshwar. Don't miss the chance to visit Manikarnika Kund, a popular tourist destination where the Ganga and Yamuna rivers meet.
– Guptkashi to Gaurikund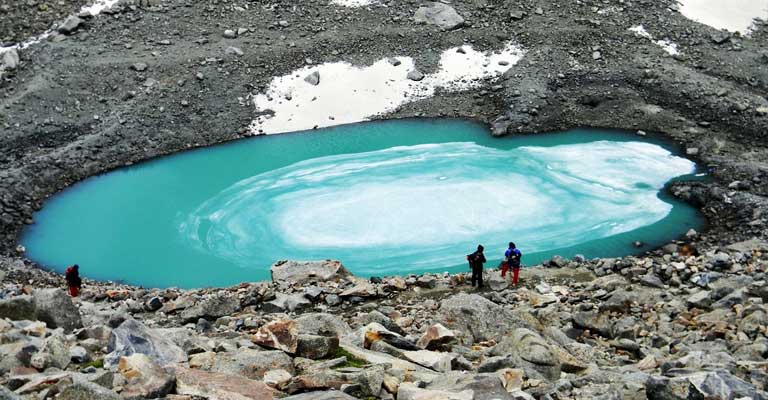 Next, head to Gaurikund, where the Gaurikund Temple dedicated to Goddess Parvati is located. According to mythology, it was here that Lord Shiva confessed his love for the goddess, and the two were wedded in the Triyuginarayan temple.
– Gaurikund to Kedarnath
From Gaurikund, you can start your journey to Kedarnath, which is a beginner-level trek of about 16 km. The Lord Kedarnath Temple, located at the foot of the Kedarnath Peak, is one of the most important sanctuaries in Hindu mythology. It is visited by spiritual pilgrims from all over the world every year. You can also visit other nearby attractions like Vasuki Tal Lake, Shankaracharya Samadhi, and Bhairav Temple.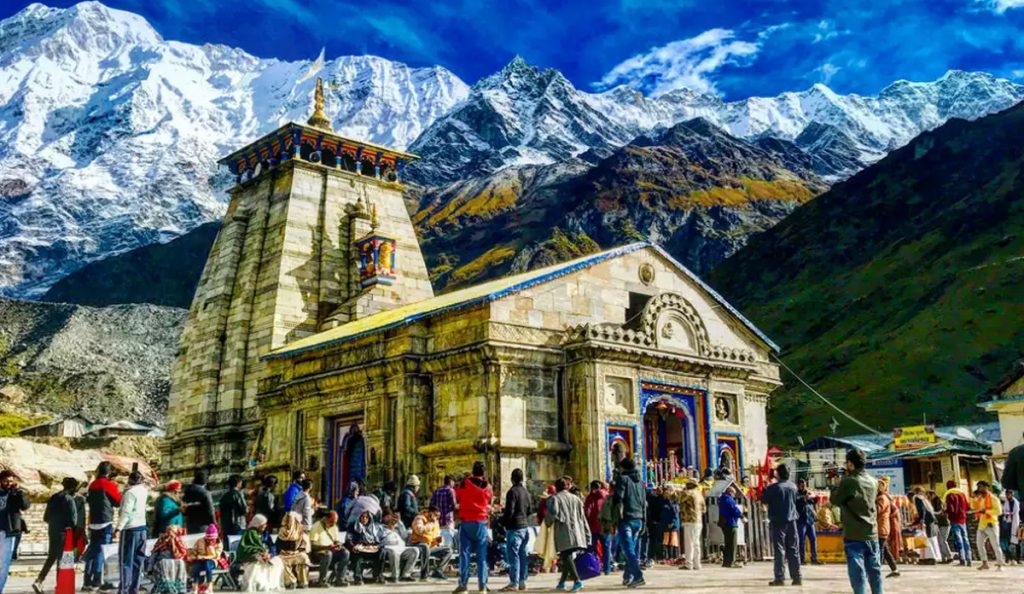 Every year, throngs of pilgrims travel thousands of miles to offer their prayers and seek the graces of the Hindu Deity. The temple, which faces the Kedar Parvat, is located at the base of the Kedarnath Peak. Kedarnath is a beginner-level excursion that is exceptionally attractive in the winter. Outdoor enthusiasts and ardent hikers alike appreciate this one of the most magnificent crests in the Himalayan area.
Here are some of the places to visit around Kedarnath Temple:
– Vasuki Tal Lake
– Gaurikund Temple
– Shankaracharya Samadhi
– Bhairav Temple
– Kalimath
– Gandhi Sarovar
4) List of Accommodations near Dehradun, Mussoorie, and Shimla
While there are no accommodations near Kedarnath itself, you can always make a vacation out of this trip from Haridwar to Kedarnath. Here's a list of accommodations where you can halt while on your journey. 
With nothing but boundless verdant pastels and melodies of the whirring winds making their way through the bamboo plantations, get to experience nothing but sanctity at this charming abode. . Guests can explore, stroll or play along the lawn blending with the surrounding greenery. Get to indulge in the whole candle-light dinner experience on the terrace right under the starry skies or simply gather around the quaint fireplace for a quick catching-up session. Venture out and explore the nearby treks and trails. This tranquil abode is bound to leave you with a trove full of memories.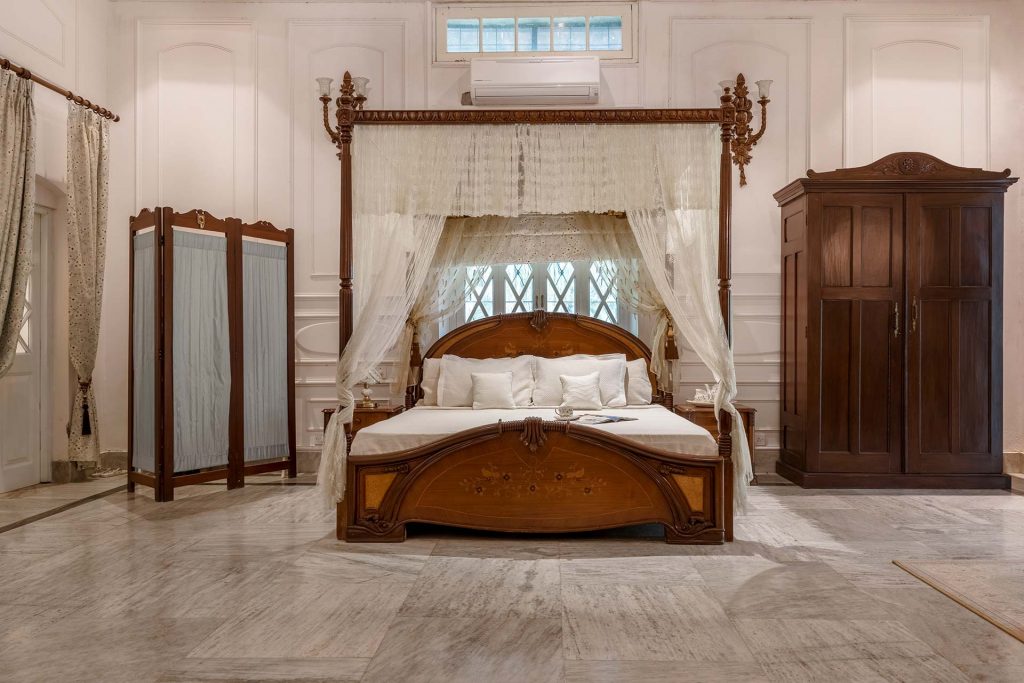 Surrounded by lychee orchards, hills, and valleys, Normandy House is a homestay that is nested upon 25 acres of land. Proudly boasting of the vividness of nature and heritage, this abode was designed to be a getaway by a French connoisseur in 1840. With a blend of French and British decor, being here is almost like living in a different era. Guests can step out to explore flora and fauna including the litchi orchard or enjoy birdwatching. They can also head to the clubhouse near the villa, and play various board games, chess, carrom, and badminton.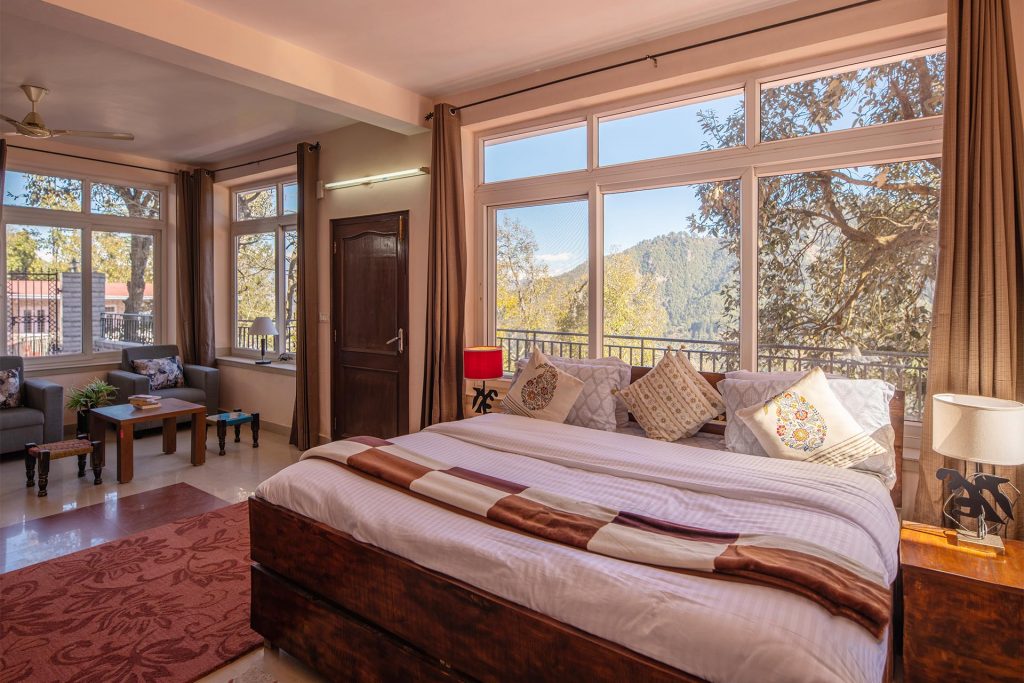 A boutique 5 Room Bungalow in the visually dazzling and unspoiled area of Mussoorie: the Camel's Back Road! This boutique homestay has a tagline – "a boutique homestay for the young at heart" means a lot more than it implies. Within the property, Bandarpunch 1 & 2 peaks can be viewed from all rooms of Banjara Dreams. The spacious courtyard of this homestay is spread out in 950 square feet. . This property has two dedicated bonfire zones with a proper fire pit and comfortable seating arrangement. It's a place for relaxation and evening interactions with friends and family members.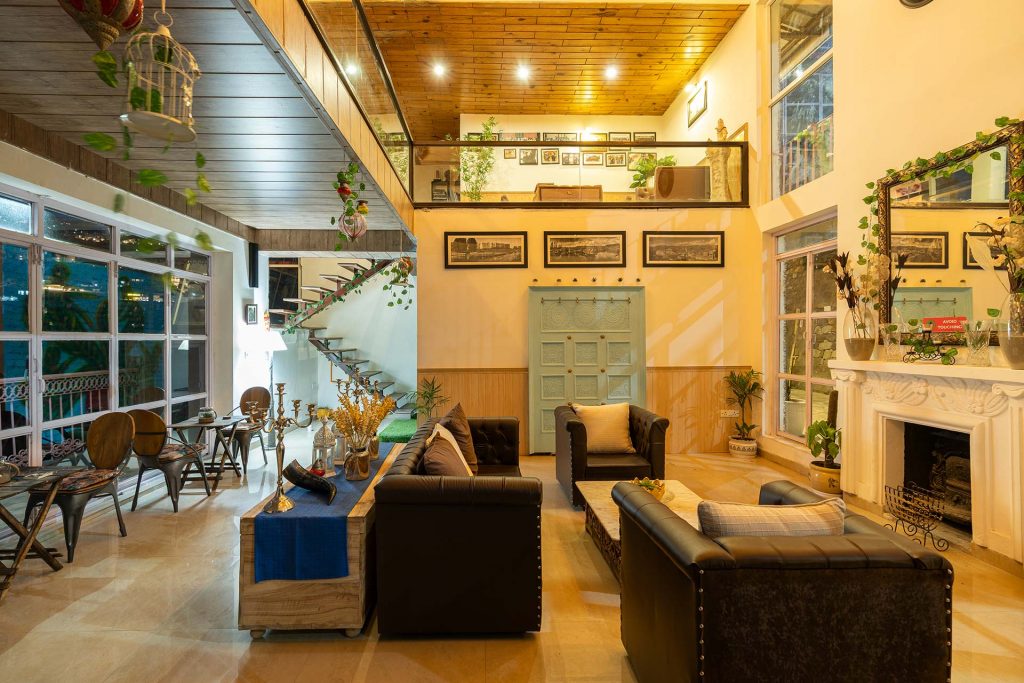 Located at a high altitude, Pax and Opis is a scenic property overlooking picturesque views of the Himalayas. The rustic interiors along with the beautiful facade make this home an absolute delight. Lounge in the entertainment room, pick a read to enjoy amidst the mountains, or simply admire the starry night sky.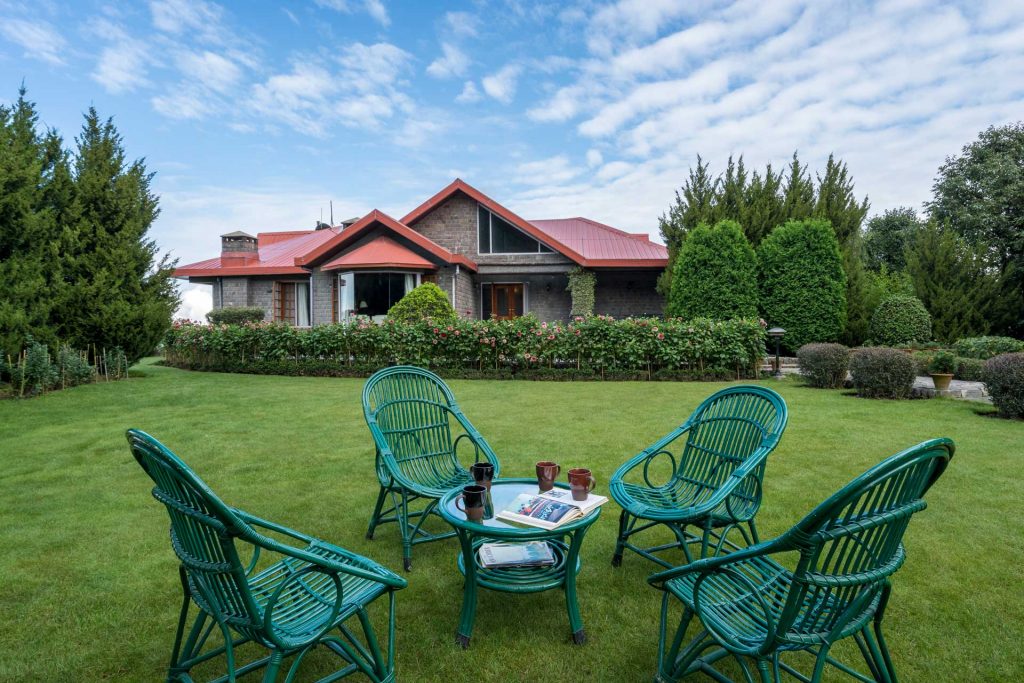 Wake up to the sounds of tweeting birds, rustling winds, and a spectacular view of mountain ranges. Jagheri Bagh, located near the quaint town of Chail welcomes you with the spectacular sight of lush green meadows hugging a cobblestone path. Set amidst an 8-acre estate with a hint of regal lineage, this home was formerly a notable apple orchard. Within the property, guests can take a leisurely stroll on the beautifully manicured lawn, overlooking splendid mountain ranges.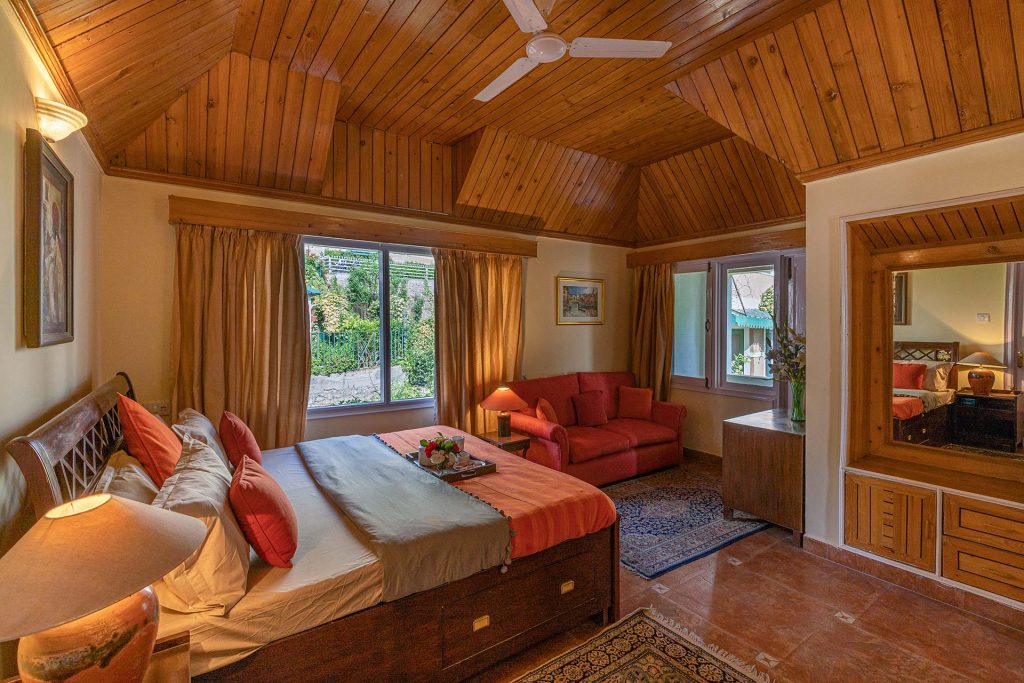 As idyllic as it gets, this oasis of quietude just on the edge of a lush Deodhar and Pine forest reserve is for those who seek respite away from the din and chaos of their everyday lives. Emanating a calming aura, this charming chalet paints a picture right out of fable with its lush green lawns drawing the twittering birds, buzzing bees, and a plethora of some beautiful species of butterflies. The gazebo ensures you get the best view of the starry night or dusky mornings. Get to hear the twittering birds, the buzzing of the bees, and whistling of the cool northern winds from every nook of this cosy chalet.