We bet you've longed for a carefree, fun-filled holiday to the beautiful beaches of Goa. But while India's favourite 'tourist's paradise' is reputed for its spirited summers and tropical temperatures, we assure you there's more to it than meets the eye. Visiting Goa in monsoon is like seeing it in a new light. The winding roads, verdant forests, and waterfalls cascading down its nooks and crannies make it a sight for sore eyes. The month of June, when the monsoons begin to wash in, marks the start of the not-so-peak season in Goa. This is the time when the beaches are nearly empty, accommodation prices start to drop, and the hustle-bustle of tourists is minimal. We cannot think of a better time to plan a relaxing trip to this seaside paradise!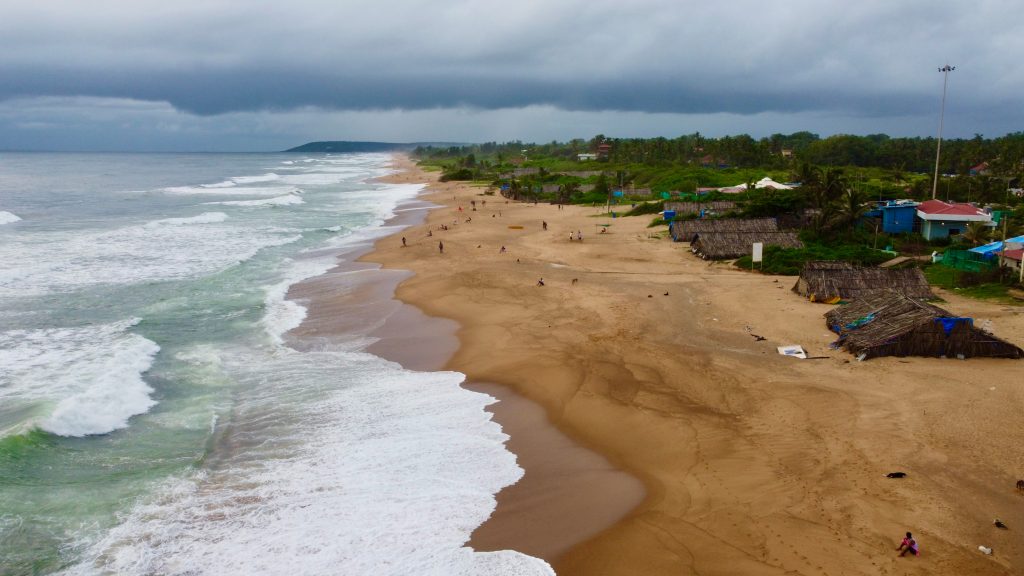 If you're looking for a whisk-away holiday to rediscover Goa in monsoon, we've curated the ideal itinerary for your every mood!
For the Nature Lovers
One hardly ever sees Goa listed on any wanderer's list for monsoon destinations. But Goa in monsoon should definitely not be missed by anyone! Around this time of year, Goa is bustling with biodiversity and lush greenery, making it a piece of heaven on earth. So, if a scenic escape into the arms of nature is your idea of a perfect holiday, here are some things we highly recommend giving a shot.
1. Take a road trip through the Western Ghats
A long, scenic drive through the tranquil forests of the western ghats is how we recommend commencing your next trip to Goa! Of course, the cherry on top has to be the overcast weather, the smell of the rains, and the chilly monsoon winds flurrying through your hair.
2. Trek through the Sahyadri Mountain Range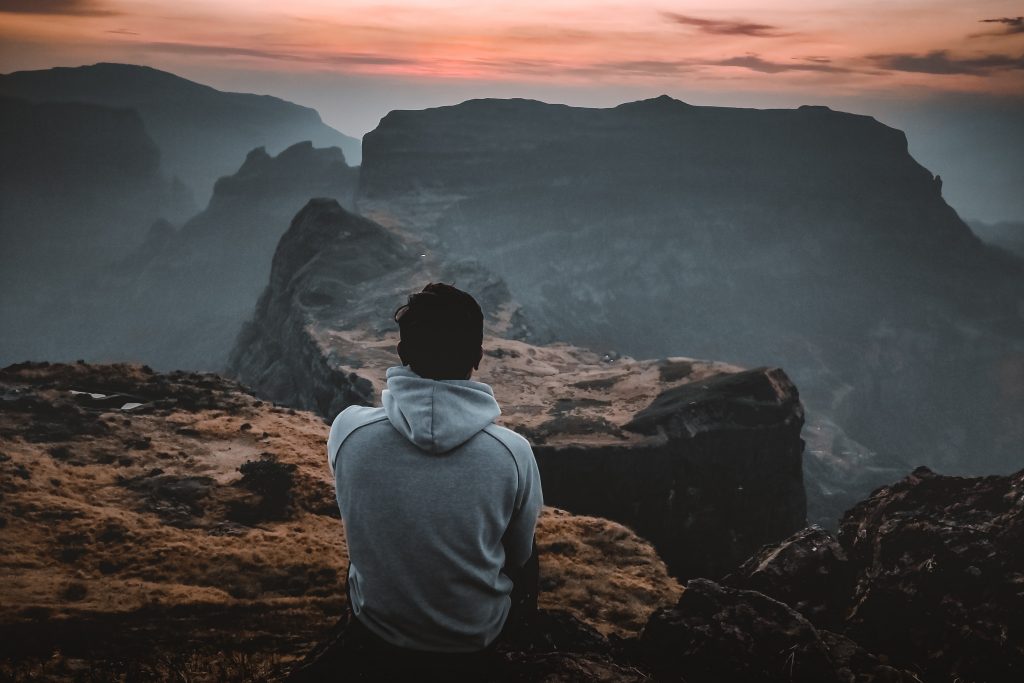 The majestic Sahyadri mountain range engulfs the coastal state in a green cover during monsoons. With over ten diverse trails to choose from, we can't wait for you to try out nature's way of meditative therapy!
Soak in the beauty of the Dudhsagar falls
Roughly translating to 'Ocean of milk', the Dudhsagar falls is one of India's tallest waterfalls. With gushes of water plummeting from hundreds of feet in the monsoons, we urge you to experience this surreal sight.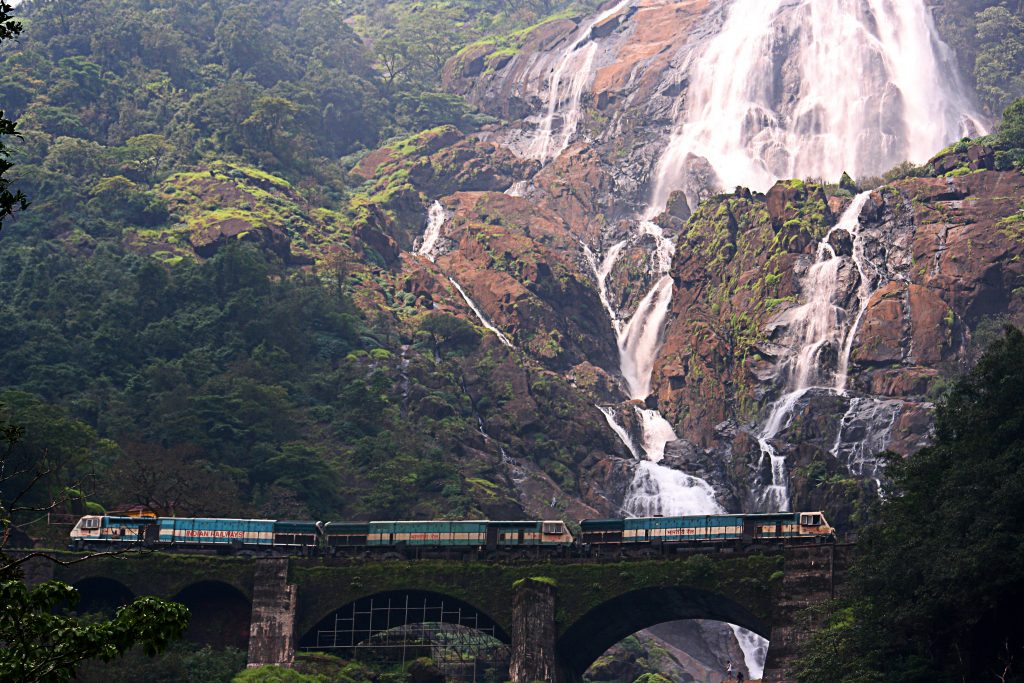 For the Serial Chillers
Have you ever felt the undying urge to leave everything behind and do absolutely nothing? We've all been there! Taking a break to reset, relax and rejuvenate sounds like a job for your inner serial chiller, and we've got just the lazy list of things for you to do this monsoon season in Goa (it's very low effort, we swear).
1. Lounge around on the secluded beaches of South Goa
It's time to let the cat out of the bag and give you all the juicy details. The beaches of south Goa are THE place to be. Secluded, clean, and breathtakingly beautiful, we highly recommend making it your new 'go-to' destination.
2. Hit the Casinos and Nightclubs in Goa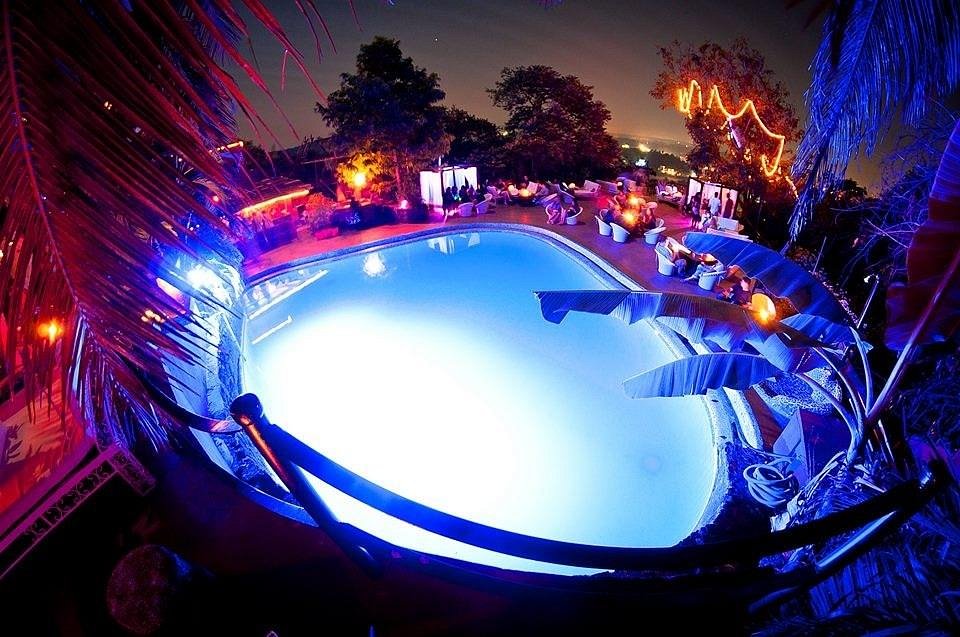 Here's an open call to all the social butterflies who know how to party! The Mandovi River hosts an array of casinos for you to take your pick and dance the night away with friends, drinks, and incredible views.
3. Gorge on the Goan delicacies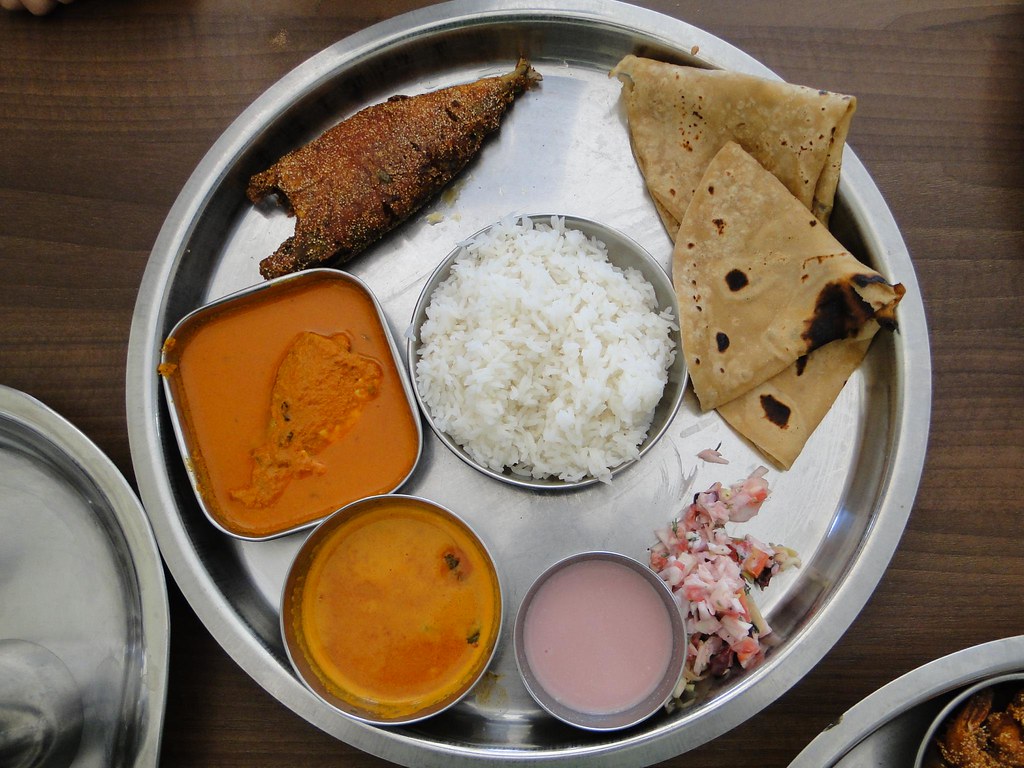 If you visit Goa and don't ravish a delicious fish thali, did you even really visit Goa? Forget fancy restaurants and bars; the BEST authentic Goan food can be found at little shacks, streetside cafes, and local eateries. Enjoy your meals with a side of 'Urrak' or 'Jungle Juice' as the Goans call it. It packs a punch of flavour, but make sure you have a ride back home.
For the Adventure Junkies
Nothing feels better than a rush of adrenalin pulsating through your body as you immerse yourself in an adventure. Goa in monsoon offers the best time to let loose, step out, and seek all the thrills! Think you can handle the heat? Check out these riveting outdoor activities that aren't for the faint-hearted.
1. Go Rafting along the Mahadei River
You're probably wondering how an aquatic adventure sport and the rains make sense together. When the rafting season is at a halt everywhere else, the Mahadei invites all adrenalin junkies to come and experience the thrills like never before!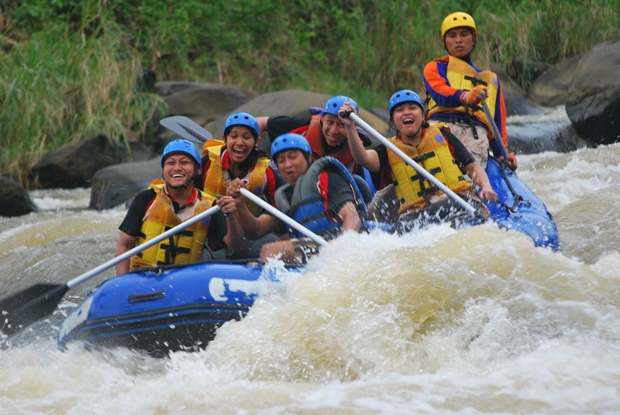 2. Scuba Dive into the depths of the Arabian Sea
The quaint little islands off the northern coast of Goa are the perfect place to dabble with this exciting sport. If you're not quite the 'YOLO' type of person and prefer easing up on the thrill, we suggest giving snorkelling in the shallows a shot!
3. Cycle/Bike through the winding roads of Old Goa
A delightful way for a 'Tour de Goa' would be renting cycles (or bikes, if you will) and meandering around town. Be it cafe-hopping in the north or exploring the hidden gems of the south, we promise you'll love the adventure!
For the Sightseers
Beating the heyday of the summer months and travelling to Goa in monsoon is a revelation. Not only do you escape the sweltering heat, but the swarm of people that flock here during the peak seasons. While we've all been guilty of doing the same old 'touristy' things around here, make sure to incorporate these off-beat locations in your next travel trip itinerary.
1. Catch a soothing sunset at Cabo De Rama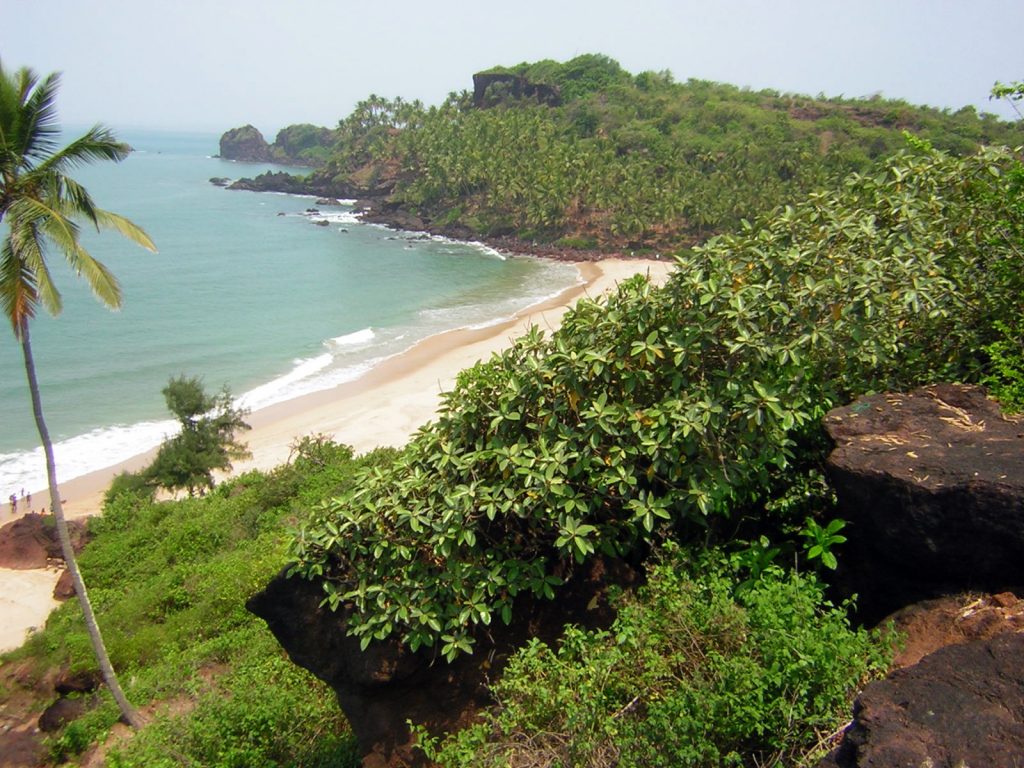 'Praça do Cabo de Rama' (or 'Cabo de Rama' for short) is a medieval hillside fort in south Goa. Even though the Portuguese left behind this stunning view, we wouldn't want you to miss a spectacular sunset! Wear your comfiest pair of sports shoes, carry your favourite snacks (and maybe some drinks if you're feeling fancy) and thank us later!
2. Tour the local Spice Farms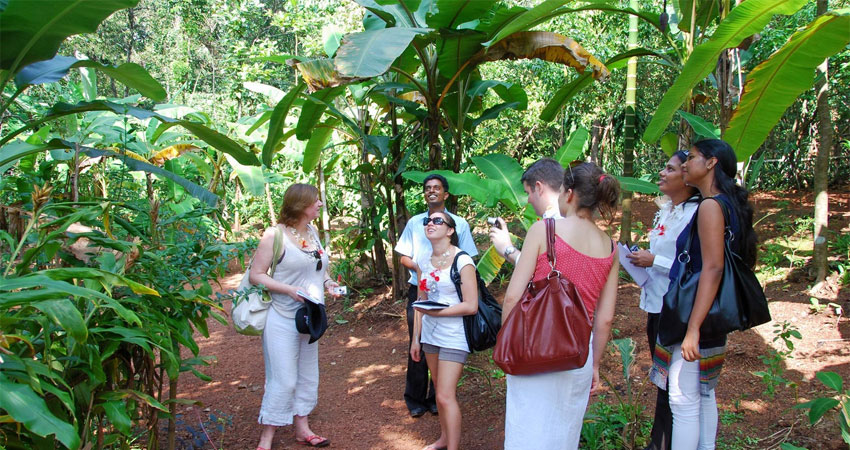 The spice plantations scattered across the state of Goa have quite the reputation for contributing to its lip-smacking cuisine. Taking a tour of these farms is a great way to support the local communities, encourage their small businesses, and learn some of the best-kept cooking secrets Goa offers.
3. Explore the architectural wonders of churches, temples, and forts
From cathedrals dating back to the 1500s to temples built during the Kadamba Dynasty, Goa is a congenial blend of diversity and culture waiting to be explored!
In case you need more ideas on what to do while on a trip to Goa in monsoon, click here!
For years, Goa has been the happening hotspot for all things summer. It's about time we changed that narrative and appreciate it in all its glory, all throughout the year! As we close our eventful itinerary for the perfect monsoon trip to Goa, we're absolutely positive it has something in it for everybody. StayVista hopes to welcome you on your next trip here VERY soon!