Experiencing a close encounter with nature just outside your tent's door sounds exciting, doesn't it?
While there are numerous fun activities to indulge in, camping in Manali has a special spot in everyone's heart. Being a lot more than just a popular hill station, this awe-inspiring hill station has risen above the status of the summer capital ever since the trend of Manali camping trips have been on the rise. The picturesque hill station is perfect for pitching a tent under the stars, breathing in the fresh air, and enjoying camping in Manali near river. Whether you want to take a break amidst the mountains or escape to a campsite, you will find a treasure trove of tents in Manali to go on a camping trip.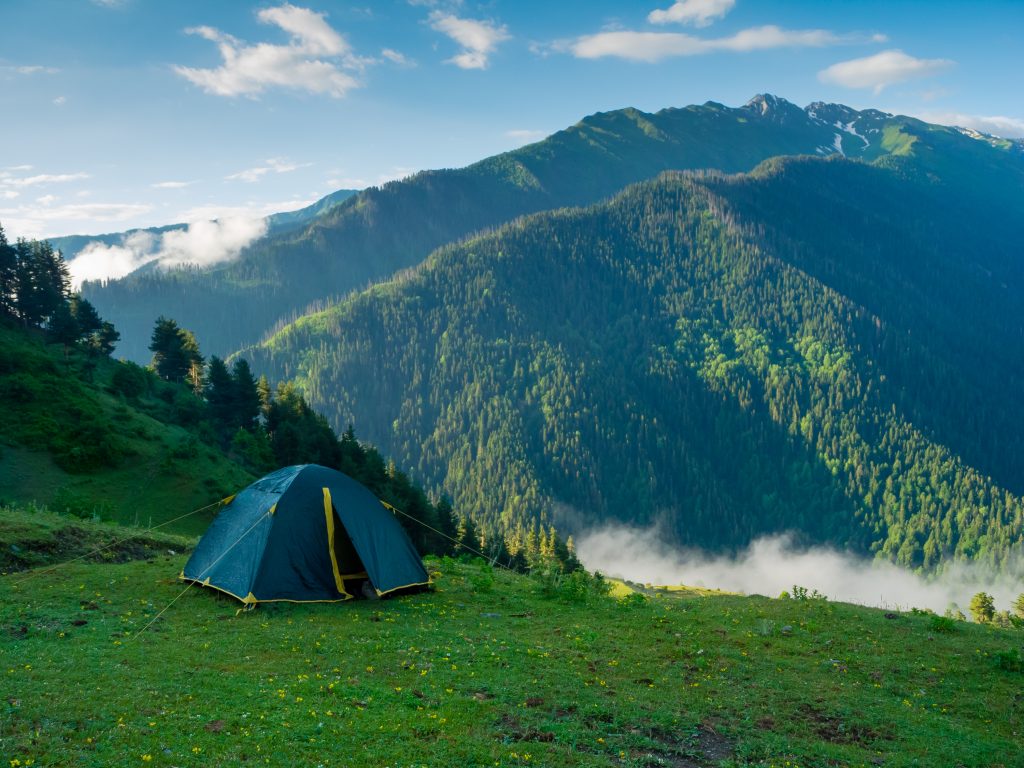 Here is a complete guide on the best spots and tips for adventure camping in Manali.
Best Adventure Camping Places in Manali
1. Solang Valley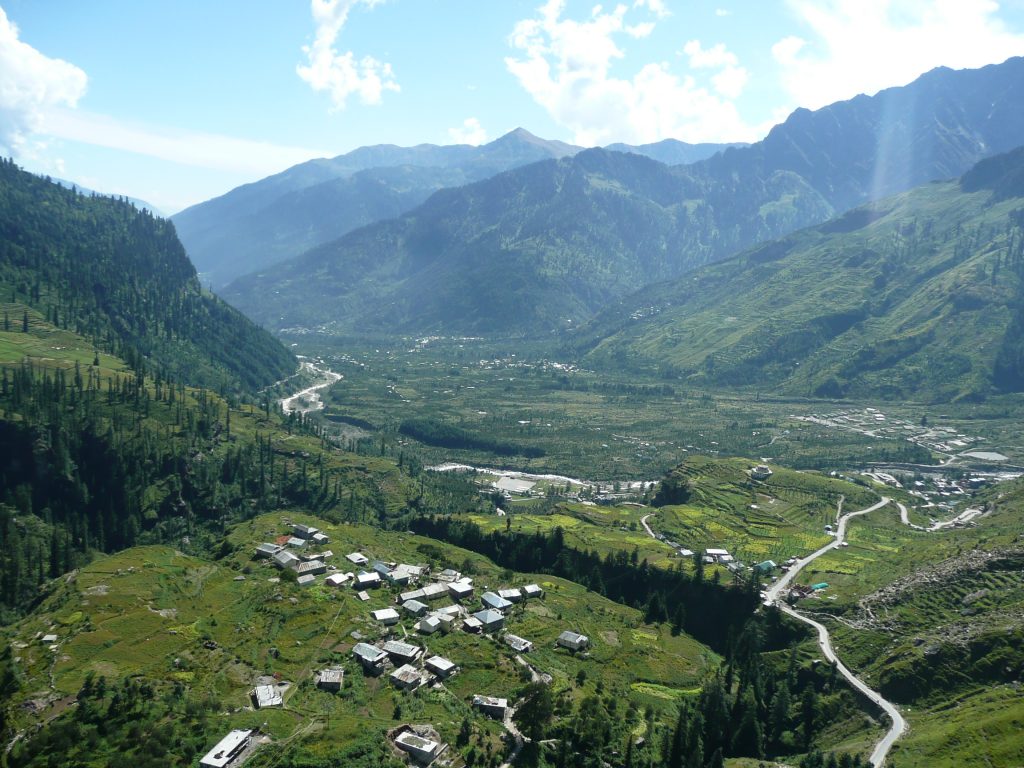 With scenic vistas, snow-clad mountains, and wide-open skies, it's one of the famous Manali camping sites. Given a plethora of thrilling activities to partake in, it's a paradise for adventure junkies. Travelers come to try their hand at paragliding, cable car rides, and skiing. Located 14 km. from the city center, the view of the snow-clad Himalayas and the surrounding greenery will relax your senses.
2. Village Sarsai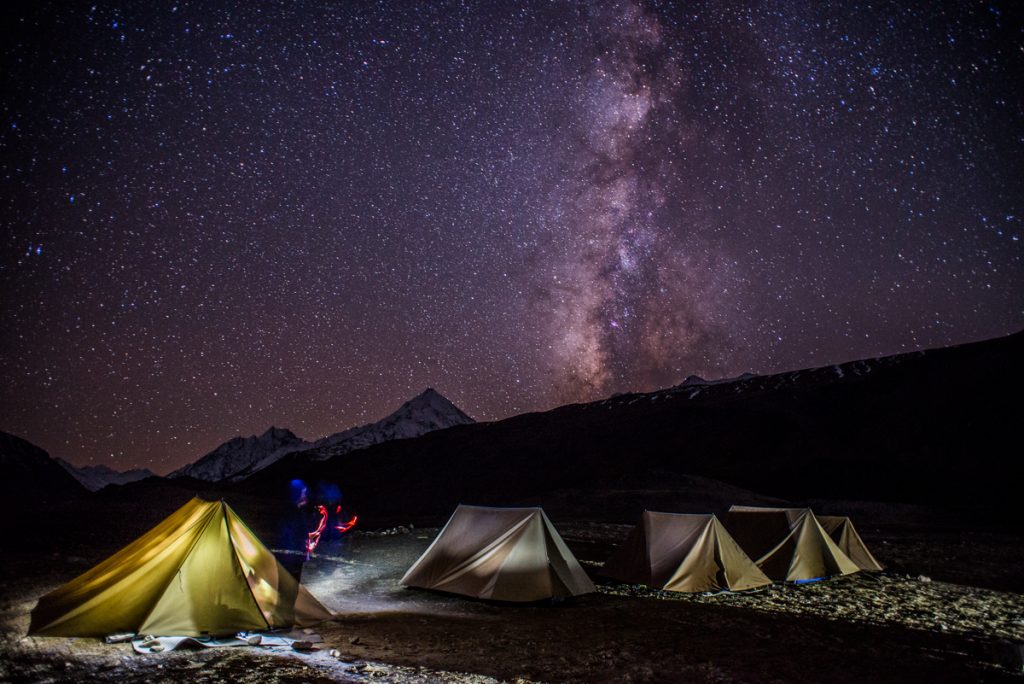 If you are not much of an adventurer but would like a place to enjoy camping, then village Sarsai is the perfect place for you. A 20-minute drive away, it is a popular Manali adventure camp. The campsite provides all amenities to make your stay comfortable while being surrounded by luxury tents, mystical lawns, and natural beauty. The best part? The campsite's pet-friendly – perfect for a family getaway!
3. Beas River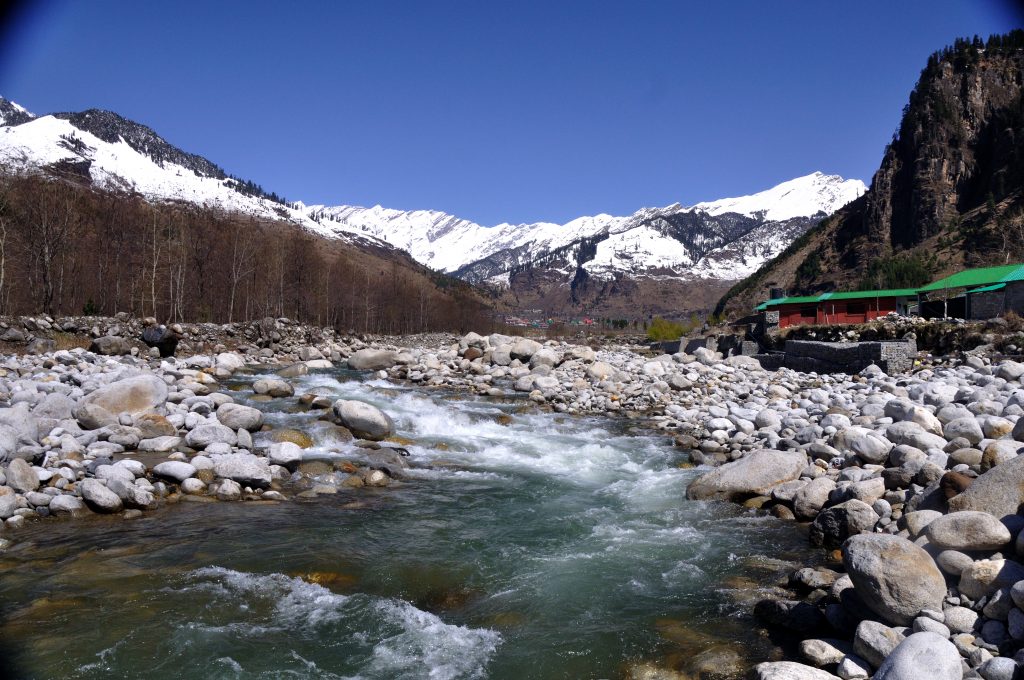 For those seeking to experience camping in Manali near river, tents near the Beas River provide a picture-perfect location. Lush greenery, gushing streams, towering hills, and the view of the Himalayas make this one of the best spots for camping in Manali. You can meet like-minded adventurers and watch the sun dip slowly over the horizon over a cup of hot cocoa by the river. Sounds like a dream, right?
4. Tenstsville Camping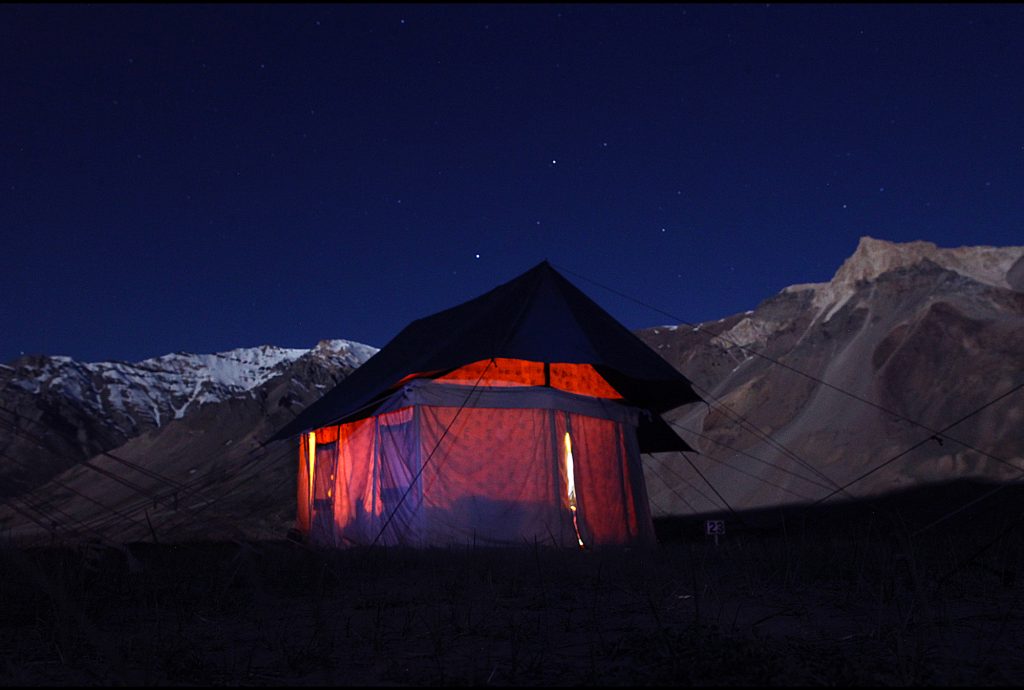 Located in Kullu's Bhanupal district, Tentsville Camping brings camping and adventure together. Tall pine forests, stunning valleys, and glittering waterfalls make this the best camping-cum-adventure site. Enjoy thrilling activities during the day and relax around crackling campfires at night. You might get a chance to spot wildlife as well.
5. Bhanu Bridge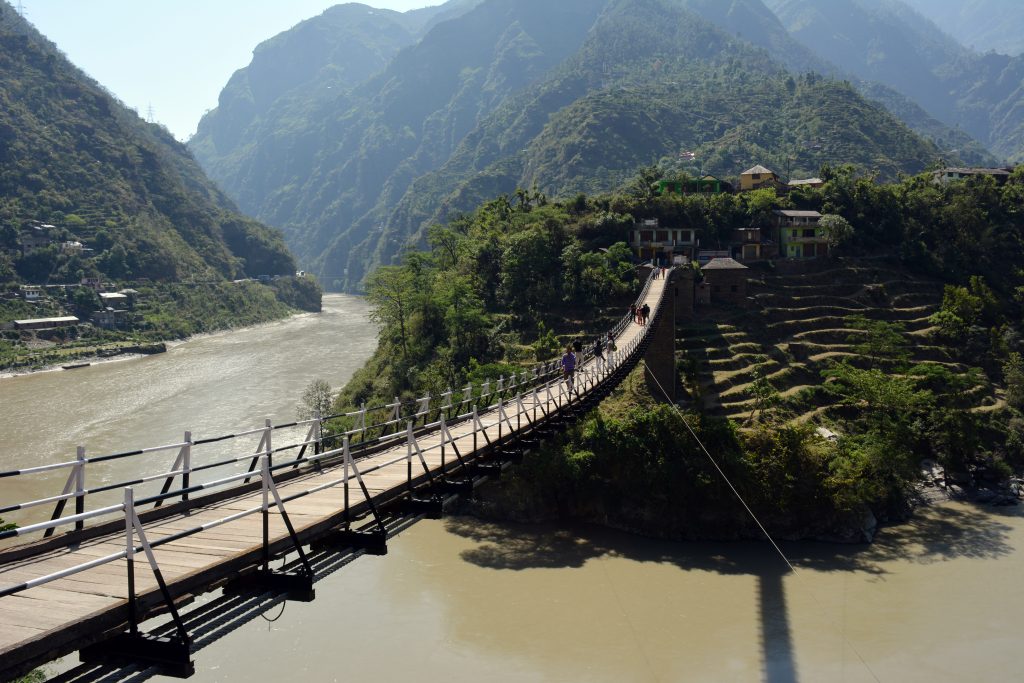 Bhanu Bridge is high on the list of the best camping places to visit in Manali. This wonderful location is, without a doubt, one of the most spectacular destinations to enjoy surreal riverside camping. Enjoy river rafting in the morning, cool breezes, the sounds of waves, and starry skies.
Best Time For Camping in Manali
Your visit to Manali depends on the kind of experience you want to have. Manali is one of the few hill stations in North India where the weather is always pleasant. Summers are a charming and colorful affair with the flowers blooming and tourists flock here to beat the scorching heat. Winters are a magical haven with enchanting sunrises, snowfall, and fresh air.
The Manali Camping Price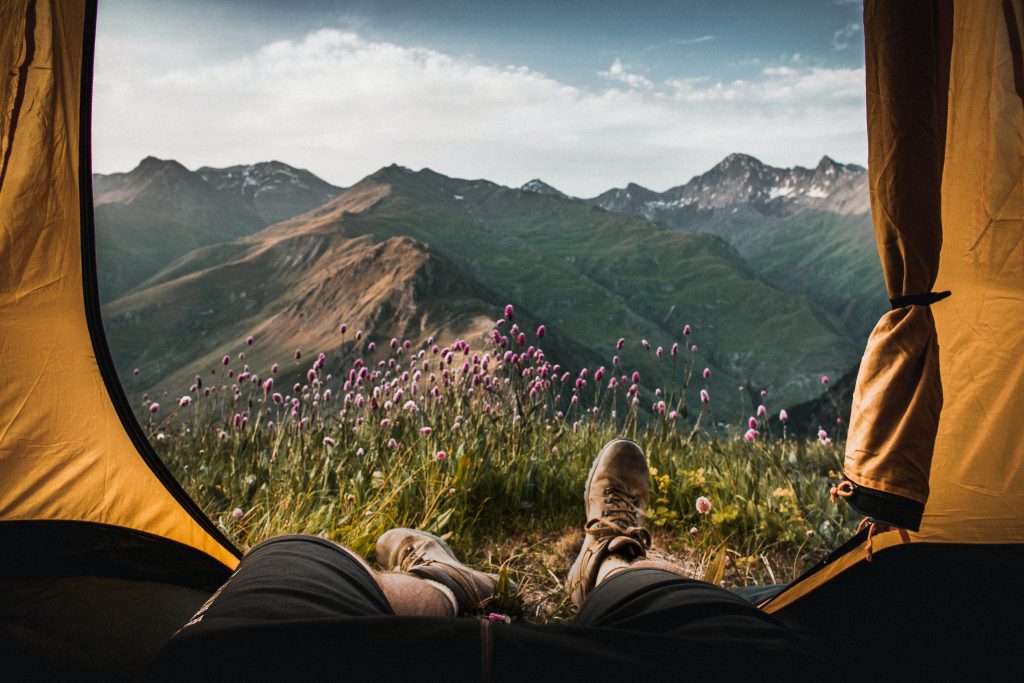 You can expect an average of INR 1,500 to INR 2,000 per person per day. This includes accommodation, amenities, and various adventure activities. However, your budget will also depend upon factors such as the duration of your trip, the season, and inclusions.
Things to do while camping in Manali
Apart from the pristine sightseeing make sure to indulge in these adventurous activities in Manali Adventure camp.
1. Trekking
Camping in Manali can be combined with a wide range of trekking activities. Manali has an abundance of scenic treks and trails; right from Beas Kund, to Hampta Pass, and from Chandratal to Bhrigu Lake.
2. Skiing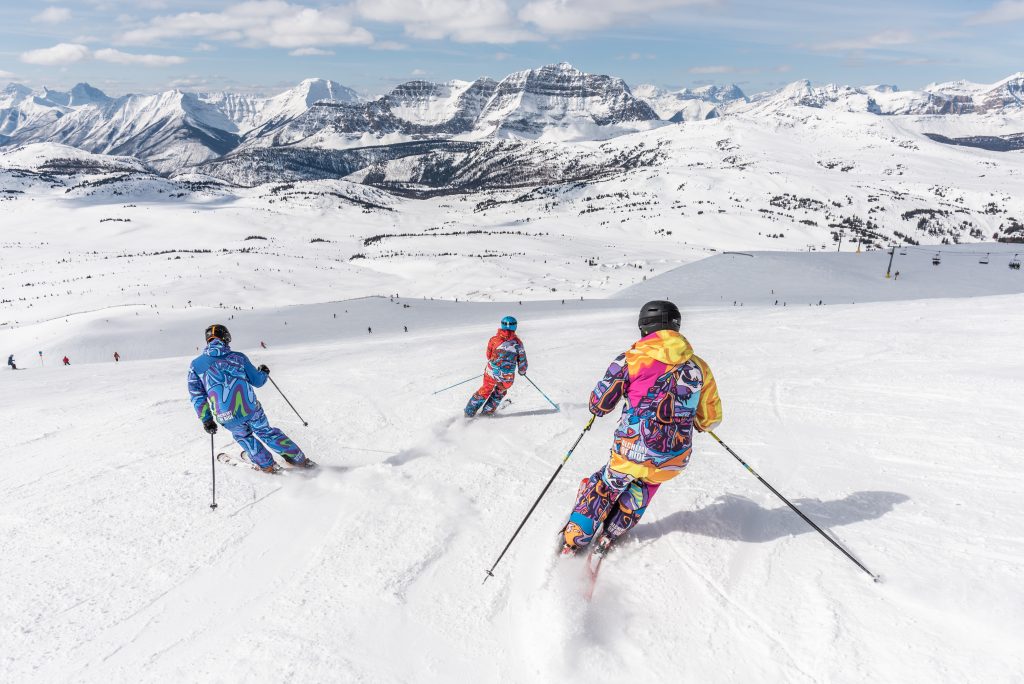 With the winter months just around the corner, one winter sport people are really looking to explore is Skiing. Due to the surging popularity of this extreme yet entrancing winter activity, there are multiple locations in Manali that one can consider.
To know more about India's top skiing destinations, have a look at this blog.
3. River Rafting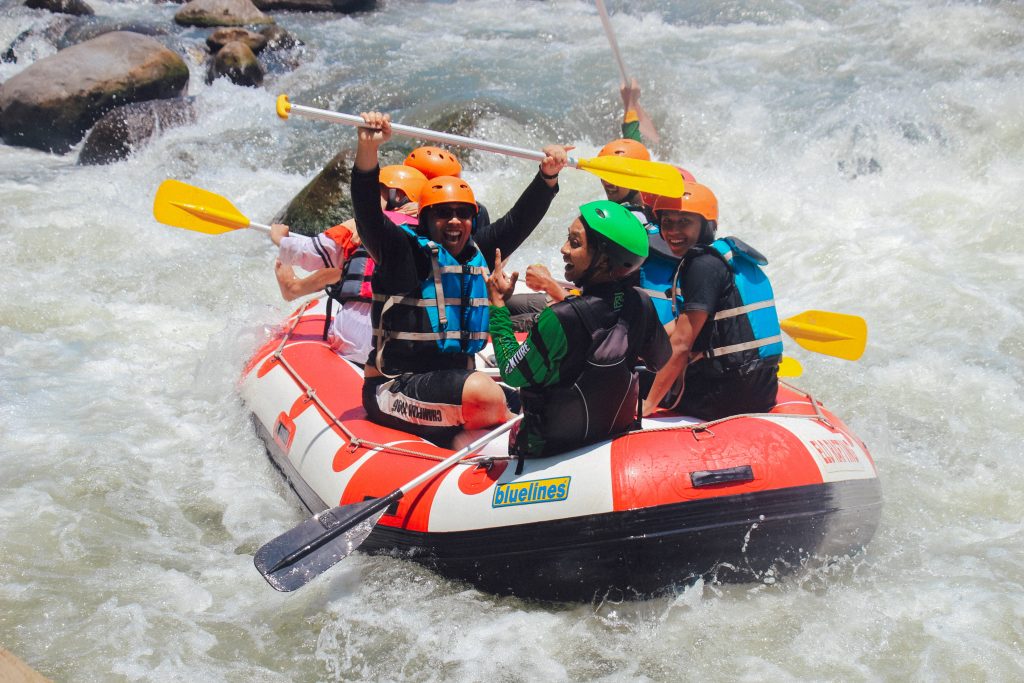 Another adventure activity one can experience while camping in Manali is river rafting. A thrilling activity for all adrenaline junkies, River Beas also offers river rafting apart from adventure camping.
4. Paragliding
Paragliding in Manali is a must if you wish to view the breathtaking countryside from high up in the air! The greatest paragliding experiences in Manali can be done at Kothi village and Solang Valley. Fly high in Manali's pristine sky for anything between one minute and twenty minutes while taking in the bird's-eye view of the hills wonderland.
5. Mountain Biking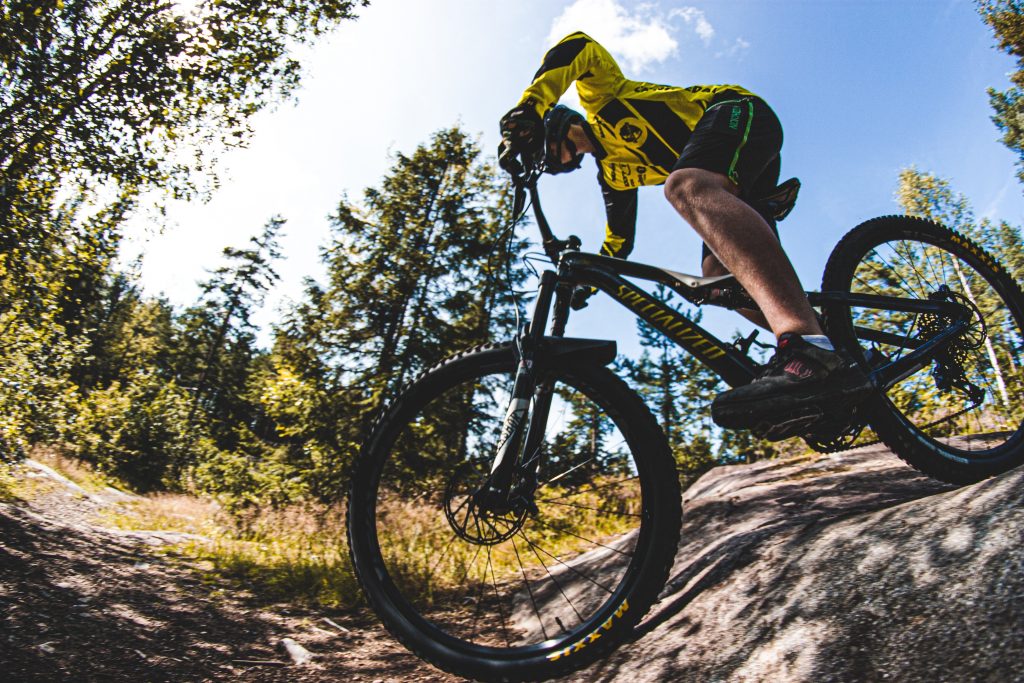 As the wind whips past your ears and the bicycle ignites your muscles, feel the surge of adrenaline coursing through your veins. Riding through the unpaved roads of Manali's slopes needs deft bicycle handling and solid mountain biking knowledge. Enjoy riding in Manali while ascending hills and descending them.
FAQs while Camping in Manali
1. What is the ideal stay duration for adventure camping?
A minimum of 3 days is an ideal duration to enjoy the best of Manali adventure camping.
2. What items should you pack while riverside camping?
Pack light while trekking, and camping, and take only the basic necessities. Wear sturdy shoes while camping in Manali.
3. What are the different types of camping available in Manali?
Travellers can choose between camping tents in Manali, Canoe camping, backpacking/hiking, RV camping and Van camping.
4. What gear do I need for camping?
Some of the essentials are a sleeping bag, packaged water, fire starter, first aid kit, navigation tool, warm clothes, rain jacket, and proper shoes.
5. Is solo camping safe?
Yes, it is safe.

Earthly glory and enthralling adventure make camping In Manali incredibly stunning. A camping trip is bound to give you a breathtaking experience. So, get ready to pitch your tents!