Spiti Valley, commonly referred to as "Little Tibet" of India, is a winter wonderland and unquestionably heaven on earth. This stunning treasure in Himachal has surprises for every kind of trip you've ever imagined, owing to its numerous attractions or the things to do in Spiti Valley. A vacation to Spiti Valley, which is located at an elevation of almost 5000 metres above sea level, is highly recommended for reinvigorating and rediscovering oneself.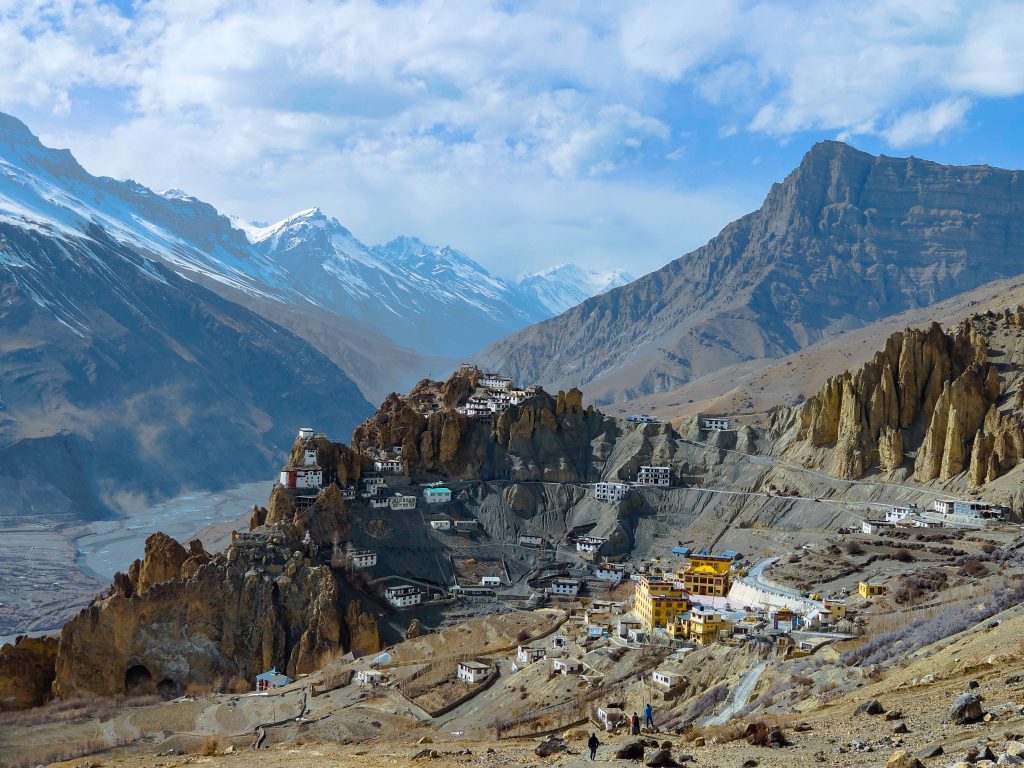 Envision snow-capped mountains populated with idyllic towns, raging rivers, rugged landscapes, and ancient monasteries. Get to experience nature's beauty at its best in Spiti Valley. If you are planning a Spiti Valley trip here are some of the top things to do and experience.
About Spiti Valley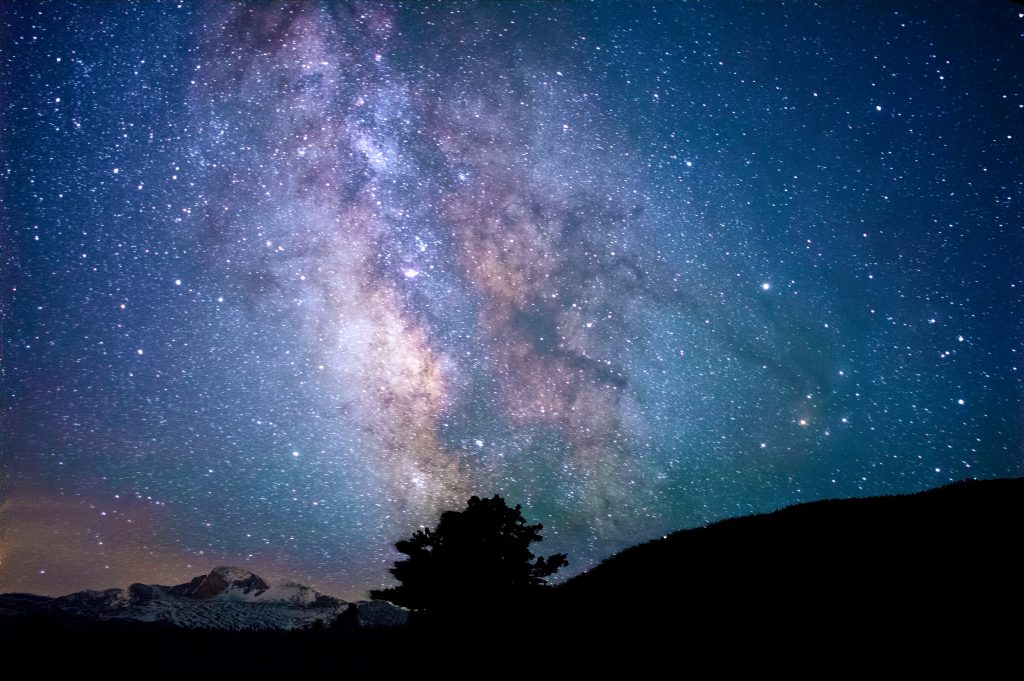 Spiti, which roughly translates to "middle land," is a mountainous cold desert with green patches covering a dry, weather-beaten visage, fascinating views, windswept landscapes, and peaceful towns. Spiti Valley was referred to by author Rudyard Kipling as "A world inside a world" in his book "Kim," and this description still holds true today. The weather is rather erratic in this valley, which has an average height of 4270 metres. The valley is home to a huge diversity of plants and animals. During the winter, Snow Leopards and Himalayan Wolves may also be seen in the Pin Valley National Park. When it comes to culture and way of life, this area is nearly a mirror copy of Tibet.
Best Time to Visit Spiti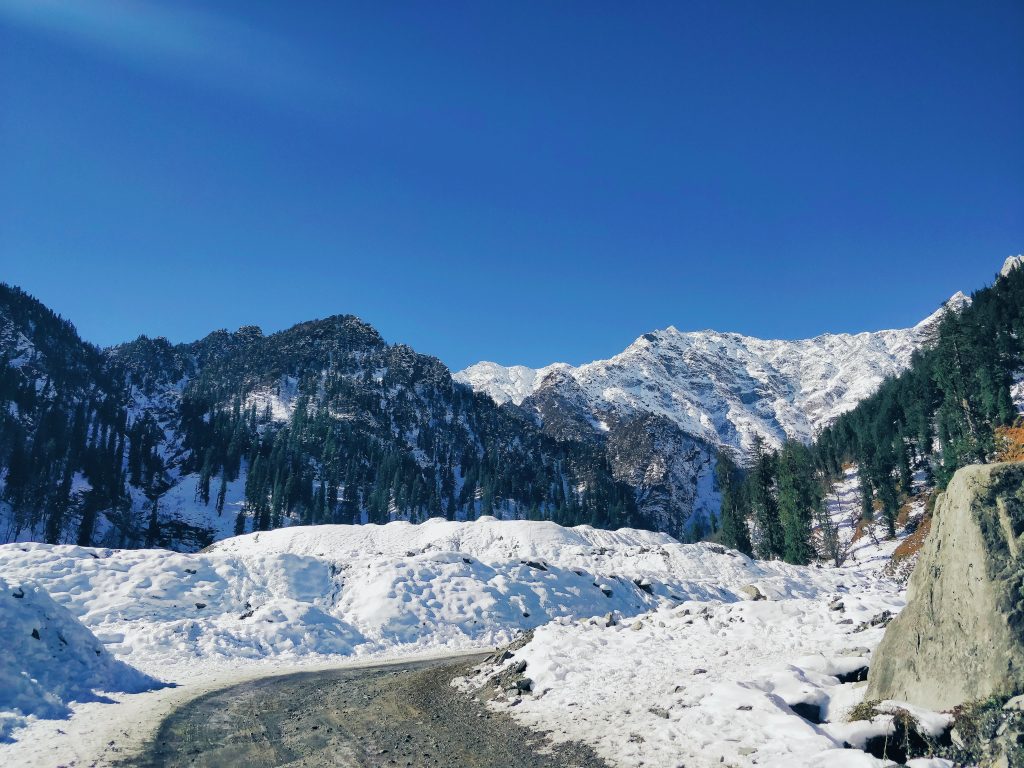 Don't think any longer and make your way to this place if you have been planning your eagerly anticipated road trip to Spiti. From June through November, the lovely valley is in full bloom. Additionally, this is the season when travellers can take the Shimla-Kinnaur highway. 18 to 25 degrees are the typical temperatures in this area. Long hours of sunshine and a somewhat cool climate give the valley a vibrant, green appearance. Additionally, October is the ideal month to schedule a hike in the Spiti Valley because there is little to no rain.
Spiti Valley Road Map
The recommended length of stay in the area for anybody travelling to Spit Valley is seven days. It allows you plenty of time to see Spiti's top attractions and appreciate the natural and cultural splendour of the region. Here is a sneak preview of your winter Spiti trip route
Manali – Kaza – Ki – Kibber – Tabo – Dhankar – Mud – Pin Valley National Park – Demul – Komic – Hikkim – Langza – Chandratal lake – Rangrik – Ecosphere – Kunzum La Pass – Manali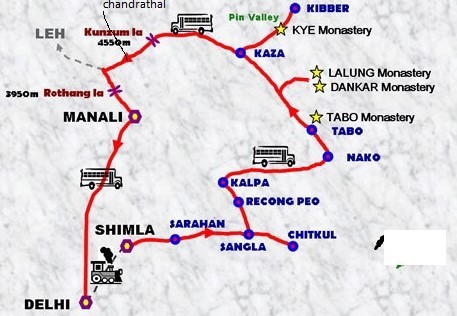 Kaza Ki Kibber
Your first stop when exploring Spiti Valley is Kaza Ki Kibber after setting off from Manali. There are several attractions in this area, including bustling marketplaces and evergreen mountain slopes. Travelers may partake in a variety of activities to unleash their adventurous spirit at this location, which is located at a height of 3800 metres. Some of the prominent tourist attractions are yak safaris, camping, a visit to Cafe Sol, the Chicham Ropeway, and the Kibber Wildlife Sanctuary.
P.S it also features the world's highest petrol pump and village (Komic Village).
Tabo & Dhankar
The idyllic town of Tabo, which is situated beside the Spiti River, is home to friendly residents and has simple roads. Your Spiti tour package includes a number of unique elements, including the Dhankar Monastery, which is well known for its spiritual significance. Visitors may also explore the prehistoric Tabo caverns, which transport you to a bygone age. Trekking to Dhankar Lake is one of the best things to include in your visit to Spiti Valley if you're seeking both tranquility and adventure. This lake is a sight to behold, perched 4,270 metres above the Dhankar Monastery atop a cliff.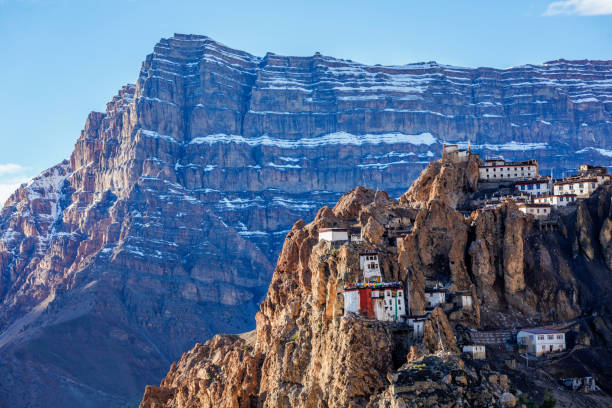 A trek to Giu, a little town located halfway between Sumdo and Tabo, is another option. The shrine where a 500-year-old mummy is kept is what draws most people here. It is an even more enigmatic encounter because of a well-known rumour that claims the mummy is of a Lama who is meditating.
Mud Village – Pin Valley National Park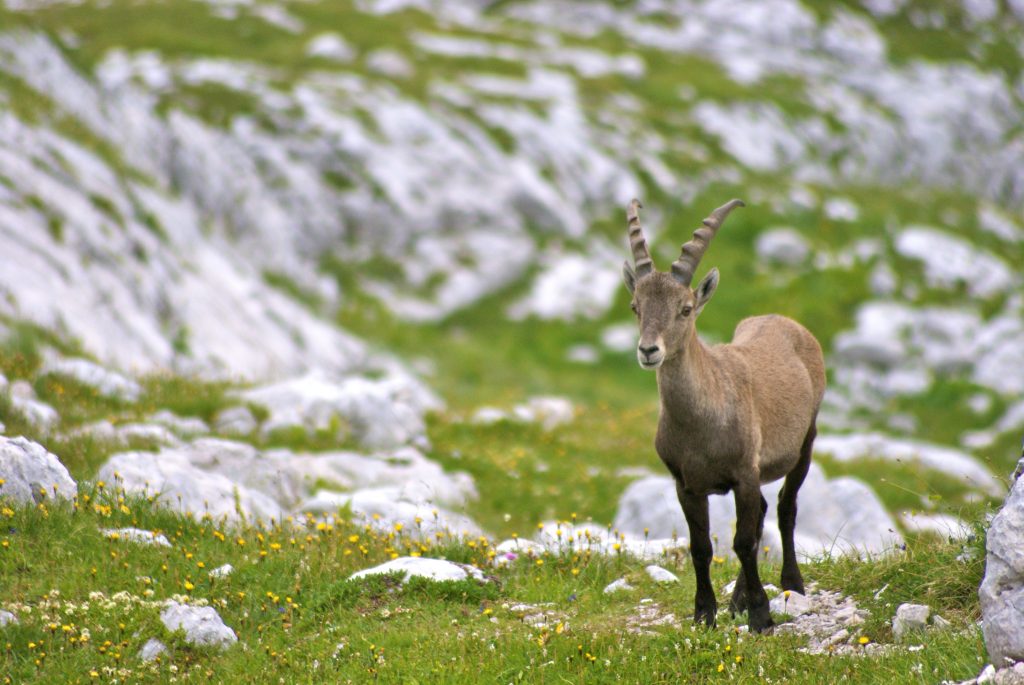 Pin Valley National Park offers thrilling adventures and lovely flora. The rare breed of Snow Leopards can be found in the Pin Valley National Park, however, Mud Village boasts a never-ending source of spectacular landscapes. Experience a bygone period at the Sangam Monastery and Khungri Monastery while on this leg of the Spiti valley trip.
Demul & Langza
These towns make up the most magnificent viewing belt in Spiti's fossil zone. A visit to these villages is one of the distinctive experiences one may have when exploring the Lahaul-Spiti area. Did you know that the Hikkim hamlet of Komic is sometimes referred to as Asia's second tallest settlement?
Chandratal Lake
This lake is one of the most well-known sights to visit in Spiti Valley. It is shaped like a crescent and is located at a height of 4,300 metres in the lap of the Himalayas. Camping near the lake with breathtaking views all around makes an experience even more amazing. So now you are aware of where to stay in Spiti, even just for one night.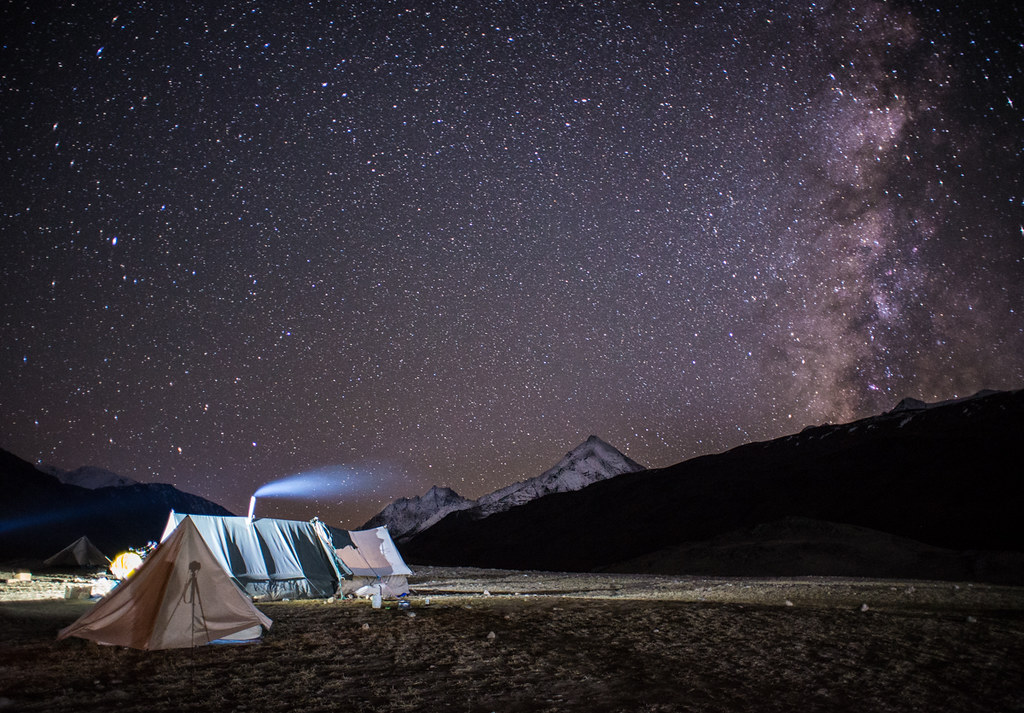 It is advised to start the 5.5-hour trip from Langza to Chandratal early in the morning, often around 7 am. After witnesses verified seeing objects like UFOs in the region, the lake has continued to make headlines.
Rangrik and Ecosphere
One of the most daring activities in Spiti is river rafting, and Rangrik provides the perfect setting. Spiti and Pin Valley are located in a carbon-neutral region, and Ecosphere continuously implements projects to improve the environment. Visit organic farms and learn about sustainable living while on this spiritual journey.
Kunzum La Pass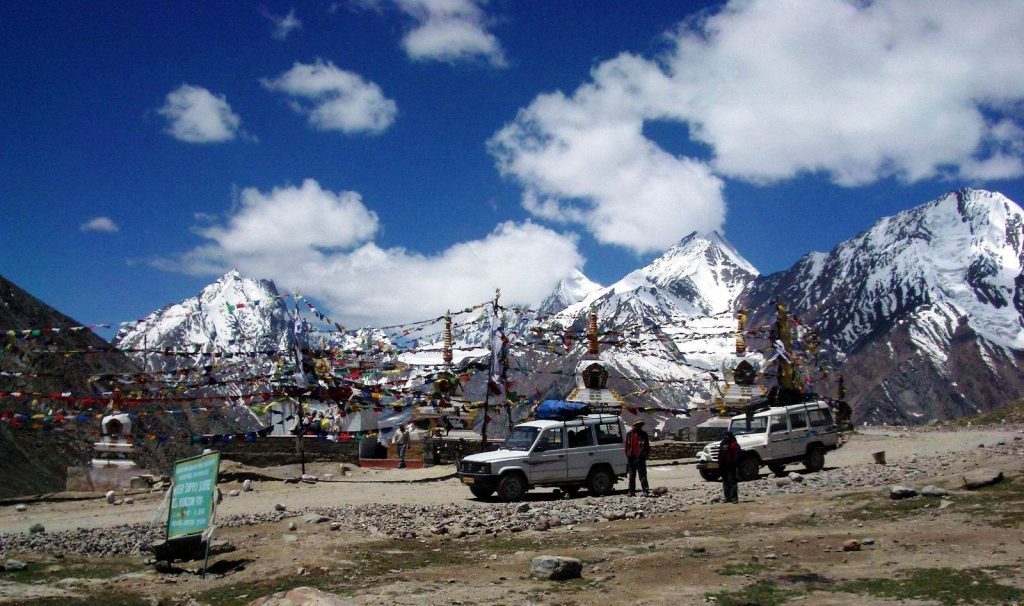 At this Manali-based pass, your winter trip to the Spiti Valley will come to an end. Your official departure from the Lahaul Spiti valley is over the pass. Kunzum Pass is a slice of paradise with its many flying prayer flags and snow-capped summits. Travelers can pray to the goddess Kunzum and ask for her blessings. Bara-Sigri, the second-longest glacier in the world, is stunning to behold.
Things to Do in Spiti Valley
1. Baralacha Pass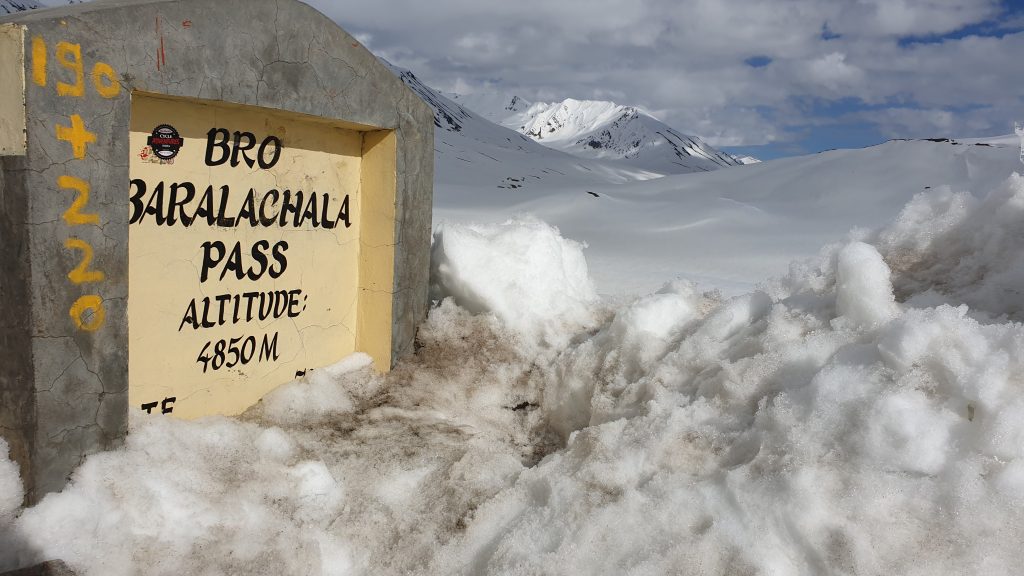 If there is anything more well-known and risky than the Kunzum Pass, it is bicycling or hiking through the Baralacha Pass. If you have a strong sense of courage and enjoy taking on new challenges, going over one of the world's most treacherous passes is undoubtedly a treat. You would want to include this experience in your trip journal when you see where the Zanskar Ranges, The Great Himalayas, and the Pir Panjal meet.
2. Kaza Market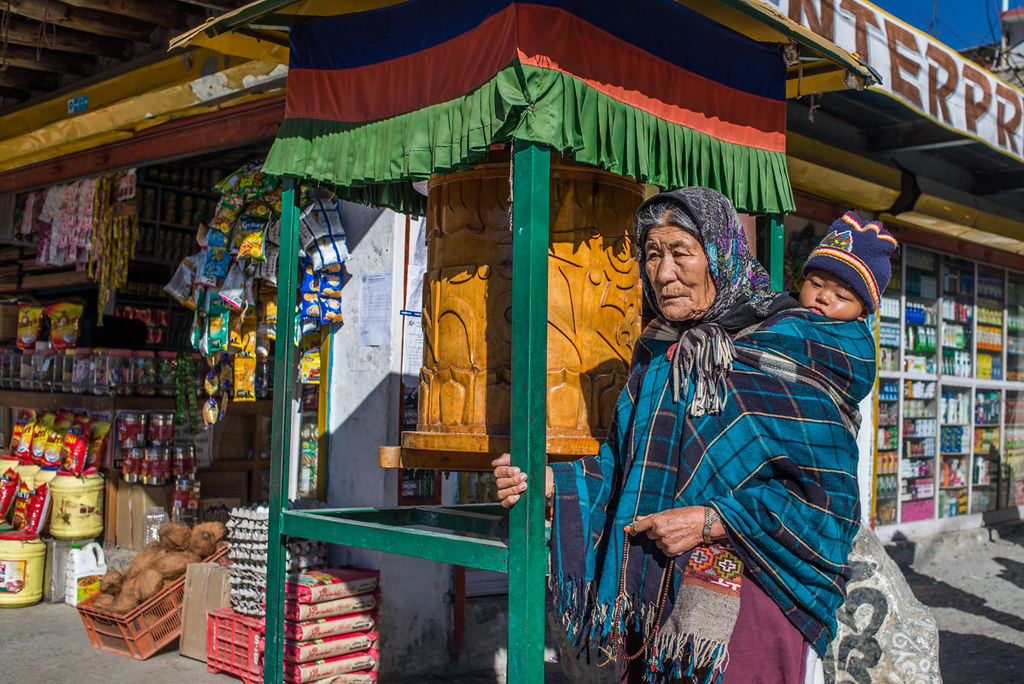 It would almost be cruel to visit the valley and not shop. And given how well-liked Kaza's market district is, you should put shopping in Spiti at the top of your list. There are countless items you may purchase from there as delightful mementos to send home, ranging from Tibetan and Buddhist handicrafts to human bone and skull sculptures painted in silver.
3. Nako Village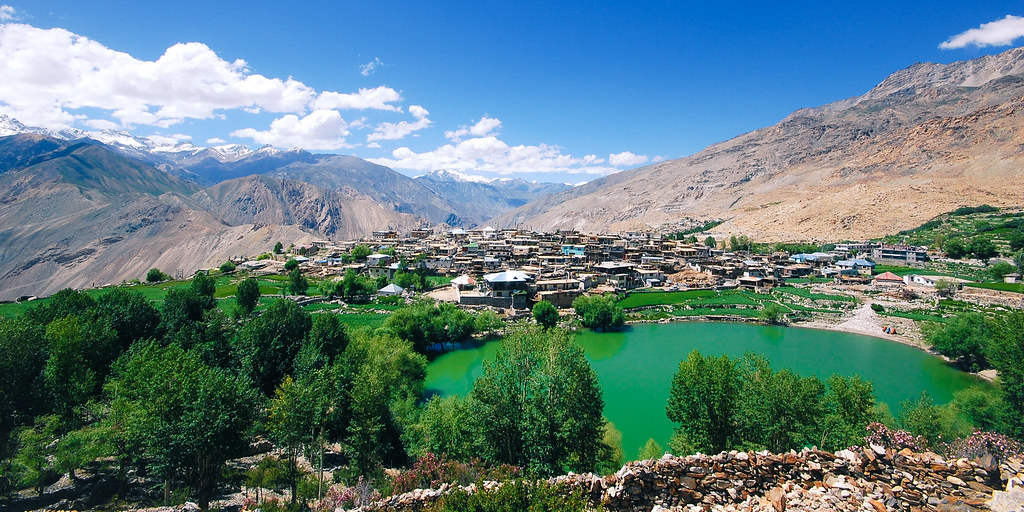 Nako is a little village in the Kinnaur area that is near Spiti Valley. Due to its proximity to Spiti, the community is in tune with its natural surroundings, which include peaceful mountains, huge open meadows, and a charming lake by the edge. The settlement, which is surrounded by mountains, is a labyrinth of roads and byways. Due to its serene atmosphere and introspective journey, this is one of the greatest things to do in the Spiti Valley.
Spiti Valley Important FAQs
When is Spiti valley open for tourists?
The Spiti Valley becomes accessible in the months of April and May as the snow begins to melt quickly and the connecting routes open up. However, the route across Kunzum Pass from Manali to Kaza becomes accessible in June.
Are there any network issues in Spiti Valley?
The voice quality won't be too great, however, BSNL or MTNL are the finest mobile networks for the Spiti valley.
Is Spiti Valley safe for solo travellers?
Yes, it is very safe to solo travel to the Spiti Valley; just make sure you go there between May and September. The roads are among the most challenging adventure routes to drive on and are a little perilous. The residents are kind and accommodating to tourists, and the area is quite safe.
Precautions while planning a trip to Spiti Valley
– Before leaving for Spiti, check the forecast for the day.
– Store all of your necessary medications in your backpack.
– Retain your fluid intake.
– Regardless of the route you choose, stop and spend a night in the city to acclimate yourself.
– Plan and arrange your stay in advance if you want to take advantage of camping close to Chandratal.
– If you're not sure if you're physically capable of visiting the mountains, see your doctor.