Travelling with your furry friend is surreal but can also be a little hectic. With all the different restrictions and rules around travelling with dogs, it is pretty challenging and difficult to keep track of each and everything. Be it travelling with dogs by road, by train or by air – here's a guide to show you how to book a vacation with your furry friend and face zero hassle!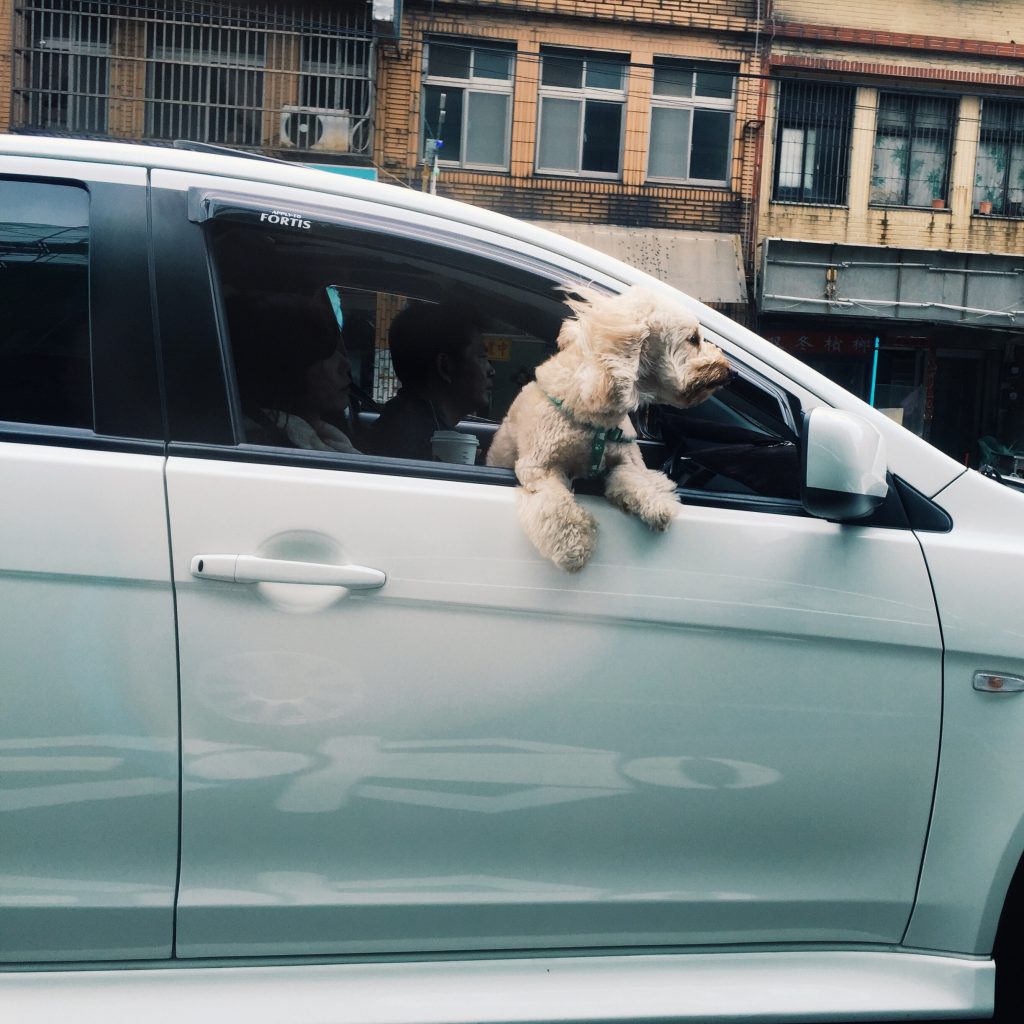 When Travelling With Dogs By Road:
It can be a little challenging when road tripping with your dog– especially if your dog is big in size. The first thing to consider would be if your vehicle is equipped and spacious enough for your dog.
Rules/Restrictions
There aren't any rules or restrictions when it comes to travelling with your pet, in your private vehicle. However, make sure to check up with the hotels/motels and restaurants you will be pit-stopping at on your way, whether they are comfortable with dogs!
The Prep
Road-tripping with your dog is extremely fun! But as much fun as it sounds, it can be equally challenging– especially for the dog. Here are some steps you can take so that you are fully prepared for this dog vacation!
Test Runs: Make sure that your dog isn't alien to the idea of travelling in a vehicle. Take your dog around for smaller rides before your road trip so your dog is a little used to travelling in a car. It will also help you analyse if you are able to drive safely with your dog beside you.
Plan your route: Make sure to plan a route that is suitable for travelling with your dog. A course with ample pit-stops, pet-friendly hotels/motels, animal clinics and medical stores should be ideal.
A Vet Visit: A visit to your Vet before your road-trip is absolutely necessary! Make note of any pending vaccinations. Make sure your dog is completely healthy so you can have a memorable time with your little woof!
The Essentials: Make sure to carry an ample amount of food that will last your dog for the entire trip. Make sure to buy any prescribed medications before you start your journey. Also, make sure to carry an extra leash or two, just in case!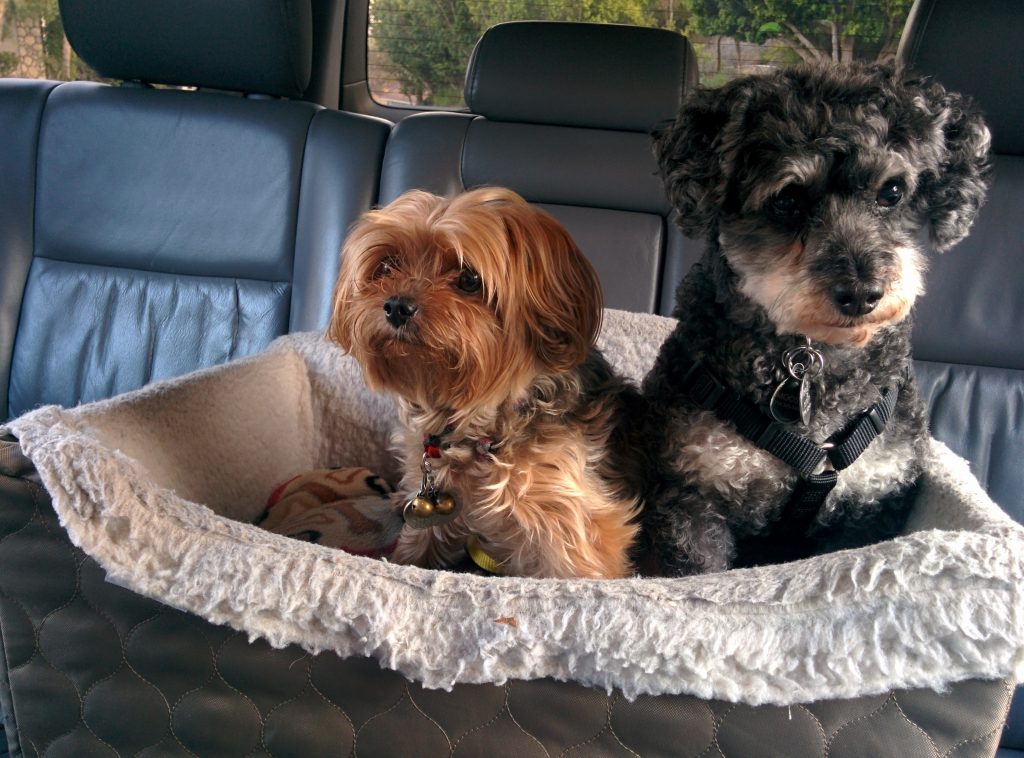 While On The Road
Now that you are all prepared & set to go, here are some things you can do during your road trip to make your time on the road easier and fun.
Last minute checks: Avoid giving your dog a heavy meal just before you hit the road. It is advised that you feed your dog 4 hours before you leave. Best time to start your journey would be early in the morning, before the sun gets harsh. Dehydration is a common issue when road-tripping with your dog. So, make sure there's enough water intake!
Keep them calm: Having the co-passenger caressing your dog every now and then is a helpful way of keeping them calm. Make sure to play some soothing music, probably your dog's favourite tunes if they have any! Letting your dog rest their head out of the window every now & then would be great.
Regular stops: This is a major and the most important key to a successful road trip with your pet dog. Plenty of stops so they can stretch, run around and rejuvenate is extremely essential.
When Travelling With Dogs By Air:
A plane ride with your dog can be a real challenge. Let's be honest, with the anxiety causing TSA rules and regulations– travelling by air anyway can be a huge challenge; let alone doing it with an animal. You might be wondering, why would the airline that didn't let me carry my shampoo bottle through security, let me travel with my dog. Well, we're here to guide you through it!
Restrictions & Rules
Booking the correct airline: First and foremost, you need to recognize the airlines that will let you carry your dog on a plane as most airlines do not. In India, currently, it is Air India, SpiceJet and Vistara for domestic travel. While IndiGo does allow dogs too, they're only restricted to service dogs for people with disabilities.
Specifications: The pet must be properly carried in a soft ventilated kennel in the prescribed size (size not to exceed 18" x 18" x 12"). The weight of the pet including the container should not exceed 5 kgs. for carriage in the cabin. Pets of larger size/weight will be carried in the cargo hold. Dogs and cats must be at least 8 weeks of age to travel. Carrying your dog's vaccination certificates is extremely essential.
For more information, click here. – https://www.airindia.in/new-pets.htm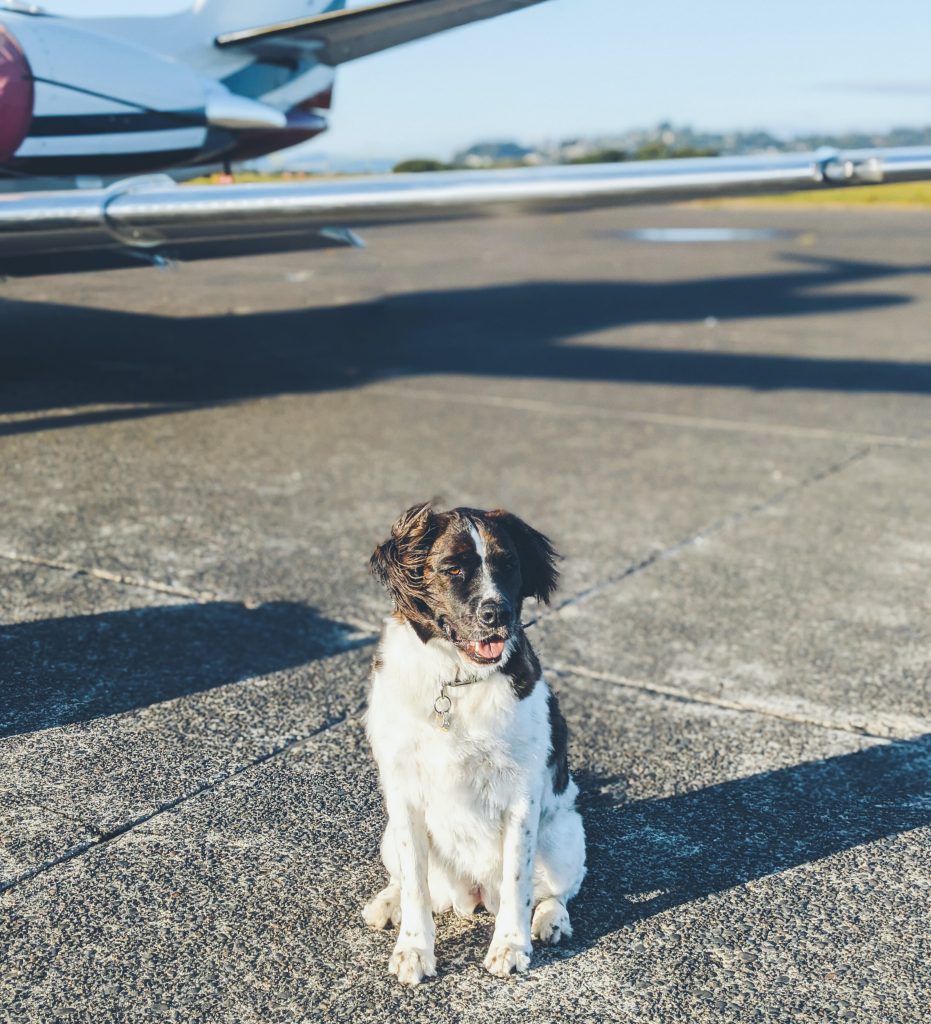 The Prep
Air-travel with your dog can be really tricky. Make sure you prepare yourself and your dog so there aren't any unwanted surprises later!
Last minute checks: Similar to Road Trip Prep, feeding your dog 4 hours before you leave for the airport is advised. Avoid giving your dog a heavy meal. Your dog would probably be staying without water for a couple of hours when on the flight. So, make sure your fur ball is well-hydrated before the trip.
Visit to the Vet: A visit to the vet is more than absolutely necessary if you are considering air travel with your pet. Make sure your dog is properly vaccinated and you have all the reports handy! Pregnant pets will not be allowed to board the flight.
If your vet can provide you with a prescription medication to help your dog calm down/sleep through the flight, it will be extremely helpful for your dog, and also keep you at peace.
Choosing the right flight: It is pretty obvious that choosing a flight with a lesser duration, and no stops is the best way to go about it. Trying to match a flight timing with your dog's sleep schedule will also help you more than you would think.
When Travelling With Dogs By Train:
Train travel is relatively less trickier and cheaper than air or even road travel for that matter. But it does have its own unique challenges too. If you are travelling by first class, it should ideally be a cakewalk.
Travel With Pinkpebble (Sandhya Majji) posted a video wherein she explained how she seamlessly travelled with two of her dogs by train, and all the paperwork that went behind it.
Please Note –
There is no advance reservation necessary for pets, the tickets can be booked at the departing station counter. (Ideally an hour before time of departure)
Passengers are allowed to carry their dogs with them in AC First Class or First Class, provided they reserve a whole cabin.
Dogs detected unbooked with the passenger in Ist class compartments will be charged six times the Luggage scale rate subject to a minimum of Rs.50/-.
Dogs are not allowed to be carried in any other sleeper or chair car coaches. If a dog is found being carried, it will be removed immediately to the brake-van and charges will be levied six times the Luggage Scale Rate subject to a minimum of Rs.50/-
Large dogs which cannot be carried in the dog-box of a brake van will be carried in a special vehicle at the same rates and conditions as for horses.
Owners should make their own arrangements for water and food for the dog during the journey.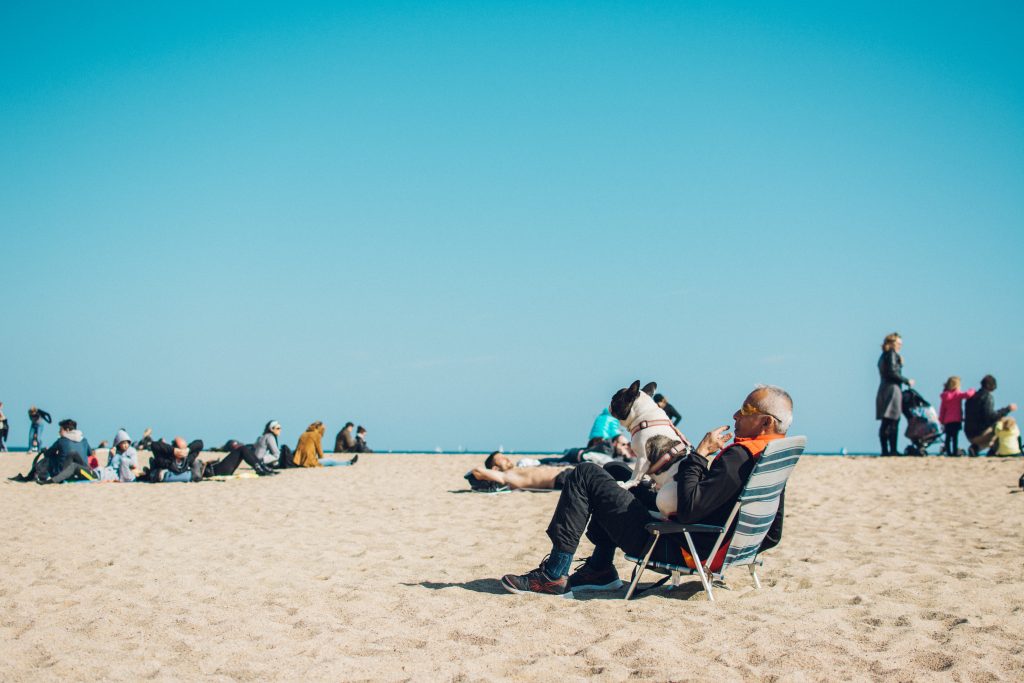 No matter which mode of transportation you choose, your journey might be filled with challenges. So, to make sure that you relax and unwind in the best way possible after such a hectic trip, we at StayVista have a collection of luxurious villas that will cater to each one of your and your pet's needs. No matter what part of India you want to explore with your little woof, you can check out villas on our website by applying the 'Pet Friendly' filter to view all the options available for you and your furry friend to travel together.