Think of sun rays slicing through the windows, as you land yourself right in the midst of lush green tea plantations, chilling breeze and echoing quietude – and make it a reality in the famous, gorgeous hill stations of South India. Lying at a mere distance of 20 km. or 50 minutes, Ooty and Coonoor are parts of the same family and branches of the same tree. Often visited together, Ooty and Coonoor almost go hand in hand for almost all tourists, owing to the short distance.
Both are nestled in the heart of breathtakingly stunning Nilgiri Tea Estates, needless to say that Ooty is the more popular tourist destination among the two. Ooty is somewhat straight out of an illustrious fairytale, with buzzing markets, unending tea plantations and scenic treks. A popular spot among honeymooners, and an ideal spot for shots, Ooty has certainly been in the limelight much more than Coonoor. Traditionally, Ooty is referred to as Udhagamandalam or Ootacamund, abbreviated as Udhagai. Until the 18th century, Ooty was inhabited by the traditional Toda and Bangala Tribes, and post the colonization, Ooty became the summer capital of the East India Company.
On the other hand, Coonoor is the much quieter, tranquil hillstation of Tamil Nadu in South India. Also wrapped in aromatic Nilgiri Tea Plantations, beautiful mountainscapes and plunging gorges, Coonoor has a distinct charm that makes it different from Ooty. All tea aficionados will love it here, and so will naturalists as they soak in nature in all its glory and joy. With the quaint cottages, along with the plunging gorges and gurgling waterfalls, Coonoor is nothing short of a paradise, waiting to be explored and experienced.
These strikingly similar yet drastically different hill stations are guaranteed to leave you spellbound. Regardless of if you are planning to visit Ooty or Coonoor, or both, here is a handy guide to make your travel easier and your itinerary thorough.
Here are a few quick links –
How to reach Ooty?
By Air
Ooty is extremely accessible and is well connected by roads, railway and air. The nearest domestic airport to Ooty is Coimbatore, and the international airport is Bangalore. There are regular flights from Mumbai, Delhi to Bangalore and Coimbatore. From the airport, you can choose to rent a taxi or use the bus. Coimbatore is approximately 88 km. away from Ooty.
By Road
If you are looking to travel via a bus to Ooty, there are regular buses from Mysore, Bangalore and Chennai to Ooty.
By Rail
The nearest railway station is Mettupalyam, 40 km. from Ooty. There are trains from Chennai, Coimbatore, Mysore and Bangalore connecting to Mettupalyam. From here, you can either choose to take the Nilgiri Mountain Heritage Train that journeys through beautiful landscapes, or you can rent a taxi.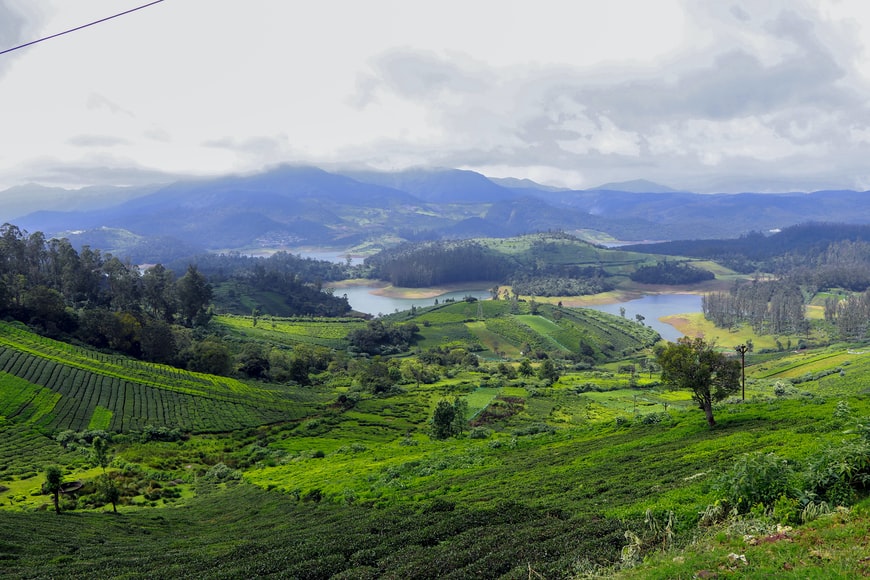 How to reach Coonoor?
By Air
Predictably, Coonoor is also extremely well-connected and easily accessible. The closest airport to Coonoor is Coimbatore Airport, which is approximately 70 km. away. The Bangalore Airport is the only international airport in the vicinity of the hill station. It is located about 300 km. from the city's centre. To go to Coonoor, you can take a flight to Bangalore or Coimbatore.
By Rail
The Nilgiri Mountain Railway Service journeys from Mettupalayam to Coonoor and finally ends at Ooty with stops in between. This is the steepest railway journey and promises absolutely stunning views of the tea estates, mountains and greenery around. However, a major railway station near Coonoor is Mettupalayam.
By Road
There are several buses from Chennai, Bangalore and Mysore to Coonoor. The National Highway 67 also connects Coonoor to the other cities of India.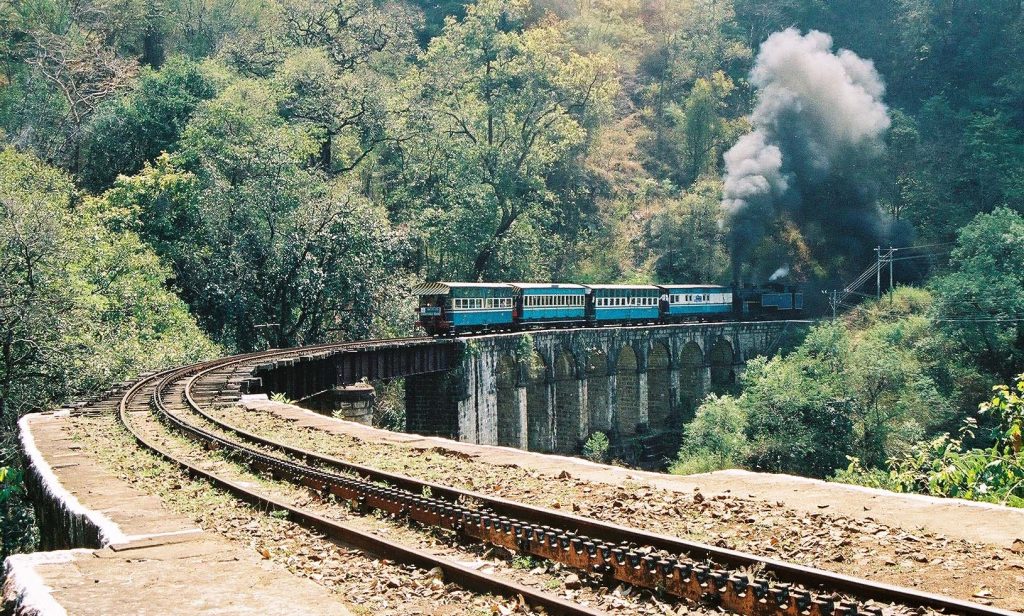 How to reach Ooty from Coonoor
Ooty and Coonoor lie at a short distance of approximately 20 km. and are extremely well-connected with each other. Since these two hill stations are often explored together, there are several options to choose from when it comes to commuting from Coonoor to Ooty. There are various private bus operators, and you can also rent a private taxi or drive yourself. The drive is scenic with serene landscapes on the way.
You can also choose to take the Nilgiri Mountain Railway Service, a once-in-a-lifetime experience. The train is a UNESCO World Heritage Site and travels through tunnels, steep bridges, pristine lakes and stunning views.
Best time to visit Ooty and Coonoor
The climate all year round is favourable for visiting these famed tourist hot spots. Every season brings out different shades, hues and colours of the hill stations. Every quarter of the year, Ooty and Coonoor are splattered in varied tints, highlighting the myriad of spots of both destinations. During the summer months, the places are cloaked in bright sunshine, light breeze and misty nights; whereas the winter months witness rather chilly weather, with the temperatures dropping and the sweaters, gloves and socks making an appearance. The monsoon season certainly paints the hill stations in verdant green tea plantations and white fog takes over.
Although the hill stations shine throughout the year, the best time to visit Ooty and its sister Coonoor would be from the months of October to May. During the monsoon season, given the constant showers during monsoon season, it is quite difficult to venture out and explore the beautiful nooks and crannies of these favourite hill stations of India, especially for tourists.
Places to visit in Ooty
The hillstation is brimming with manicured and vibrant tourist attractions. The aromatic Botanical Gardens of Ooty are a must-visit for all nature-lovers. Built in the year 1857, the garden draws 10,000s tourists every year, owing to its mesmerizing collection of blooming flowers, trees and more. One of the main tourist attractions of Ooty obviously remains to be the emerald tea plantations, which also house the Tea Museum and Tea Factory. If you are looking to escape the constant humming of the main town, head over to Pyakara Waterfall and Lake, approximately 20 km. away from Ooty, which promises an idyllic landscape.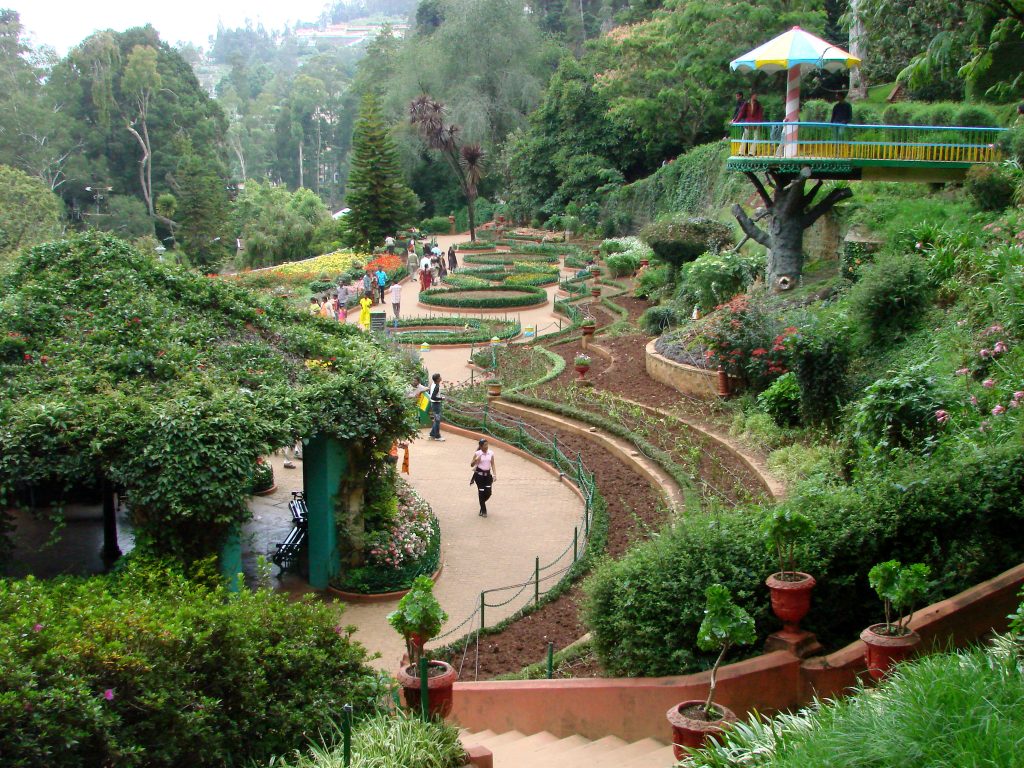 Places to visit in Coonoor
The quieter of the two, Coonoor is a slice of heaven on its own. Housing beautiful treks, one of them being Hidden Valley Trek, which is an amazing trek for all adventure enthusiasts and photographers. The ever-famous Sim's Park should also be on your list, which is ideal for an afternoon picnic amidst blossoming flowers with your loved ones. Law's Falls are situated approximately 5 km. away from Coonoor, amidst dense rainforests; so you can only imagine the beauty of this natural wonder! Embark on a road trip to Lamb's Rock that promises to be a trip worth remembering!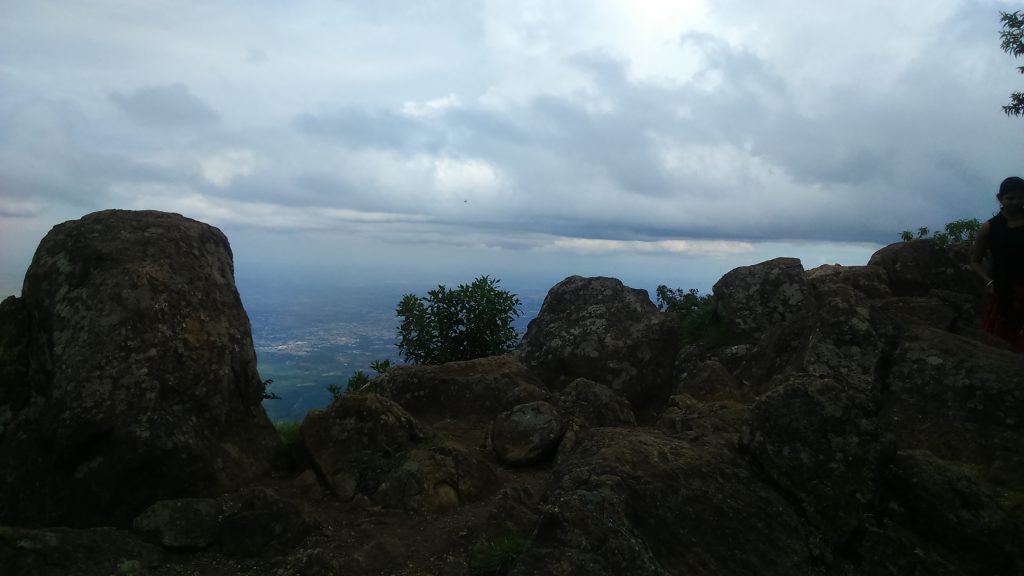 Things to keep in mind While Travelling to Ooty & Coonoor
Regardless of the season, do make sure you are carrying ample of woollen clothes along with you. These hill stations are almost always chilly.
Always ensure that you have a power bank on you. In this technologically driven world, you might never know when you would need one.
Since Ooty and Coonoor are home to some of the most breathtaking trekking sites in India, carry a pair of trekking shoes.
Given the frequent animal spottings, especially whilst traversing uphill to Ooty, it is recommended to drive slower to avoid any accidents.
The Nilgiri Mountain Railway Service is exceptionally popular amongst tourists, so make sure you book your tickets in advance and avoid waiting in queues.
Now that all your questions are answered, are you geared up for you next breezy getaway?