Recently, India has become a buzzing hub for grand music, food, culture and art festivals. As an emerging market, several artists from across the world have forayed into India and its many metropolitan cities, owing to the ever-increasing demand and the sheer capacity of the audience. Virtually, there are no borders anymore, and people like you and me are exposed to local and international artists almost all the time. From world tours to large cultural fests, India is the new happening location in town – and unsurprisingly, for the first time ever, Lollapalooza's all-new location for January 2023 is Mumbai, India.
Lollapalooza is an iconic music festival that is decades old. With the best local eats, a combination of huge and upcoming artists, and music that will leave your legs tapping, your thumbs twitching and your head bobbing – Lollapalooza is certainly one of a kind. It has spawned far and wide, across the globe, from Chicago to Brazil to Sao Paulo and many more – this 3-decade-old festival certainly has left a mark on its audiences and is all set to open its doors in Mumbai.
Lollapalooza Through The Years
Lollapalooza is a multi-genre music festival that began its journey in Chicago in 2003. A celebration of local artists, good food and great music – Lollapalooza humble beginnings paved the way for the bigger and grander version of the festival. Soon it took the world over by storm – stepping into different countries and continents. From Sweden, France, Argentina and more, every year the festival returns with grander lineups and bigger stages.
Lollapalooza India
Lollapalooza, India will take place on the 28th and 29th of January 2023, in Mumbai. The venue hasn't been revealed yet but considering the grandeur of the festival, the venue is bound to be extravagant and grand. but the early bird tickets are on sale, so grab them before they are all sold out!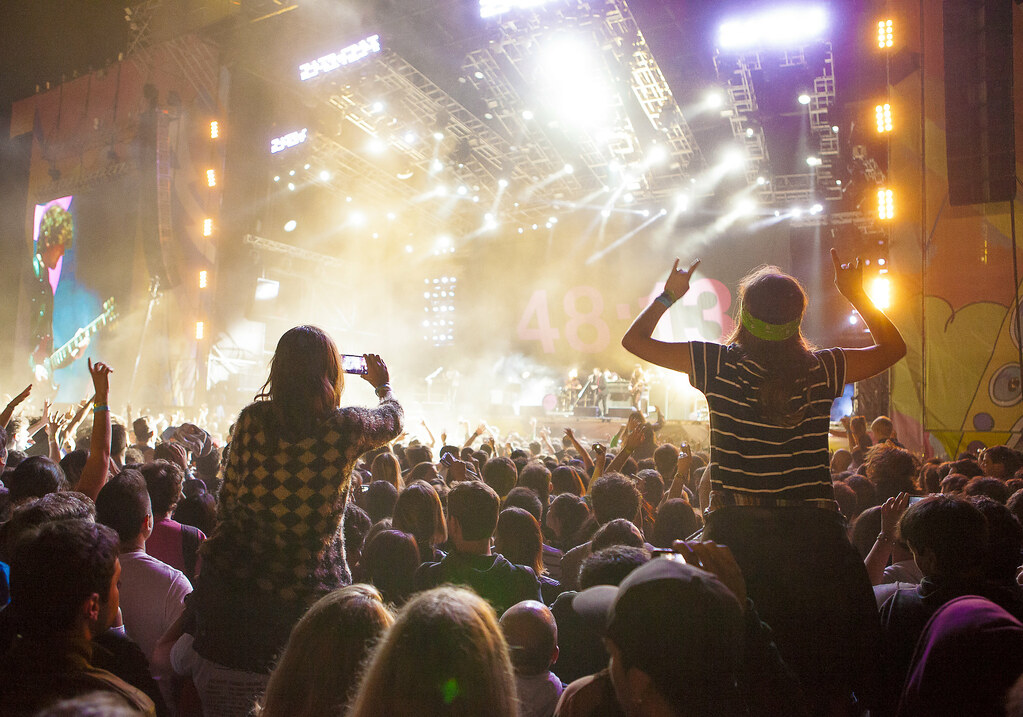 Lollapalooza Mumbai Line Up
Artists like J-hope from BTS, Imagine Dragons, Billie Eilish, Drake and many more have made their mark on this beautiful festival. And the Lollapalooza Mumbai lineup is much anticipated and is expected to be out anytime soon!
Lollapalooza India is all set to welcome artists from all over the world! According to a press release, Lollapalooza India is going to witness a 20-hour long never-seen-before lineup of small, big and local artists!
And we couldn't agree more. The line-up for the first-ever Lollapalooza India is out and we are absolutely loving it! Bands like Imagine Dragons are headlining the festival, with several other artists in the line-up including Jackson Wang, Prateek Kuhad, Aswekeepsearching, Diplo and more!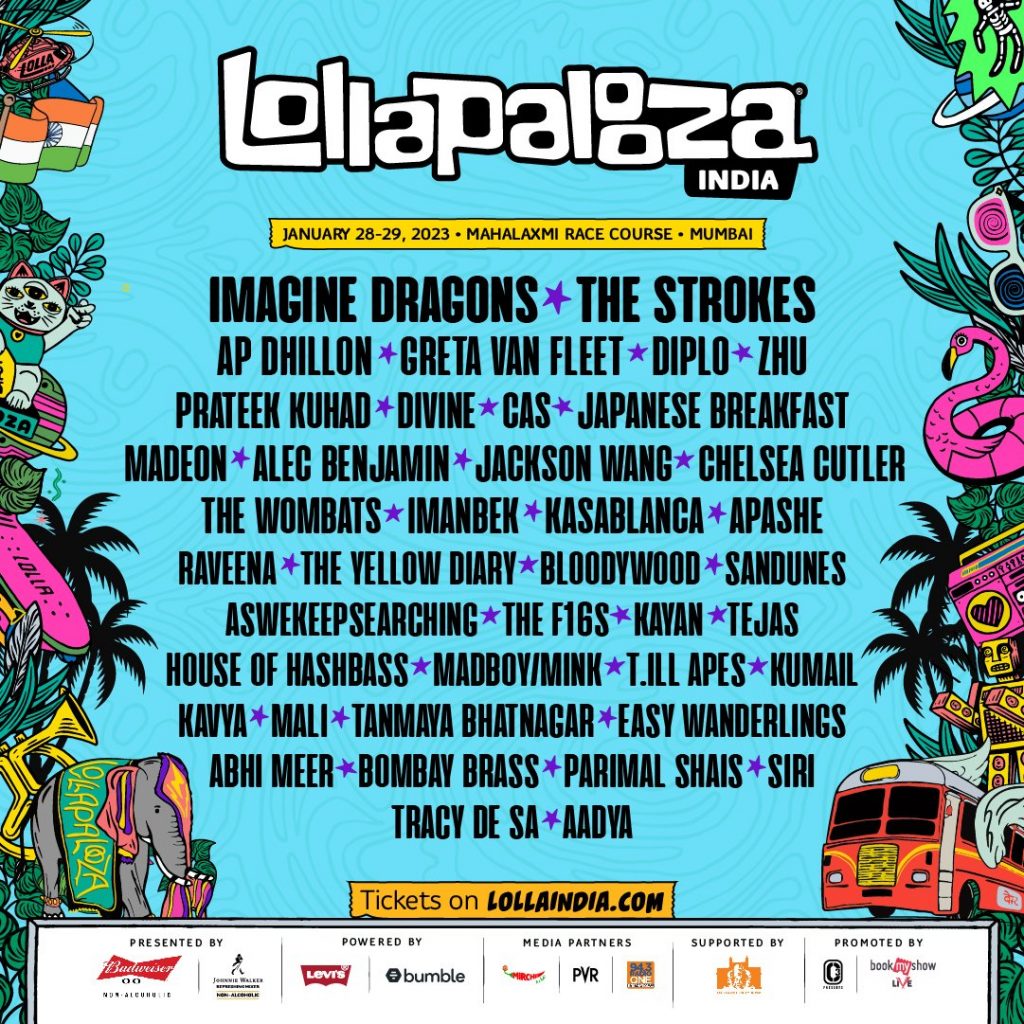 How To Reach Mumbai
Being one of the most buzzing cities of India, the financial capital, Mumbai is an extremely well-connected city. From multiple railway stations, buses to almost all over the country and one of the most active International and domestic airports of India, travelling to Mumbai is a cakewalk.
By Air
Mumbai's Airport, Chhatrapati Shivaji Maharaj International Airport is extremely well-connected with domestic and international flights departing every 5 minutes. Flights to major cities of India such as Delhi, Bangalore, Ahmedabad, and Goa are frequent and connect you to the nearby states if necessary.
By Rail
Mumbai has many railway stations – the major Railway stations are –
Lokmanyar Tilak Terminus
Mumbai Central
Bandra Terminus
By Road
You can always drive down to Mumbai from nearby cities such as Goa, or even Gujarat – the road is scenic and pleasant. Even otherwise, there are many private buses that operate on a variety of routes.
Moreover, travelling within the city is convenient too. Private taxi services are readily available, along with autos, local trains, metros and buses at your disposal. The public transport in Mumbai is commendable.
Explore Mumbai whilst at Lollapalooza India
If you are flying in, taking the road, or journeying via the train to the city of Dreams to witness your favourite acts, why not make a trip out of it and explore the city that never sleeps while you are at it! Mumbai boasts enviable shorelines, the
Here is your short guide to Mumbai and its many faces.
Explore South Bombay
Mumbai has many faces, and one of its most visited is South Bombay – an artistic, more impressionable side of Mumbai. As soon as you step into South Bombay, its art-deco heritage oozes from every corner. The distinct architecture of the British-era colonial buildings, the intricate details and the rich history are all gram-worthy. Fort and Colaba boast towering buildings, the intricacy of which will leave you in awe. Step into Iranian bakeries, admire art at the Jehangir Art Gallery and wander through the streets of South Bombay as you soak in this city's charm.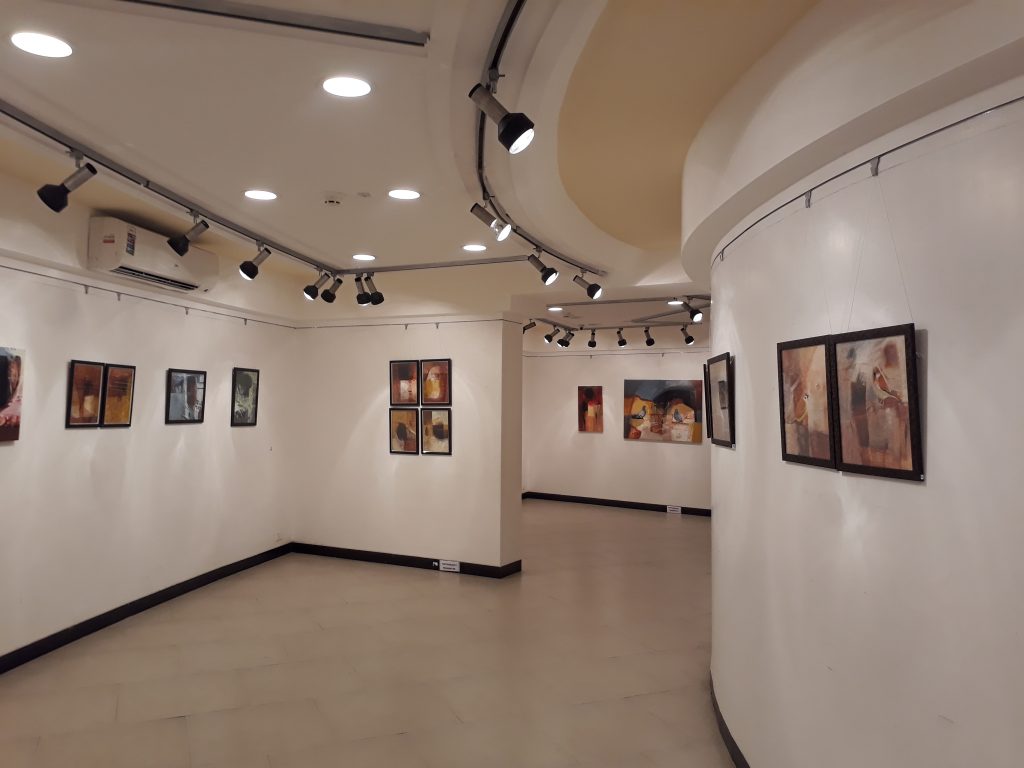 Enjoy a beautiful Sunset at Marine Drive
Imagine the waves crashing by, the soundscape of the waters hitting the rocks, as the sun sets and the sky is painted in the vibrant hues of oranges, blues, pinks and reds – the Queen's Necklace promises that and much more. Marine Drive is a long promenade by the sea, that offers absolutely stunning views of the waters and the city beyond. People jogging, couples sitting, families clicking pictures, chana-walas and chai-walas are a norm here – providing an apt glimpse of this chaotic yet charming city. At night, this entire semi-circular stretch lights up, making it almost a magical sight, especially from atop.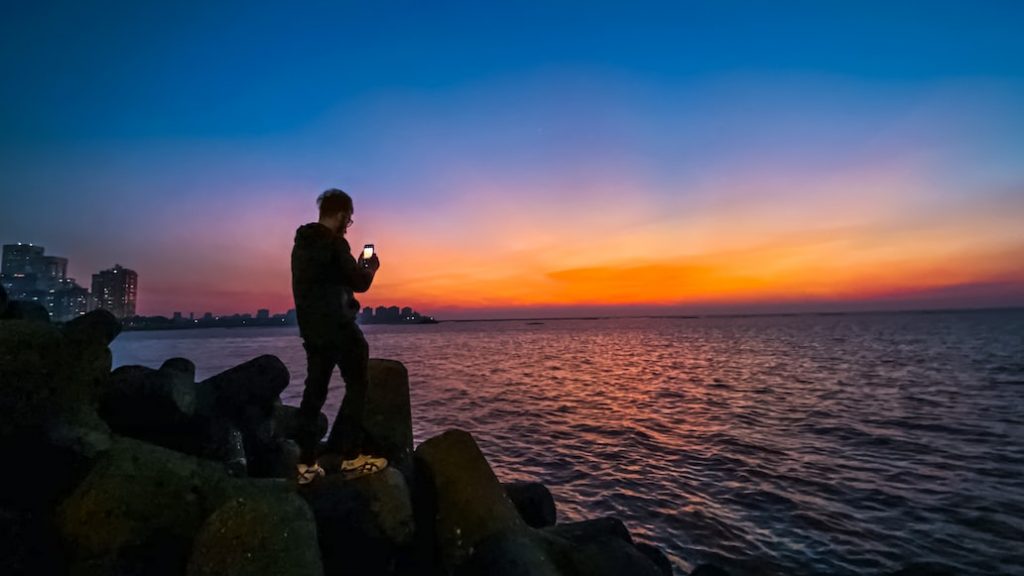 Indulge in Street Shopping at Hill Road and Linking Road, Bandra
Bandra is the hub for all things shopping. This locality has 2 major attractions for street shoppers – Hill road and Linking Road. With a variety of shoes, clothes, jewellery, home decor items and much more – Bandra street shopping is a must when you visit Mumbai. These long streets have shops hidden that are absolutely amazing finds. When you are done, stop by at the famed street food corner – Elco and relish some delectable chaat, a perfect end to the evening.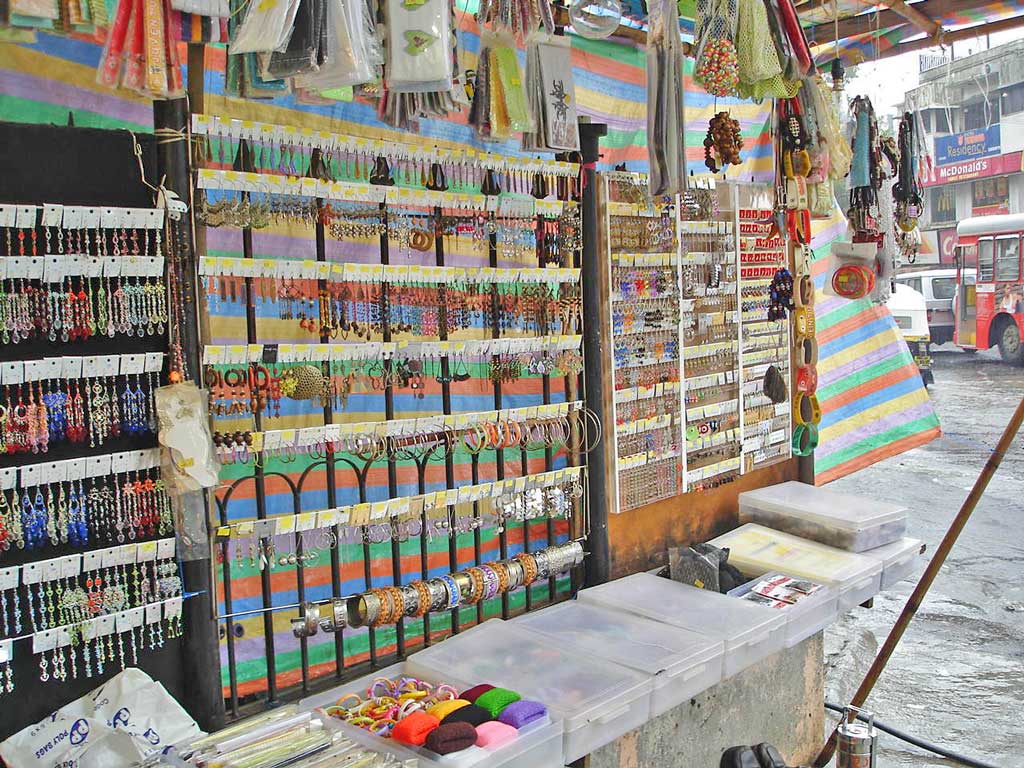 Savour pleasant evenings at Juhu Beach
Juhu beach is one of the most famous beaches of Mumbai – and is a must-visit for all the people visiting Mumbai for the first time! Juhu Chowpatty is brimming with a host of experiences – you can embark on a boat ride, relish roadside pav-bhaji, golas, vada-pavs and more or simply sit by the waters and soak in the sunsets. We should warn you, if you are looking for a quiet beach evening – this is not it. Juhu beach is anything but quiet – its crowded, noisy and everything else in between, but is a true mirror of Mumbai and its chaos, making it an experience in itself.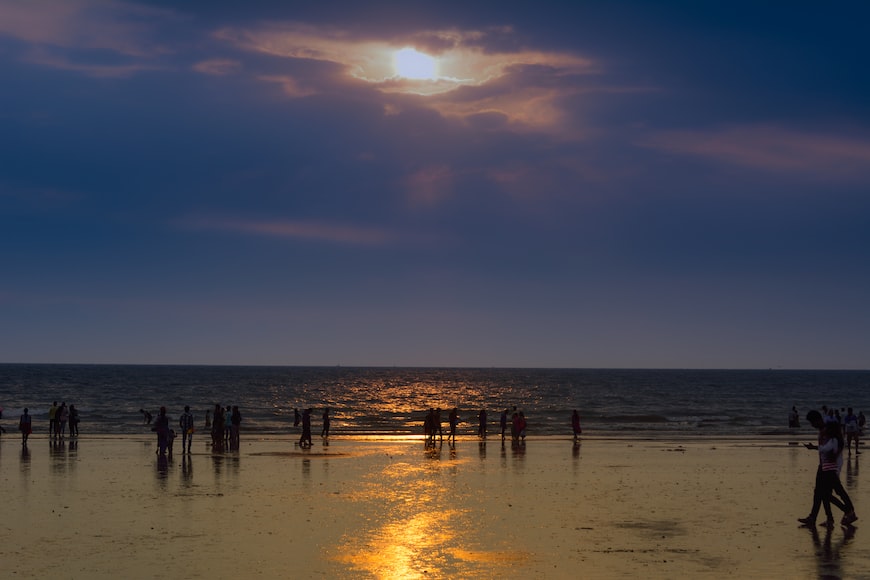 Moreover, Mumbai's proximity to the hill stations also means you can take short road trips from Mumbai and explore the scenic scenery around this city.
We are as just as excited for Lollapalooza India as you! Have you booked your tickets yet?
Here are a few FAQs –
What is Lollapalooza India?
Lollapalooza is a multi-genre music festival that began its journey in Chicago in 2003.
When is Lollapalooza India 2023 taking place?
Lollapalooza Mumbai is taking place on the 28th and 29th of January, 2023.
Who is performing in Lollapalooza India?
The lineup for Lollapalooza India has just been announced and includes artists like Imagine Dragons, Diplo, The Strokes, Jackson Wang, Prateek Kuhad, Aswekeepsearching and many more!
Are the tickets for Lollapalooza Mumbai on Sale?
Yes! Phase One tickets are already sold out, and Phase Two of the festival is live on lollaindia.com. Grab yours now!
Where is Lollapalooza India taking place?
For the first time ever, Lollapalooza is taking place in Mumbai, India at Mahalaxmi Race Course.
Is BTS coming to Lollapalooza India?
Although J-hope of BTS debuted in Lollapalooza Chicago, unfortunately, none of the BTS members are coming to India. We are just as bummed as you.