The end of the year is generally extremely eventful owing to the grand festivities, family reunions and vacations. The last month of the year calls for a celebration of its own – the end of another fruitful year and the beginning of a new one! It is no secret that India boasts an elaborate spread of some of the best holiday destinations. The weather is perfect – it is pleasant in some states and snowing in others, making it perfect to explore India and its ethereal beauty! What's more? December is the perfect time to use up all your saved leaves, take a break and head out for one last time before the new year begins! And we got your back. Here is a detailed guide for the best places to visit in India in December just before the year winds down. 
Jaisalmer, Rajasthan 
Wandering through the bylanes of Jaisalmer is nothing short of a scene straight out of a movie. The winding roads, narrow paths and cobbled streets are all clad in towering sandstone structures and forts. Often referred to as the 'Golden City of Rajasthan, Jaisalmer is smack dab in the midst of the Thar Desert – meaning the temperatures here soar from extremely hot to cool chills. But that's what makes this Golden City the best place to visit in India in December! Each street is dotted with Havelis, Temples and intricate architecture. On every corner, you will come across a unique sculpture and delicately built buildings weaving a story of the past. 
How To Reach Jaisalmer 
Nearest Airport – Jodhpur Airport, approximately 300 km. away. From here, guests can take a cab to Jaisalmer.
Nearest Railway Station – Jodhpur Railway Station
Jaisalmer's well-built network of roads makes its extremely accessible from all the major cities of India. You can embark on a scenic bus journey or simply rent a car. 
Our Recommends – Places To Visit In Jaisalmer 
The famed Jaisalmer Fort should be the first place to visit in your itinerary 
Admire the royal cenotaphs at the Bada Barra Temple, approximately 7 km. away from the city
Enjoy an overnight stay in the great Indian desert, Thar Desert 
Pay a visit to one of the first Havelis in Jaisalmer called Patwon Ki Haveli 
Wake up early, and head over to Gadi Sagar Lake for a quiet morning spent by the waters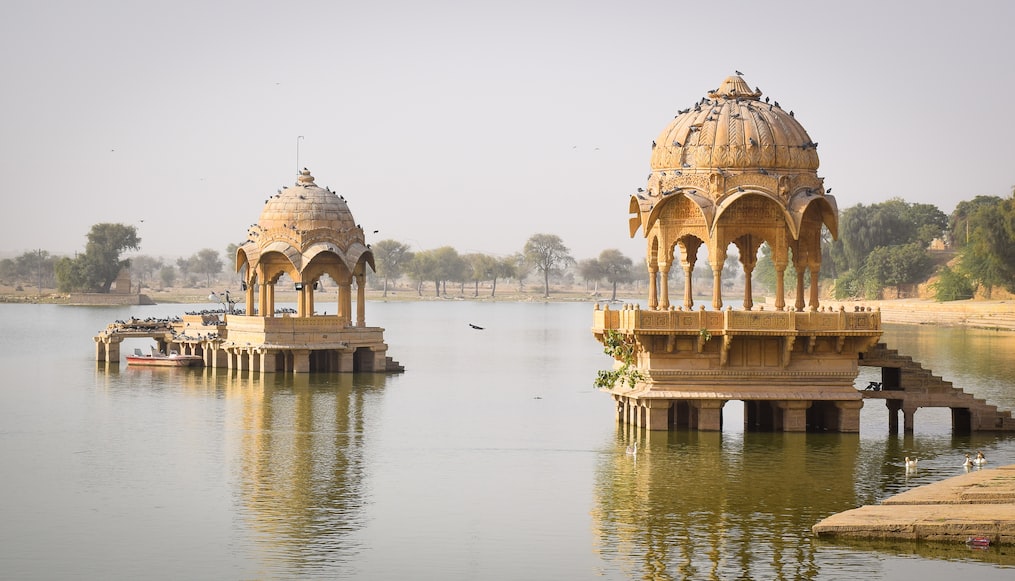 Alleppey, Kerala
As soon as you step onto the lands of Alleppey, you will agree with its endearing nickname. Time stands still in the Venice of East – boats gently rocking away in the gurgling waters, houseboats lying and the waterbeds dotted with canoes. Manoeuvre through the city centre and stand in front of the famed backwaters of India. Officially called Alapuzzha, it is one of the best places to visit in India in December for couples, given its unmissable romantic aura. The brinks of the waters are enveloped in rice paddy fields, fragments of greenery and views that are enigmatic, to say the least. Sunrises and sunsets are absolutely stunning, painting the prettiest picture you may have ever seen. 
How To Reach Alleppey 
Nearest Airport – Cochin International Airport which lies approximately 75 km. away
Nearest Railway Station – Alleppey Railway Station
The KSRTC buses are also available and are frequent. You can also rent a car or self-drive to Alleppey. 
Our Recommends – Places To Visit In Alleppey 
Soak in the beautiful sunsets at Alappuzha Beach
Seek divine blessings at Ambalappuzha Sree Krishna Temple
Spend a quiet evening in the St. Mary's Forane Church
Relive the yesteryears and devour a traditional lunch at Chathurthyakary, that is a short drive away
One of the best things to do in Alleppey is to relish a dinner in a Houseboat
You can also browse through our Alleppey travel guide here.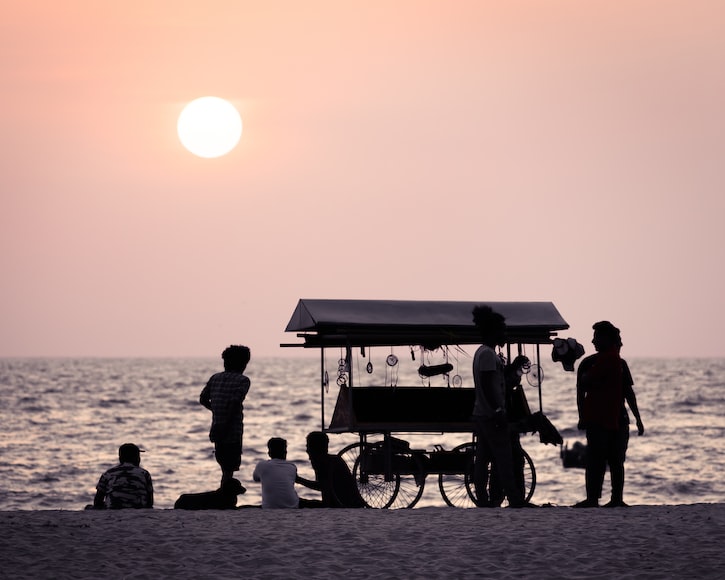 Dalhousie, Himachal Pradesh
Dalhousie is one of the evergreen tourist places of India – it welcomes tourists all year round. But during the month of December, this quaint hamlet in Himachal Pradesh almost blushes under the wintry sun and glows in ways that are indescribable. The rising hillocks of Dalhousie are tucked under a pristine coat of white, making it one of the best snow places in India. Snow-covered panoramas keep you company, as you loiter, wander and stroll around the winding pathways of this splendid hillstation. Dalhousie almost emanates peace, quietude and solitude, which is maybe why it is also the best place to visit in December in India with family. 
How To Reach Dalhousie 
Nearest Airport – Gaggal Airport, which lies approximately 130 km. away from Dalhousie. From here, guests can hire a cab to Dalhousie
Nearest Railway Station – Pathankot Railway Station, which lies approximately 80 km. away and is well-connected to the major cities of India
The journey to Dalhousie by road is a long one but is certainly worth every bit of it. There are private buses to Dalhousie as well. 
Our Recommends – Places To Visit In Dalhousie 
Embark on a boat ride at Chamera Lake and savour the gorgeous landscapes of Dalhousie 
Carry a picnic basket and head over to Khajjiar, the Mini Switzerland of India and spend an evening amidst nature 
The Satdhara Waterfalls must be witnessed in person 
Put on your trekking gear and trek up to Kalatop Wildlife Sanctuary 
Enjoy a leisurely stroll on the Garam Sadak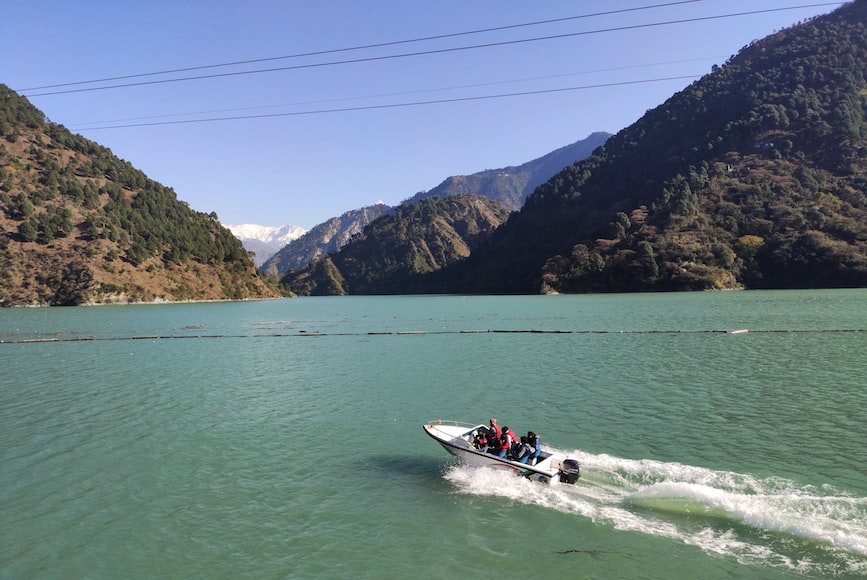 Chopta, Uttarakhand
Many tourists describe Chopta as one of the most offbeat destinations of India. Chopta itself is a component of the Kedarnath Wildlife Sanctuary and is extremely accessible via public transport. This hill station glows throughout the year, but it shines brighter during the winter months. Often referred to as the Mini Switzerland of India, Chopta is nothing short of a paradise waiting to be explored. The abundance of treks, trails and hikes in the vicinity make it an ideal place to visit in India with friends. 
How To Reach Chopta 
Nearest Airport – Jolly Grant Airport which lies approximately 221 km. away from Chopta, from which guests can take a taxi.
Nearest Railway Station – Haridwar Railway Station, which is approximately 230 km. away.
The roads to Chopta are scenic and winding, but scenic nonetheless. However, during December, the entire hamlet is covered in snow, hence it is recommended to park your vehicle before Chopta and walk down. 
Our Recommends – Places To Visit In Chopta 
Trek up to the 1000-year-old Tungnath Temple 
Savour the absolutely stunning views of Chaukambal Peak from Deoriatal Lake
Trek up to one of the most popular treks in India – Chandrshilla Trek 
If you are looking for something offbeat – visit Bisurital and soak in the beautiful views 
Seek divine blessings at the Karthik Swami Temple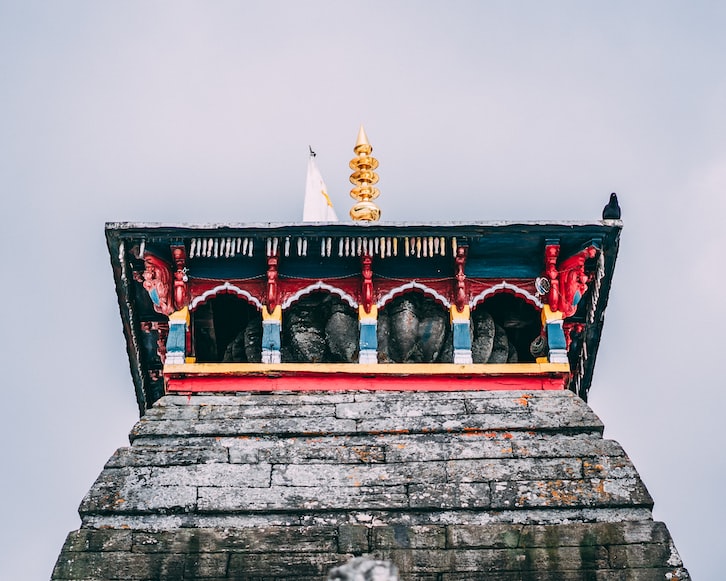 Shillong, Meghalaya
Nothing short of a paradise, Shillong is nestled in the quaint state of Meghalaya. One of the seven sisters of Northeast, Shillong is one of the best places to vacation, especially during December, against the beautiful backdrop of blooming Shillong cherry blossoms, the beautiful breeze on the streets and the bylanes dotted with a canopy of trees. Shillong is endearingly referred to as the Scotland of East, given its ethereal beauty and its uncanny resemblance to the European country. Shillong peak is the highest peak in Meghalaya, overlooking serene panoramas. 
How To Reach Shillong 
Nearest Airport – Umroi Airport which is approximately 25 km. away.
Nearest Railway Station – Guwahati Railway Station which is approximately 102 km. away from Shillong.
There are regular buses from Guwahati to Shillong run by the state government. 
Our Recommends – Places To Visit In Shillong 
Head over to the massive Polo Grounds of the city 
Enjoy a serene and quiet evening at Ward's Lake 
Witness the beautiful blooming of Cherry Blossoms 
Cherish the beautiful sunsets and a cosy picnic at Umiam Lake 
Get a glimpse of the north Indian culture at the Don Bosco Museum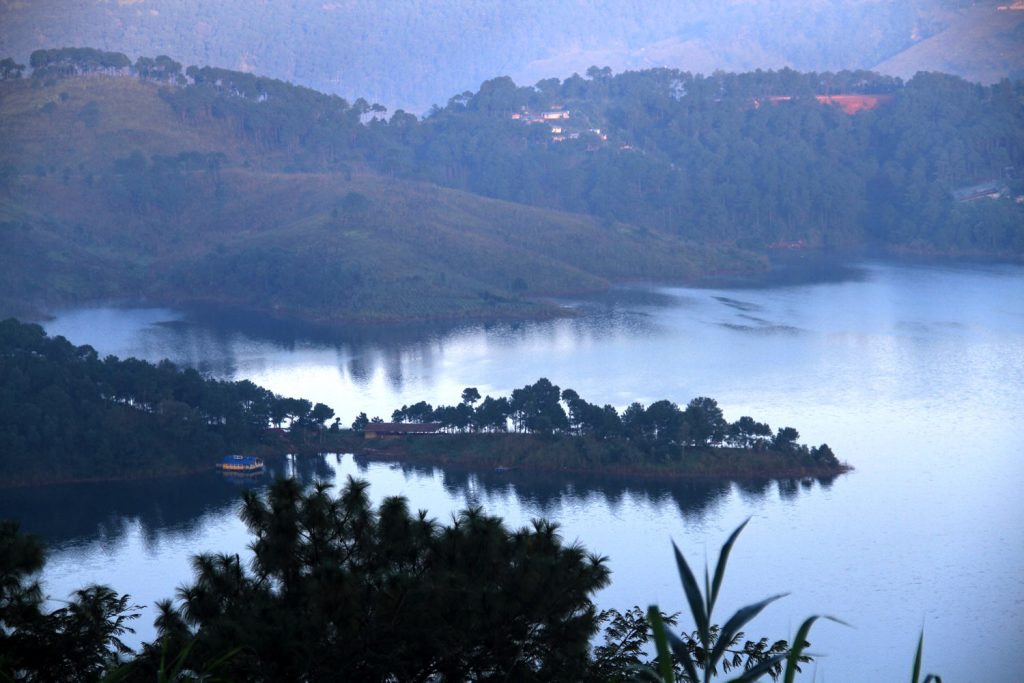 As the last month of year ushers in, embark on one last memorable trip of the year with your loved ones to end the year with a bang!
Here are a few frequently asked questions –
What are the best places to visit in December and January in India?
The last month of the year calls for a memorable vacation and our top picks for your year-end getaway are Chopta, Dalhousie, Alleppey, Jaisalmer and Shillong.
What are a few things to keep in mind while travelling in December?
As December marks the peak of winters in the majority of Indian states, so make sure you carry loads of thermals, gloves and warm clothes. If you are heading to the hilly regions, be aware of slippery roads and negative temperatures.
Which is the best state to visit in December in India?
During the winters, the entire country gleams however, some of the best states to visit in December in India are Himachal Pradesh, Goa and Uttarakhand.