Taking a solo trip, travelling alone and soaking in the place without company is an experience everyone should take, at least once. Not only are solo trips liberating and freeing, but also these trips allow you to know yourself better, in the best possible way. Solo trips mean that you are in charge of all decisions, and that gives you leeway to visit your preferred destination, plan your own itinerary (or not), and more! So make way for a once-in-a-lifetime experience, so you plan your solo trip.
Things to keep in mind while on a Solo Trip
Stay Safe and Alert
Solo trips are all about balancing adventure while being cautious. One of the major setbacks or apprehensions when travelling solo is safety. Travellers are often reluctant to travel alone because of lack of company which can lead to safety concerns. And moreso post the pandemic. Now, not only do travellers have to keep in mind safety vis a vis the destination but also the travel guidelines of different cities, states and countries.
Firstly, do ensure you are fully vaccinated and check for any changes in the rules of the destination you are travelling to. Secondly, it is always advisable to keep your loved ones and family members updated about your whereabouts. Keep a list of emergency numbers handy and your medical allergies, if any. Avoid stepping out at night, unless absolutely necessary. When out and about, be alert and mindful of your belongings and yourself.
Get An Early Start
Some things are best enjoyed at the crack of dawn. Getting an early start not only means that you have ample time to explore, wander and savour the destinations but also ensures that you reach the end of your day in time. Start your day with an elaborate breakfast, load up on all the proteins, vitamins and carbs, especially if you are going to walk the entire day. Museums, parks and gardens all call for a long dreary day.
Know The Place
When you are on your solo trip, you need to put in the effort to make sure that you know the destination in and out. Get to know the city, its local transport, the language and more. It is always good to be familiar with the destination, especially because you wouldn't have company to guide you. Before zeroing down on the destination, ensure you are browsing through ample options and their respective information. Learning a handful of phrases in the local language can always come in handy, especially when you are street-shopping, haggling and bargaining. Look at different routes and the myriad of places that you can visit on the way. The more, the merrier!
Load Up On The Essentials
A solo trip requires ample planning and packing. When travelling alone, ensure that you are absolutely ready for any and all situations, hiccups or debacles. The first thing that is absolutely necessary is your ID proof. Regardless of where you are headed, this is one thing that you should always carry with you, whether domestic or international.
Secondly, make sure to carry a power bank. When wandering, exploring and experiencing, your mobile phone might just run out of battery, which you are probably going to rely on heavily. Communication, maps, and translations, all are a part of your handheld device, hence it's better to be safe than sorry. And finally, curate an emergency kit, with your medicines, torch, an extra pair of clothes and more.
Click, Capture and Have Fun!
At the end of the day, this solo trip is still your holiday, vacation, getaway, or whatever you want to call it. So, savour it, soak it in and capture every moment to store it with you forever. Solo trips are often labelled to be enlightening, adventurous and a journey in themselves, so make sure you make the most of it.
Best Trips to Take Alone
Goa
A beach-lover's paradise, Goa is known for its buzzing nightlife, its beautiful monuments and obviously, its pristine beaches. If this is your first solo trip, your second or your 100th, Goa seems to remain evergreen amongst all ages and groups. Boasting beautiful shorelines that blur in with the mystical horizons, beach camps, perfect for a solo rider, and ample of night markets and flea markets, Goa certainly has it all. The beach camps are an experience in themselves, whilst the myriad of water sports are ideal for adrenaline seekers.
Depending on the mood you are looking for, you can choose the much quieter and calm South Goa, or the never-sleeps North Goa. Simply rent a scooty, traverse through the vibrant bylanes of Panjim or Fountainhas, head over to the Anjuna Night Market or simply unwind and relax at the beach shacks, and be on your way.
Best time to visit – September to March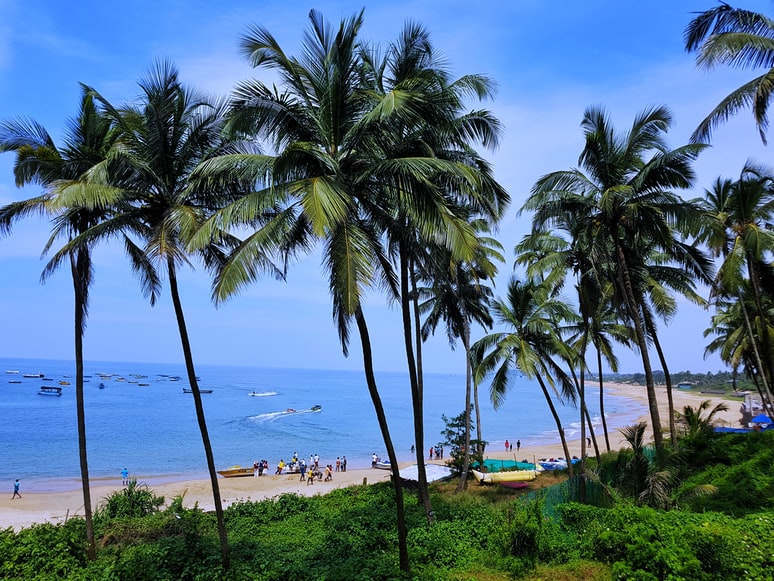 Manali
This stunning hill station is no short of a paradise and is one of the most favourite places to visit amongst all solo travellers. One of the most popular solo trip destinations in India, Manali is a quintessential nature escape. This Himalayan adventure boasts enigmatic landscapes, thrilling hikes, temples of yesteryears, quiet monasteries and much more. The snow-capped mountains here do not leave your sight even for a minute, whilst you are in the company of the scattered Chai-walas.
The summers are ideal to escape the heat of the cities, while the winters are punctuated with heavy snowfalls, almost extreme but magical nonetheless. Sectioned into Old Manali and New Manali, each features a unique charm on its own.
Best Time to Visit Manali – October to May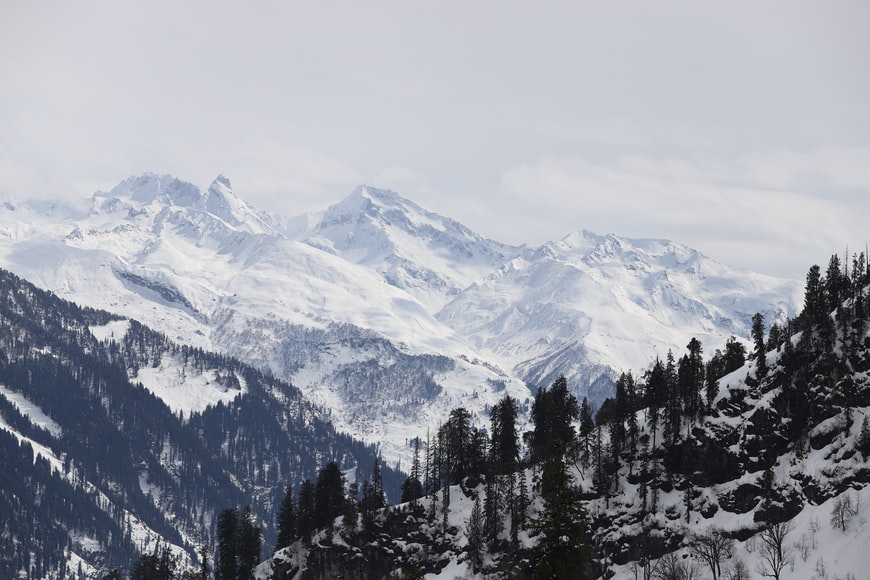 Rajasthan
The land of grandeur, majestic monuments and invigorating history, Rajasthan emanates royalty. Housing The Pink City – Jaipur, The City of Lakes – Udaipur, The Golden City – Jaisalmer, among others, Rajasthan is a sight for sore eyes. Glimmering lakes, marvellous architecture, and imposing forts, all make for a solo trip to remember. The state echoes the rich cultural heritage of India.
Relive the bygone eras, live like the royals, and make the most of this desert state. Boasting a variety of camps, and desert safaris, make sure to experience Rajasthan in all its glory!
Best time to visit Rajasthan – November to February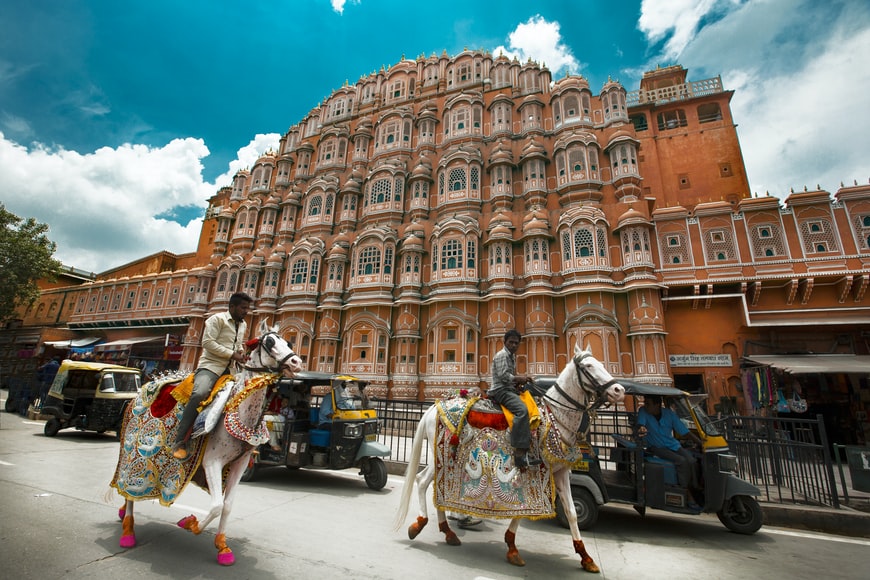 Ladakh
Whether solo, with your family or in the company of your friends, Ladakh is a bucket-list-worthy destination that must be visited at least once in your life. One of the most desolate regions in India, Ladakh revels amidst the most beautiful mountains, white scenery and glistening waters.
The sunrises and sunsets almost resemble an intricate painting. The city is best explored by road and definitely solo. With the Himalayan Range on one side and the Karakoram Range on the other, Ladakh is a must-visit tourist destination.
Best time to Visit Ladakh – May to October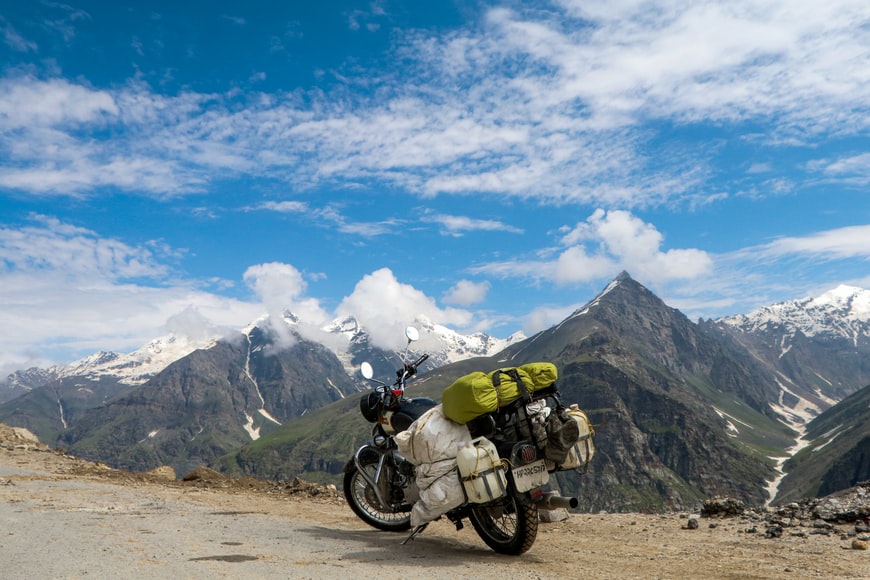 Solo trips can be daunting, especially if its your first time, but taking the plunge is the way to go! So what are you waiting for, take the first step and see everything fall into place.