Trains can be the perfect mode of transportation for travellers who enjoy the experience of a journey more than the destination. While there are hundreds of trains and iconic train journeys that showcase the beauty of a place, we have compiled a list of the most aesthetic and famous trains in India that promise some of the best train journeys. Take a look at some of the most famous trains that offer the most scenic views:
Goa Express: Vasco Da Gama to Londa
On a train trip at the Express, you'll go from Goa to Lando with landscapes along the way in the majestic Western Ghats, the Dudhsagar Waterfalls, and of course, serene beaches. This train journey provides an amazing picturesque landscape right after the monsoon. 
Journey Time – Approximately 3 hours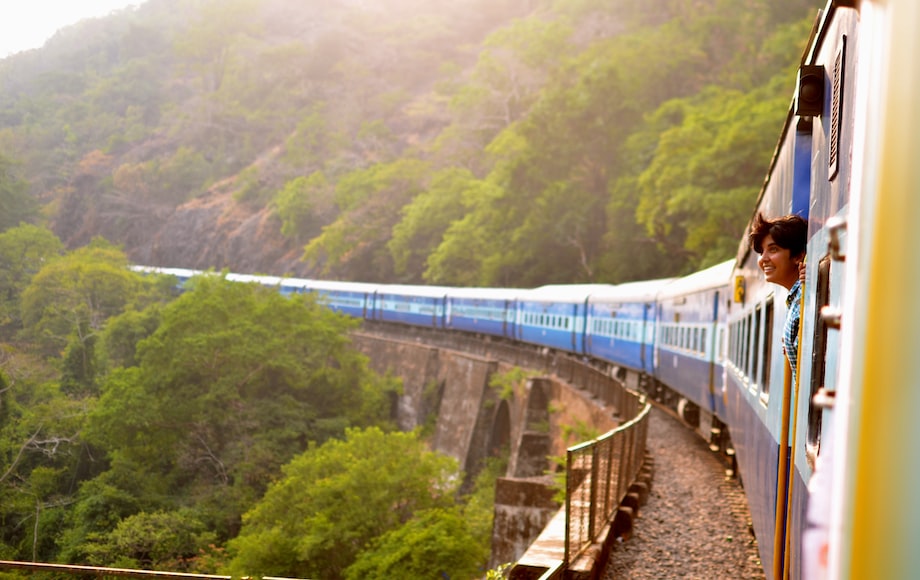 The Indian Maharaja Deccan Odyssey: Mumbai to Delhi
India's most luxurious sleeper train speaks for itself. Enjoy spectacular sights from Pune to Delhi as you indulge in steam baths, ayurvedic spas, and world-class fine dining made from local ingredients. The Deccan Odyssey also makes excursions, where guests can learn about local customs and explore tourist spots.
Journey Time – 7 nights and 8 days
Suggested to Read: 4 Best One Day Trips and Picnics from Delhi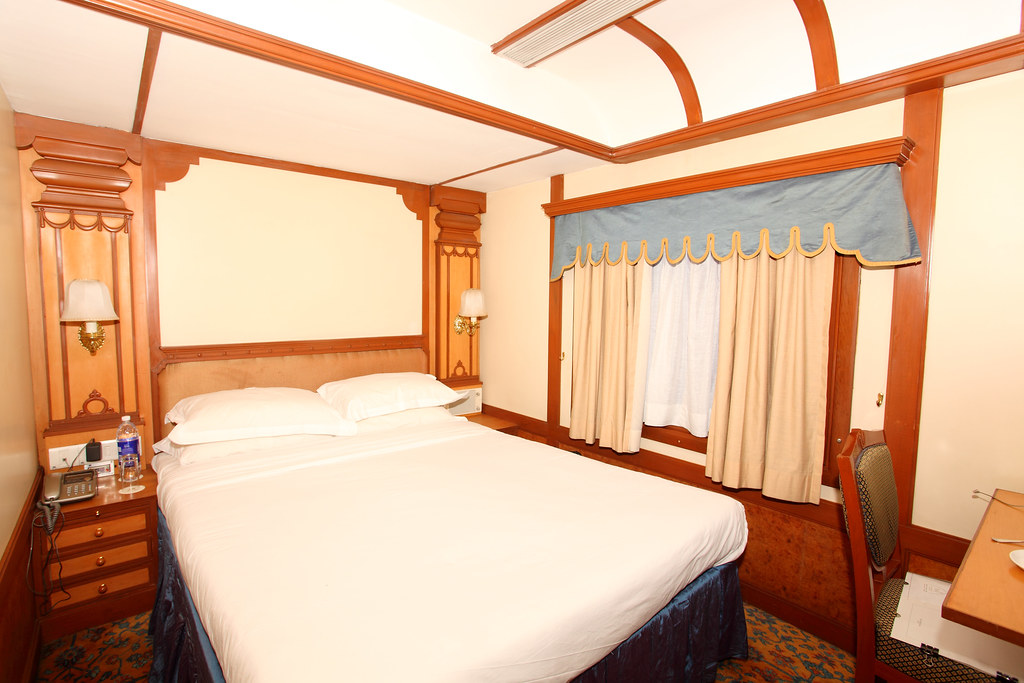 Mandovi Express: Mumbai to Goa
Train lovers consider this opulent Indian locomotive to be among the most exciting of them all. It's not just about the onboard experience with Mandovi. These 12-hour trips take you through the region's most silent villages, lush thickets, and stunning bridges. You truly feel like you're exploring an authentic side of Mumbai and Goa, far away from the well-worn tourist tracks.
Journey Time – Approximately 12 hours
The Himalayan Queen: Kalka to Shimla
At a speed of 16 kmph, the Himalayan Queen takes just over five-and-half hours to climb from Kalka to Shimla, rolling over 82 bridges and under 102 tunnels. The train stops regularly en route so passengers can enjoy tea and freshly fried pakoras and loiter in the shade. It has the steepest track and is mostly used by commuters. This toy train isn't overrun by tourists, which makes it a preferred journey on every adrenaline bucket list.
Journey Time – Approximately 6 hours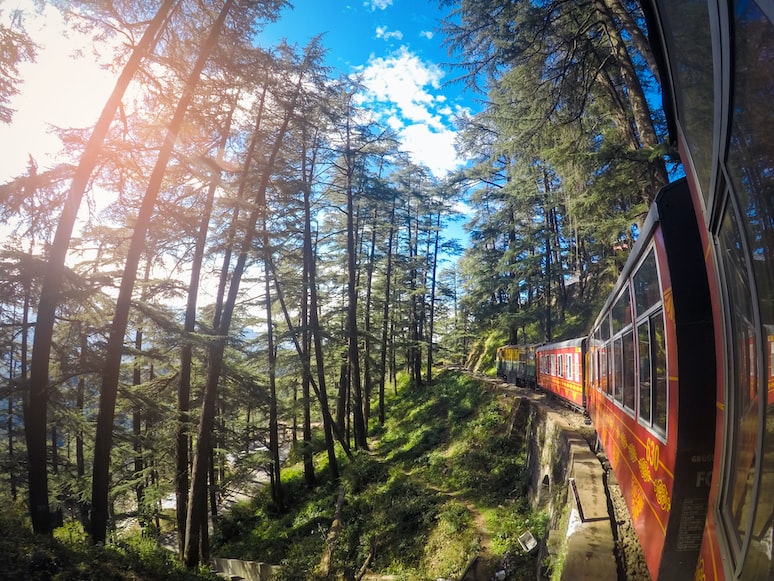 Darjeeling Himalayan Railway: Jalpaiguri to Darjeeling
Initially built as a tramway to exploit the difference in the price of potatoes, Darjeeling's steam train is now deemed a World Heritage Site. This blue sweet train takes you through dense forests, curving around tea plantations, as close as possible to the tea-pickers. The railway is famous for the spiral at Agony Point and eventually runs alongside fruit stalls on the main road near Ghum. On a clear day, you can see the tip of Kanchenjunga snow-capped.
Journey Time – Approximately 7 hours
Island Express: Kanyakumari to Trivandrum
The Island Express carries you through a mammoth train journey. A trip crawling through long grassy verges, dense greenery, and tightly-packed palms. On your way from Kanyakumari and Thiruvananthapuram, you'll spot houses like sugared almonds and pink and blue churches. The train offers one of the best sights into Kerala's village life.
Journey Time – Approximately 20 hours
Kashmir Railway: Jammu to Udhampur
Initially, a 53km stretch of a railway, the Jammu to Udhampur path is now extended into the foothills of the Himalayas. The train ride involves more than 158 bridges and 20 tunnels with a spectacular view from Gambhir bridge. It travels high above plunging valleys and wide-mouthed rivers. The land flattens out into meadows on the approach to Udhampur.
Journey Time – Approximately 1.5 hours
Matherain Train Journey
One of the most oldest trains in Maharashtra, built in the early 1900s, is a 20 km. long journey that passes through the scenic ghats of Matheran. One of the only heritage rails in Maharashtra, it continues to remain a favourite among tourists! 
Journey Time – 2.5 hours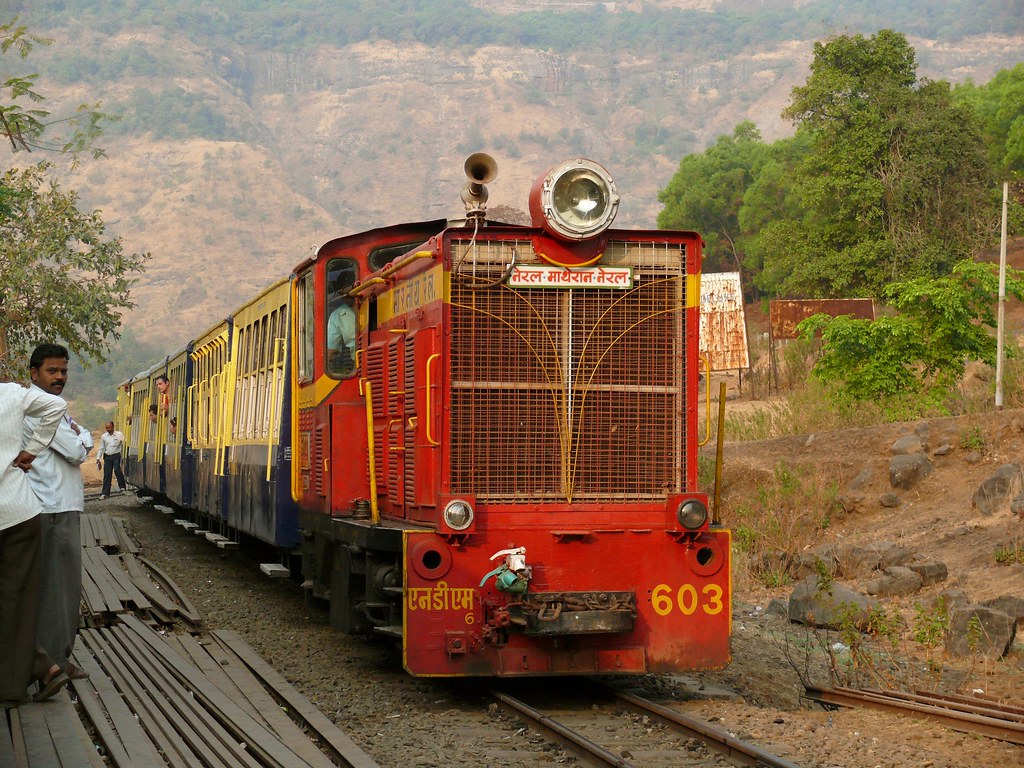 Chenab Bridge in Jammu & Kashmir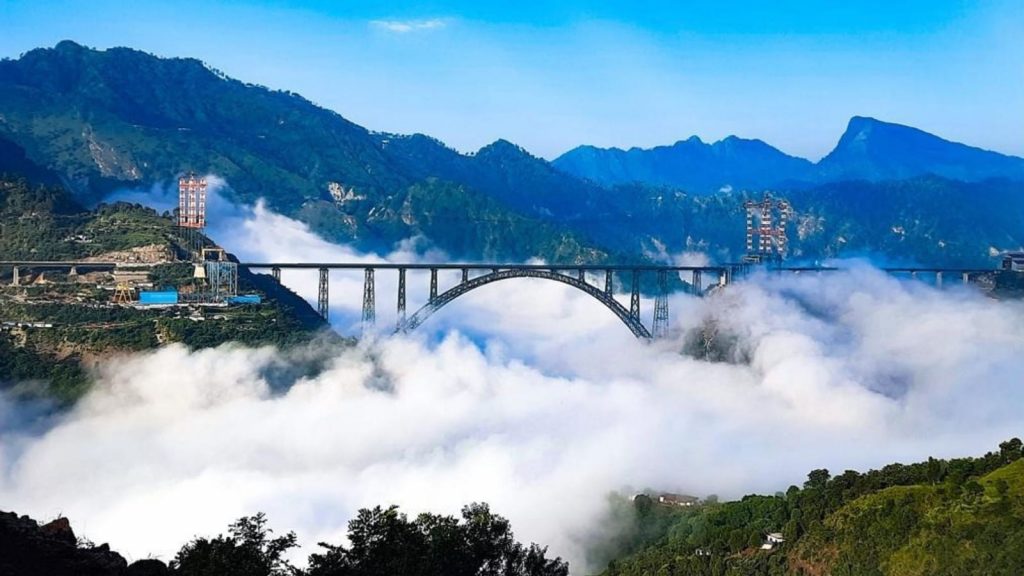 Chenab Bridge is a concrete arch bridge constructed between Bakkal and Kauri in the Reasi district of Jammu and Kashmir. An engineering marvel, Chenab Bridge is the world's highest railway bridge. Here are some of the salient features of the Chenab Bridge Train journey:
– This bridge is 1315m long and is 35 meters higher than the Eiffel Tower in Paris.
– This is the highest Railway Bridge in the world being 359 meters above the river bed level.
– It is built with state-of-the-art technology to withstand high wind speeds up to 266 Km/Hour.
– Bridge will remain operational at a restricted speed of 30 Km/Hour.
– The Chenab Bridge is designed to bear earthquake forces of the highest intensity.
– The structural steel used to make the bridge is suitable for -10°C to 40°C temperature.
From the north to the south, the east to the west, and everywhere in between – these are some of the most scenic train routes India has to offer. We hope you're feeling inspired to plan your next getaway very soon!