Pregnancy is a beautiful time where moms-to-be hold secret happy smiles even with swollen feet and aching backs, while jittery papas-to-be strut with pride, contemplating what's coming next!  A mixed bag of emotions from joy to worry and elation to full-blown panic can have any couple in its grip, which is why we highly recommend catching your breath before the whirlwind sets in. Keep reading to know which are the best babymoon destinations in India and why we insist you take one. 
What is a Babymoon?
It is a vacation of bliss, and relaxation, and stress-free way to gird up your loins for the beautiful chaos of new parenthood. This is a MUST-HAVE getaway for soon-to-be-parents to get in some quality time together before the duo becomes a trio (or more!). While most women can travel internationally during this phase, many can't, and many choose not to. 

Babymoon Destinations in India
India has a plethora of options for babymoon destinations that most forget to consider. With world-renowned hospitality, luxurious properties, and short travel times to recommend Indian destinations, it was simple to curate a list of the top babymoon vacation ideas and the best spots to have them.
Halcyon Hilltop Getaways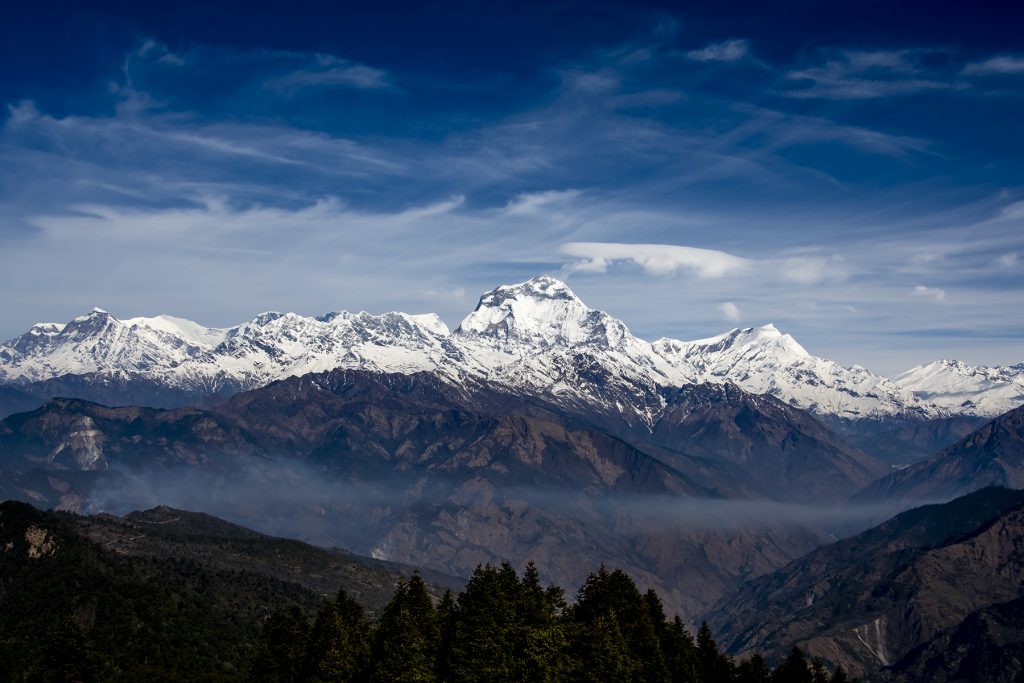 A winter babymoon in India calls for a serene mountainous vacay, where blankets of white cover, verdant greens, and steaming cups of herbal tisane (perks of pregnancy) warm the hands. While hill stations are great to visit in the summers too, the cold weather adds charm to these spots transforming them into glorious wonderlands of magic and wonderment. Make sure mommy-to-be is well layered up and equipped with the right gear and footwear for the terrain and has all recommended medicines handy.
1. Shimla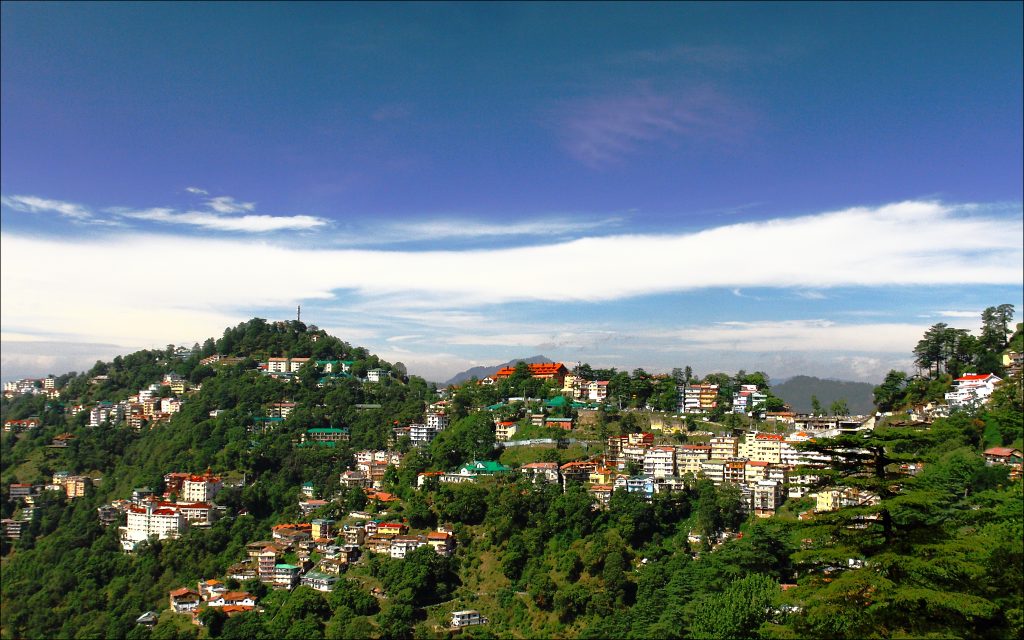 From a toy train ride taking you through verdant hills to shopping at Lakkar Bazaar for woodwork, artifacts, and souvenirs, Shimla is a lovely babymoon spot with its charming appeal. While ice-skating, river rafting, camping, trekking, etc may not be recommended for pregnant momma, there are plenty of relaxing activity options that call to the heart. Sip on a steaming cuppa at Café Simla Times, enjoy a picnic at The Glen, enjoy the vistas at Summer Hill or immerse yourself in the cultural hub at Shimla Ridge. One can also visit Kufri or Kiala Forest or Tara Devi Temple depending on what tugs the heartstrings the most. Remember to enjoy your Shimla serenity with great homestay options to choose from here.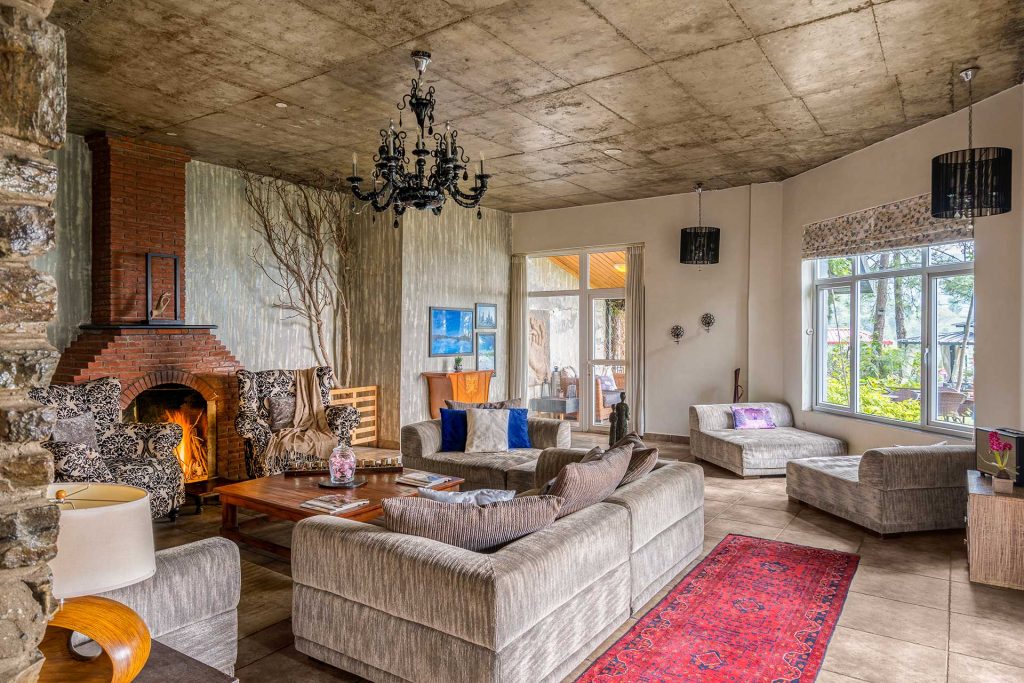 2. Kasauli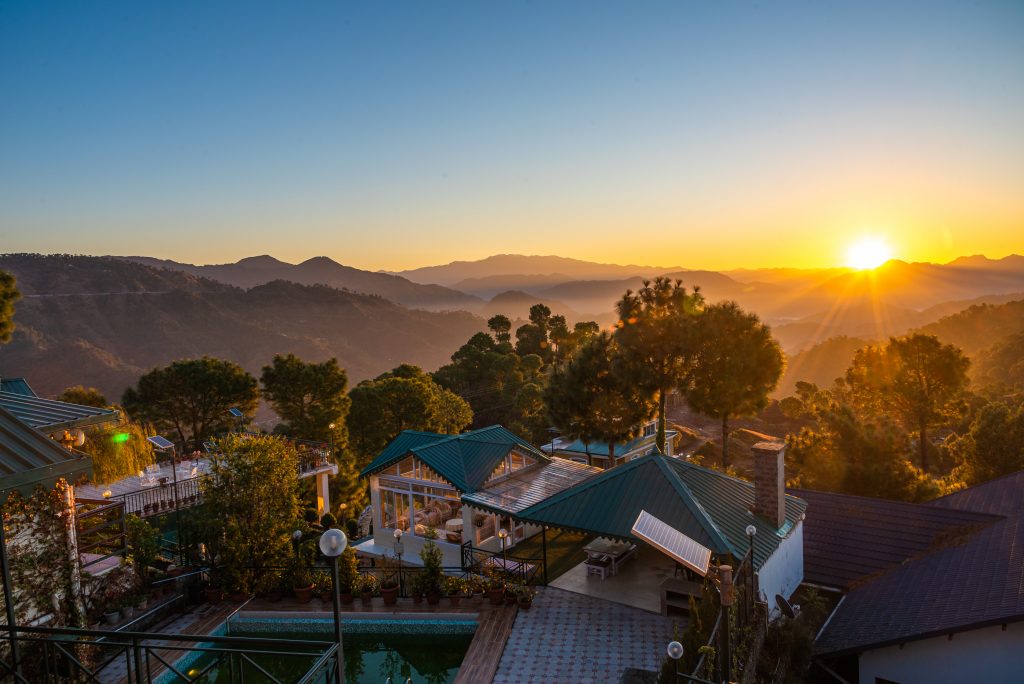 With dreamy homestays and several things to do, this colonial hill town in Himachal Pradesh is an unconventional but apt choice for a restful babymoon destination near Delhi. Here too one can enjoy the UNESCO World Heritage toy train ride that takes you through the longest tunnel, past oak and pine forests, gorges, and hamlets. Browse for trinkets and treasures at the Kasauli Tibetan Market. Enjoy stunning vistas and eat sumptuous foods at various popular locations. Step into the picturesque brewery which happens to be one of the most established refineries on the Asian Mainland. From the Gurudwara Sri Guru Nanakji to the Christ Church, there are poignant places to visit for those with a spiritual bent. 
3. Coorg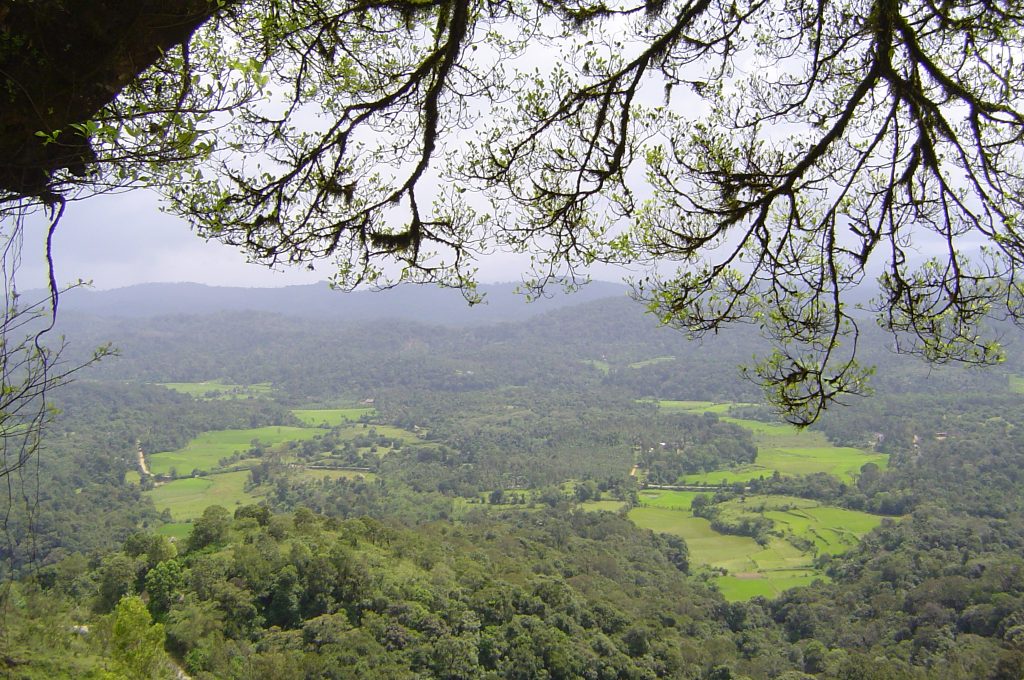 Located in the Western Ghats of the Sahyadri Mountains, Coorg makes a wonderful babymoon destination near Bangalore for those drawn to the lushness of nature. This holiday will offer you wildlife trails, tours to explore the flora or the mesmerizing coffee plantations, coracle rides on the Kaveri River and so much more. While a jeep safari may be too bumpy for pregnant women, you can express your love for all creatures four-legged at the Dubare Elephant Camp. Visit Tibetan monasteries and experience Nature's abundance at Kushalnagar or experience serenity and spirituality at Talacauvery famed for cleansing dips. Your babymoon getaway in Coorg can be adventurous or relaxing with little to do but revel in the beauty of Mother Earth and enjoy your luxurious homestay.
Bountiful Beaches & Backwaters
Parents-to-be can relax with the sun, sand, and surf or gaze out at the lazy lagoons as they enjoy moments of togetherness on their Great Indian Babymoon. Remember to lather on copious amounts of sunscreen to protect your skin during pregnancy. Get clearance from your gynecologist before you indulge in any water-based activities. If you're uncertain then choose more languid pleasures like sandy strolls, picking out seashells, or enjoying delectable food and lounging by the water.
1. Pondicherry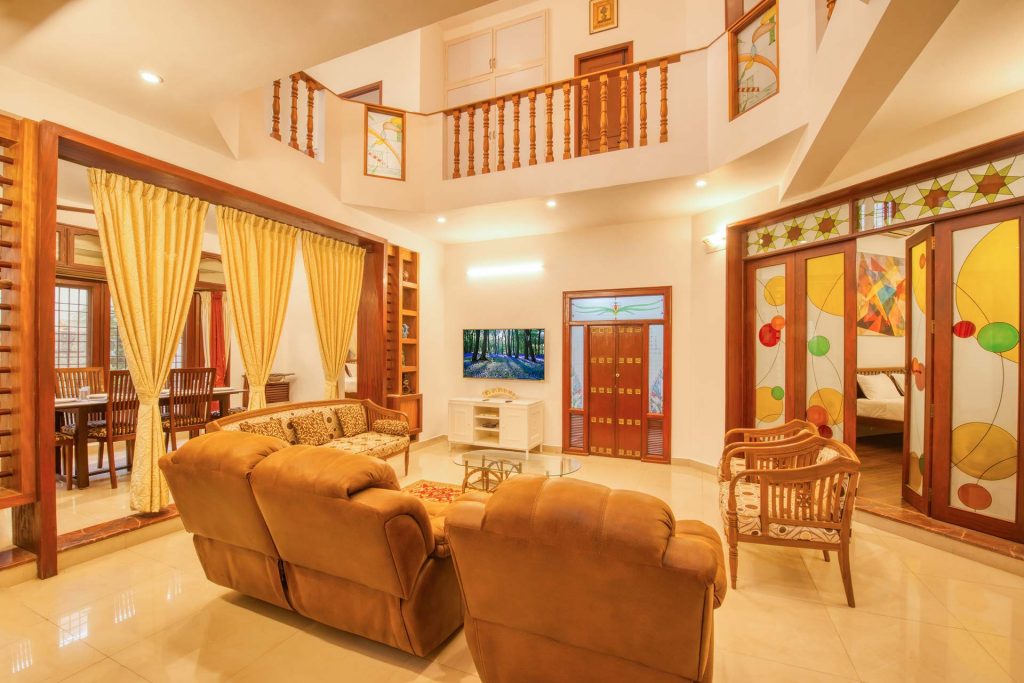 It is a French Colonial settlement in India, now converted into a Union Territory Town bounded by Tamil Nadu. With its quixotic French influences, pristine beaches, and bustling hangouts, this town is an enchanting all inclusive babymoon destination in India. Take a boat ride to Paradise Beach Island or enjoy the various beaches dotting the town from Mahe Beach to Promenade Beach. Enjoy your food, drinks, and music with the unique vibe of specialty bars and restaurants like The Light House, Zero House, etc. Step into the Sita Cultural Centre for learning about Yoga, Ayurveda, and the like on your vacay. Take the Dune Eco Village Tour or visit the Golden Bridge Pottery Centre for Clay Modelling, the Cluny Embroidery, the Saram China Market for cheap Chinese goods, or simply hang out around the Old Lighthouse. There is much to do and many exciting homestay options for luxury seekers.
2. Goa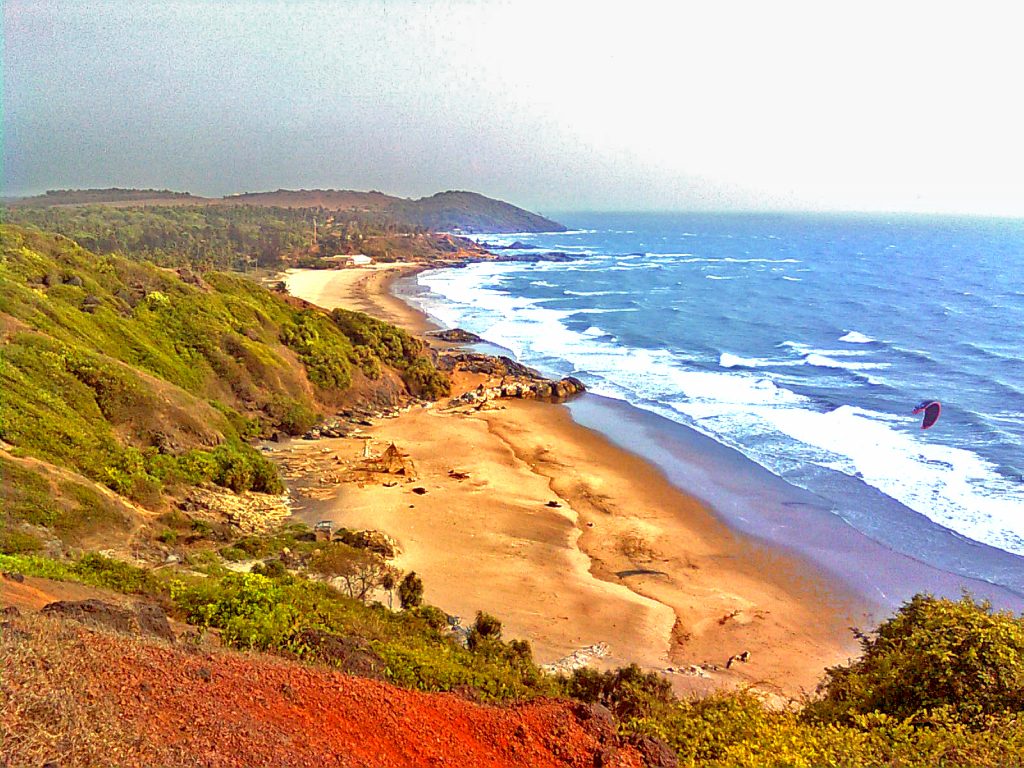 One cannot mention beach holidays and leave Goa off the list. This state, with its Portuguese influences, white sand beaches, active nightlife, and various biodiversity hotspots is a top choice for a beach-side babymoon getaway in India. The stay options in Goa are plenty and truly charming. If your doctor and health permit then snorkeling here is a must – be it at Grand Island, Monkey Beach, Bat Island, or Sunny Island or dolphin watching at Senqeurim, Candolim. Enjoy a whirl of colours at the Butterfly Conservatory or encounter endangered wild animals at The Mhadei Wildlife Sanctuary. Go beach and bar hopping, enjoy sumptuous food at various shacks or upscale restaurants, or leisurely peruse the delights of the Arpora Night Market. If you are looking for some cultural influences, then visit the Goan State Museum or the Menezes Braganca House with its Portuguese influences. 
3. Alleppey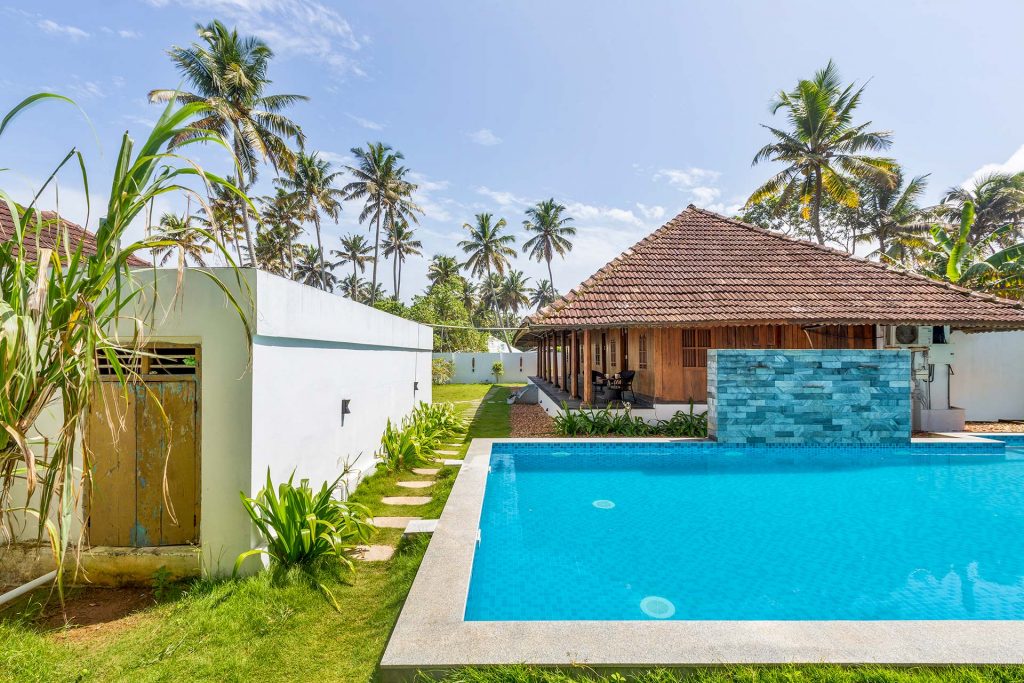 It is a city on the Laccadive Sea in Kerala famed for its rustic backwaters, a network of canals, and lagoons with their tranquil air. From the celebrated Snake boat race to the Nehru Boat Race, there are various water-sporting events to enjoy if not partake in here. For the expecting parents, there is a lovely, serene vibe to this babymoon destination with enchanting homestays that allows you to breathe deeply as you sigh over the beauty of Nature and revel in the time together. From bird watching to beach walking to serenading your love on houseboats, there are a ton of pregnancy-friendly activities to occupy your time here. Rejuvenate with Ayurvedic spas (if the doctor permits) or shop for souvenirs and spices at the Zackaria Bazar. Learn this traditional coconut craft at the International Coir Museum or learn about Coir Weaving itself. Visit temples and churches for spiritual experiences or visit the Elephant Training Camp to interact with baby elephants. There is no dearth of things to revel in at this unique babymoon destination.
Culture Cavorting
Sometimes pregnancy draws out our spiritual bent and thirst for a connection to our culture, history, and heritage. These Babymoon spots are easy to reach and great choices for those who have mobility restrictions. Of course, you want to be sure before you get on any flight, and have all your checkups in order before you make the journey. Here is a list of places that appeal to history lovers.
1. Amritsar
The home of the famed, holiest Sikh shrine – the Golden Temple where peace abounds, and anxieties are laid to rest. Among the best places to visit for babymoons in India, Amritsar is a great destination choice to steep yourself in calm serenity with homestays that add to this feeling of equanimity. The Langar Seva in the Golden Temple works to serve the community while pressing upon the sameness of all human beings. You can volunteer to be a part of this humble endeavor by helping in the kitchen or serving in the dining hall. Besides this truly fulfilling experience, one can find time for rollicking activities like street food sprees around local hotspots like Kesar Da Dhaba, Giani Tea Stall, and Bharawan Da Dhaba. Scour the Amritsar Bazaars for phulkari dupattas or Punjabi juttis and enjoy the vibrant hues of the market. 5km from the sanctity of the temple is an amusement park and waterpark for a day of fun and thrills. One can also enjoy boating and bird watching at the Harike Wetlands.  
2. Jaipur
This Pink City is the land of Royalty where ancient Rujputana princes and princesses brought glory to the land. Filled with palaces like the City Palace, monuments, and traditional structures, Jaipur is a babymoon getaway in India that truly stimulates the senses. Experience the marvel of the Jal Mahal or the mix of Indian and European influences in the architecture of the Nahargarh Fort. Watch folk dances at Chokhi Dhani or attend the Light And Sound Show at Amer Fort. The Jhalana Leopard Conservation Reserve and the Nahargarh Sanctuary bring you in close contact with Nature's bounty. Understand the workings of the largest stone sun-dial at Jantar Mantar and get enchanted by the white marble temple, Birla Mandir. Go for a picnic at Ramgarh Lake, encounter tusked friends at the Elephantastic Elephant Farm, or Attend the Jawahar Kala Kendra, the Vintage Car Rally, or the Jaipur Literary Festival. Whether you choose to experience Elephant Polo or simply stroll around the Rose Garden at Jawahar Circle, make sure that at the end of a long and eventful day, you come back to a comforting and sumptuous homestay.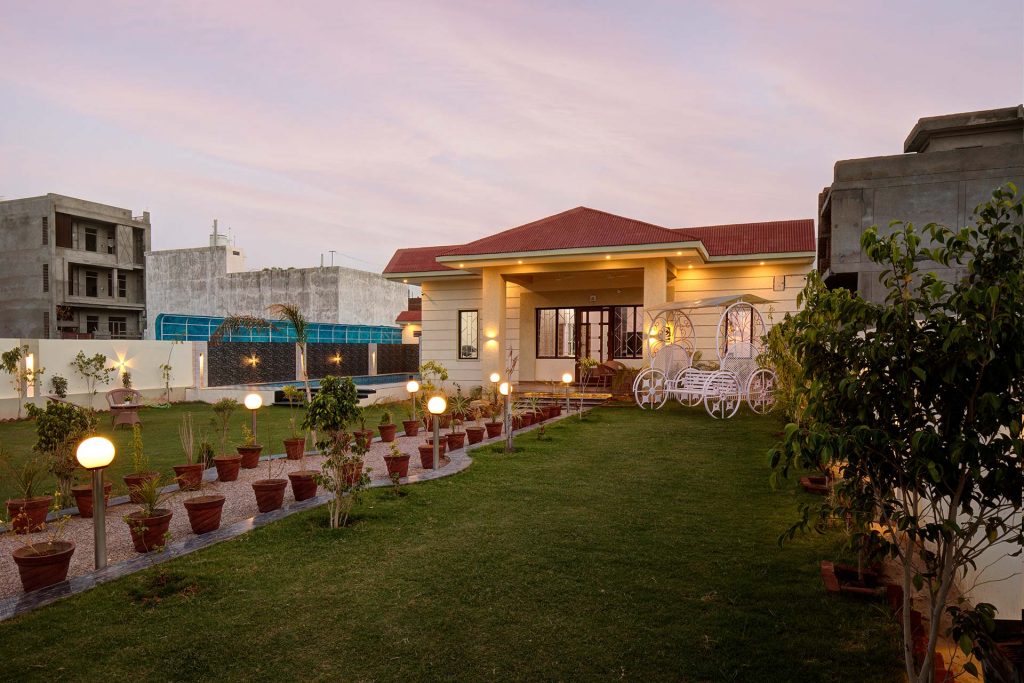 So, if you're looking forward to the start of a new phase in your life – a family of your own and the fulfillment of parenthood, then you certainly need a babymoon to look back on when the sleepless nights, diaper changes, and colicky spit ups take over your life. And when gurgling coos and first smiles make you gaze on in wonder, then the babymoon will be one to reminisce about!